Sconces, Pendants, LEDs, and More: Inspiring Bathroom Lighting Ideas
April 13, 2021
3 min read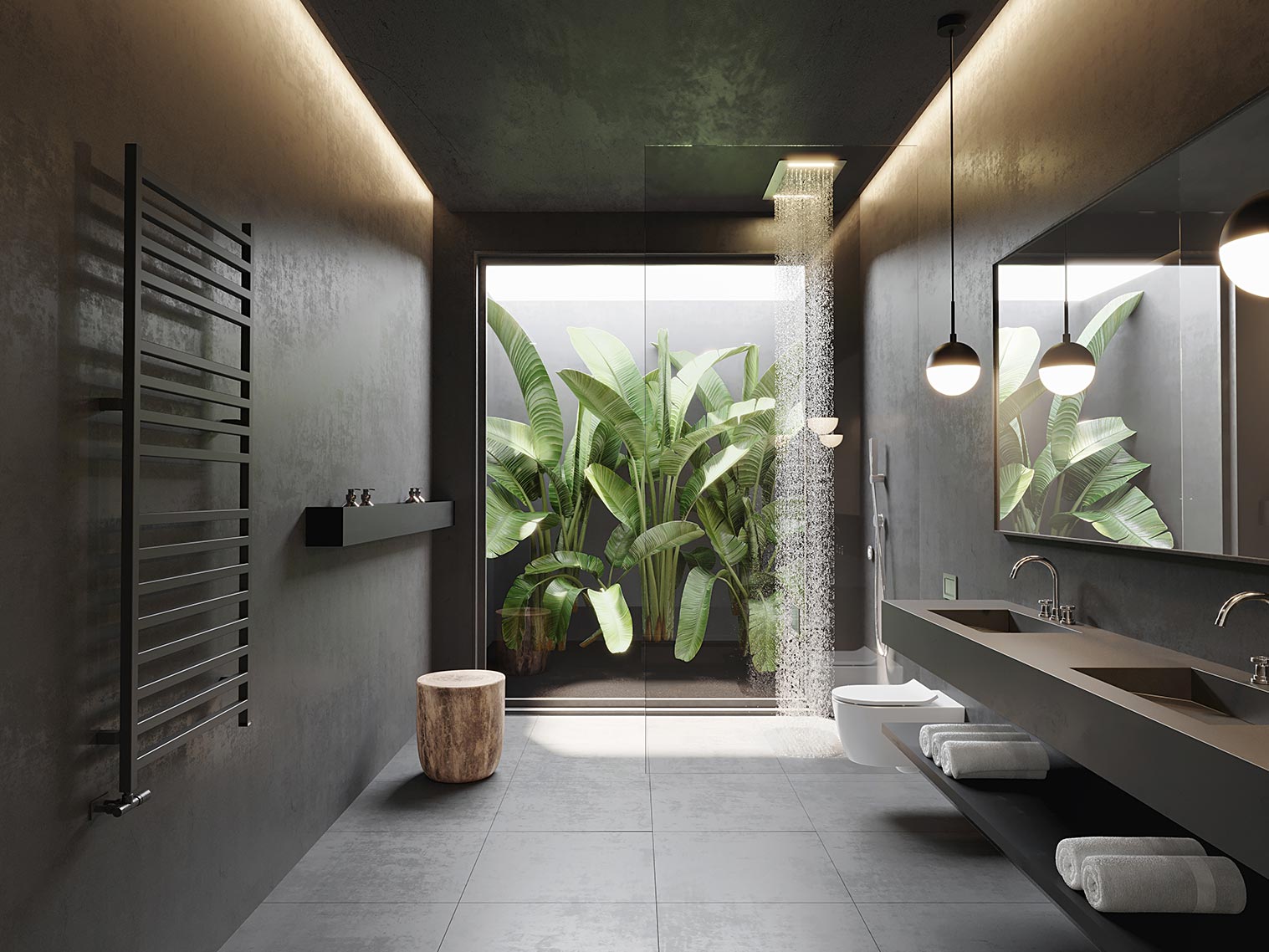 Bathroom lights are more than just a design choice. Above all, they're meant to protect you and your loved ones from accidents. Spilled water, sharp razors, and slippery surfaces can all make for hazardous conditions.
That being said, there's no reason why you can't have both the function and the fashion. The right fixtures can complement anything from the faucets to the tub design and go a long way toward bringing into a cohesive aesthetic. We'll look at what you can do to bring more stylized light to your bathroom.
Bring in the Light: Utilizing More than One Light Source
If all you have are bathroom vanity lights to illuminate the space, it might be time to bring in reinforcements. Here are some common choices that you might consider for your space:
Chandeliers: Add some luxury and glamor with elegant chandeliers in the bathroom. Safe and sparkly, you might be surprised at just how much light can be derived from a chandelier.
Industrial lighting: For something a little more modern, bathroom ceiling lights can be anything from blown glass to steam punk. Or choose recessed lighting for added dimension above.
Sconces: Sconces are great for task lighting as they can be placed anywhere you'll need to apply makeup, shave, etc. They also come in any number of styles, colors, and materials.
LEDs: If you're looking for practical, sustainable solutions, LED lighting in the bathroom is bright and consumes less energy than your standard bulb.
Pendant: Bathroom pendant lighting typically refers to a single fixture that hangs from the ceiling. Much like sconces, they can be purchased for a variety of decors.
Natural lighting: There are few better light sources than what lies outside your home. This strategy can even be a mood-lifter because you're bringing more outdoor elements indoors.
We recommend utilizing at least three sources of lighting for best results. Blending more lights will make for a more interesting (and safer) space.
Let the Good Stuff In: How to Make the Most of Natural Light
Fresh air and natural sunlight provide much-needed life (and ventilation) to the bathroom. If you've ever showered in the great outdoors before, you might know just how fulfilling it can be. From opening the window to installing a ventilated skylight, there are many ways to make the most of natural light.
In the case of a bathroom, there's really no such thing as too much natural light. Far from blinding you, this trick can be used to enhance your time in the room all while cutting back on your electrical bills during the daytime.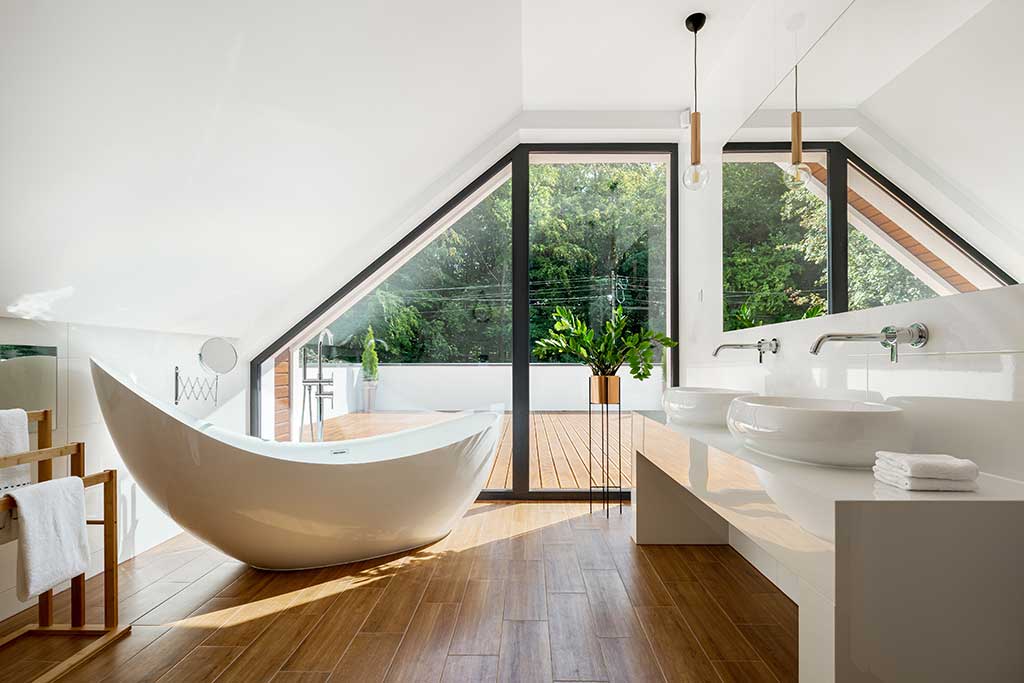 Bathroom Lighting that Works
Whether you're designing a bathroom from scratch or just want to make an update or two, bathroom lighting ideas can really elevate the space. While your first priority should be banishing dangerous shadows, the rest can be focused on what looks good for the design of both the individual room and the whole home.