Choosing a Bathroom Remodel Contractor in Los Angeles
May 24, 2021
5 min read
A bathroom remodeling can completely change the functionality of the room, improving both the experience for residents and the resale value of the property in one fell swoop. Before you choose a bathroom contractor in Los Angeles though, there are some things you should know. We'll tell you more about what to look for so you end up picking a partner you can trust in your bathroom remodeling.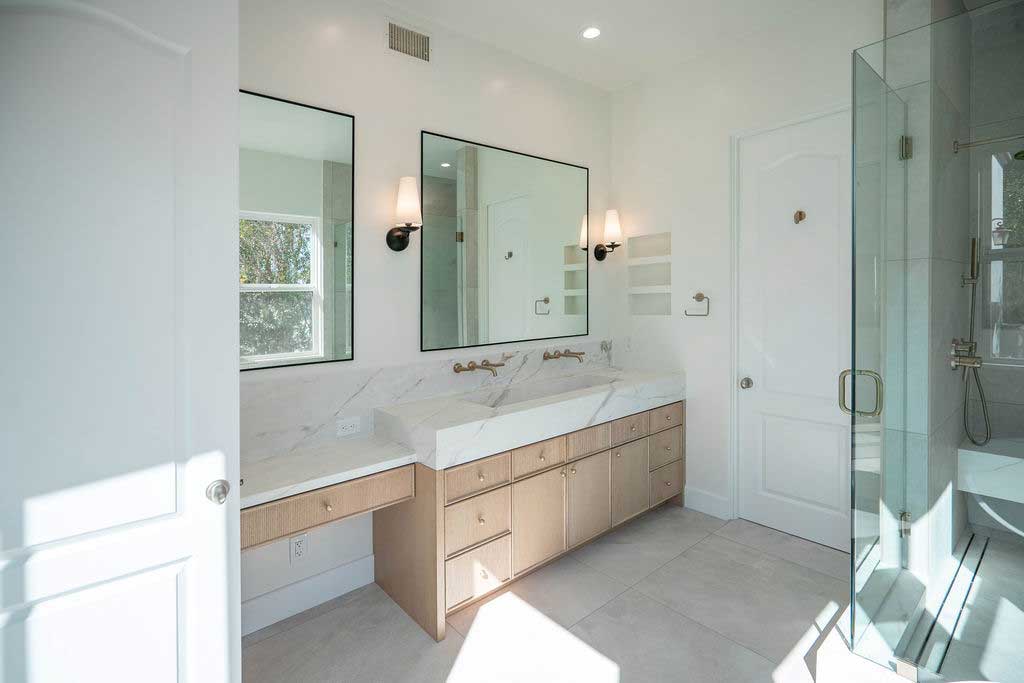 Check Out the Customer Reviews
Just as you'd look up the reviews for a restaurant in Los Angeles before you ate there, you should check out what other people have to say about the bathroom contractor you're considering.
Not every customer will present an accurate portrayal of what really happened with a bathroom remodel, but you should get a sense of the contractor's honesty, quality of service, and prices.
From Yelp to Angie's list, there are a number of places across the internet that you can turn to if you're looking for a bathroom contractor. One pro tip in a bathroom remodeling is to really read some of the longer reviews as the details can truly reveal what you're signing up for.
Remember that just because a bathroom contractor in Los Angeles has been in business for many years, doesn't always mean that they're the right fit. Other contractors may be more dedicated to their craft or just have a better system worked out — even if they don't always have as many bathroom remodeling projects behind them as another bathroom contractor.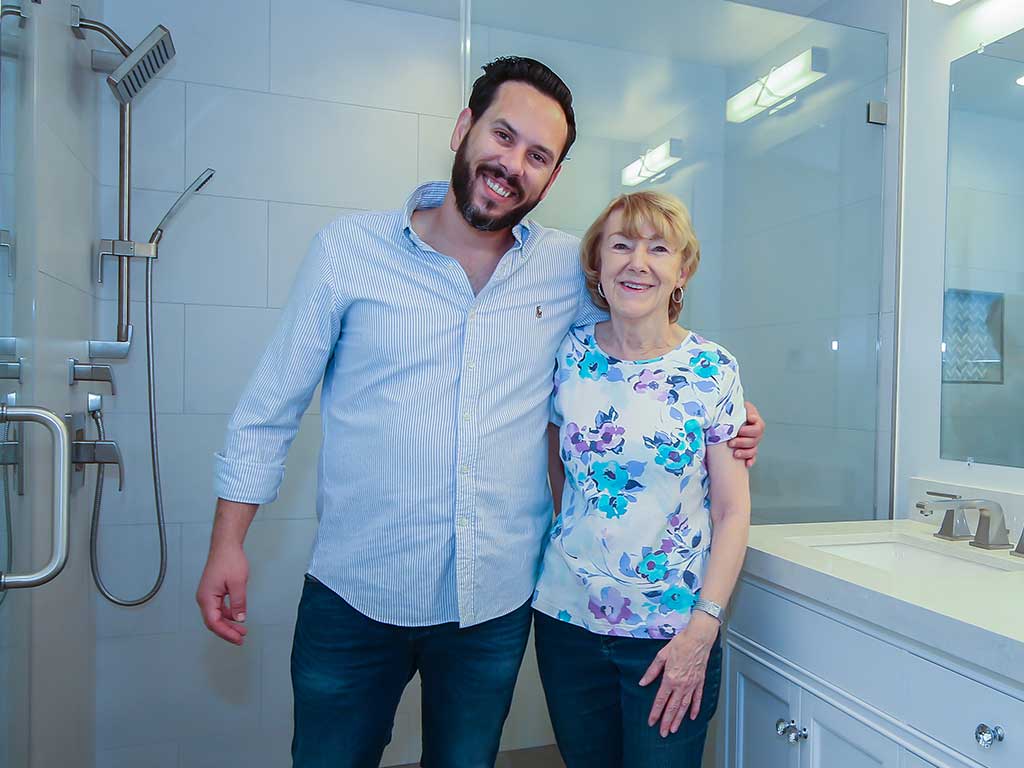 The Price Is Right: Setting Your Budget
Los Angeles is an expensive city, but you might be surprised at just how much price fluctuation you can find if you're looking for a bathroom contractor.
The catch for a bathroom remodel is that it might take you some time to gather data from every bathroom contractor you're seriously considering in Los Angeles.
Because most websites aren't going to list standard prices, you'll likely have to get several free quotes. This is where the customer reviews can really come in handy because you can rule out a bathroom contractor who may be out of your price range before you have them come by.
When you're getting pricing information in Los Angeles, make sure that the bathroom contractor is taking into account the kinds of supplies you want as well as the scope of the work you need. A simple retiling and a new vanity install will be a very different kind of bathroom remodeling than a full reconfiguration of the room. A good bathroom contractor in Los Angeles will be able to walk you through the steps so you know what you're getting into.
Ask Questions About the Suppliers
It's not just the bathroom contractor in Los Angeles that you need to think about when it comes to your remodel. How they supply products and who they choose to source them from will have a lot to do with everything from the timeline to the budget of your bathroom remodeling.
For instance, are they ordering fixtures from down the road in Los Angeles or across the country? The answer may affect when you can get them installed. Companies may list their suppliers on their website, but others may wait until you ask.
Hire Someone with Experience
For a bathroom contractor in Los Angeles, experience is key. This is particularly true when it comes to tricky items in the home, like outdated pipes or faulty wiring.
Not only is the bathroom contractor more likely to have seen the problem before, they're also used to running into unforeseen obstacles along the way. All that time on the job has given them a chance to hone their approach to finding the kinds of solutions that work.
The right amount of experience for a bathroom contractor can end up being invaluable to a property owner, especially if the structure is on the older side. Bathroom renovation doesn't just affect that room, it can affect the whole building and the neighbors. The last thing you need is for a pipe to burst several months down the line.
Let Oasis Builders Help You Build the Bathroom of Your Dreams
There's a lot to keep in mind when you're looking for a good bathroom contractor in Los Angeles, but the good news is that it can be done with a little careful prep work on your part. Keep in mind that you're doing the legwork now on a bathroom remodeling so that you can avoid headaches later.