Why Trust Local Builders from Oasis Builders for New Homes 
When you choose to build a house instead of buying one, you need local builders you can fully trust. At Oasis Builders in Los Angeles, we have years of experience, utilize only the most innovative and modern building strategies for new homes, and guarantee you are satisfied with the end result. From the initial design and planning phase until the day you get your keys, we walk you through each stage of building your home seamlessly. If you would like to discuss building a new house to call home, reach out to us at Oasis Builders for a free estimate.
Building a New House: Pros and Cons
You're ready to upgrade your living space, but should you buy an existing home or try building a new house? Both options could put you in the home of your dreams, but is one better than the other? We've lined up the major advantages and disadvantages of building a new house from the ground up. These will help you decide.
Advantages of Building Your Own Home
The advantages of building over buying are significant. If you're still on the fence, consider these benefits.
Ability to Customize the Floor Plan
When you order a new construction that takes shape from the ground up, you have much more opportunity to customize it. Want that bonus room? It's yours. Prefer green building materials? That's possible, too. You'll work closely with your architect and contractors during a new construction to design the perfect home that fits your family's needs.
No Bidding Wars
You'll have a concrete plan already in place when building a new house. Therefore, you won't have the worry of being outbid. There's no competition, and you'll already have your budget, more or less. As a result, you'll know ahead of time what it's all going to cost.
Use of New, Energy-Efficient Materials and TechniquesWars
New homes must be built to strict codes, and these codes take things like energy efficiency very seriously. Your new construction will cost less to heat and cool than an older home might. Additionally, everything will be new, from your furnace to your plumbing, meaning you'll have fewer upkeep costs for at least the first several years.
Challenges of Building a New House
A brand-new home also comes with specific challenges that an existing home does not, so it's good to know what to expect before you sign the papers. Problems you may encounter include the following.
More Difficulty Getting a Loan
Because there's no existing home to use as collateral, it may be more difficult to secure a loan. And if you do find a good option, fees and interest charges may be higher. A reputable loan officer can help you find that perfect lender.
Fluctuating Costs
While you'll have a set budget, home construction often encounters unforeseen situations. For instance, it may cost more to drill your well than you budgeted for if you're building on solid rock. Equipment breaks down occasionally, too, which may cause costly delays. Use licensed and experienced professionals to keep unexpected costs low.
Longer Time Frame From Start to Finish
It takes longer to plan, design, and build a home than it does to close on an existing construction. Therefore, if you have a strict goal in mind, such as being in a new home by Christmas, it may be better to look for a home that's already on the market. Start planning at least a year in advance if you want to build from the ground up.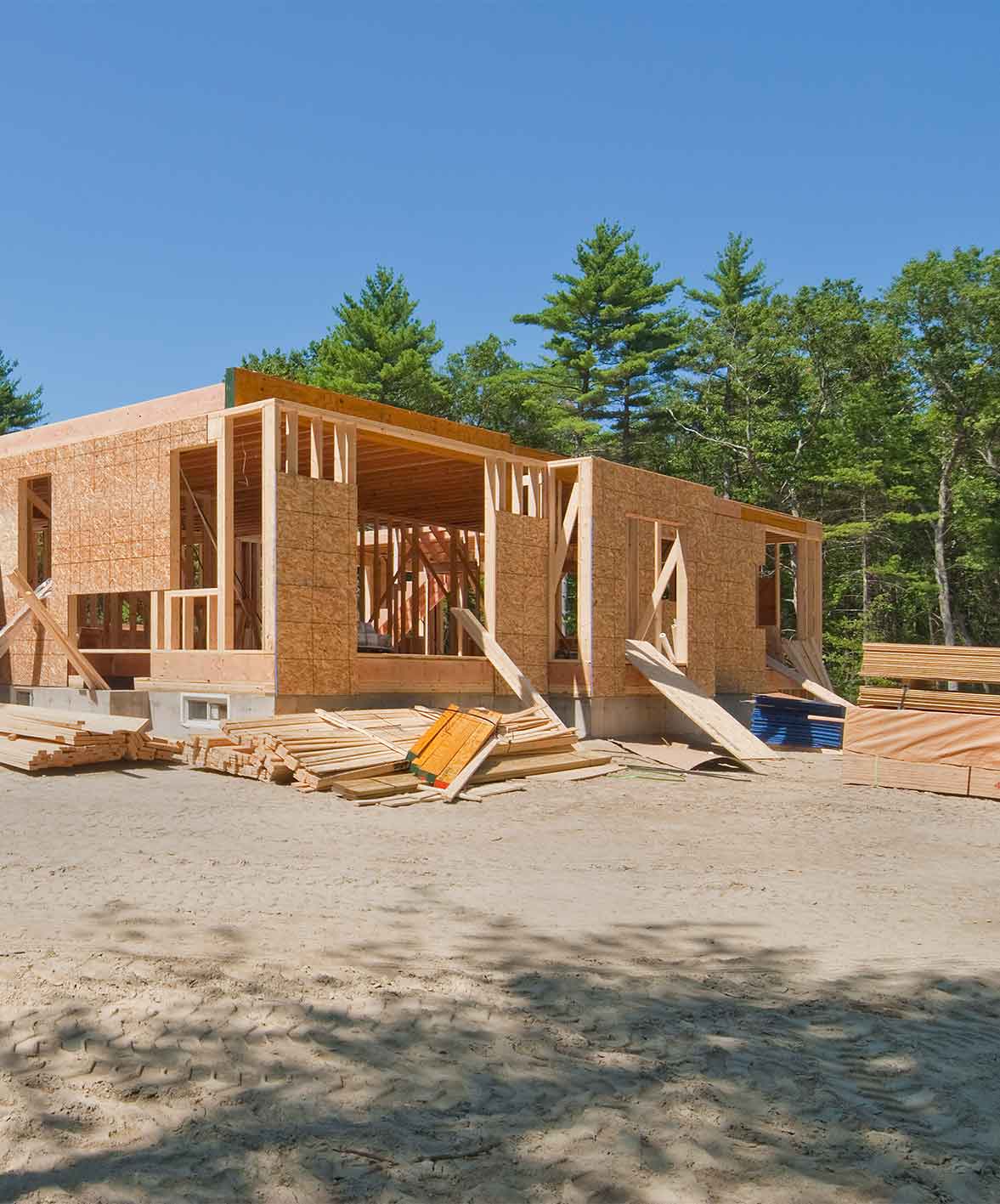 Regardless of Which Route You Take to New Homeownership, Your Efforts Will Be Worth it in the Long Run.
Homeownership gives you a freedom that renting does not.It also gives you a valuable asset to pass down to your children.