Avenida De Aprisa,
Camarillo
/ Introduction
About
the project
A new master bathroom that was all out eclectic by the time we were finished, this gorgeous space was a pleasure to bring to life. The walls were clad with a combination of 24-inch by 48-inch and 32-inch by 32-inch dark gray and light gray, concrete finish, large format tile. This automatically created this sleek simplicity to create the perfect backdrop for the more varied elements in the room.
We really drove up the eclectic look by integrating an accent wall made by TileBar that folded right into the floor to serve as a platform for the freestanding tub. The tile offered geometric appeal in neutral shades of gray and white, but contrasted nicely with the walls and floor and complemented the black closet frames.
With a full, walk-in shower room and a separate space for the toilet, this bathroom is spacious, functional, and incredibly luxurious. We incorporated mirrors on the closet doors to open up the area even more. The outcome was befitting of a high-end designer home magazine, which is just what the homeowner wanted!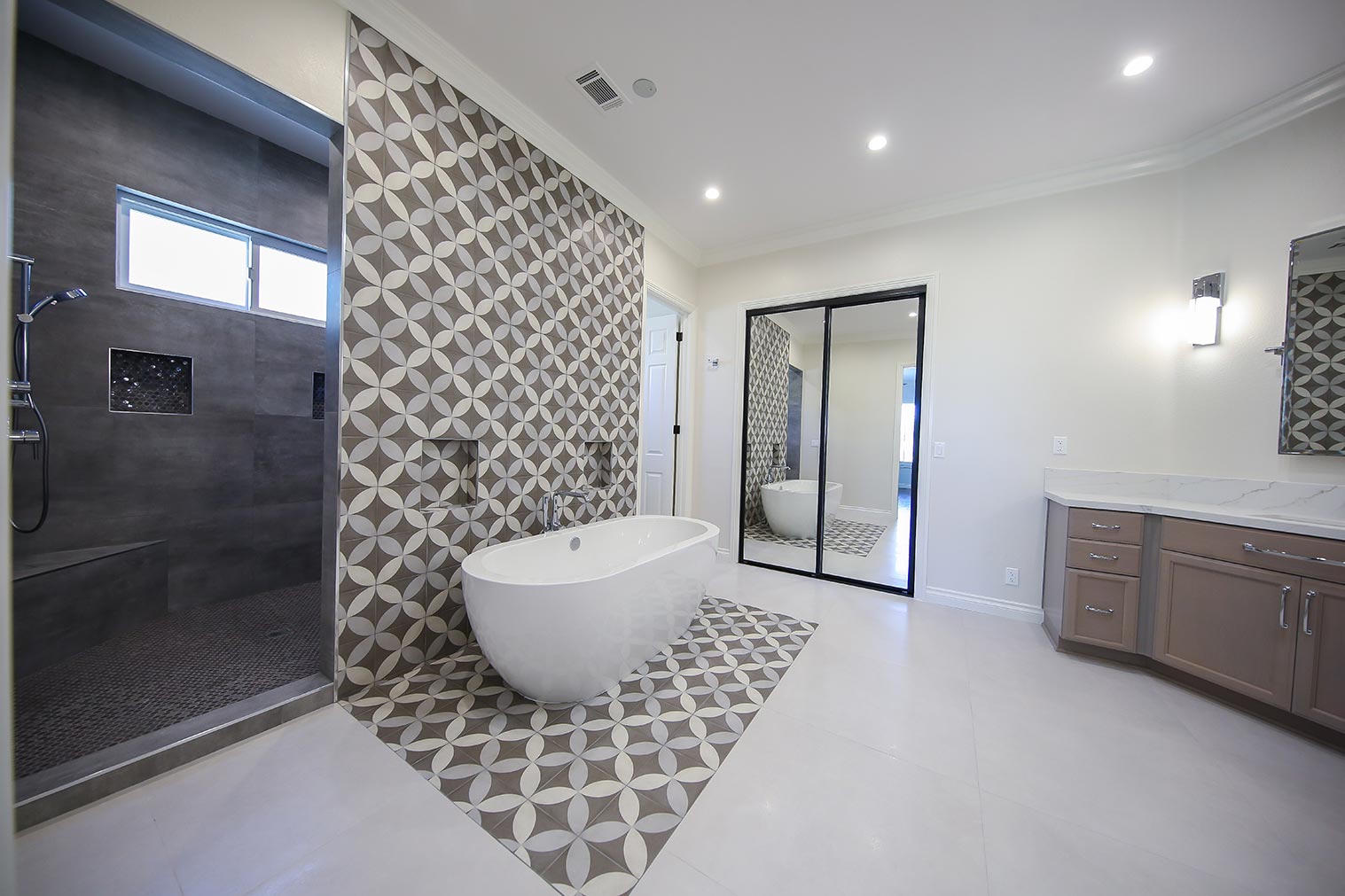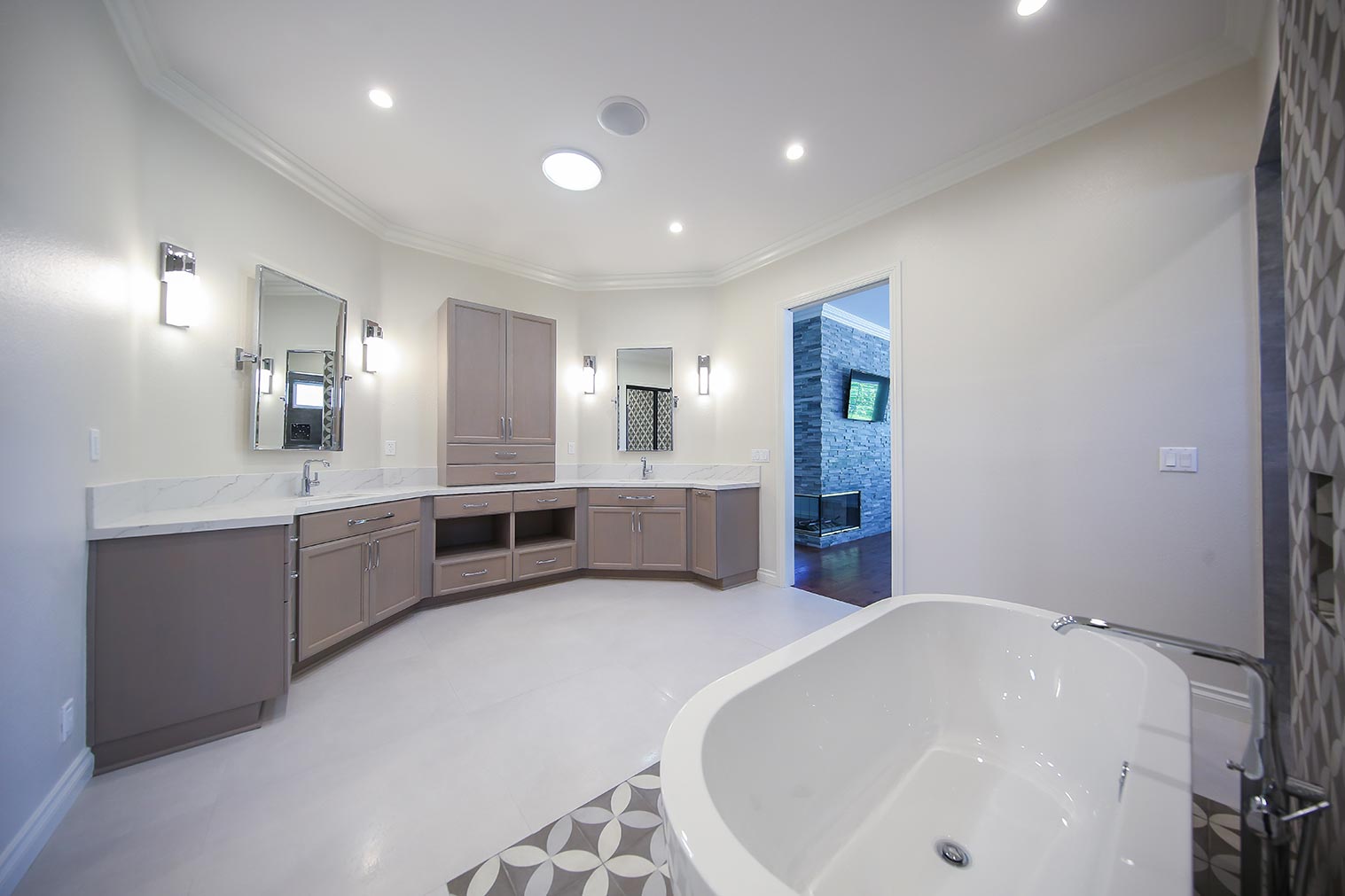 / Starting Point
Before
Remodeling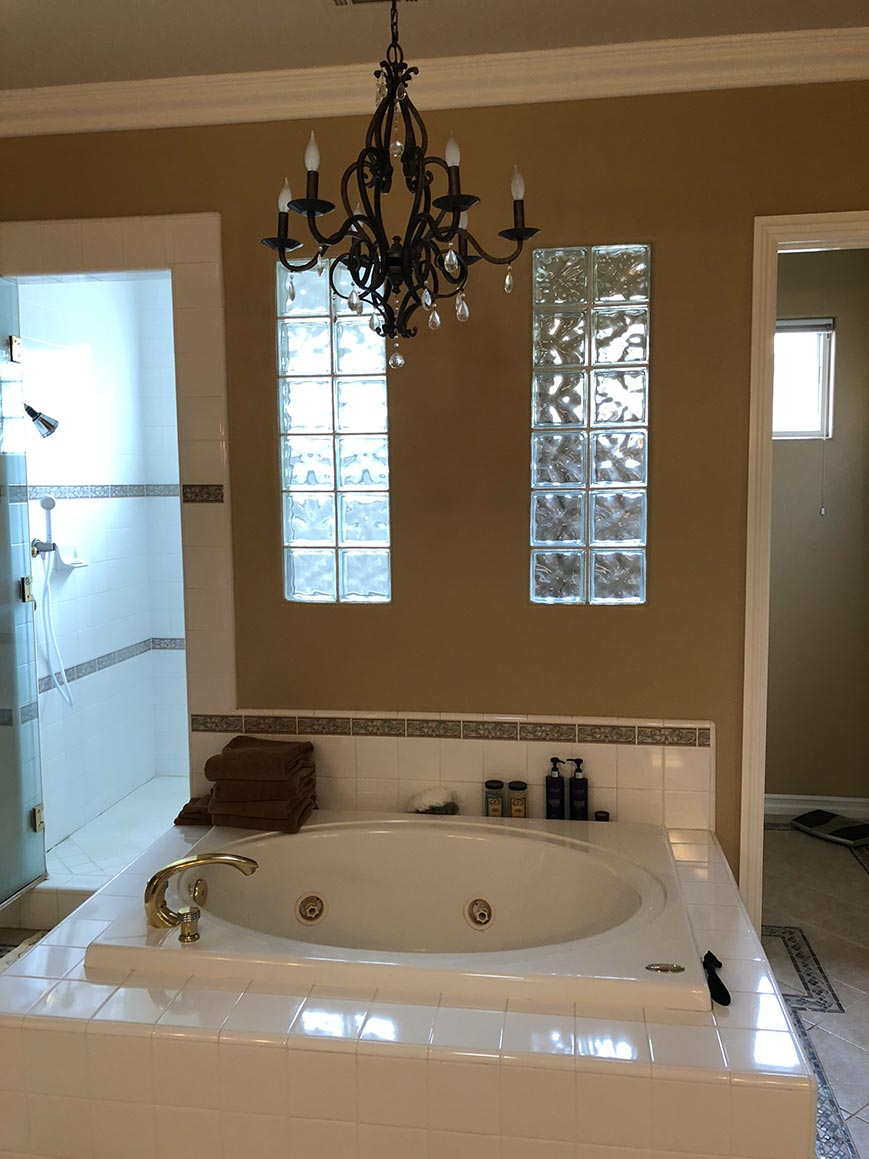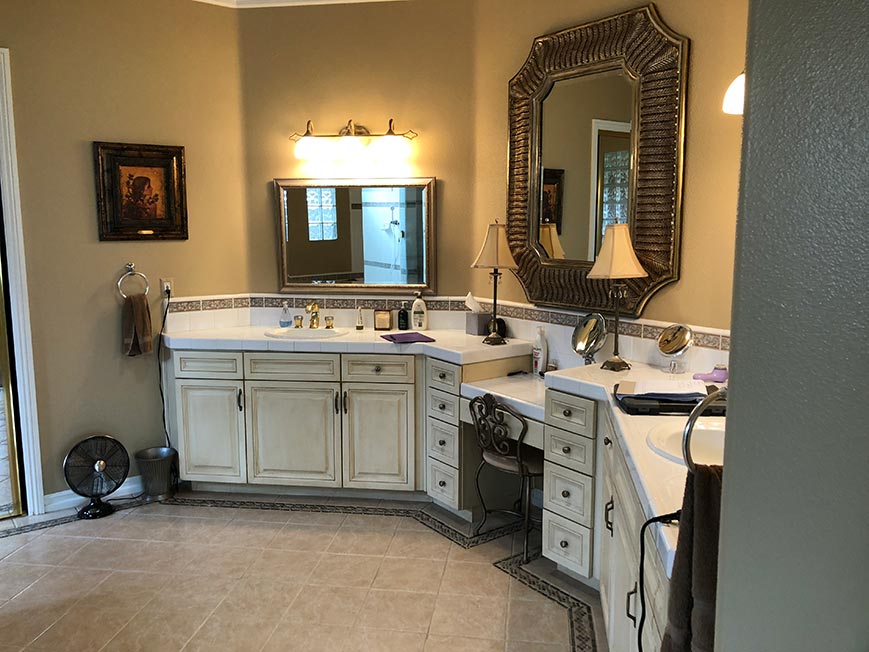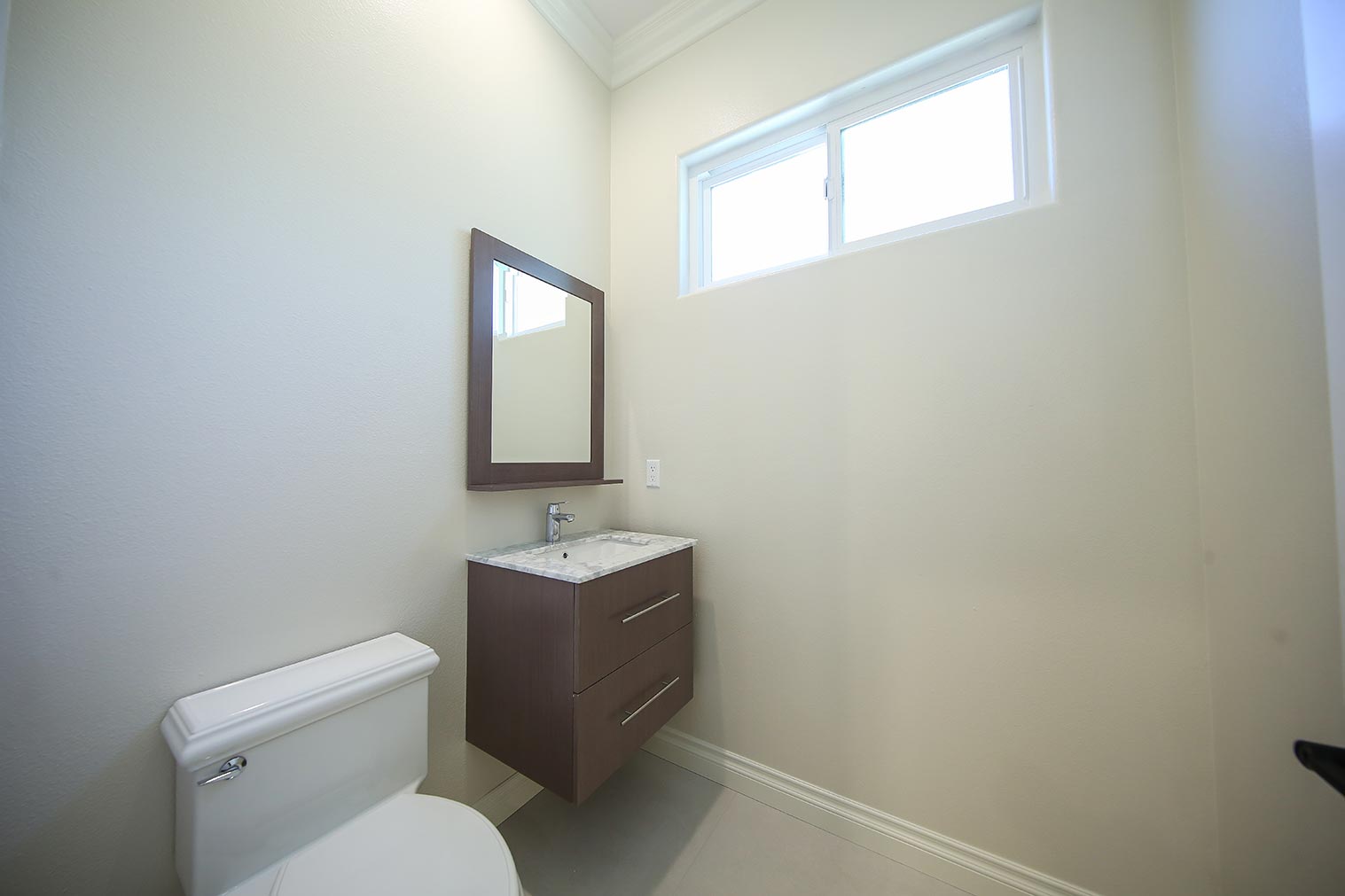 / Highlights
work
process
/ Final Results
After
Remodeling