83rd Str,
Playa Del Rey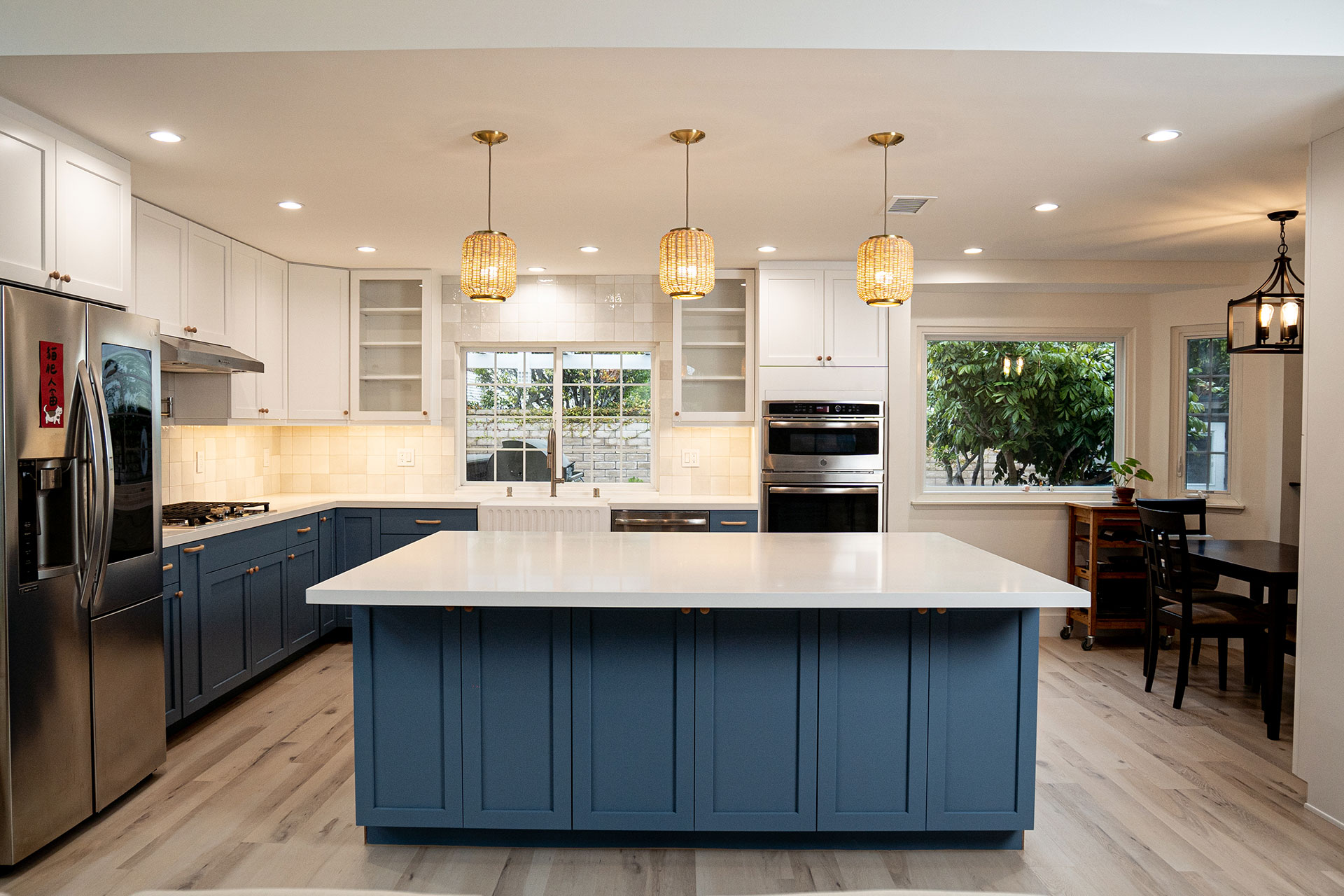 / Introduction
About
the project
Oasis Builders recently got the opportunity to work on this lovely home on West 83rd Street in Playa Del Ray. Elaine and Alex had just purchased the home and evaluated multiple contractors before deciding Oasis Builders was the team to trust. This remodel was broken down into four distinct parts: kitchen remodeling, master bathroom remodeling, hallway bathroom remodeling, and powder room remodeling. The client was on a time crunch but needed some structural changes and major upgrades in the overall design.
The spacious kitchen held outdated cabinetry and a darker, more traditional color scheme with natural woods and earth tones. The original master bath was in dire need of upgraded fixtures, shower doors, tile, and flooring. Additionally, the hallway bath was relatively dark and well-worn, while the powder room required extensive changes as well. We were so pleased to bring the customer's design ideas to life to create a home that better fits their modern, clean preferences.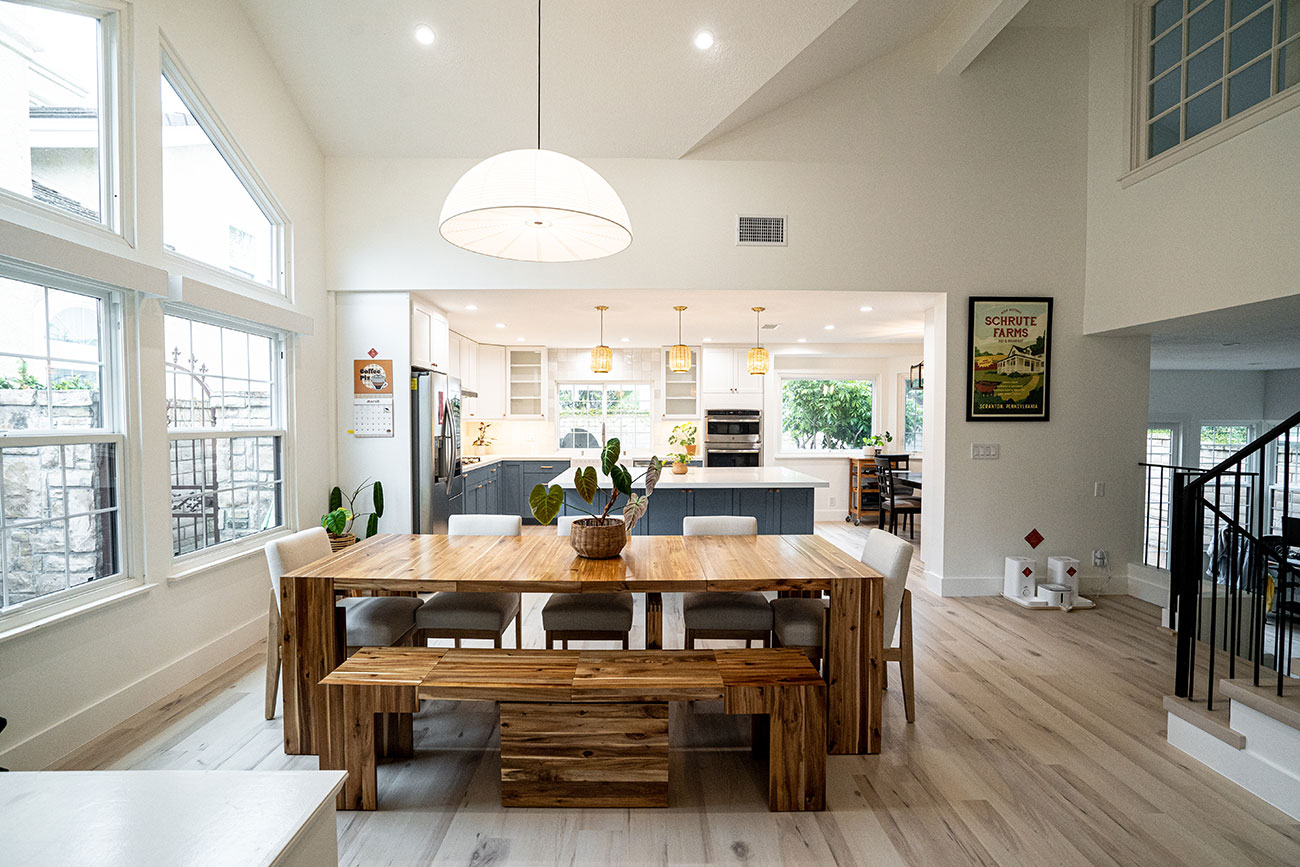 / Starting Point
Before
Remodeling
/ Highlights
work
process
The kitchen received a full remodel starting with the addition of Yuzen vinyl plank flooring from Flooret and block-style baseboards. The client chose frameless kitchen cabinets in blue for the lowers and island and white for the uppers with a spice rack insert. We installed Cloe ceramic 5″ x 5″ tile in white for the backsplash, which went completely to the ceiling and was paired with Bleached Wood grout. From here, we installed an Arctic White quartz countertop from MSI, Shades of Light pendant lights, a new apron sink, stainless steel faucet, and new LG and GE appliances.
The master bathroom remodel started with Modern Renewal Parchment 12 in. x 24 in. glazed porcelain floor tile. From here, we installed new SI Carrara White hex-honed tile on the shower pan floor and Makoto 2.5″ x 10″ matte ceramic wall tile in Shoji White on the shower walls. A complementary tile from MSI was used on the shower bench top and shower curb top. The client chose a Wyndham Collection Juno 71″ freestanding acrylic soaking tub and an Avanity Coventry 72″ bathroom vanity in Natural teak. A brushed nickel shower system, tub filler, and Swiss Madison St. Tropez toilet were a few of the finishing touches.
The hallway bathroom started with the installation of Bedrosian Makoto Hexagon Shoji White tile and MSI Greecian White 2″ polished tile for the shower pan. We installed a new vanity with a White Cultured Marble double sink countertop, matte black and gold Miseno lights, and matte black faucets. The room also got a new Swiss Madison St. Tropez toilet, glass shower doors, and matching accessories.
/ Final Results
After
Remodeling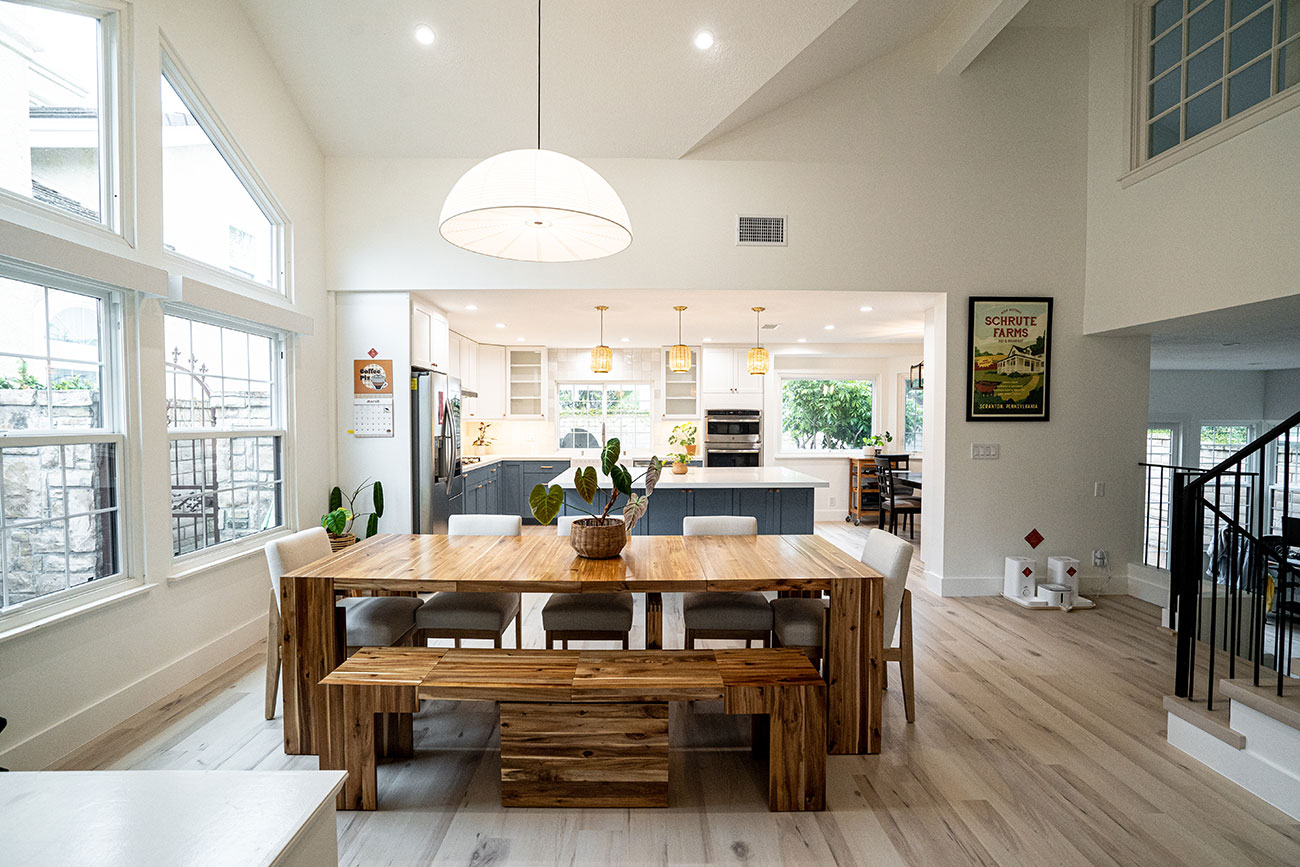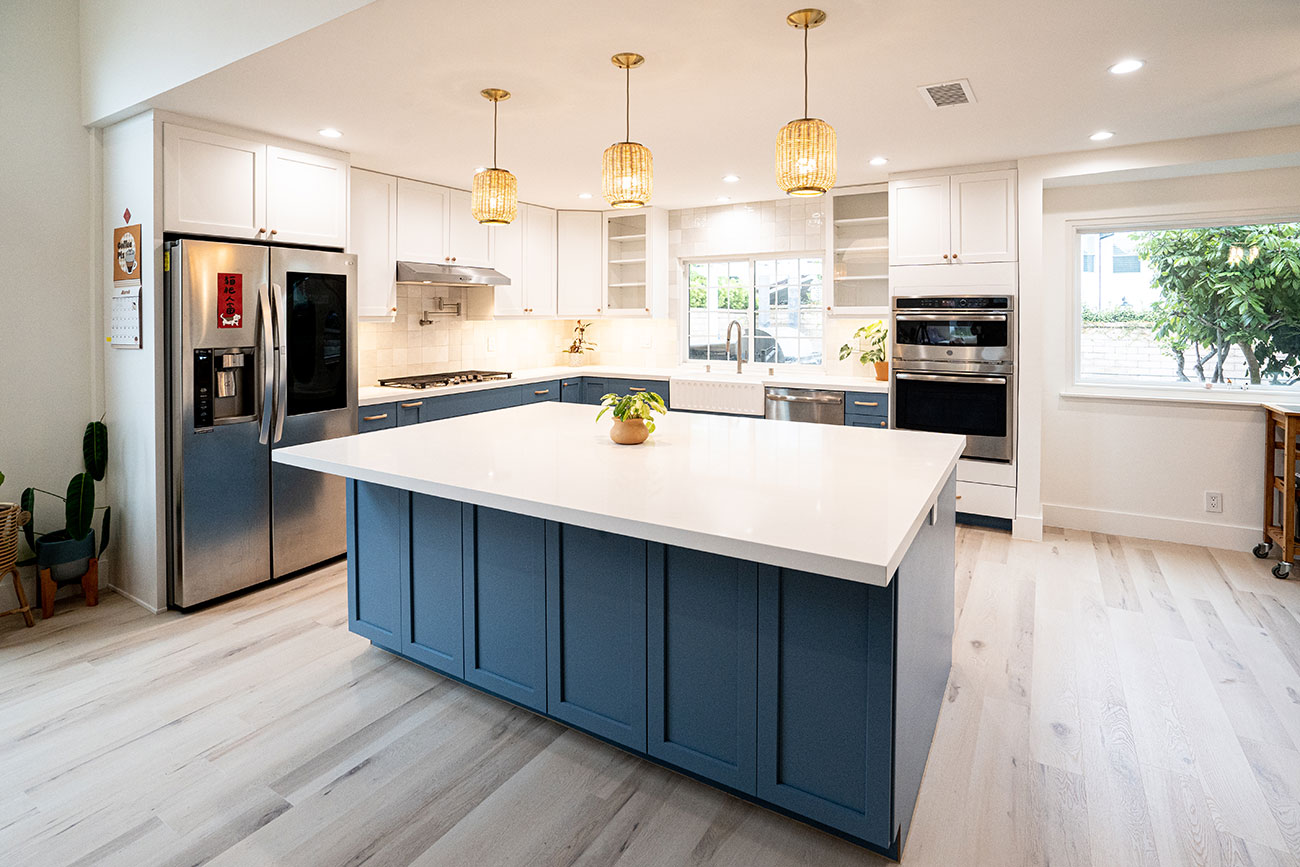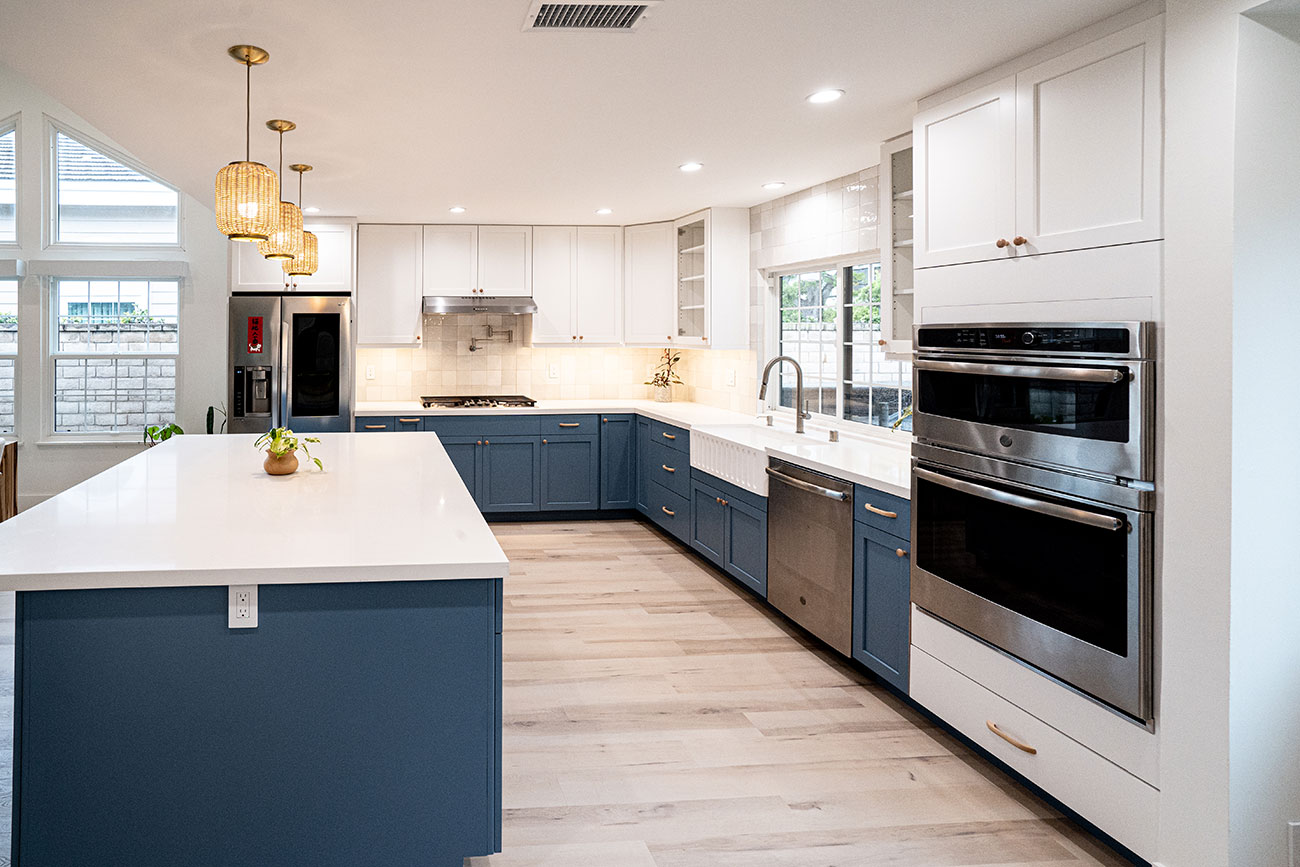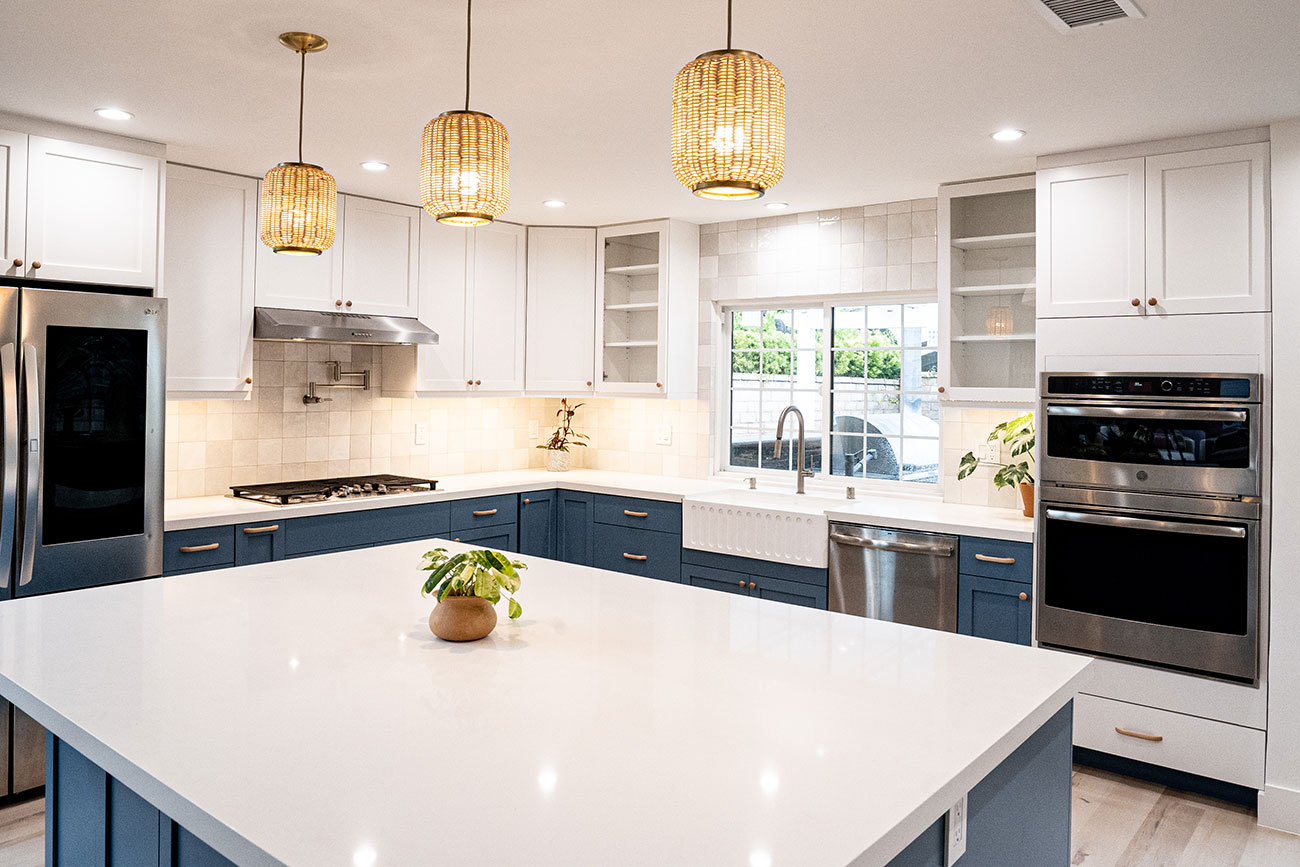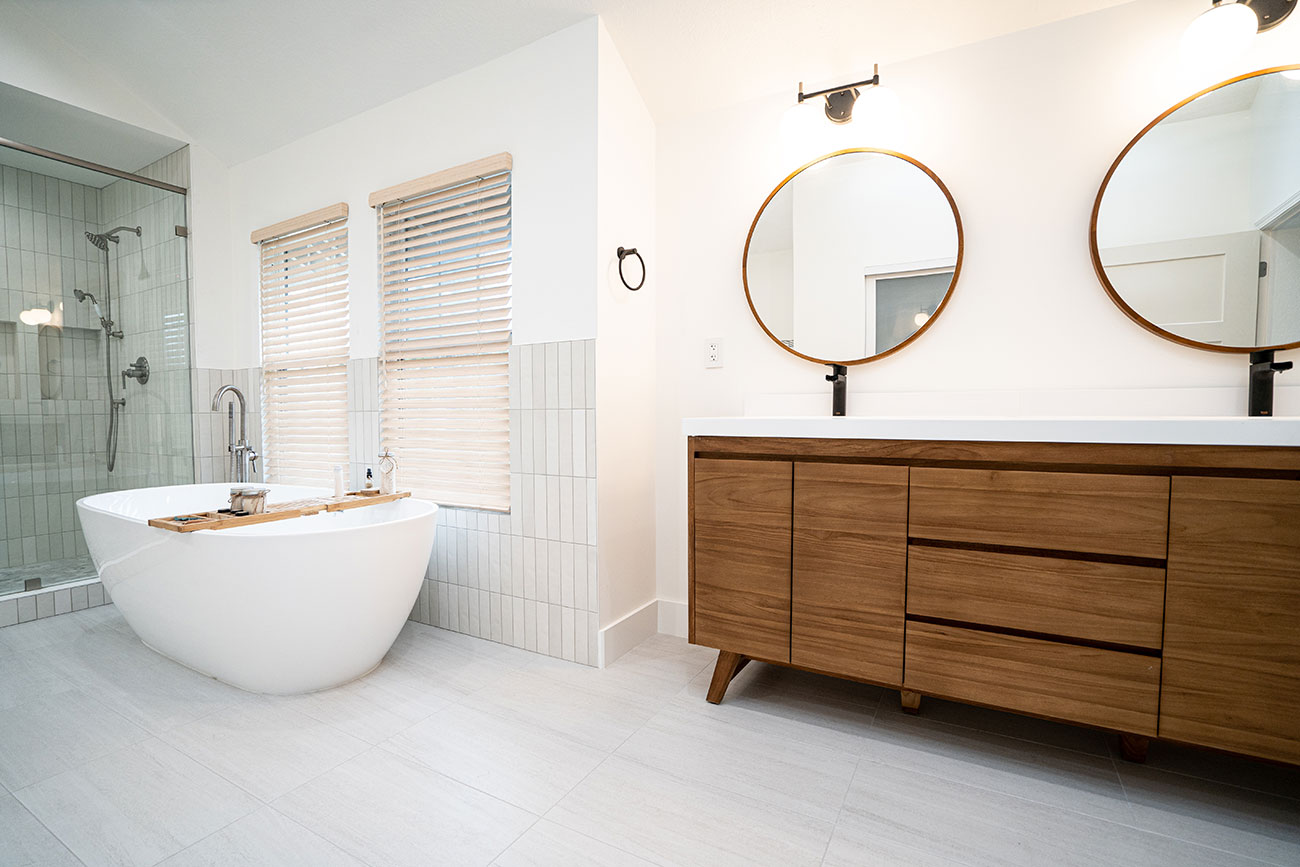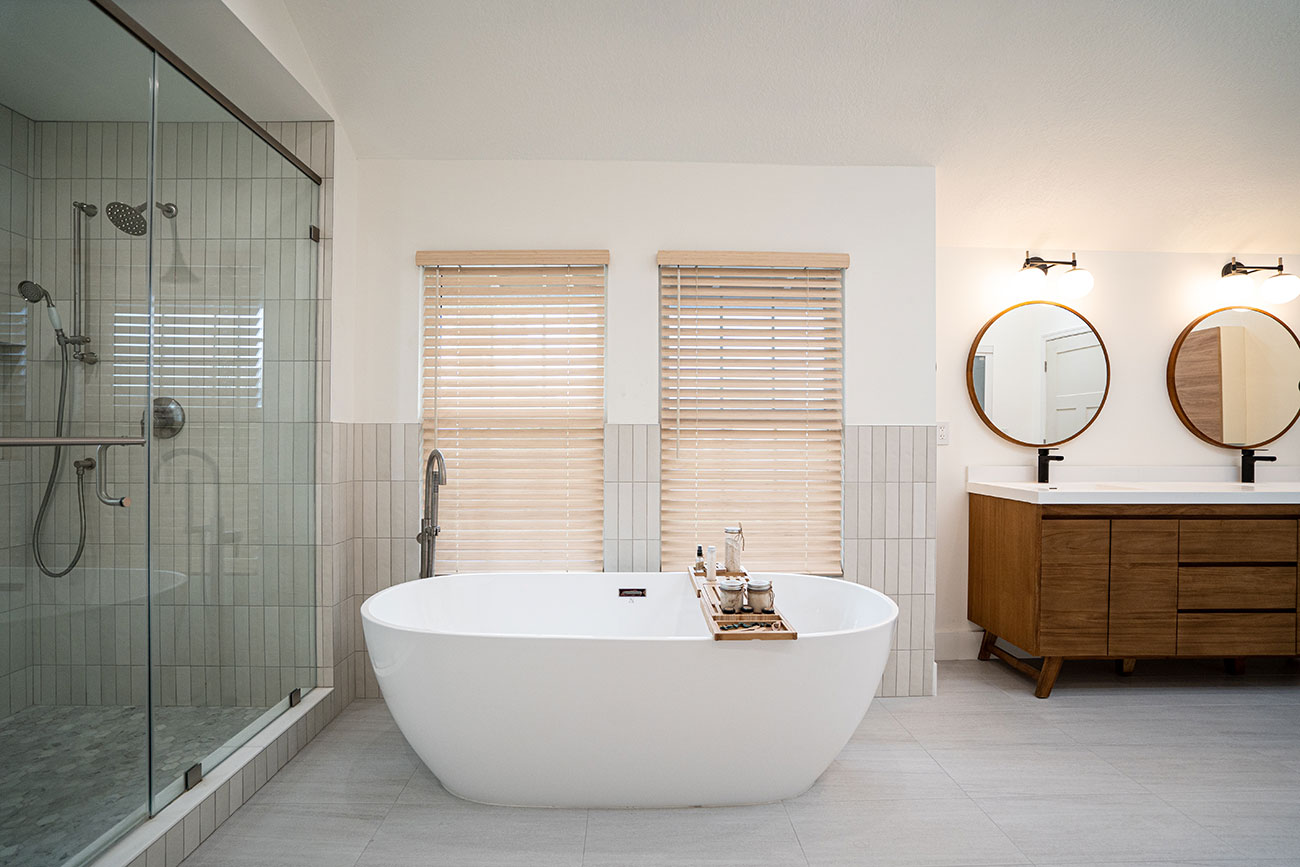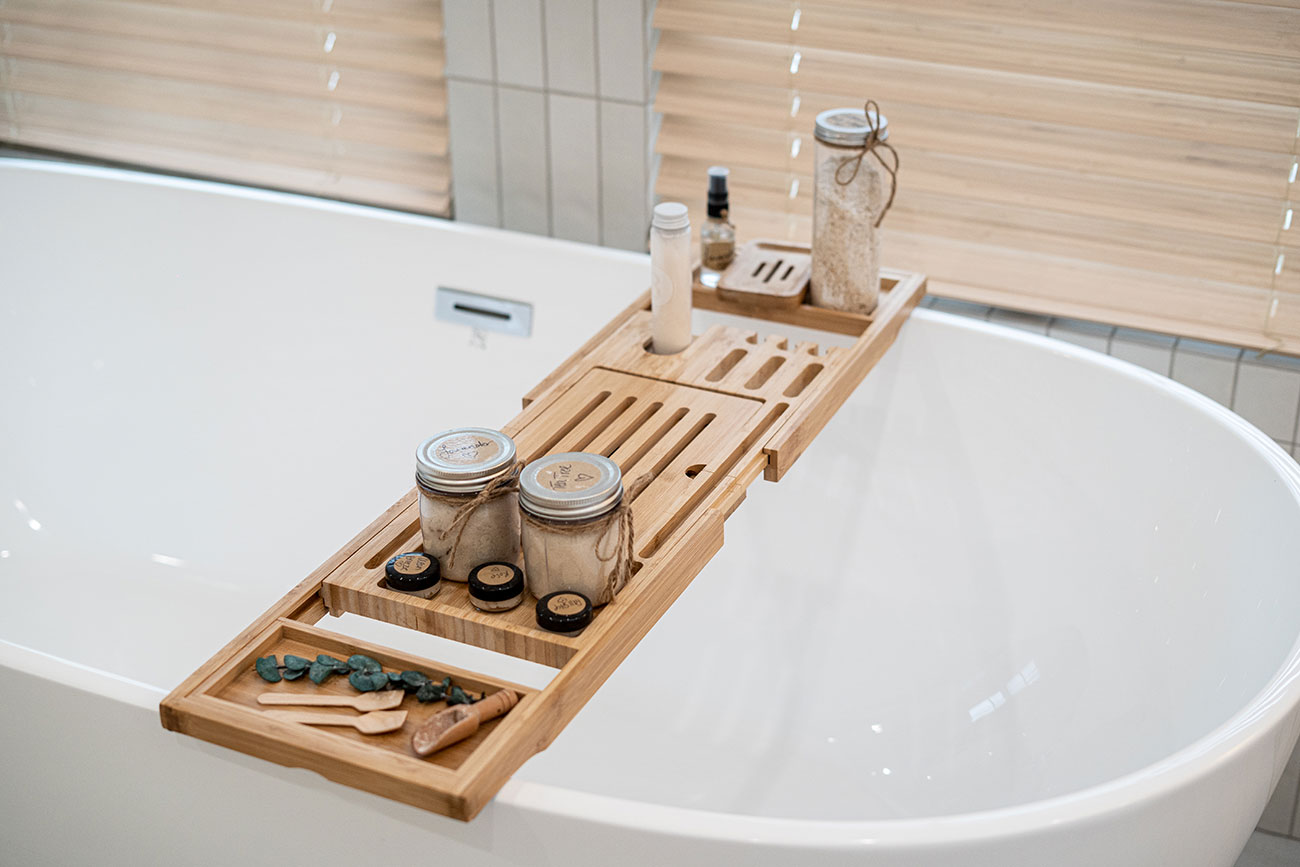 / Reviews
Client
Testimonial
General Remodeling, Playa Del Rey
Things that were important to us when starting the project - we knew there were going to be some tough aspects of the renovation, like structural changes. We knew we were going to have to get permits, and we also had a timeline that we wanted to work in because we were not living in the house yet, we were living in the previous apartment. So we wanted to get the renovations done fairly quickly, so that we could move out of our old apartment and move into your house. The overall experience working with Oasis was great! Construction is a difficult process, and it's never easy - but it went as smoothly as we could've ever expected, with the amount of work that we did. I found that the quality of Neev's work was really high standard, and I really like everybody that I've met on the construction site. We're very happy that we chose Oasis Builders for this remodel. We would definitely recommend Oasis Builders to anyone else.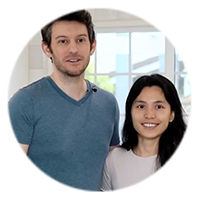 Alex C. & Elain L.