Clarkson Rd,
Los Angeles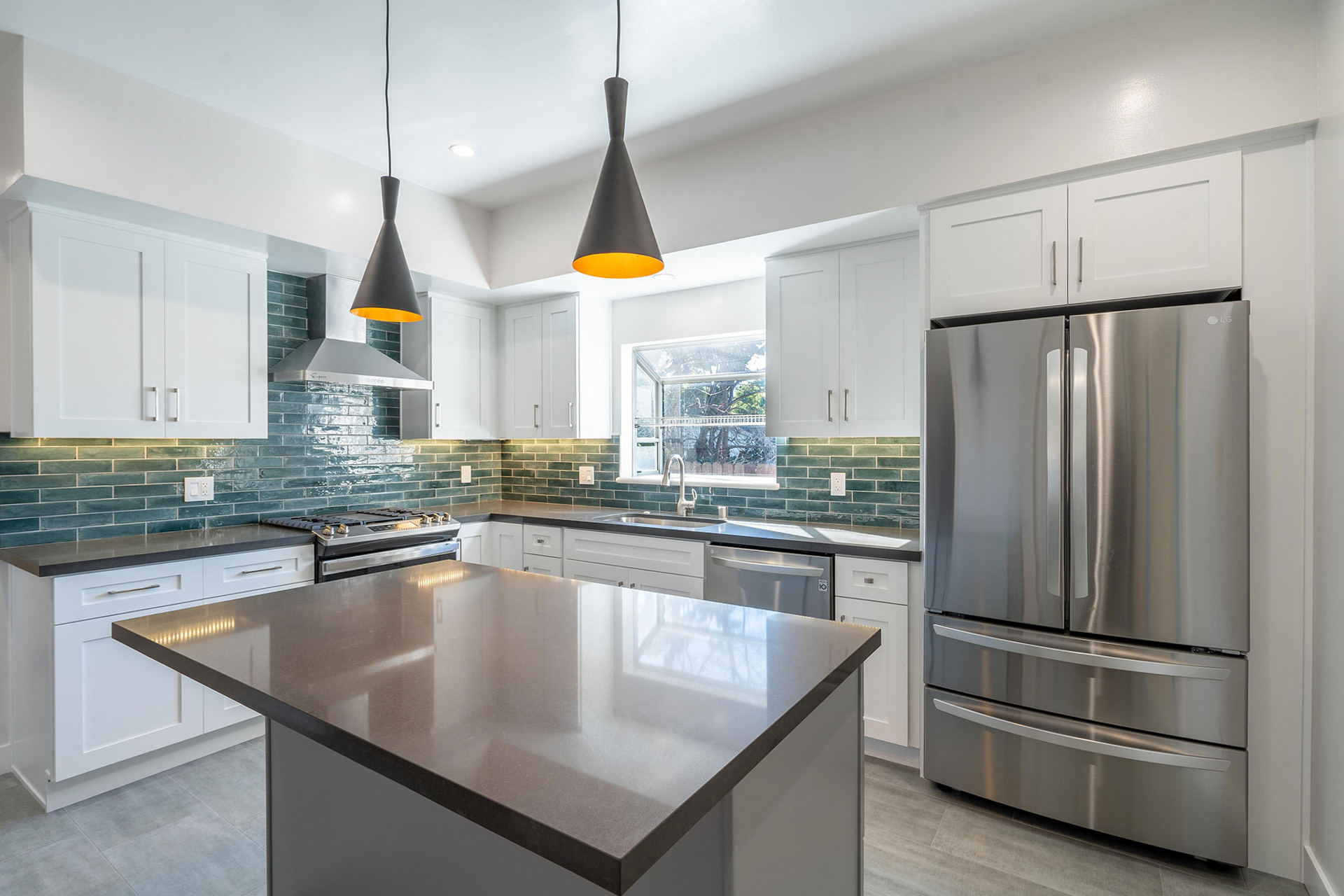 / Introduction
About
the project
The kitchen remodeling project on Clarkson allowed us to bring together a bit of contemporary flair with a more traditional function. The clients wanted a kitchen that offered lots of clean lines, a few pops of color, and generous natural light.
This kitchen gave us a lot to work with, including a large window over the sink and a moderately sizable floor plan. This allowed us to create a design that flowed well for functional purposes, as well as integrate a few visual elements to really bring the new space to life.
/ Starting Point
Before
Remodeling
/ Highlights
work
process
This kitchen remodel project was relatively straightforward. The client wanted to keep things simple and timeless with a bit of contemporary flair, so we rendered a 3D design before getting started. The existing cabinetry stayed, but we added new appliances, countertops, and fixtures to bring the new space to life.
We outfitted the floors in this kitchen with Simply Modern 12″ x 24″ floor tile in gray. For a pop of that contemporary color the client wanted, we added a backsplash with Avio glossy subway tiles in green. We went with a Kohler Ballad Undermount stainless steel kitchen sink with a Moen Kleo single-handle faucet. The Raven countertop slab from Superior Tile added depth, and the Livex pendant lights over the island were a complementary shade of black with golden accents.
This kitchen remodel got a totally new set of stainless steel appliances to add to the contemporary functionality of the space. We installed an LG French door refrigerator that boasted counter depth. The range hood was perfectly paired with the GE slide-in range, which offered a steam-cleaning oven. We also installed an LG Electronics dishwasher.
/ Final Results
After
remodeling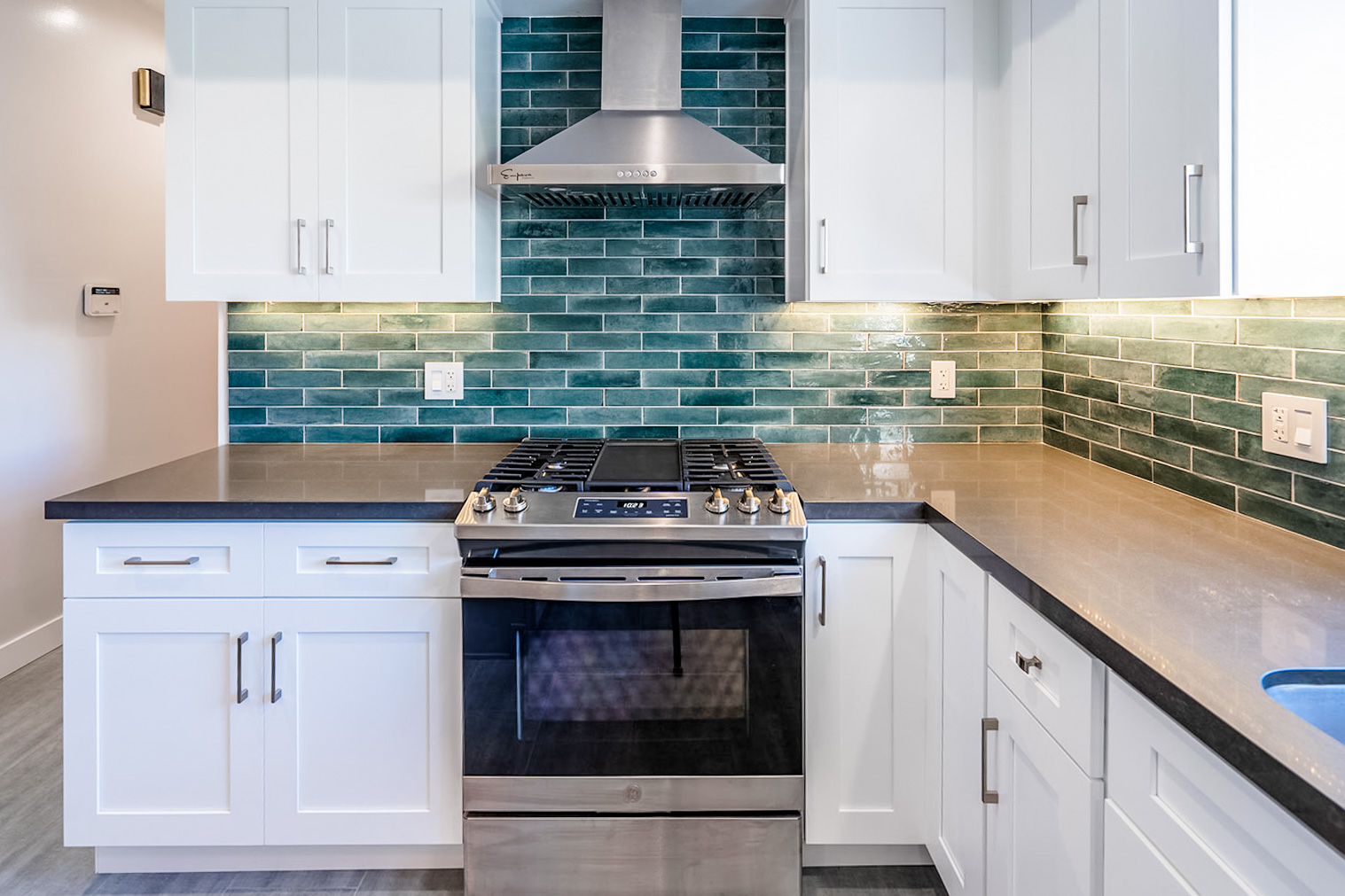 / Reviews
Client
Story
Kitchen Remodeling, Santa Monica
Our kitchen remodel went smoothly thanks to Neev and the rest of the Oasis Builders team! We had a small to mid-size kitchen that was 30 years old and in need of an update.  I scanned Yelp reviews and came across Oasis Builders and some others. Neev was the first we interviewed and it felt like a good fit from the start. He is personable, reasonable, detailed, and sets well-grounded expectations. Neev is a great project manager and communicator! He was always available and made sure we always knew what to expect.
Sonia Divakaran