William Bent Rd,
Hidden Hills
/ Introduction
About
the project
The master bathroom remodeling project in Hidden Hills was the perfect combination of timeless design and traditional luxury. The client was looking for a master bath that took advantage of all the natural light while exuding a relaxing, upscale personality with a clean color combination and high-end features.
This bathroom immediately gave our team three important elements to work with: an impressive layout, a substantial amount of space, and great natural light from the triple windows. This trio of design elements supported the client's ideas of creating a luxury-level space with all the functional and visual elements to match.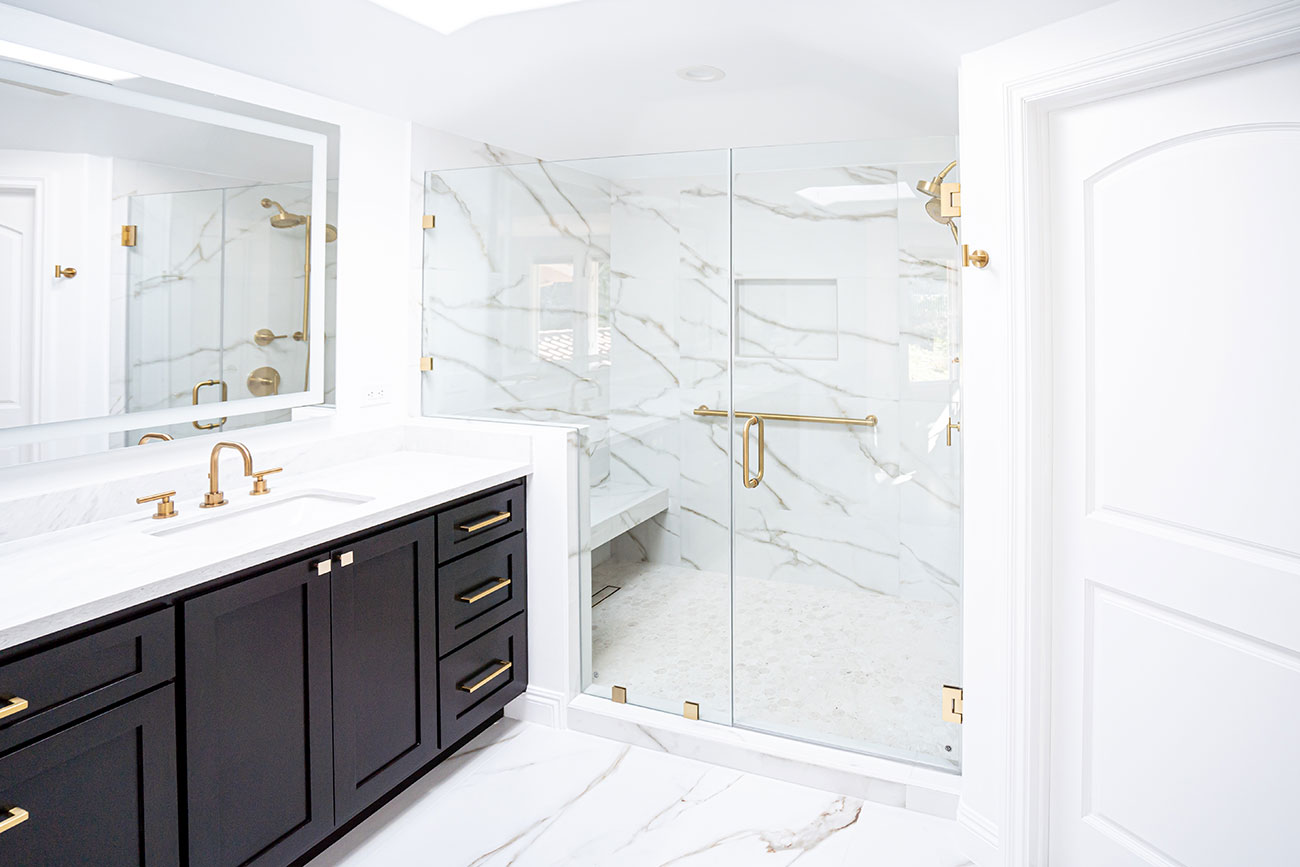 / Starting Point
Before
Remodeling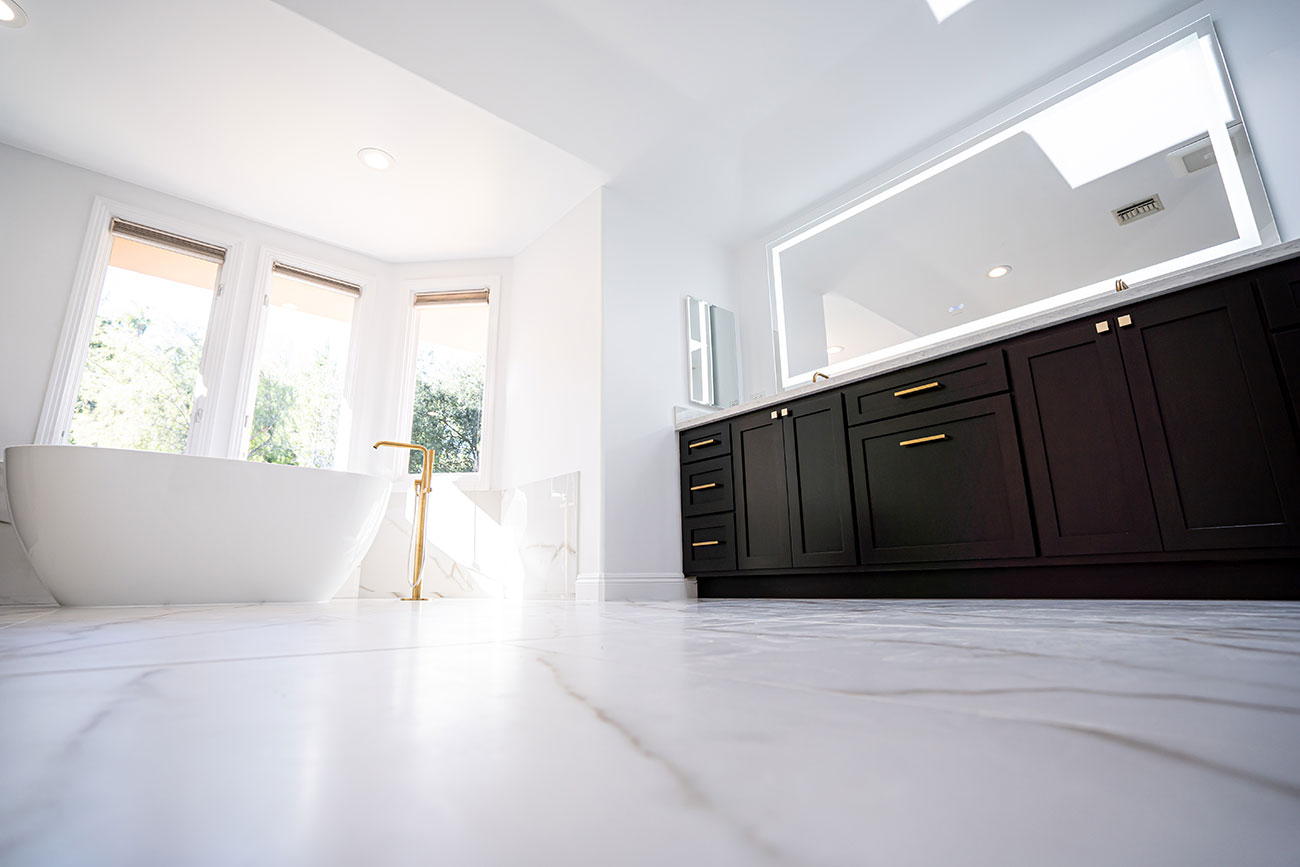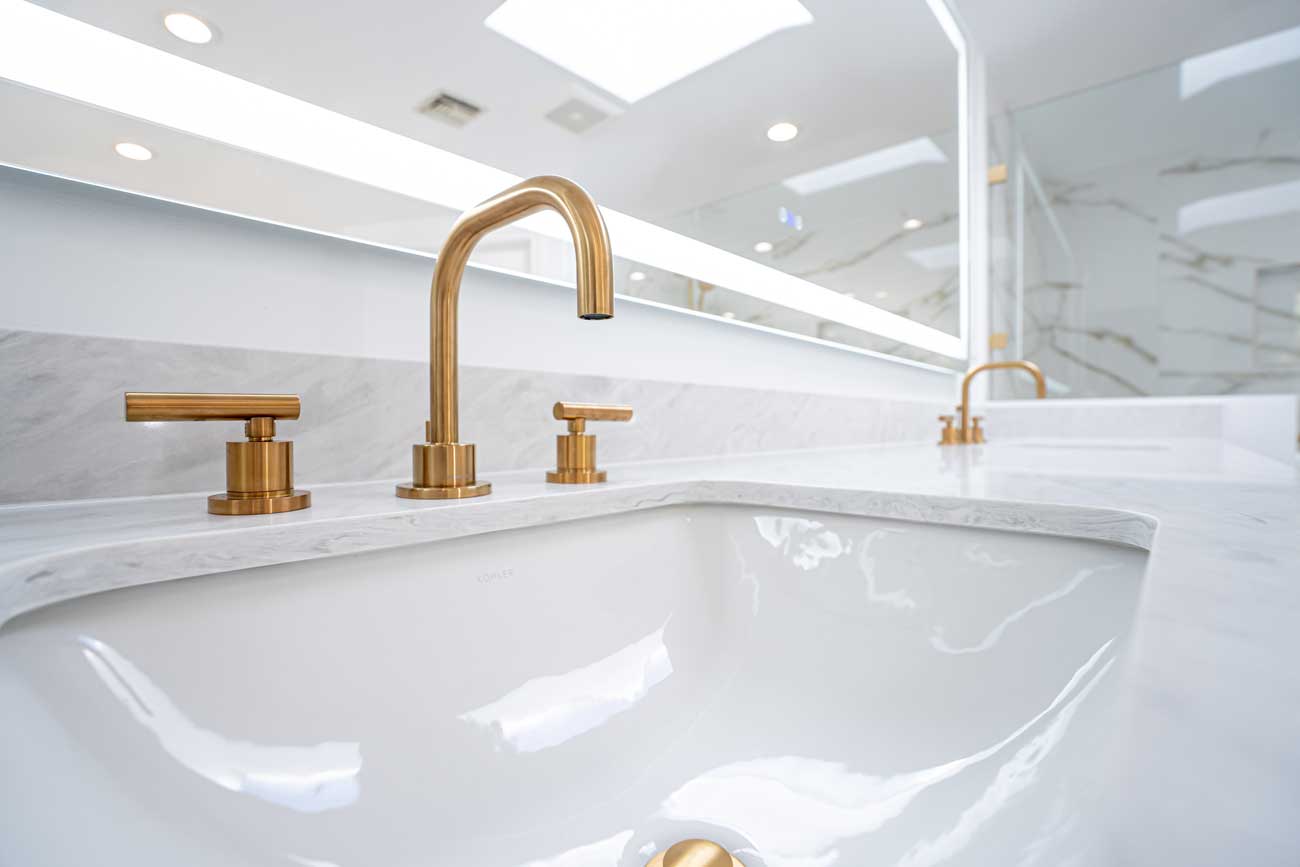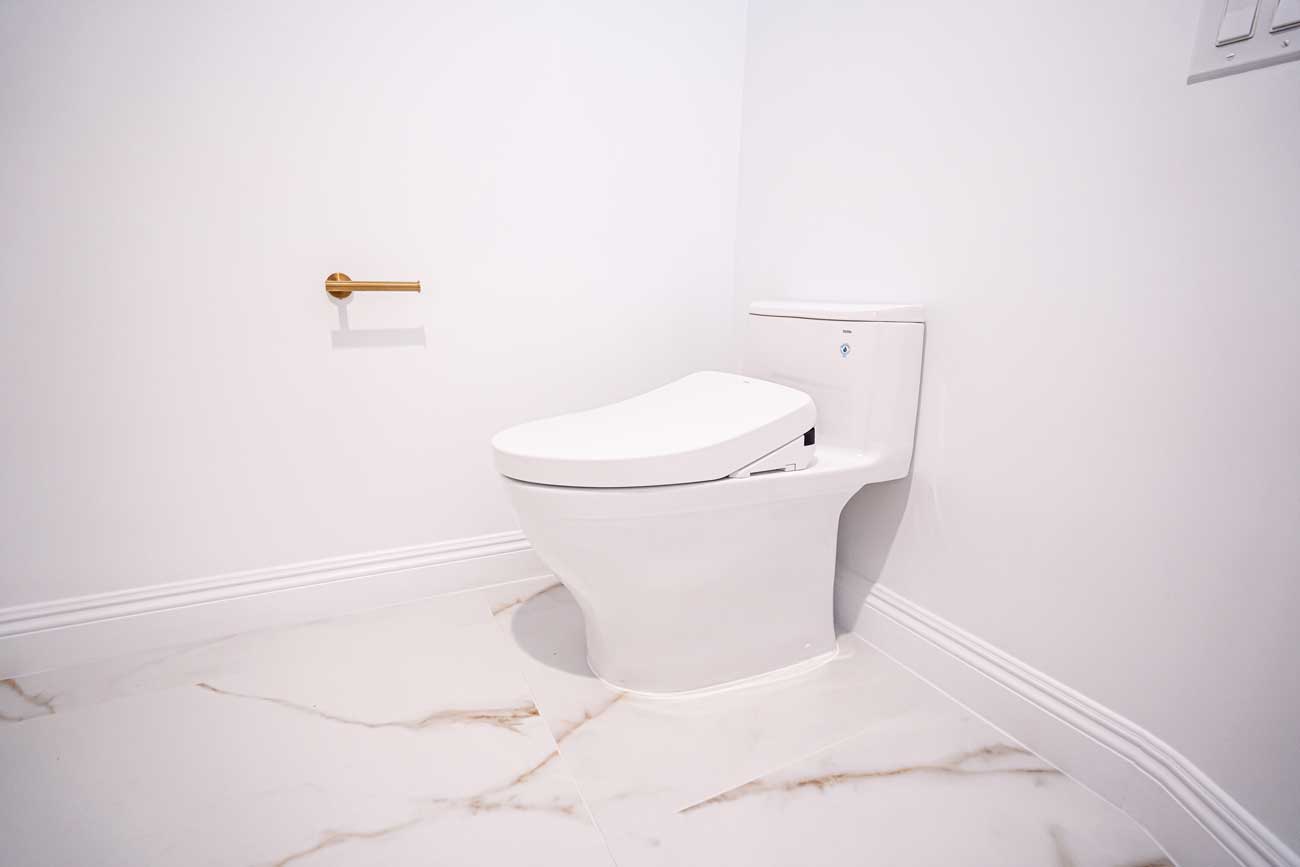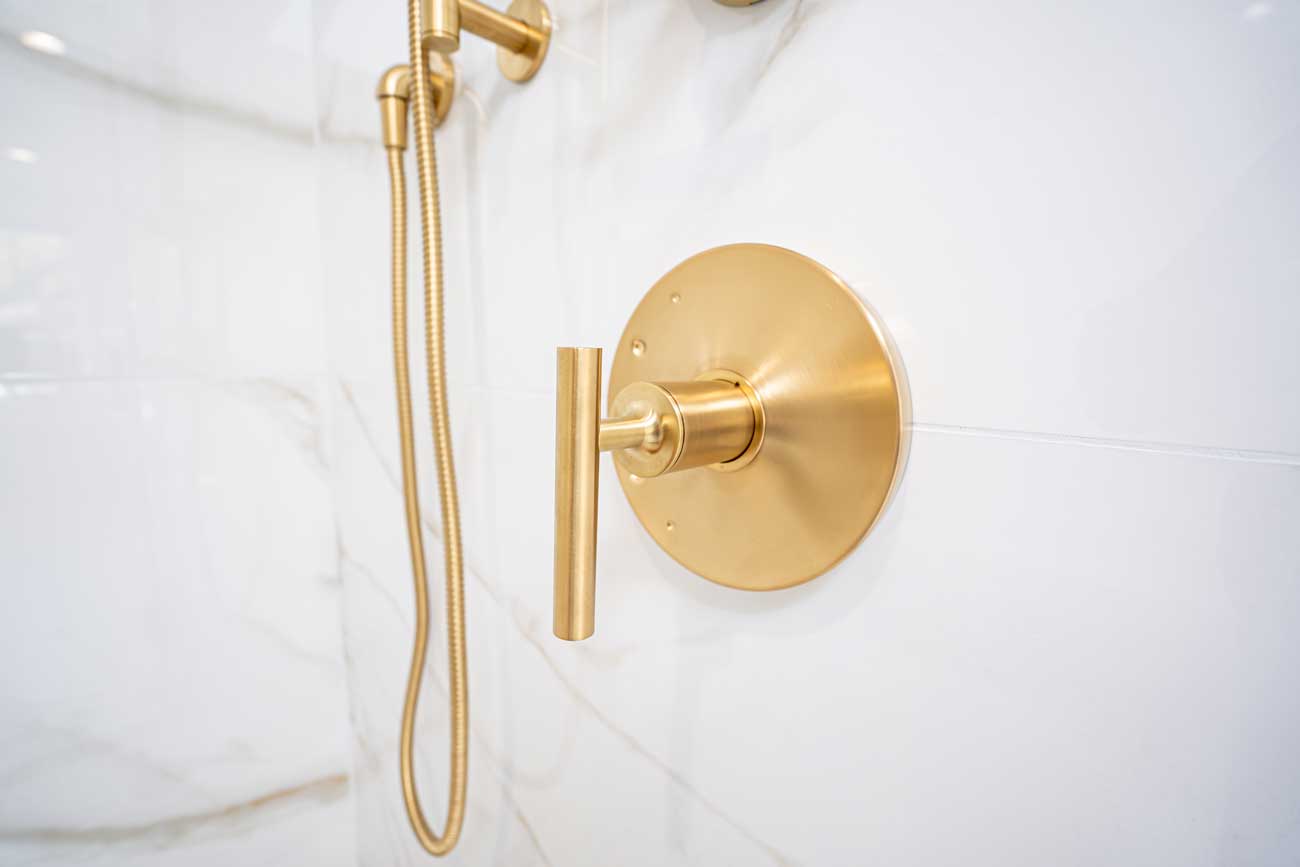 / Highlights
work
process
Our first plan on the agenda was to render a 3D digital design to get started. We knew the client wanted to create an almost spa-like experience, so we offered an in-depth look at our vision for the space. After final tweaks and client approval, we got to work removing the existing vanity, fixtures, and flooring. From here, we immediately moved into painting the walls and doors with pure white and installing the new large-format 24″ x 48″ Brera Calcatta Matte tile floor from Direct Stone and Tile. We brought in Hexagon Mosaic tile for the shower pan floor and used a complementary Brera Calcatta Polished tile for the tub surround and shower walls.
With the primary framing for the bathroom remodel in place, we moved on to outfitting the space with new plumbing fixtures. The existing wash closet received a new Toto Nexus One-Piece Toilet complete with a Washlet automatic-opening, heated bidet seat. We installed a 60″x32″ free-standing soaking tub from Wydham, a Caliza White prefabricated countertop slab, and built a custom vanity and makeup area. The vanity was outfitted with two Kohler Caxton rectangle under-mount sinks, and we installed perfectly seamless glass shower doors.
The final phase of the project truly brought the personality into the space. We went with gold-tone plumbing additions and accessories, such as a Kohler Purist Shower Head, Multi-Function Hand Shower, and Hand Shower Slide all in vibrant brushed modern brass. The vanity faucets were also from the Purist line in the same finish. We also added a freestanding Grohe Essence Floow-Mounted Rub Filler with an attached handheld shower in a matching brushed Cool Sunrise color. A few final touches included gold-toned grab bars for the shower and wash closet and three LED backlit mirrors.
/ Final Results
After
Remodeling