Top Trends in Kitchen Backsplash Design for 2023
April 13, 2021
3 min read
Top Trends in Kitchen Backsplash Design for 2023
It's 2021, the year for kitchen tile ideas that reach the moon and back. Regardless if you are looking to make small changes in your kitchen with tile or you are ready to tile everything from the roof to the ceiling, this guide will provide you with the inspiration you need to get started. The top kitchen makeovers for 2021 will have at least one piece of tile somewhere in the space!
Kitchen Tile Ideas
Kitchen tile ideas can be used in everything from an all-white kitchen to a fun, multicolored art deco inspired space. There are virtually no limits to the type of tile, colors, shapes, or sizes that can be used. While most kitchen tile ideas will be focused on including backsplash designs, tile can be used on the kitchen wall, kitchen floor, and anywhere else that deserves new life.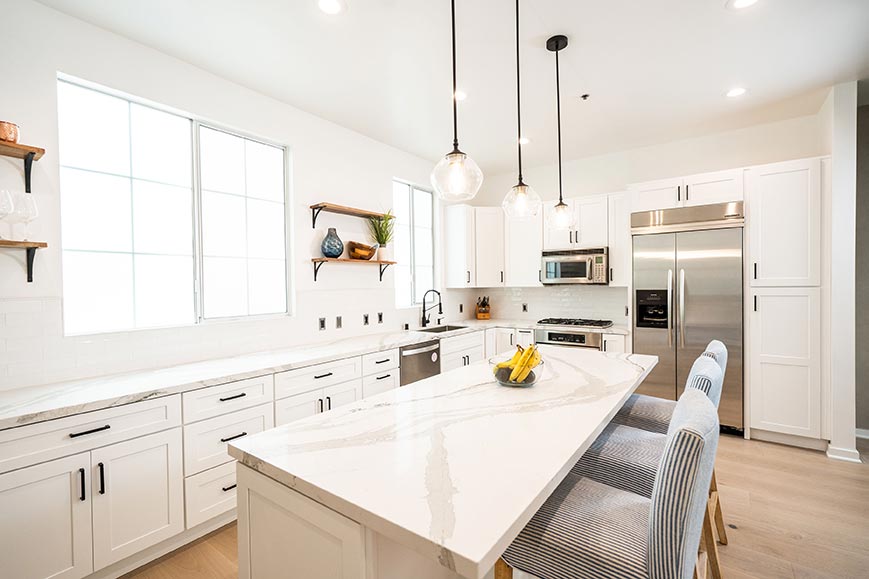 Backsplash Ideas For Kitchen
The most popular backsplash ideas for kitchen spaces will be focused on creating an accent that demands attention. Whether you have a minimalist kitchen, farmhouse style, or anything else, you can create a fun accent backsplash with a few tiles. The most popular tiles in 2021 include geometric tiles, subway tiles, wood tiles, and brick tiles.
Pro tip: Do not add your new kitchen backsplash until after your cabinet installation is complete. Otherwise, your cabinets may not fit correctly.
Design Ideas for Kitchen Wall Tiles
If you want to mix and match your kitchen design, consider adding tile to your kitchen walls as well. The different looks between your backsplash and wall create a unique look that matches your personality. The top kitchen wall tiles design ideas of 2021 are similar to the top backsplash ideas. Subway tiles are the most versatile, while brick, wood, and geometric tiles create a design that easily be carried through the whole home.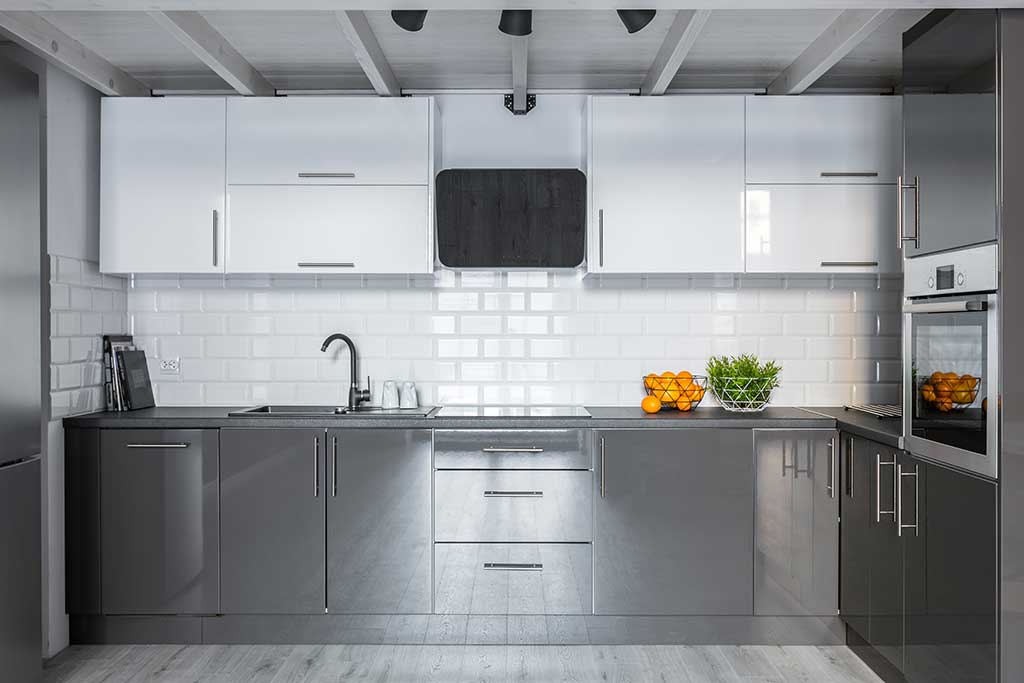 Ideas for Kitchen Floor Tile
If you want easy to clean floors in your kitchen, tile is the way to go! You can create a chic, effortless design with your kitchen floors or create something that is fun and exciting. The top kitchen floor tile ideas of 2021 include natural stone (like marble or slate), vinyl wood, and porcelain patterns tiles.
We Guarantee Your Satisfaction with the Work
We understand that designing and installing the kitchen of your dreams takes quite a bit of time. However, you do not need to take on this home construction project alone. The team at Oasis Builders has top-rated tile installers who are experts at completing kitchen remodels. We can help bring your favorite kitchen tile ideas to life. If you aren't sure what colors, shapes, or sizes to use, we can assist you with that as well!
When you work with Oasis Builders, you avoid the headaches that come with DIY tile installation. We will complete your project on time and within budget! Contact us today to get started!