Your Guide to Roof Shingle Replacement
June 20, 2022
6 min read
Roof replacement sounds like a big project. But if this is why you've delayed replacing a roof that's underperforming, now is the time to take the plunge. In reality, roof shingle replacement is a common home improvement project that many homeowners must eventually address. After all, ignoring a leaky roof not only puts your home at risk of more costly repairs in the future, but it's uncomfortable for your family and unattractive to your neighbors, too. For these reasons, it's important to have a roof inspection at the first sign of trouble. Once a professional roofer or general contractor inspects your roof and the condition of your roof shingles, underlayment, and sheathing, you'll have a better idea of what must be done. There are three basic types of roof shingle replacement available. Your contractor or roofing expert will help you decide which one is right for your home.
Three Types of Roof Replacement
Oasis Builders, Inc., handles every type of roof shingle replacement. The one you choose should be based upon the condition of your existing roof, your budget, and whether you're interested in adding upgrades, such as cool roof coatings. We've created this comprehensive guide to help you make the best decision.
Overlay
When we perform a roof overlay, this means we place new shingles directly atop your existing roof. This has several benefits:
It's the most economical option.
It's the quickest option.
It's just as durable as our tear-off or re-deck options, as long as your existing roof is in good condition.
But an overlay isn't always a viable solution. This is especially true for roofs that are old or damaged. If the underlayment and sheathing of your existing roof have problems, these must be addressed during the roof replacement project. Otherwise, your new roof could fail to perform as it should.
Tear-Off
When our skilled roofers perform a tear-off roof replacement, this means they tear off the existing shingles and underlayment to expose the sheathing of your existing roof. If the sheathing is in good condition, they'll prepare it for completion by removing any nails or debris and recovering the roof in underlayment. Afterward, they'll replace the top layer of your roof with the roof shingles of your choice.
Benefits of a tear-off roof replacement include exposing your whole roof for inspection. If there are any problems in any layer, our roofers will find it during a tear-off. You'll also have the peace of mind knowing that the top two layers of your new roof are pristine and durable.
Drawbacks to a tear-off include the time it takes to complete the process. Because this option is more in-depth than a simple overlay, it does take longer to complete. It's also a slightly more expensive home renovation project.
Re-Deck
A re-deck is probably what most homeowners envision when someone mentions "roof replacement." During a re-deck, all shingles and underlayment are removed, and the sheathing is replaced, patched, or otherwise repaired. If your home hasn't had a new roof added within the last 20 to 30 years, or if you have no idea when the roof was last replaced, you may need a re-deck.
The advantages of having your roof re-decked are both aesthetic and financial. While this project routinely costs more, it's also an option that will leave your new roof worry-free, probably for the remaining time you spend in your home. And when you replace the roof from the base up, you can choose the materials used to rebuild it.
Why We Partner With Owens Corning
Oasis Builders, Inc, partners with Owens-Corning, one of the nation's most reliable shingle manufacturers. Owens-Corning shingles come in a variety of styles and colors with features to please every homeowner, including:
Impact-resistant, or IR, ratings that withstand storms and weather
Cool-roof asphalt shingles that shave dollars off your monthly utility bills
Architectural elements, such as texture and shadow, to improve curb appeal and resale value
Some of the best warranties in the industry, including the ability to transfer your warranty to the next homeowner
The best materials and workmanship translate into a roof shingle replacement that will completely transform the way your home looks and functions. If it's time to address bent, missing, or broken shingles in Los Angeles, Oasis Builders, Inc, are the professionals to call.
Common Materials Used in Roof Replacement
While shingles are the materials most homeowners consider when it's time to replace an existing roof, they're not the only alternative. There are other materials you may desire, based upon their appearance, their longevity, and your budget. Most common ones include:
Clay tiles
Metal
Slate
Wood Shake
Clay tiles can easily last upwards of 50 years or more. And if your home has a Mediterranean, Spanish, or Southwestern feel, clay is an ideal roofing material. This option is usually pricey, however. It's also heavy, which means your roof may need to be reinforced before it's able to support clay tiles.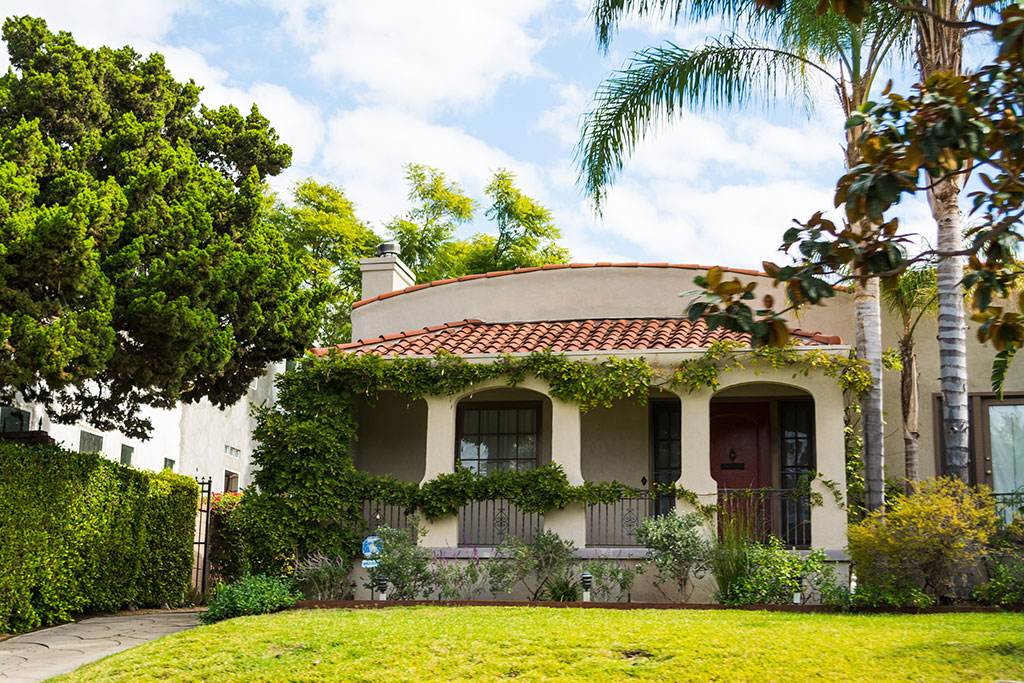 Metal roofing is lightweight and easier to install. It's also a cool and energy-efficient option. Metal is available in many colors and types, including aluminum, zinc, copper, and steel. This type of roofing may last 40 years or more and can be recycled at the end of its life.
Slate roofing is heavy and usually rather expensive. It does offer durability, however. Slate can be recycled and it's also fire-resistant. It's available in a range of natural earth tones, and it can last as long as a century. This makes it worry-free for the next generation.
Wood shake has a rustic and natural appearance that's ideal for cabins and seaside cottages. Usually hand-cut from pine, cedar, or redwood, wood shake roofing is treated with a fire-resistant coating to make it safer. Wood shake roofing usually has a shelf-life of around 20-25 years.
What Does It Cost to Replace a Roof in Los Angeles?
According to Manta, the average cost of a roof replacement in Los Angeles in 2022 runs just around $7,500. However, as a homeowner who's considering this home renovation project, you should never assume that this number is written in stone. Your roof replacement could come in less or more, depending upon several factors:
Which type of replacement is needed
The materials you choose for your new roof
The costs of labor
The time of year you schedule your home renovation project
The costs of permits and inspections
Oasis Builders, Inc, is happy to partner with you to develop an estimate of what your new roof may cost. We'll walk you through the process of choosing a material, a manufacturer, and a color that complements your home's exterior, too. Call Oasis Builders when you're ready to replace your aging roof with a top-quality alternative you're sure to love!