Braddock Dr,
Culver City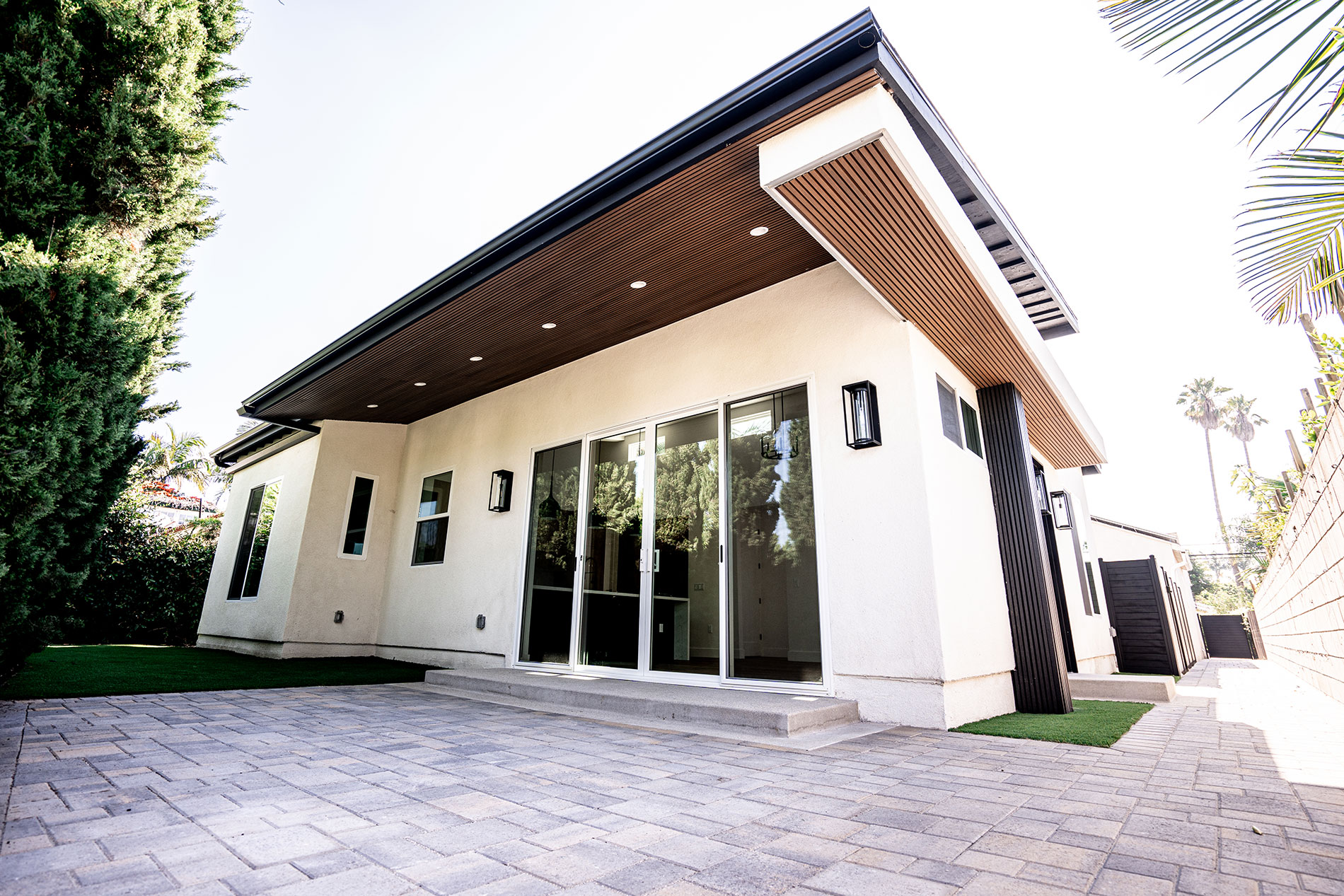 / Introduction
About
the project
We are excited to present our recently completed ADU construction project in Culver City. Our focus was on designing and building a 1,000 square-foot ADU featuring three bedrooms and two bathrooms. Key project highlights include spacious high ceilings, elegant wood and stone finishes, and ample natural light.
Embarking on an ADU construction project in Culver City offers homeowners a multitude of benefits. Not only does it provide an excellent opportunity for increased rental income through the addition of a separate living space, but it also enhances property value and marketability. With the potential for multi-generational living arrangements or a dedicated space for guests, an ADU can significantly expand living options without compromising privacy. Additionally, the flexibility of usage, whether as a home office, studio, or rental unit, ensures a versatile and cost-effective solution for homeowners seeking to maximize their property's potential in Culver City's thriving real estate market.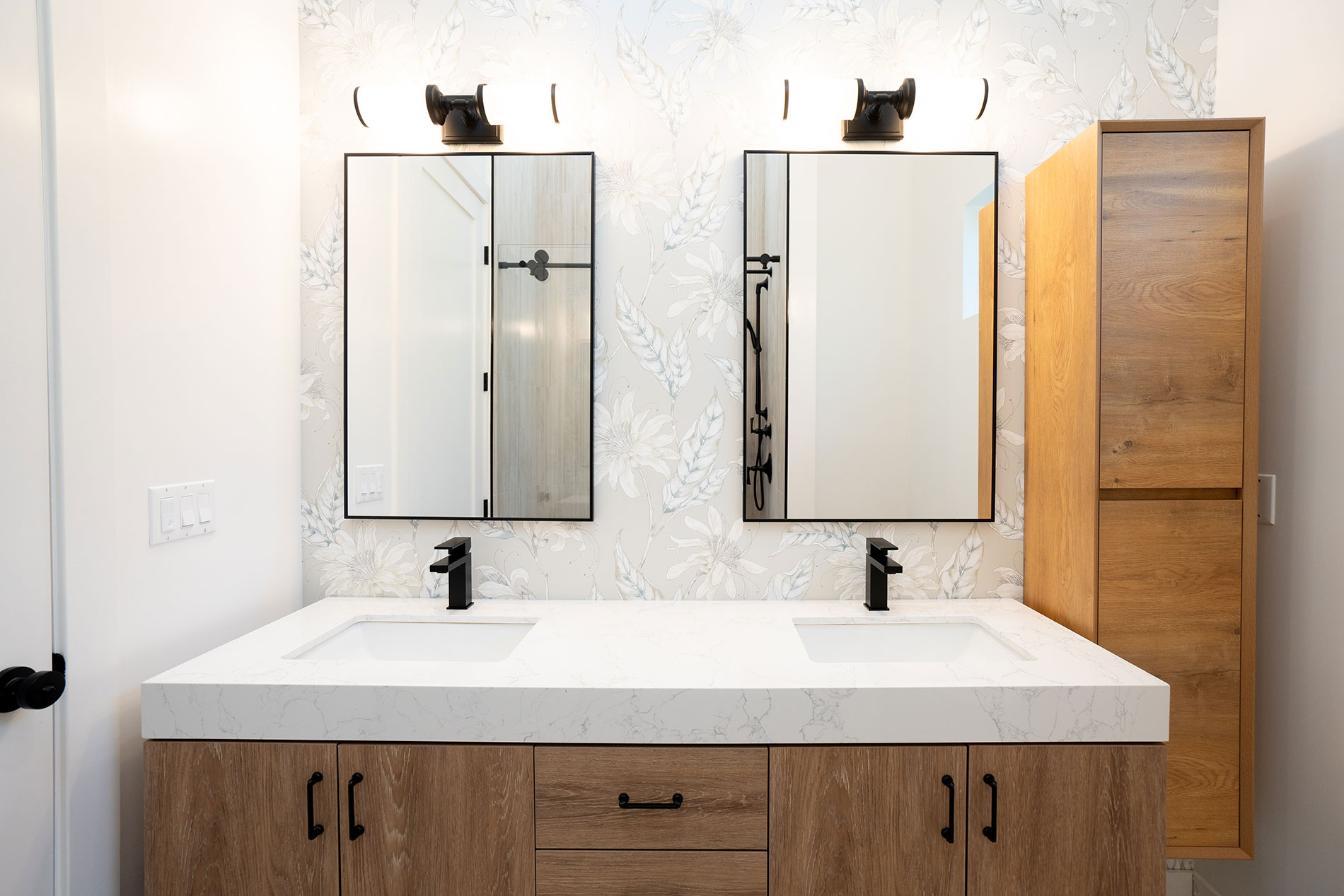 / Starting Point
our process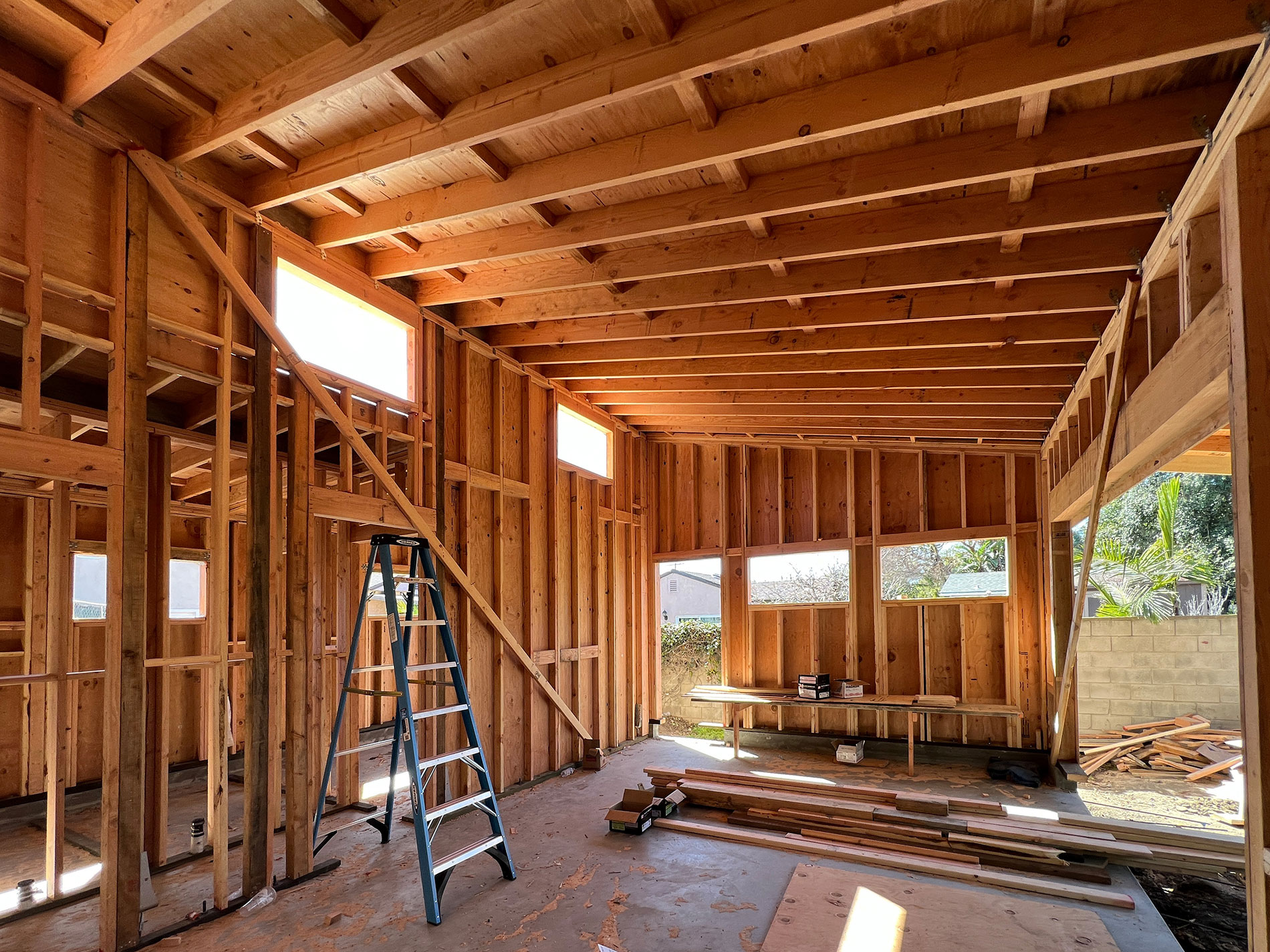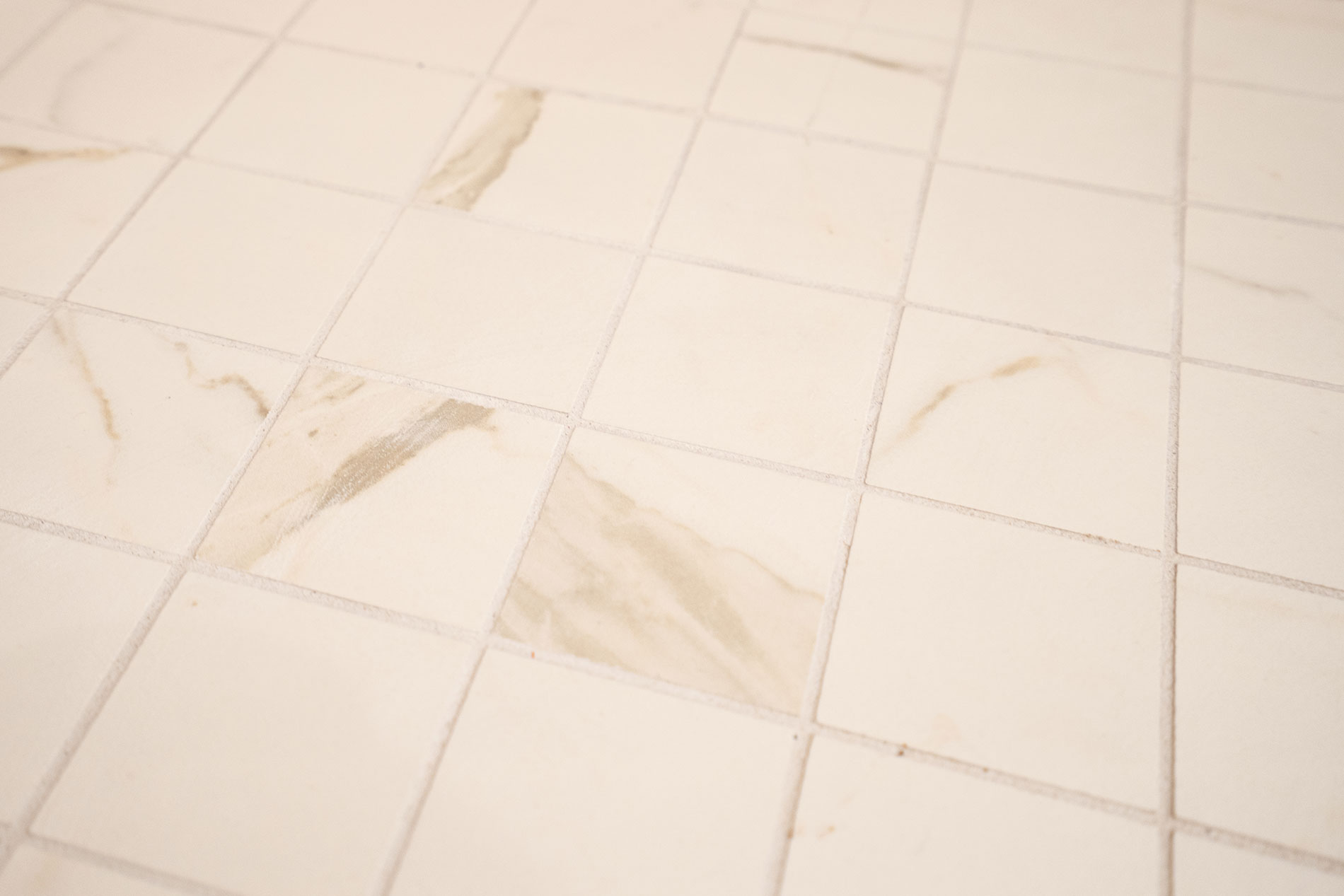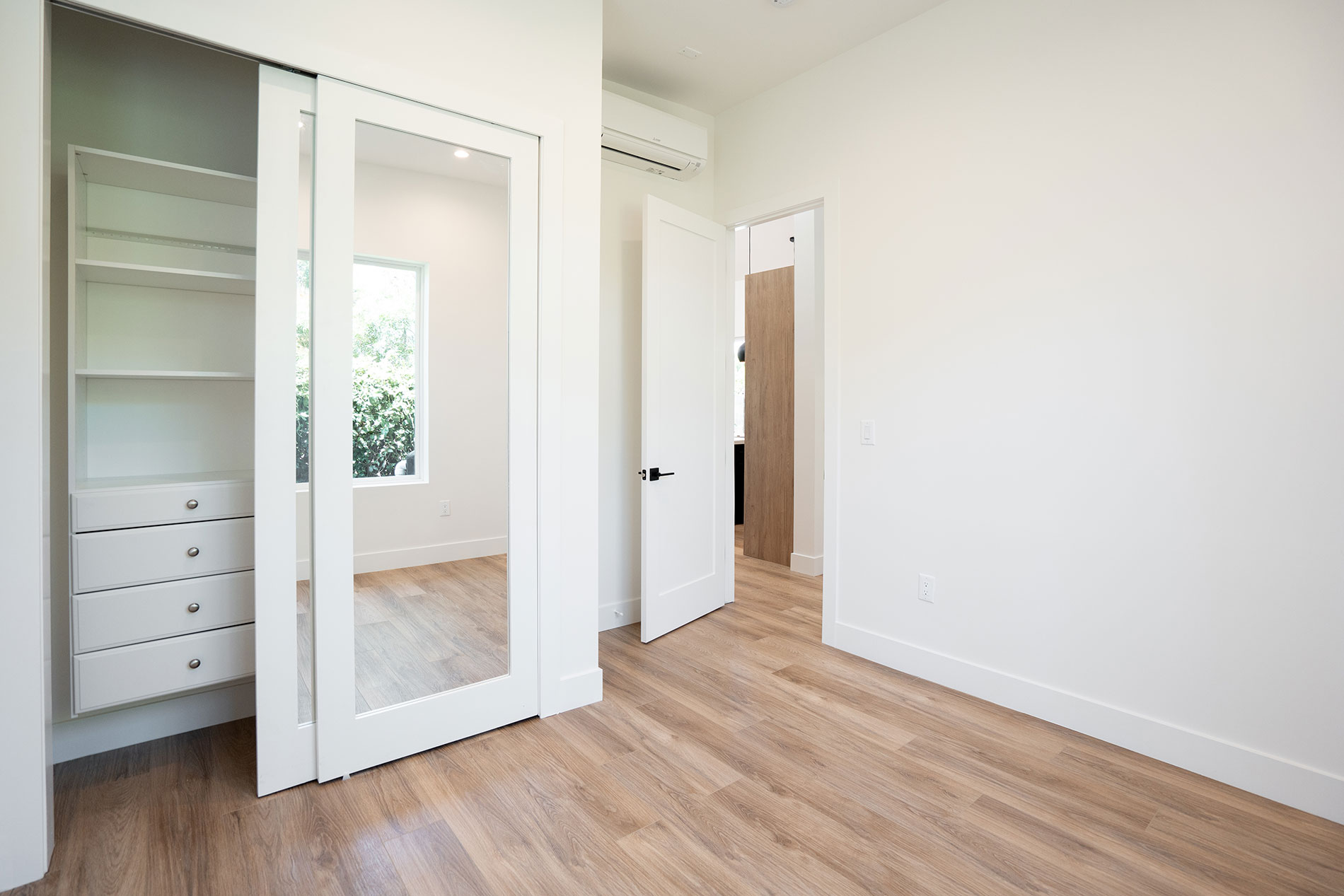 / Highlights
work
process
We opted for MSI's Calacatta Miraggio Duo, known for its elegant and contemporary appeal, to grace the kitchen countertops, island, and backsplash. Complementing this, the inclusion of sleek, European-style cabinets from Modern Cabinets offers both style and practicality, enhancing the overall visual appeal while optimizing storage solutions. Taking advantage of the generous ceiling height, we integrated the design seamlessly, while the incorporation of stunning wood and stone finishes adds a touch of warmth and texture to the kitchen area.
In extending our design philosophy to the hallway and master bathroom, we maintained a commitment to sophistication and functionality. The selection of the Bahia Bath Vanity in Oak for the master bathroom adds a touch of natural warmth and elegance, perfectly complementing the overall aesthetic. For the flooring, we chose the Michelangelo Calacatta Porcelain Tile, known for its durability. In the master bathroom, the shower walls are adorned with the Kenridge Ribbon Maple Porcelain Wood Look Tile, striking a balance between modern design and natural aesthetics. To enhance the ambiance and functionality, we incorporated LED mirrors and sleek black fixtures.
In the construction of the two bedrooms within the ADU, our focus was on creating comfortable and inviting spaces while maximizing the available square footage. The bedrooms were crafted to provide a peaceful retreat, with attention to detail evident in the selection of soothing color palettes and durable, yet visually appealing, hardwood floor. The result is two inviting bedrooms that offer both relaxation and practicality within the ADU's living space.
/ Final Results
After
Remodeling