Bathroom remodel is the process of tearing down an old bathroom and upgrading it with new elements to increase function, design, or value. From enhancing a bathroom for the utmost in luxury to making it more accessible to people with disabilities, we have experience in all types of bathroom makeovers.
Turn Your Vision Into Reality
At Oasis Builders, we're devoted to creating beautiful, well-designed bathrooms for all customers, whether their plans for a remodeling project are big or small. We stay on top of the latest design trends and materials to deliver the best available options. Not only will you be happy with the result aesthetically after we finish, but you will also be pleased with how renovation enhances the functionality and heightens the value of your home.
To learn more about our approach to bathroom remodeling or to make an appointment for a consultation in Los Angeles and surrounding areas, reach out to us to get your project started today. We're the bathroom contractors with experience you can trust!
Bathroom Remodel Pictures
Introduction to Oasis Builders' Process of Bathroom Remodel
We take pride in our many years of experience in remodeling bathrooms.
Our experience with construction is what sets us apart from competing bathroom contractors in Los Angeles.
Our team has developed a systematic approach to bathroom makeovers: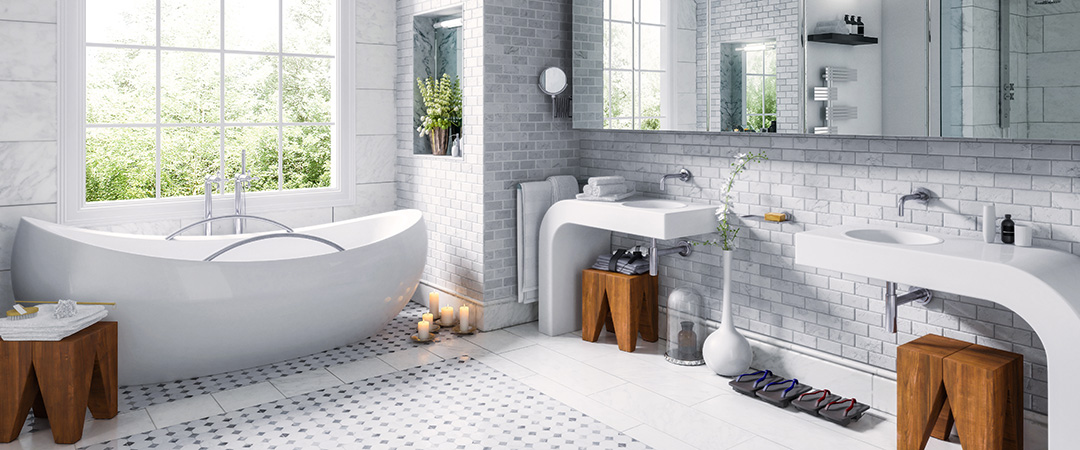 Our team meet with you to better understand what you want in your space. We brainstorm ideas with you to come up with the perfect design, pick the most suitable materials, and more. Our team will frame the necessary shape of the space according to the design you approved for your bathroom remodel. Framing allows us to start shaping the space and structure but also enables you to envision what the bathroom remodel will look like when finished.
2. Permits and Demolition
3. Plumbing and Electrical
5. Drywall Patching and Repair
6. Hot Mop the Shower Pan
7. Lath and Chicken Wire in Preparation for Cement
8. Cement in Preparation for Tile Installation
9. Tile Installation on the Walls and Floor
10. Prime and Paint to Show Your Sense of Style
11. Connecting Fixtures to Put It All Together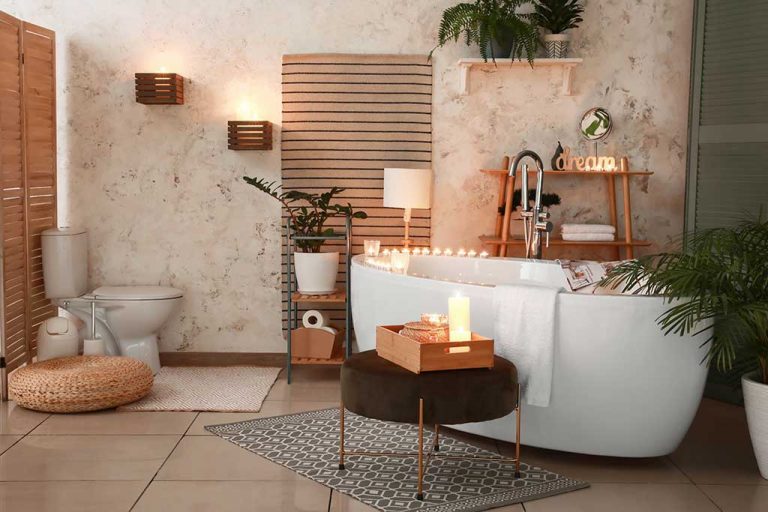 How to Hire a Contractor for Bathroom Remodel A bathroom remodeling can completely change the functionality of the room, improving both the experience for residents and the resale value of the property in one fell swoop. Before you choose a bathroom contractor in Los Angeles though,…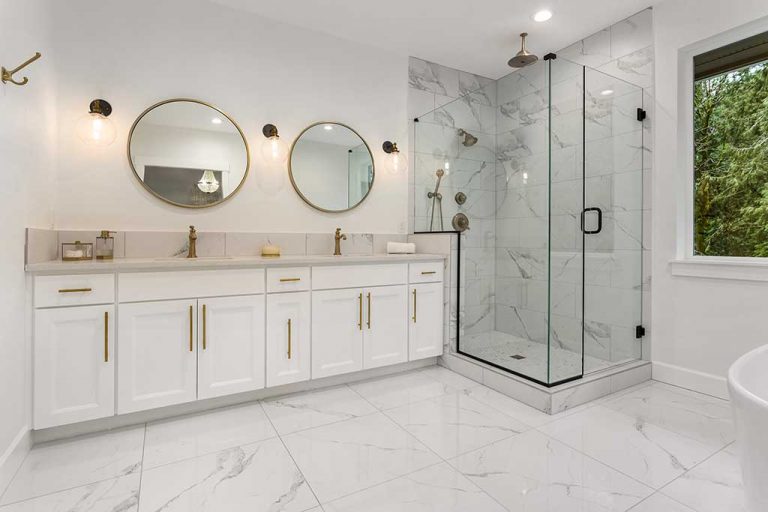 A Look at the Latest Tile Floor Options for Bathrooms When it comes to floor tiles bathroom spaces are some of the most fitting for this floor covering option. These often-smaller spaces require a certain level of resiliency and function,…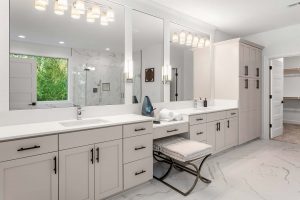 Bathroom lights are more than just a design choice. Above all, they're meant to protect you and your loved ones from accidents. Spilled water, sharp razors, and slippery surfaces can all make for hazardous conditions. That being said, there's no…