Bathroom remodel is the process of tearing down an old bathroom and upgrading it with new elements to increase function, design, or value. From enhancing a bathroom for the utmost in luxury to making it more accessible to people with disabilities, we have experience in all types of bathroom remodels.
Turn Your Vision for Your New Bathroom Into Reality
At Oasis Builders, we're devoted to creating beautiful, well-designed bathrooms for all customers, whether their plans for a bathroom remodel project are big or small. We stay on top of the latest bathroom remodel design trends and materials to deliver the best available options. Not only will you be happy with the bathroom makeover aesthetically after we finish, but you will also be pleased with how the bathroom upgrade enhances the functionality and heightens the value of your home.
To learn more about our approach to bathroom remodel or to make an appointment for a consultation in Los Angeles and surrounding areas, reach out to us to get your project started today. We're the bathroom contractors with experience you can trust!
Bathroom Remodel Pictures
Introduction to Oasis Builders' Process of Bathroom Remodel
We take pride in our many years of experience in remodeling bathrooms. And, our experience with bathroom renovation and home construction is what sets us apart from competing bathroom contractors in Los Angeles.
Our team has developed a systematic approach to a bathroom remodel:
Design & Framing

Our bathroom remodel contractors meet with you to better understand what you want in your space. We brainstorm ideas with you to come up with the perfect design, pick the most suitable materials, and more. Our team will frame the necessary shape of the space according to the design you approved for your bathroom remodel. Framing allows us to start shaping the space and structure but also enables you to envision what the bathroom remodel will look like when finished.
Permits and Demolition

Once the design for your bathroom remodel is finalized, we pull necessary permits from the local department of building and safety so the bathroom remodeling project is authorized. Later, inspectors will verify that the work we do meets the necessary standards and all building code requirements. Out with the old before we can bring in the new for your bathroom remodel! Demolition involves bathroom remodel contractors removing old bathroom fixtures to prepare for the bathroom remodel project. Old showers, bathtubs, vanities, etcetera are eradicated to make way for your new implements. Flooring is also removed at this point to provide a blank slate from the ground up.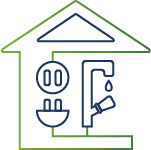 Plumbing and Electrical

At this stage of the bathroom remodel, we run pipes for supplying and draining water through holes in the framework and connect these pipes. Fixtures such as sinks and shower heads will be installed later. With new lighting, ventilation, and other necessities in your bathroom makeover plan, we do some electrical reconfiguration to coincide with your plans. Each new outlet, light fixture, or otherwise will be addressed as we install the rough electrical aspects of the bathroom remodel. 
Insulation

Once the rough plumbing and electrical work have passed inspection, our bathroom remodel team tend to the insulation in the walls. Keep in mind that proper insulation is important for maintaining a comfortable space that is as efficient as possible.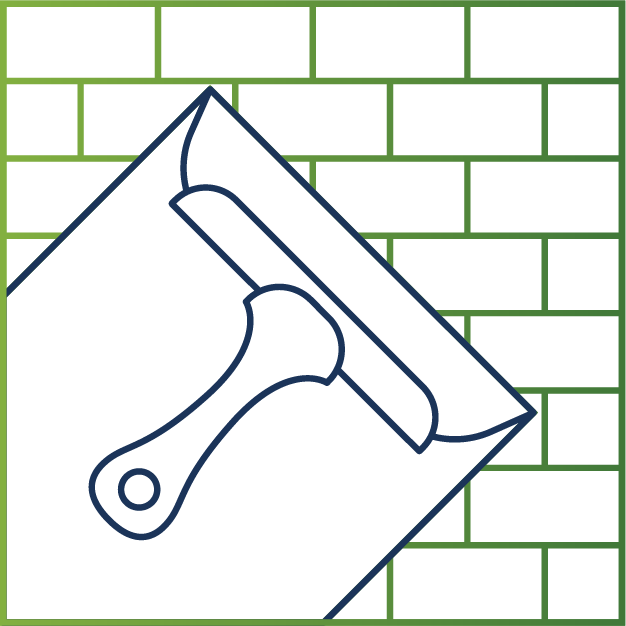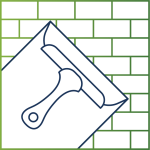 Drywall Patching and Repair

Preparing the space for painting is a huge component in almost all bathroom remodels. Drywall work may include patching damaged points, adding moisture-protecting solutions to deter water, and planing the drywall to prep for painting.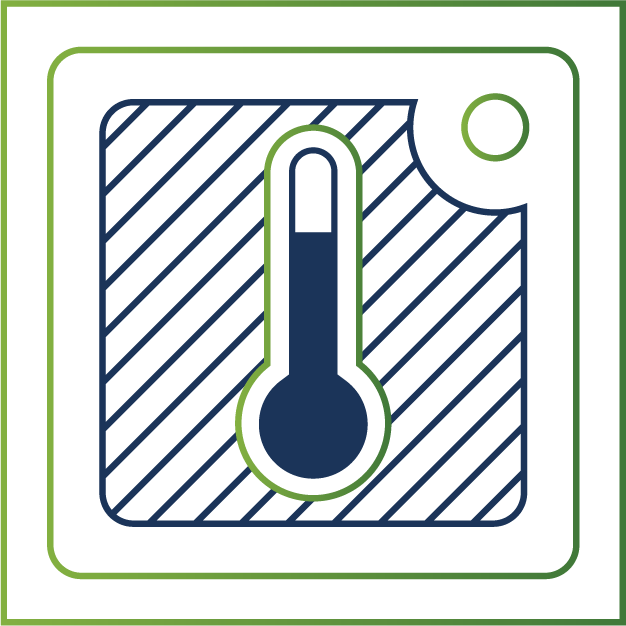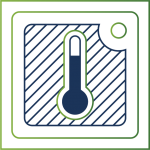 Hot Mop the Shower Pan

Hot mopping with tar creates a waterproof barrier between the shower floor and the subfloor in your bathroom remodel. Our bathroom remodel team will apply several layers of hot tar to the shower pan to ensure you get a water-resilient platform for your shower.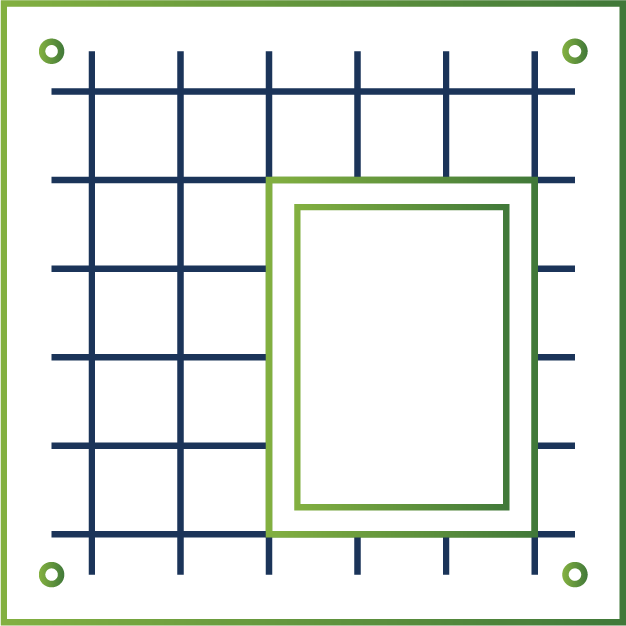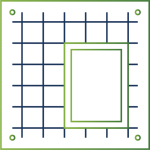 Lath and Chicken Wire in Preparation for Cement

Felt paper and wire mesh are used to add structural support for areas where tile will eventually go. As an adage, this extra step ensures you have a water-resilient space.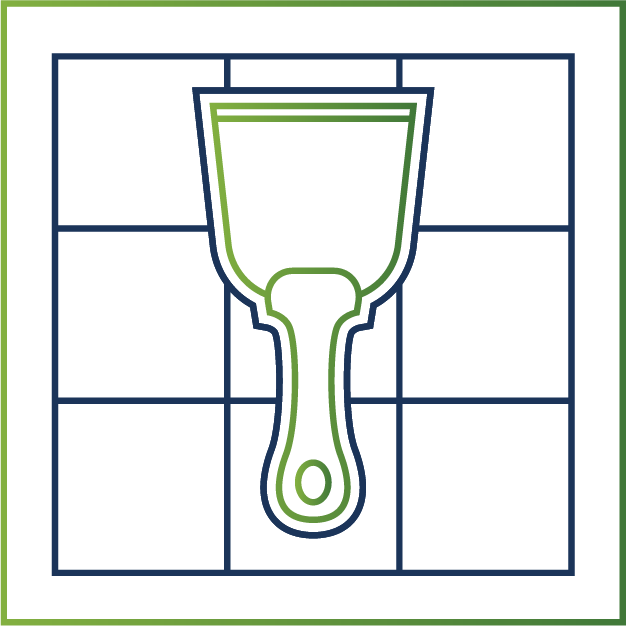 Cement in preparation of tile installations

"Hardie Backers," or floating cement will be loaded onto the surfaces where tile will eventually be installed, whether that is the floors or walls. The cement must go through a curing process before we will be ready for tile installation.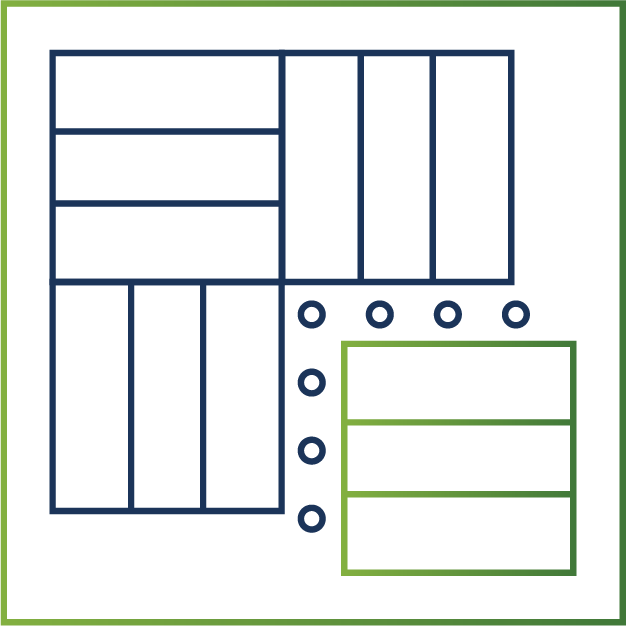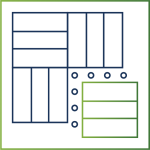 Tile Installation on the Walls and Floor

From the walls to the floor and shower pan, we finish all tile work before proceeding to the next phase of the project. The tiling process can also include grout and caulking installation to give a completed finish. 
Prime and Paint to Show Your Sense of Style

Your bathroom is now ready for all those final finishes to make the look complete. We handle any priming and painting on walls and trim, and make the necessary adjustments as we close in n the end of the renovation.  
Connecting Fixtures to Put it All Together

The sink, vanity, toilet, bathtub, and other implements that make the space complete must be hooked up when the paint has dried. At last, we turn on the lights and see the completed bathroom in all of its glory, running the fan and seeing water pouring from faucets.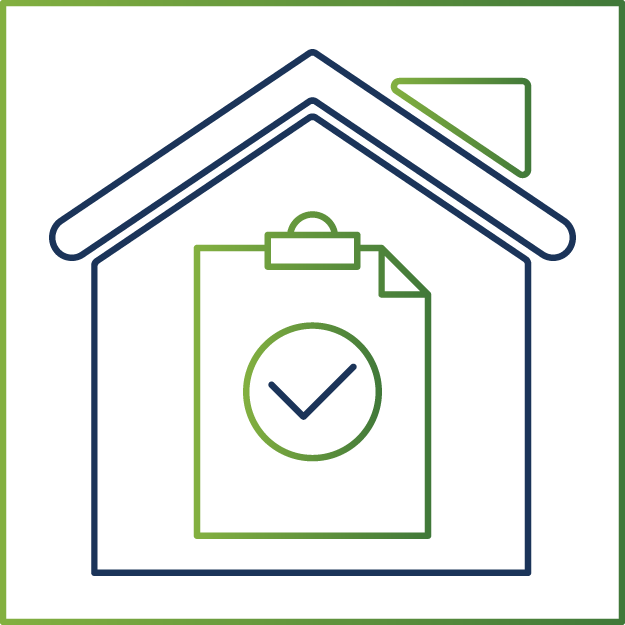 Final Inspection of the Finished Bathroom

When all the bathroom remodel work is done, the building inspector does a final inspection, verifying that all the bathroom remodeling work is safe, functional, and up to the local building standards. No two bathroom renovation projects are identical, but in our experience, the general duration for a standard bathroom remodel project is between 4-6 weeks. Contact us to discuss the specifics of your Los Angeles bathroom remodel, and we can provide a general timeline.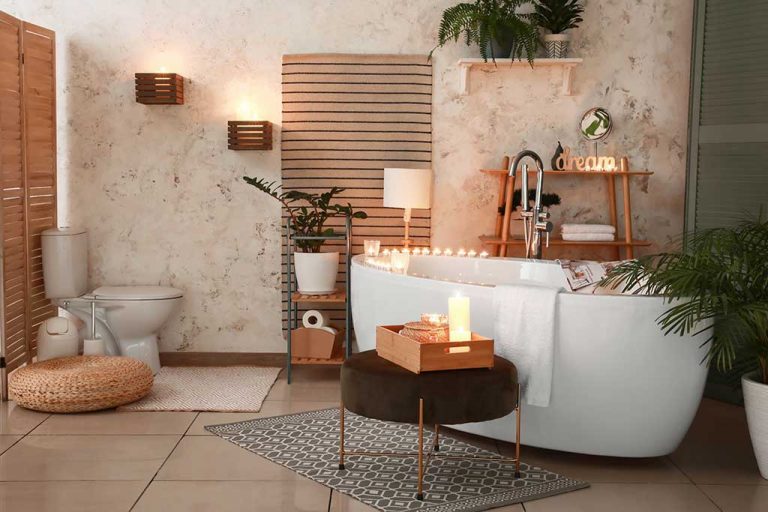 How to Hire a Contractor for Bathroom Remodel If you've finally decided to remodel your home's bathroom into the bathroom of your dreams, hiring the right bathroom contractor to work on your project is by far the most important decision…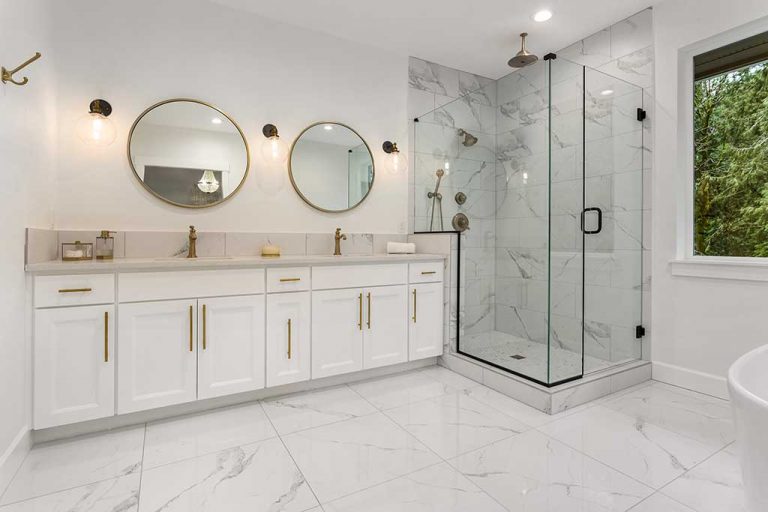 A Look at the Latest Tile Floor Options for Bathrooms When it comes to floor tiles bathroom spaces are some of the most fitting for this floor covering option. These often-smaller spaces require a certain level of resiliency and function,…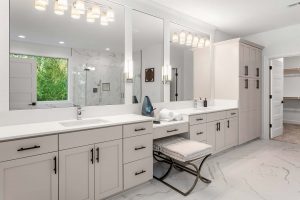 Bathroom Lighting: What's Best for Your Bathroom Remodel? Remodeling your bathroom means that there are a number of important decisions you will need to make regarding the materials you choose, the appliances you have installed, and more. One oft-overlooked decision…