A Look at the Latest Tile Floor Options for Bathrooms
May 24, 2021
3 min read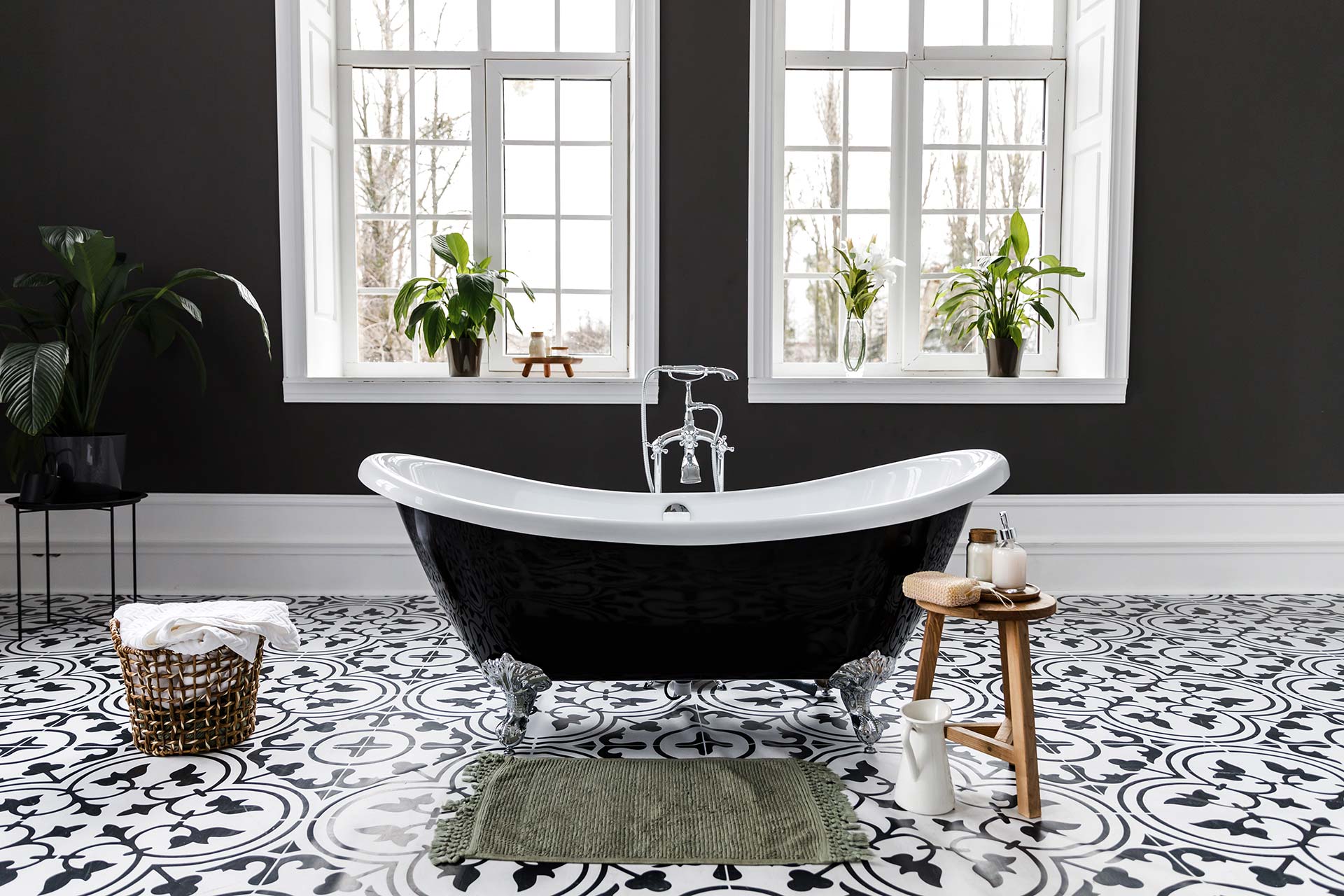 When it comes to floor tiles bathroom spaces are some of the most fitting for this floor covering option. These often-smaller spaces require a certain level of resiliency and function, but the style of tile flooring you choose for the bathroom in your Los Angeles home can really set the stage for a designer finish. As you work with a home remodeling contractor to pick the best tile flooring for your bathroom, be sure to consider all of your options.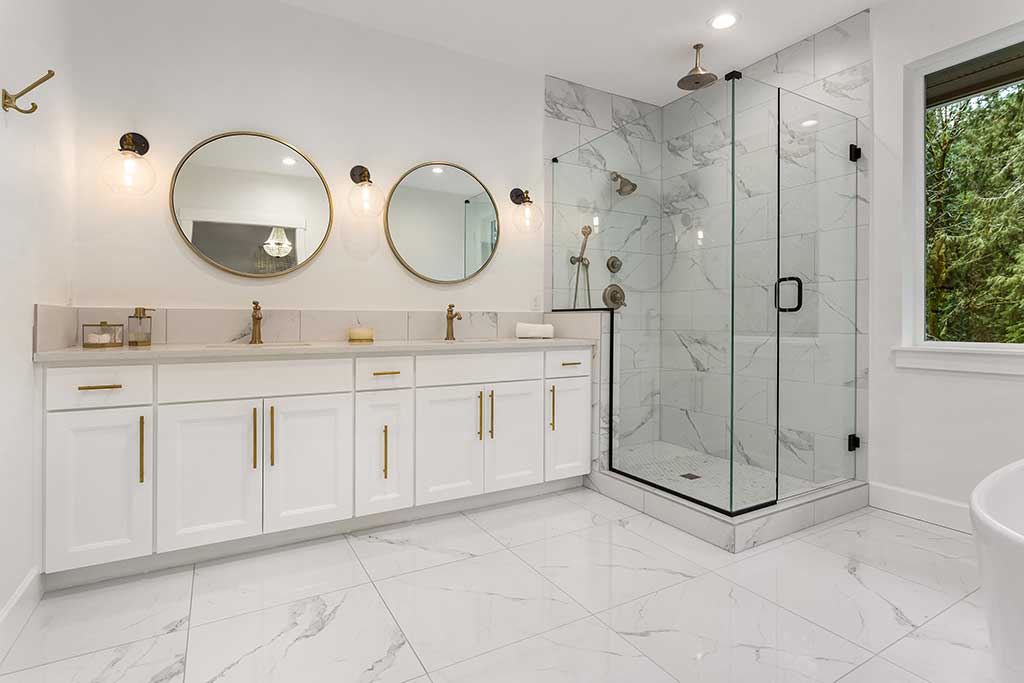 Floor Tiles Ideas for Bathrooms
1. Ceramic Floor Tiles
Hands-down ceramic floor tiles bathroom ideas are the most popular in Los Angeles. Ceramic tile is incredibly resilient, stands up well to moisture, and offers a plethora of design options. From resemblances to natural stone to finishes perfectly smooth and highly modern, ceramic tile gives you just about any appeal you could imagine.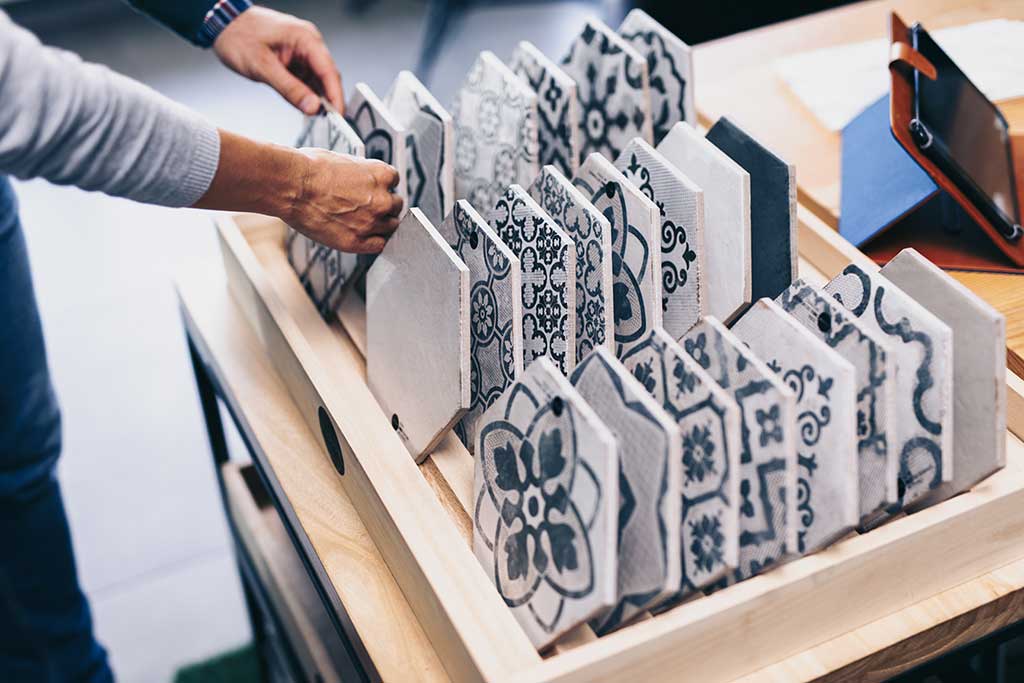 2. Natural Stone Floor Tiles
Natural stone floor tiles have been quietly making their way into the mainstream due to more options and lower pricing than available in the past. While granite and marble have always been available, more modern natural stone tile flooring options abound. From limestone planks to slate cuts with natural edges, these tiles can deliver a stunning finish in an upscale space.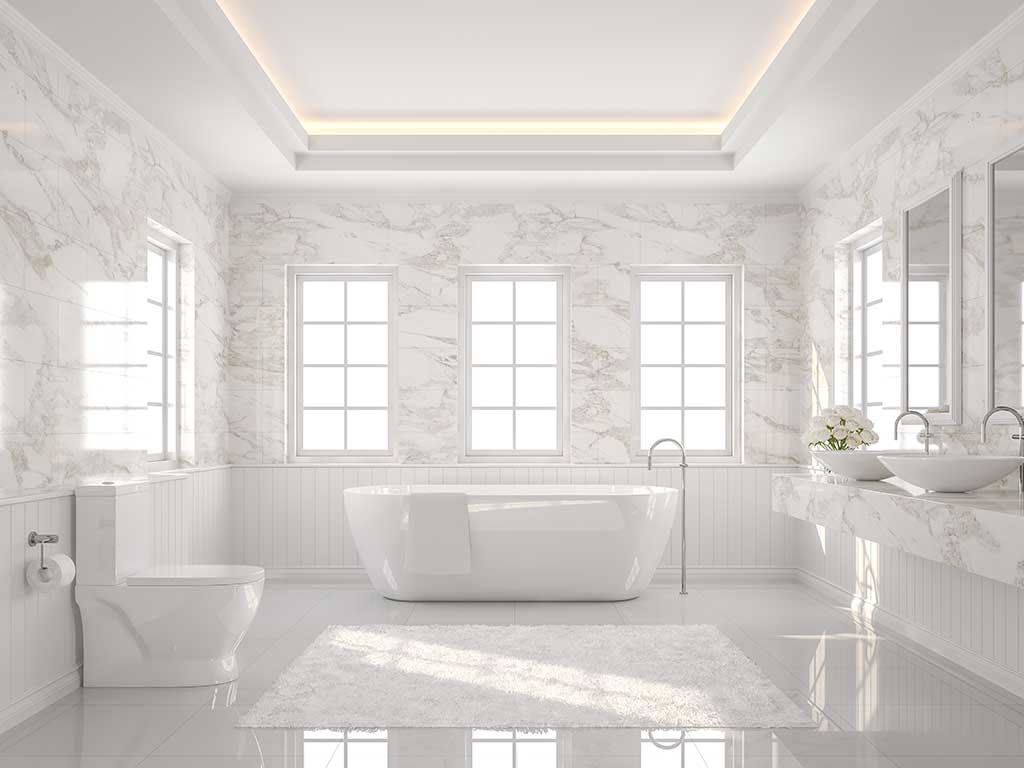 3. Luxury Vinyl Planks
For those homeowners that prefer bathroom flooring that offers a somewhat softer underfoot feel, vinyl always delivers. Vinyl flooring tiles of the past may not have held the most upstanding reputation, but modern-day luxury vinyl plank floor tiles are just as resilient as something like ceramic. Best of all, these tiles can give you a range of visual finishes, including what looks like wood flooring without the porosity but with all that flattering traditional appeal.
4. Small Porcelain Flooring
Porcelain floor tiles bathroom designs reach back decades with many older homes in Los Angeles still offering this floor covering. These smile tiles come in a litany of shapes, from standard octagonal and tiny squares to strips. The intricacy of these smaller styles really pairs well with a luxurious bathroom layout with larger, more natural elements, but works well in just about any other design.
5. Glass Bathroom Floor Tiles
Glass floor tiles are a combination of resilience and aesthetics. Most often, you'll find glass floor tiles bathroom styles as mosaics, offering intricate colors and tile work that really brings out a unique finish. However, there has been a shift toward brick-shaped glass tile that yields this unrelenting contemporary feel.
Work with a Tile Flooring Professional in Los Angeles for the Best Outcome
When it comes to floor tiles bathroom makeovers should be entrusted to true professionals. To make sure you get the guidance you need for a fully pleasing end result, be sure to work with a tile flooring expert like Oasis Builders in Los Angeles. Reach out to us today to get a free price quote for your bathroom floor tiling project.