Meredith Court,
Canoga Park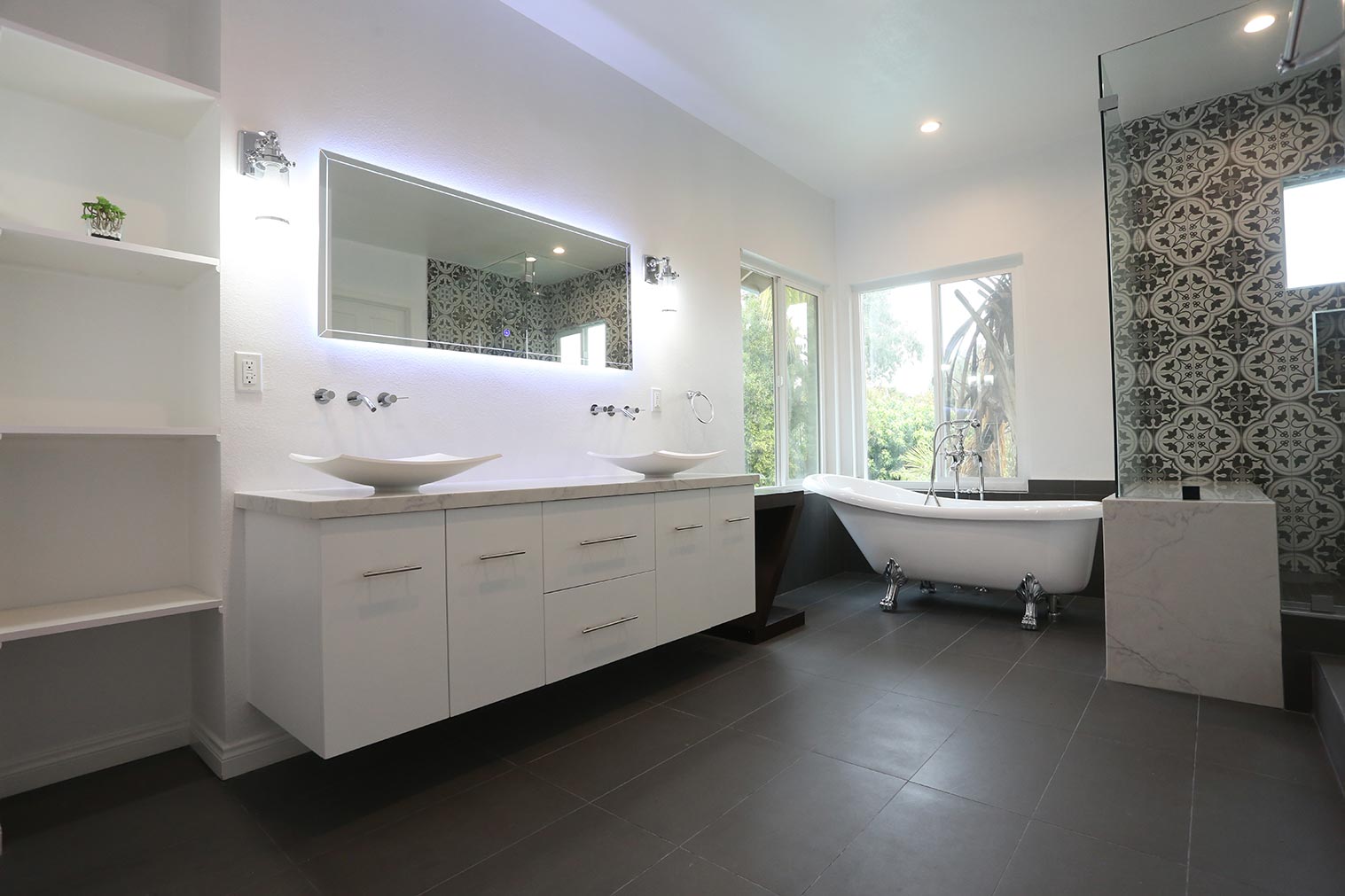 / Introduction
About
the project
This contemporary master bathroom got a major uptick in style-meets-form factor with numerous modern fixtures paired with vintage-inspired patterns. The stage was set with 12-inch by 24-inch dark gray porcelain style as the primary flooring, but adding the decorative shower wall tile from WOW truly brought this room to life. The intricate, black-and-white patterns of the tile breathed something entirely alluring into the well-lit room.
For that must-have contemporary feel, this bathroom got all the bells and whistles where fixtures were concerned: a floating vanity with vessel sinks, wall-mounted faucets, an LED-framed mirror, and, of course, frameless glass shower doors to retain the openness of the space. The vintage-inspired clawfoot tub tied everything together with its flashy stainless feet.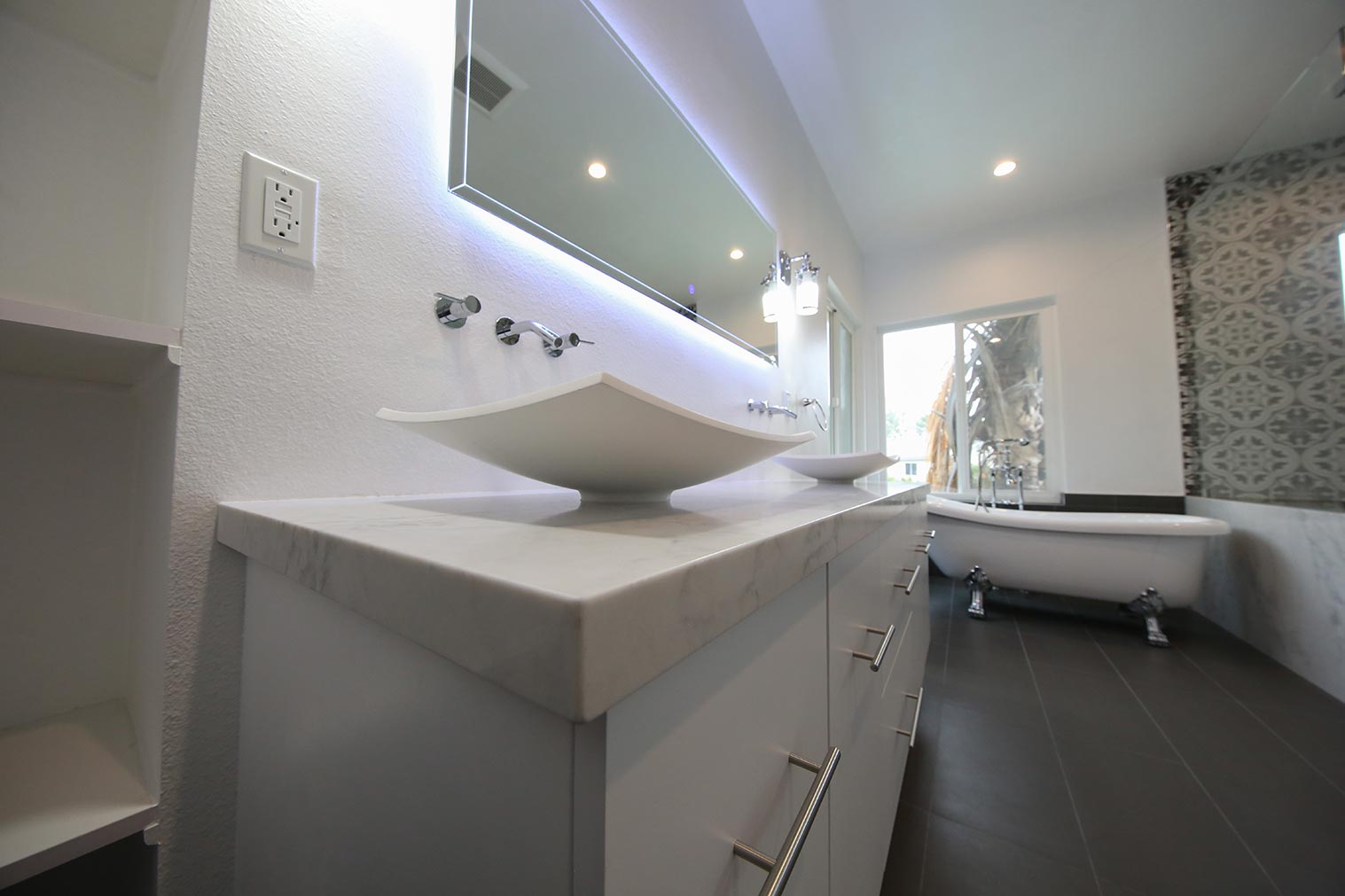 / Starting Point
Before
Remodeling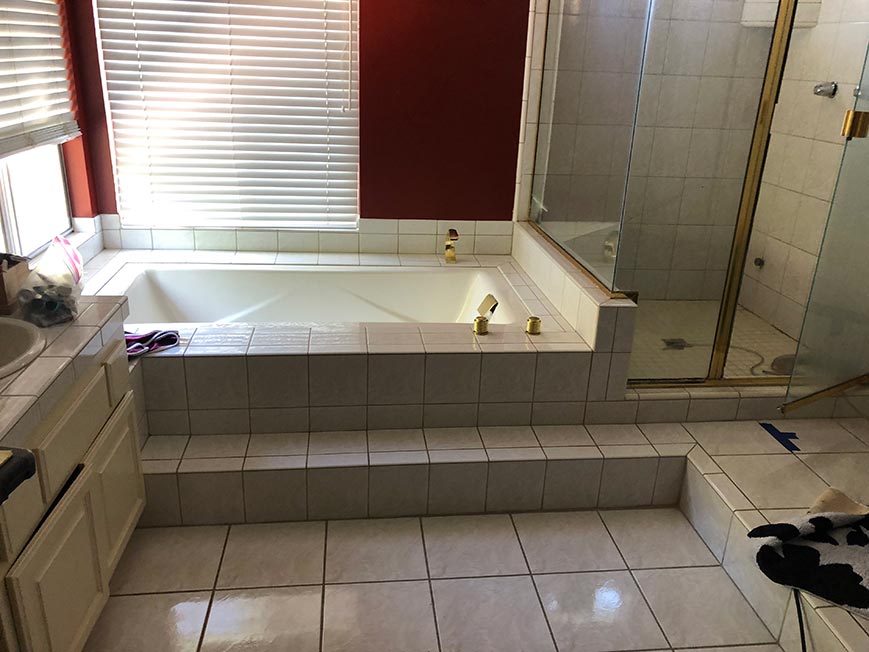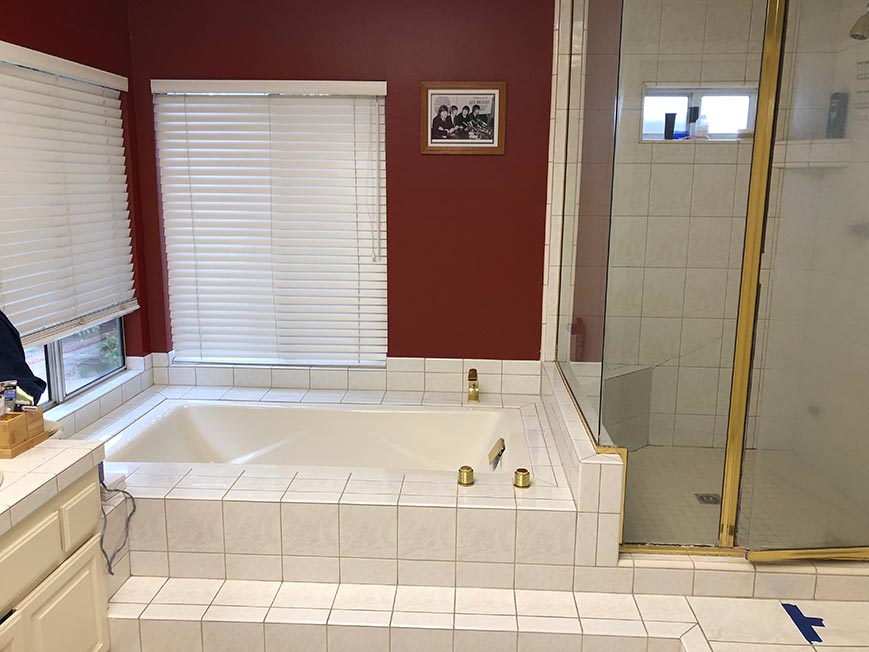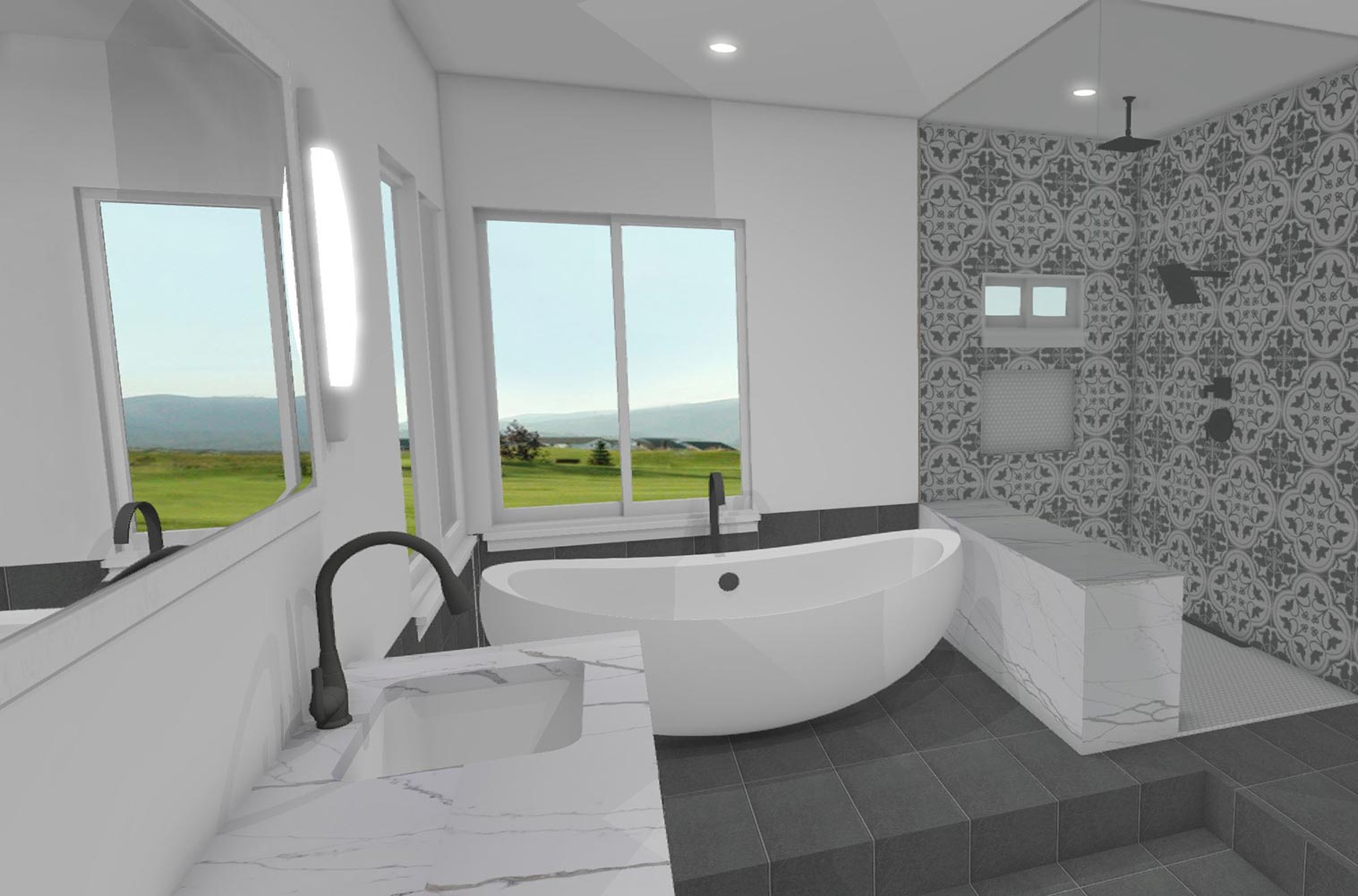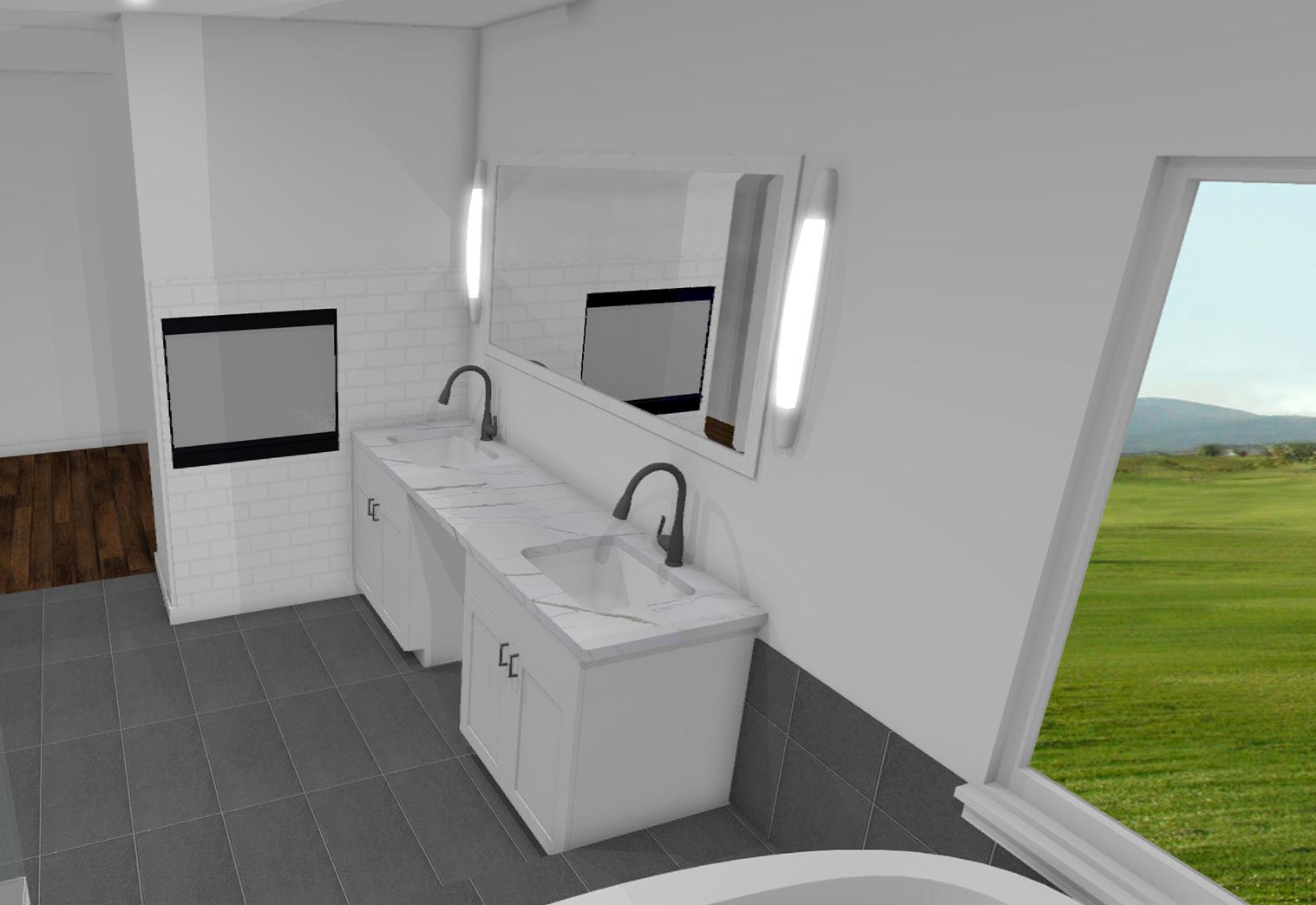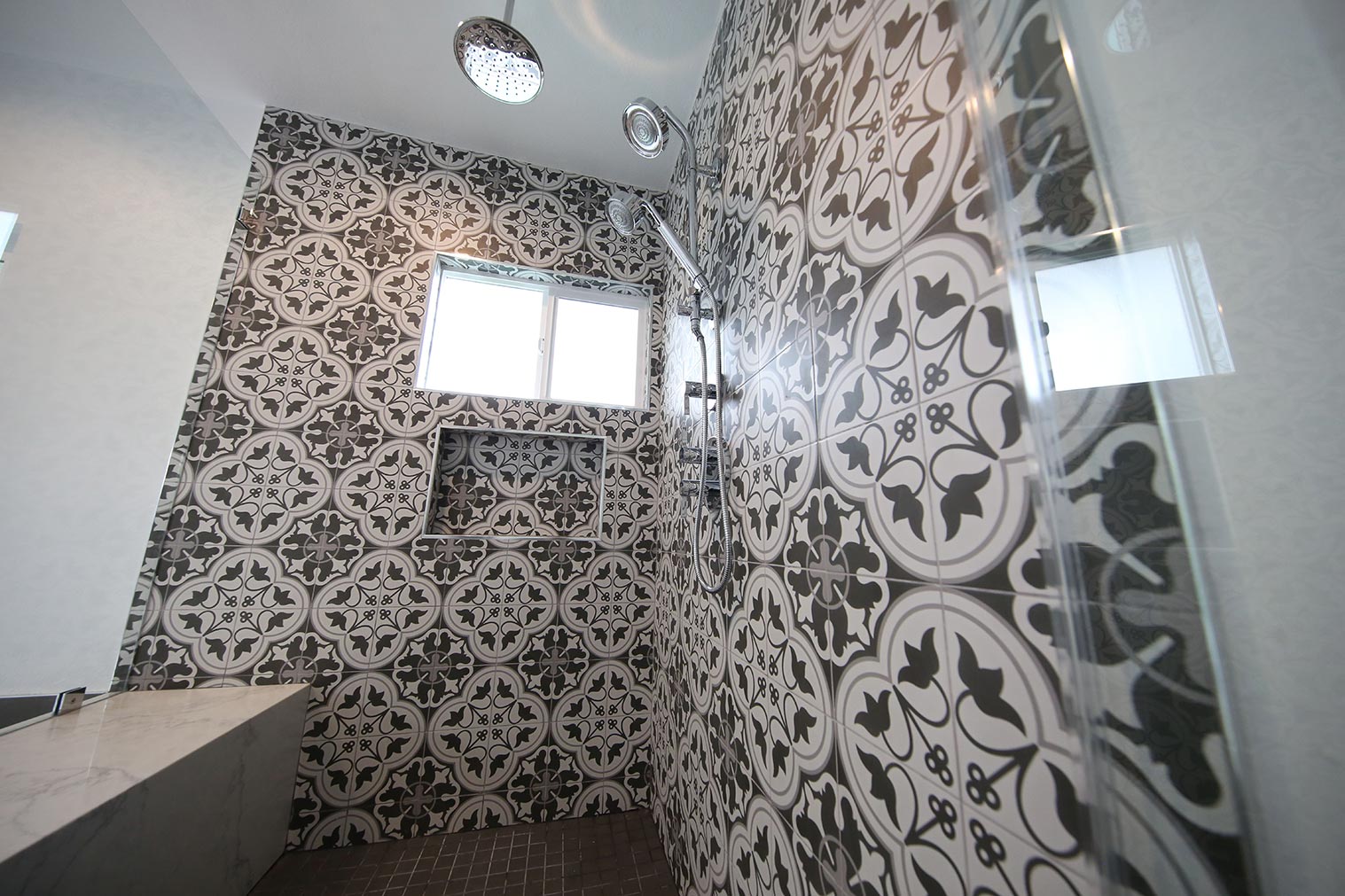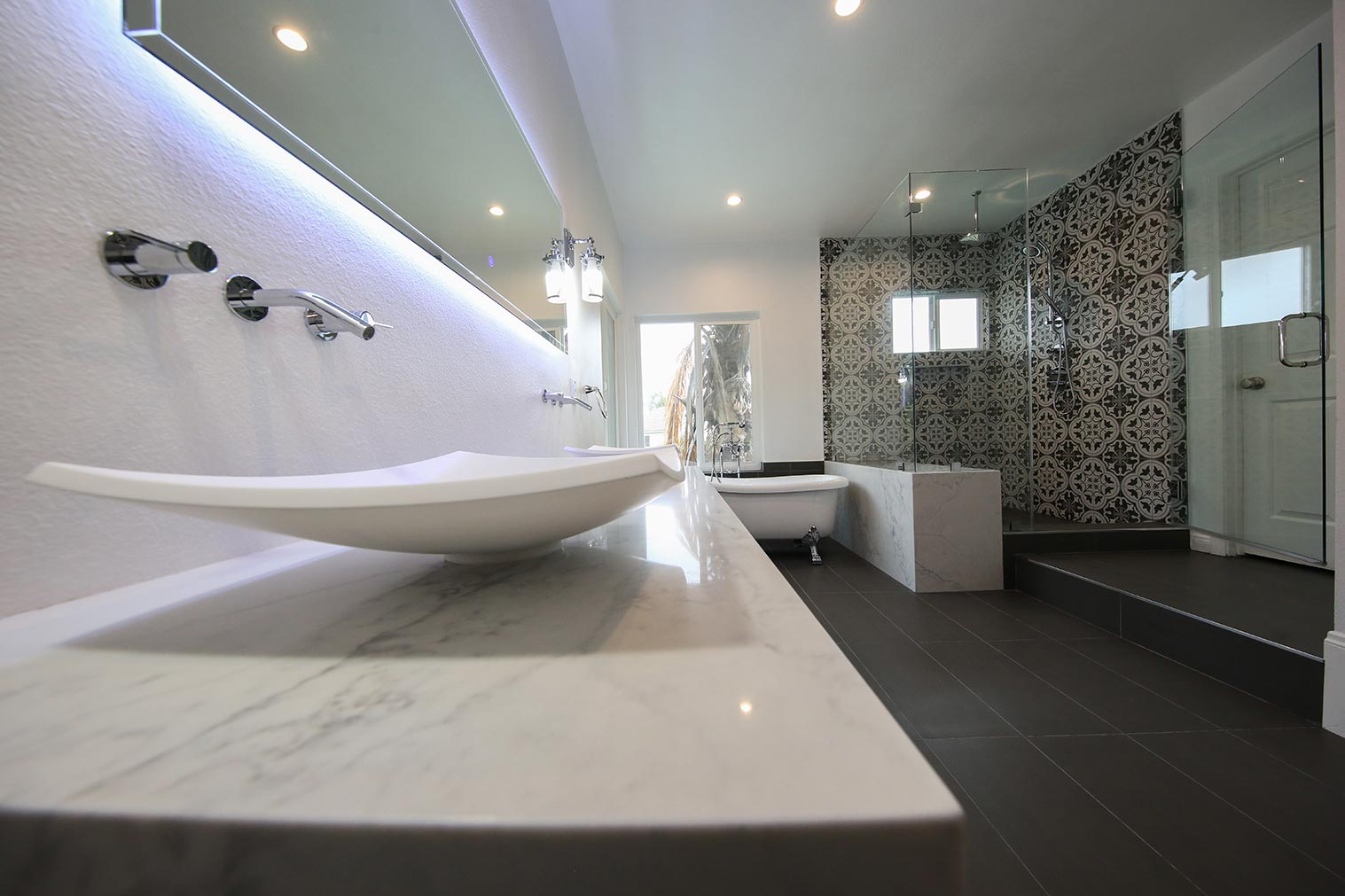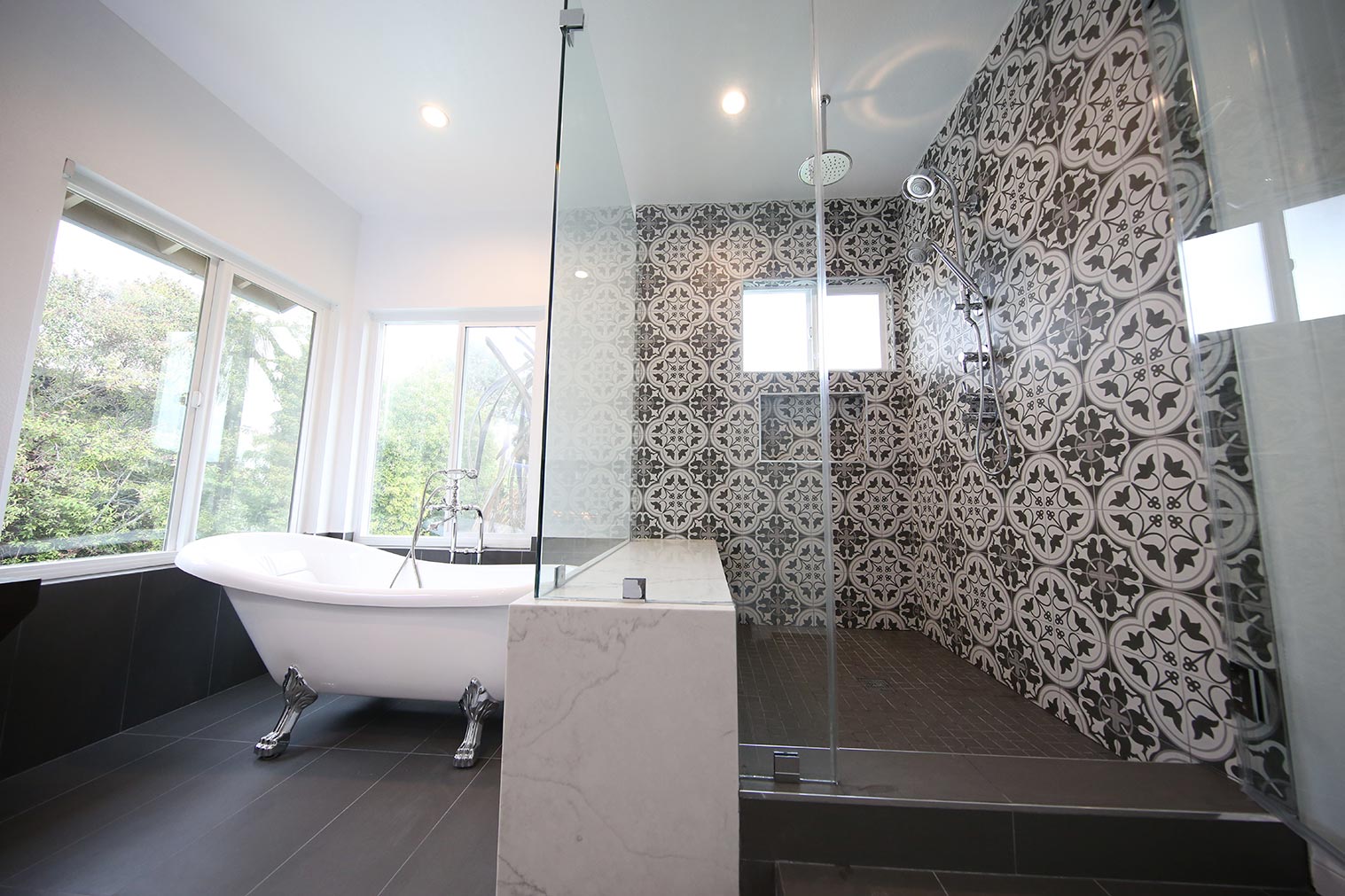 / Highlights
work
process
3D Design & Rendering
Creating a 3D design prior to starting a remodeling project is an essential step that allows the client to visualize the final product and make informed decisions. For this bathroom remodeling project, we used specialized 3D design software to create a virtual representation of the space.
Materials Used
The 12-inch by 24-inch dark gray porcelain floor tiles were chosen for their durability and contemporary look. The decorative shower wall tiles from WOW add a pop of visual interest to the space while also providing a water-resistant surface. To maintain the openness of the space, we installed frameless glass shower doors that offer both a modern and minimalist look.
The floating vanity with vessel sinks provides a streamlined design and maximizes storage space while the wall-mounted faucets add a touch of elegance. The LED-framed mirror adds both functional and aesthetic value to the space, providing ample lighting and a modern touch. Finally, the vintage-inspired clawfoot tub adds a unique and timeless element to the design, creating a perfect balance of modern and classic. Together, these design choices create a stunning and functional bathroom that meets the client's needs and exceeds their expectations.
/ Final Results
After
Remodeling