Manitoba Street,
Playa Del Rey
/ Introduction
About
the project
This beautiful home in Playa Del Ray was begging for a more fitting bathroom, so our team stepped in and brought the homeowner's vision to life. We started with new 12-inch by 24-inch gray porcelain tile on the floor to offer a muted platform for the all-new, lighter colored finishes in the space. We brought in a prefabricated double sink vanity with a shaker style white cabinet and a quartz countertop to add storage and function.
The final finishing touches: frameless glass shower door with a C-shaped door handle and two frameless mirrors with overhead sconces for added lighting. We also added a few inset wall shelves in the shower with mosaic tiles to add design flair and visual variation.
With the addition of a few finishing touches and just enough design variation, this unique bathroom had so much more to offer on every level. By the time we were finished, the whole room looked like the utmost of invitation and comfort.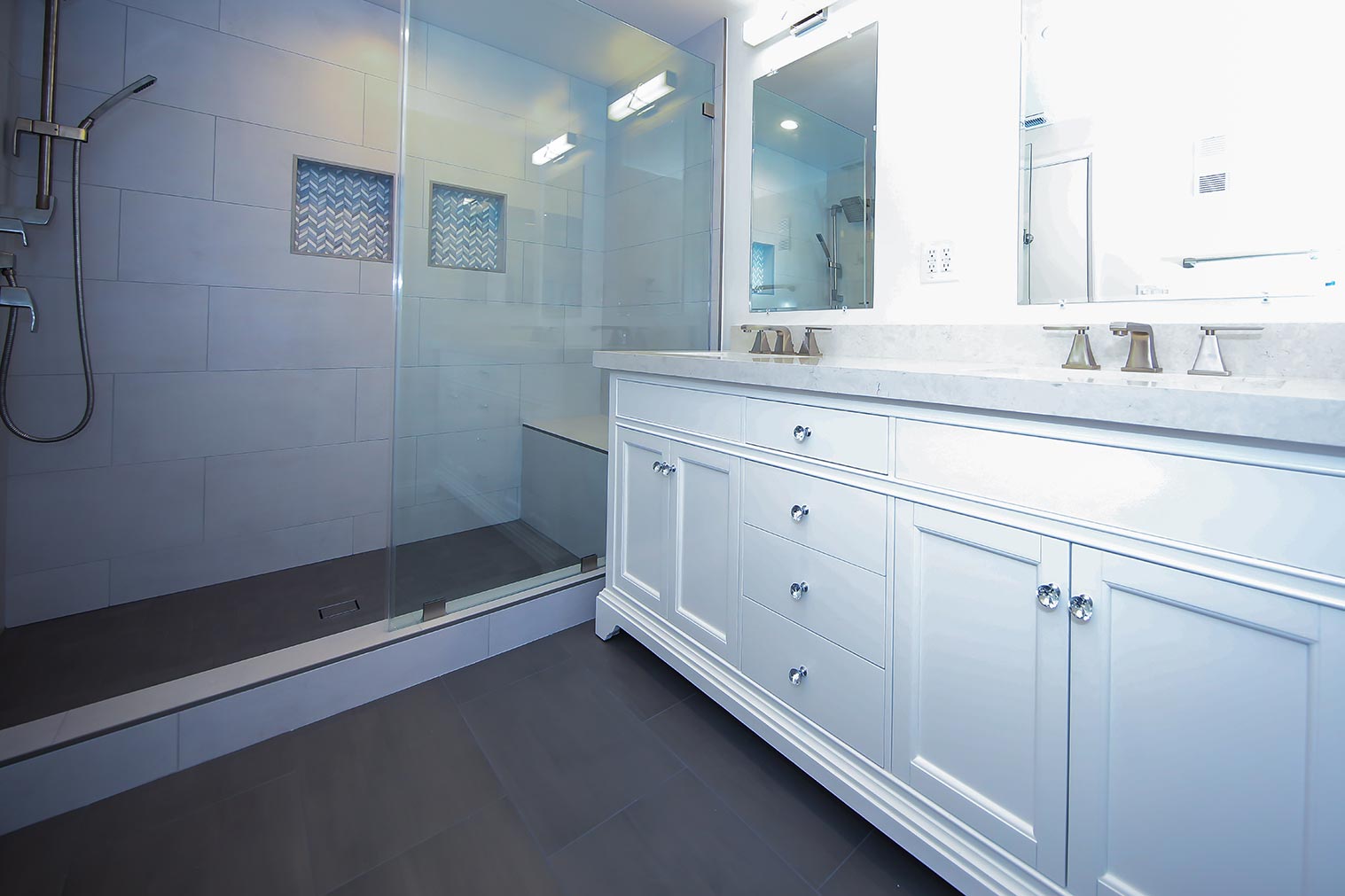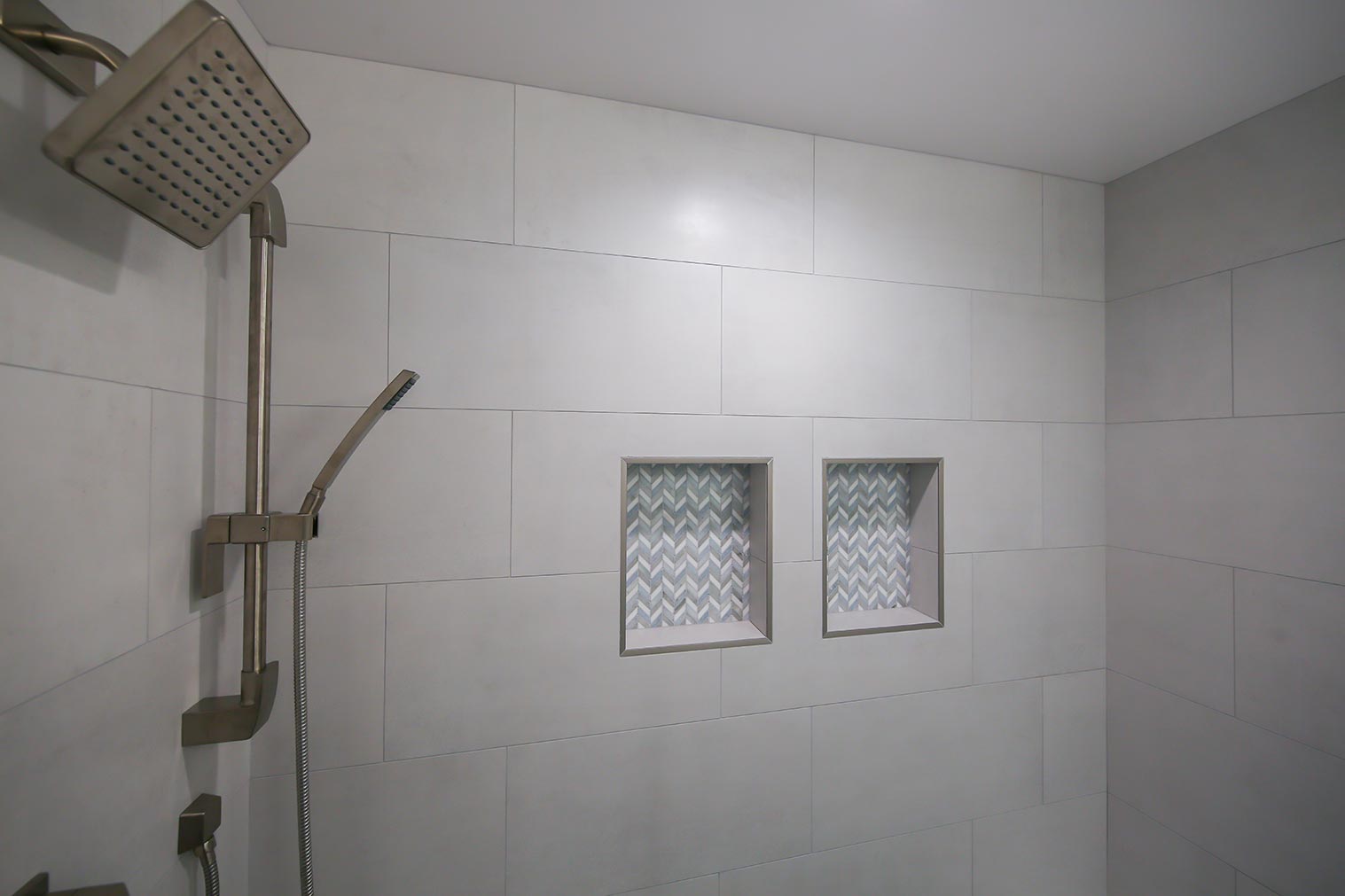 / Starting Point
Before
Remodeling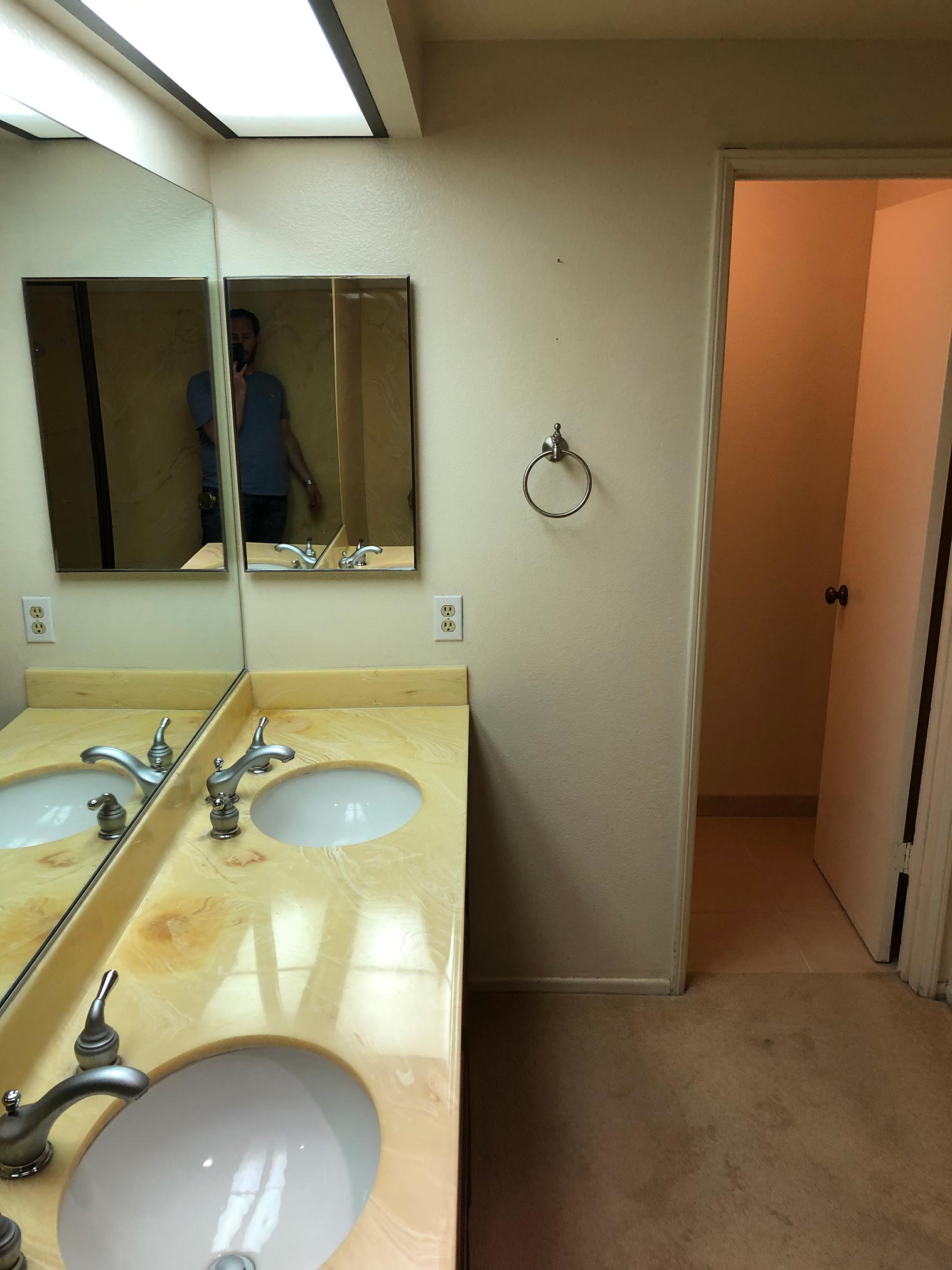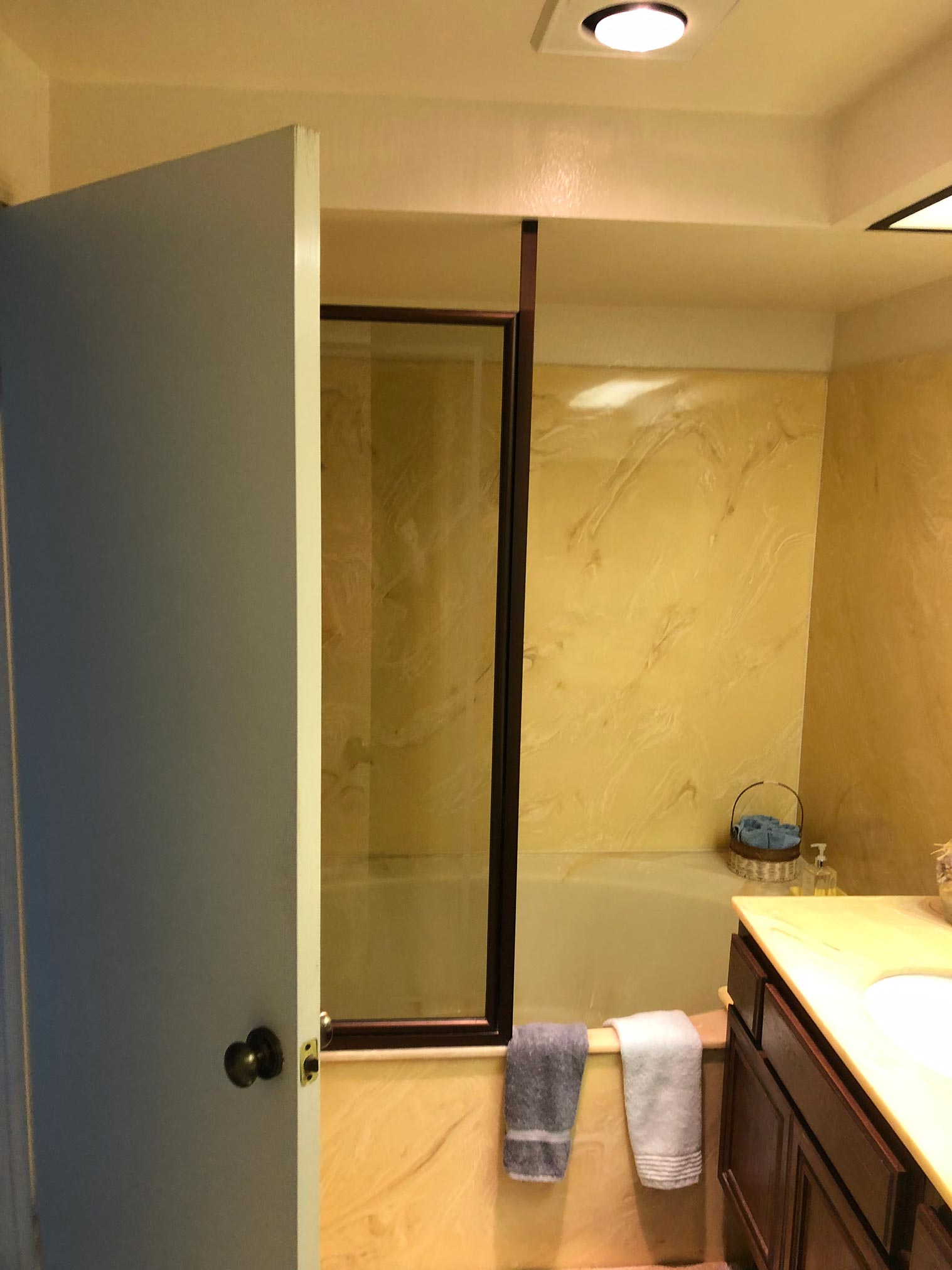 / Final Results
After
Remodeling