W. 84th Street,
Los Angeles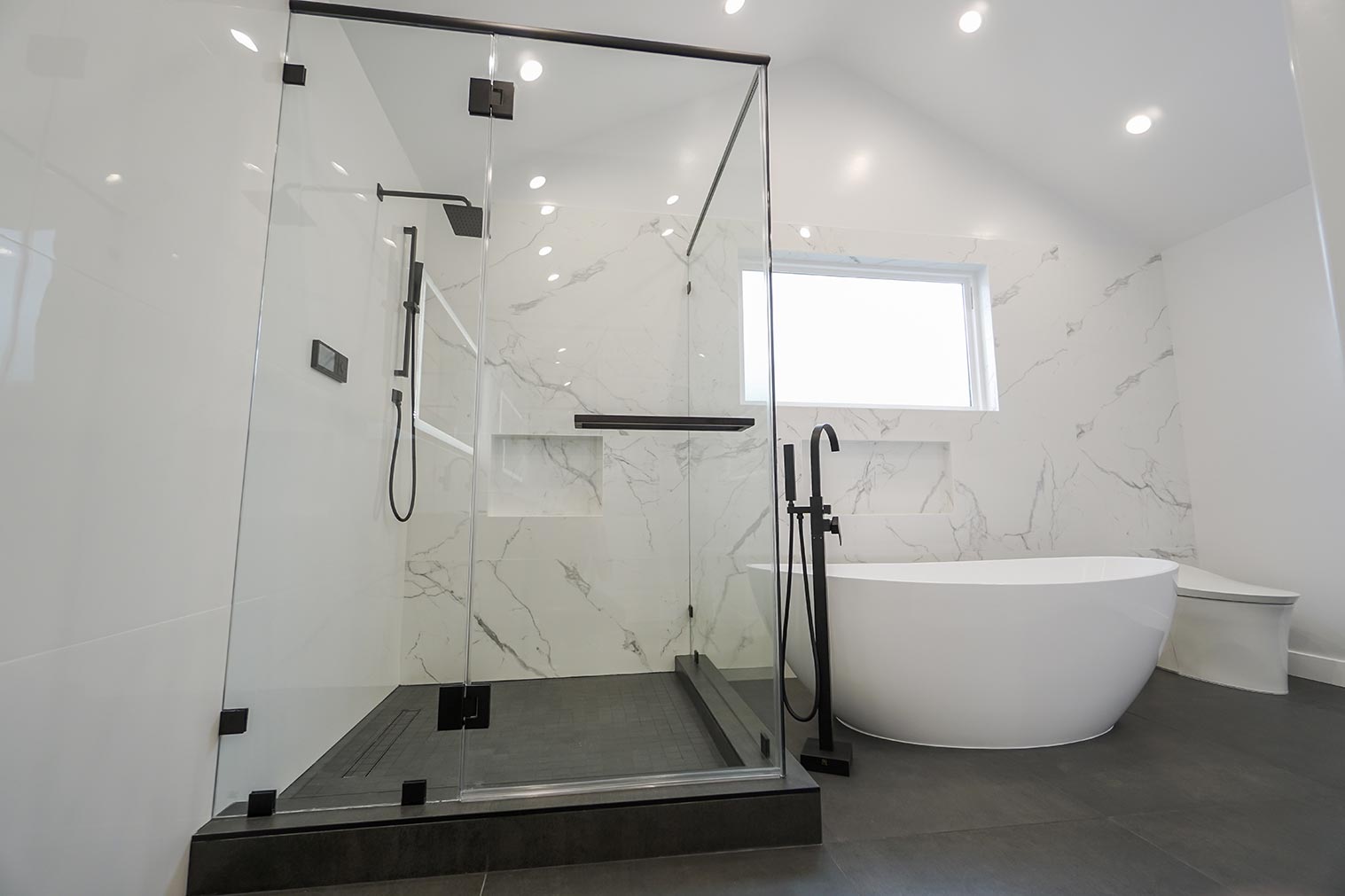 / Introduction
About
the project
With this particular bathroom, the property owner wanted to tick up the modern appeal of the space to coincide with the design elements of the rest of the master bedroom. We truly feel like we pulled off just that with this remodel. This room screams modern/contemporary style and function.
The starting platform was large-format 32-inch by 32-inch porcelain floor tile in a distinguished graphite color. We included a matching shower floor for good measure, but every other element in the space was a combination of contrast and complement. The floating solid wood double sink vanity was topped with an integrated, hidden sink. The vanity wall was completed with an LED backlit mirror, and the shower got a U By Moen Smart Shower Feature.
We used porcelain tile in the shower with a marble finish, and even added a large freestanding soaking tub and floating toilet. This truly was a stunning bathroom in the end—check out the before and after photos!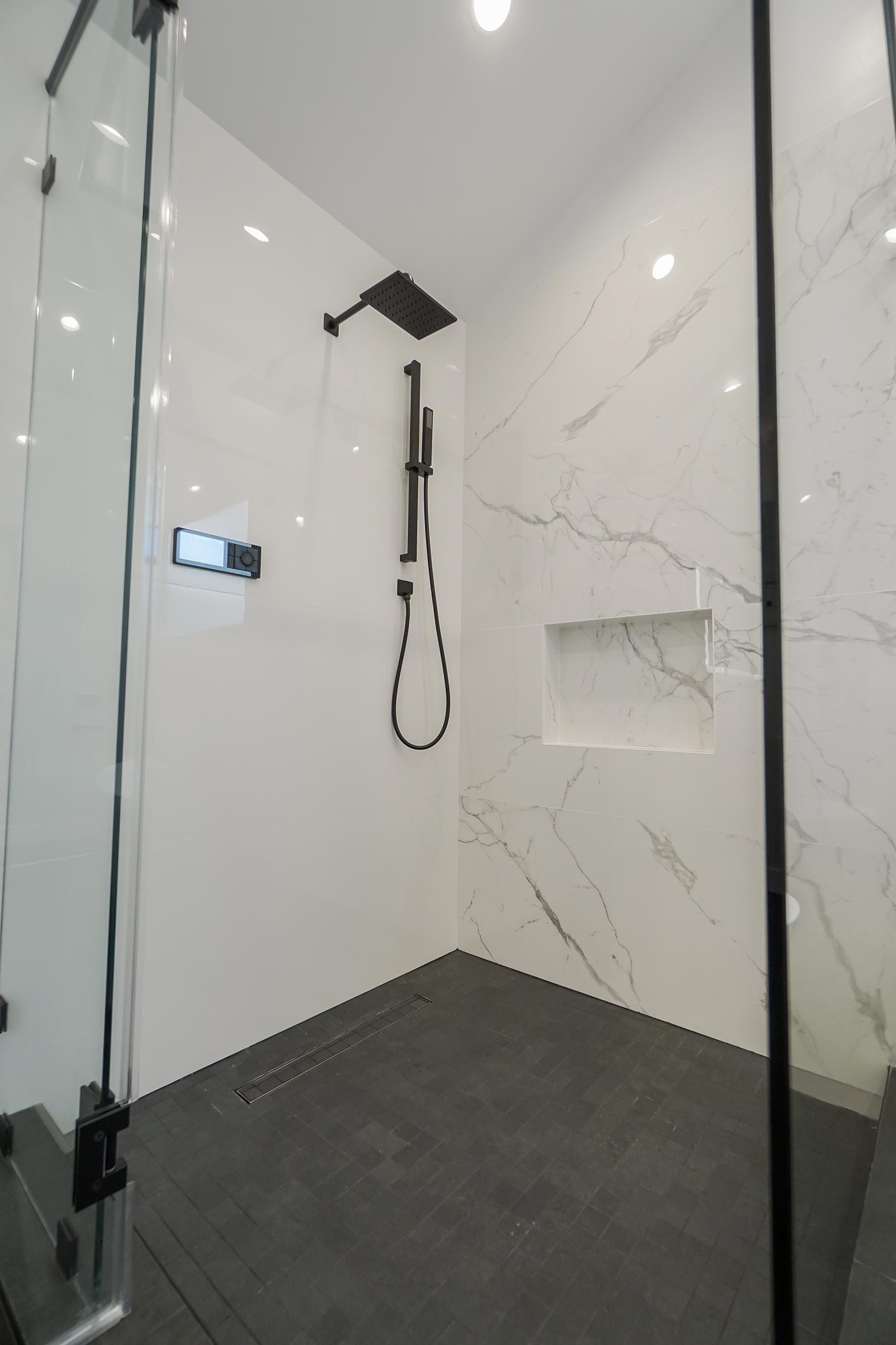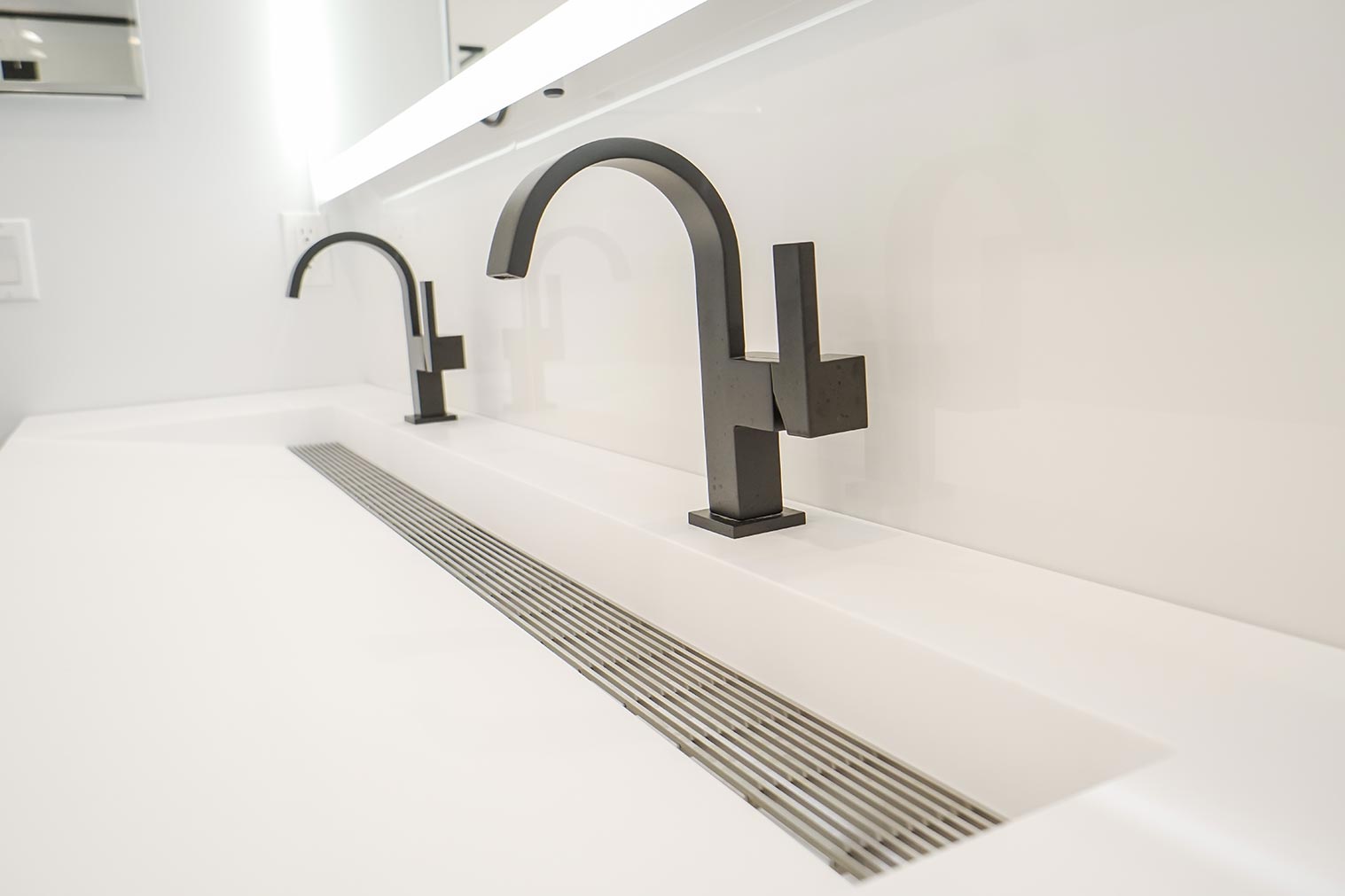 / Starting Point
Before
Remodeling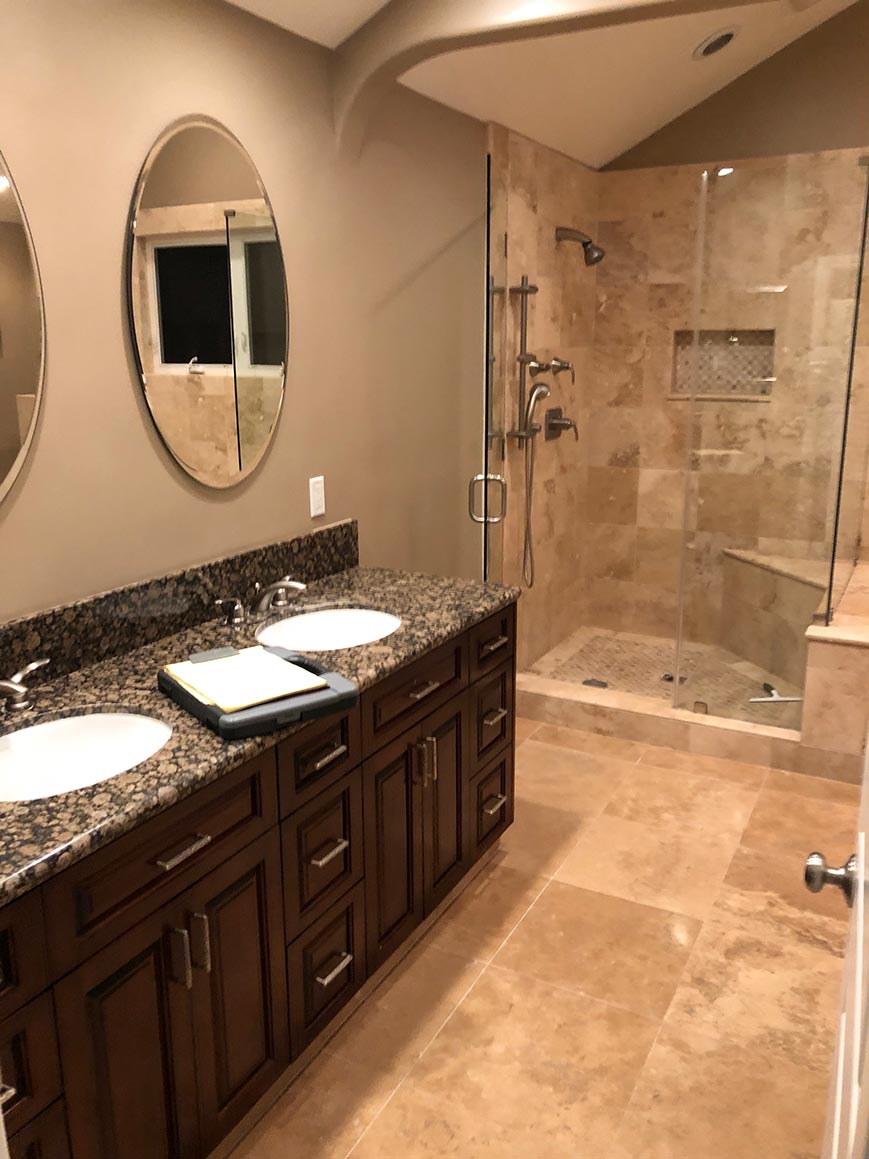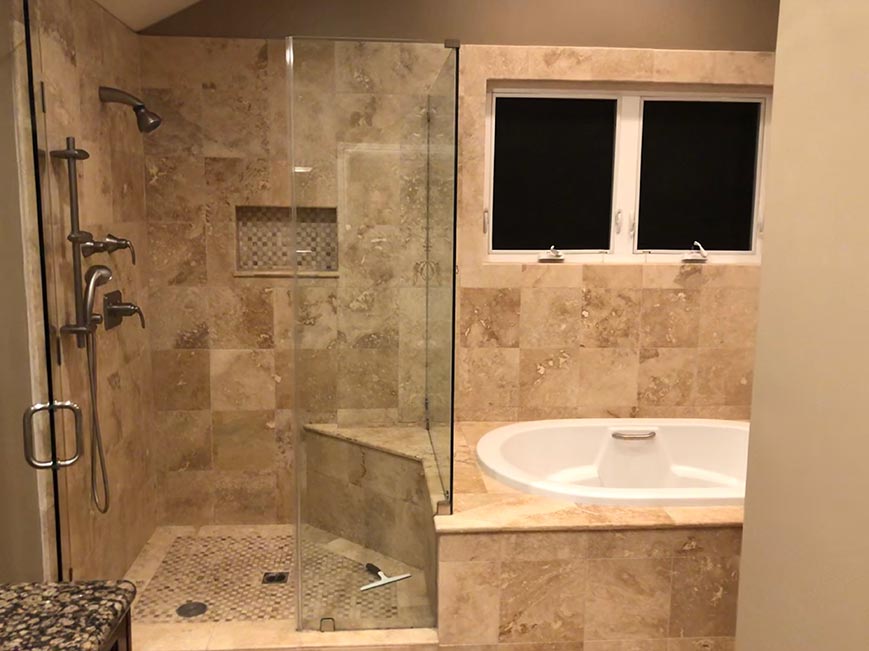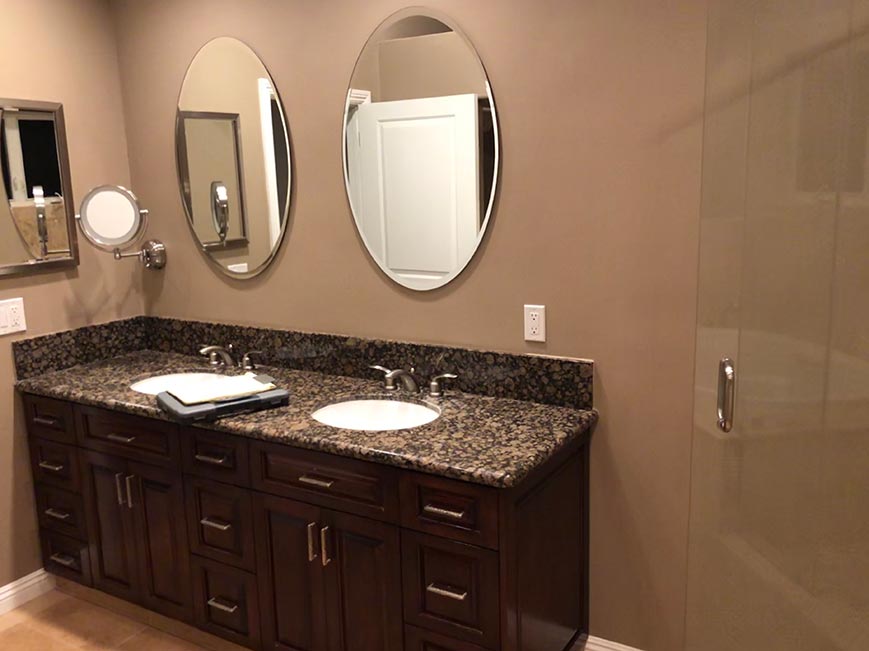 / Final Results
After
Remodeling