Playa Vista Drive,
Los Angeles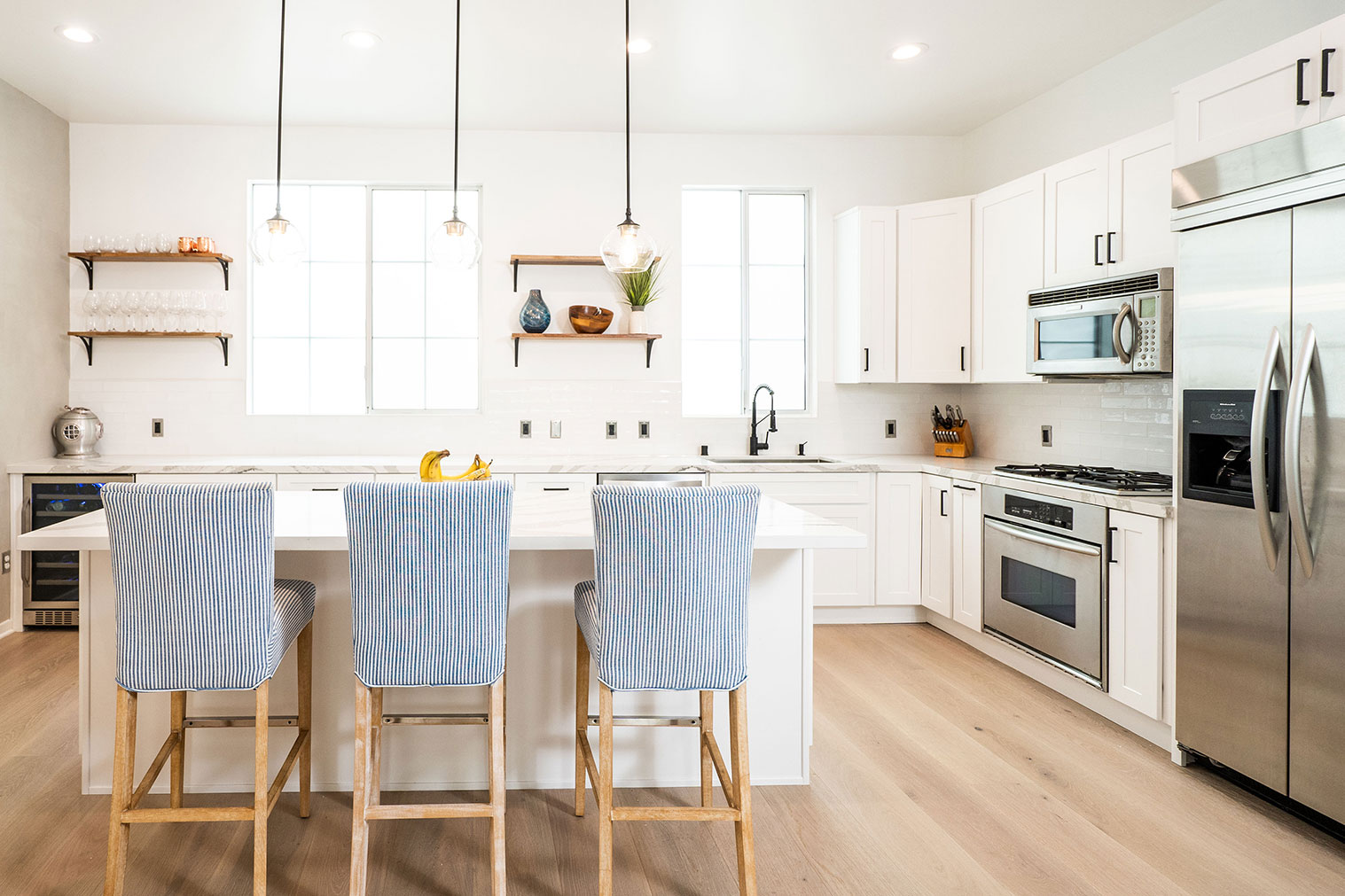 / Introducion
About
the project
Minimalistic and simply stunning, this L.A. kitchen is never showy but definitely stands out. We incorporated engineered wood floors, white shaker style cabinetry, veined quartz countertops, and an island with pendant lighting for a pop of personality. The custom open shelving highlights the simplicity of the space.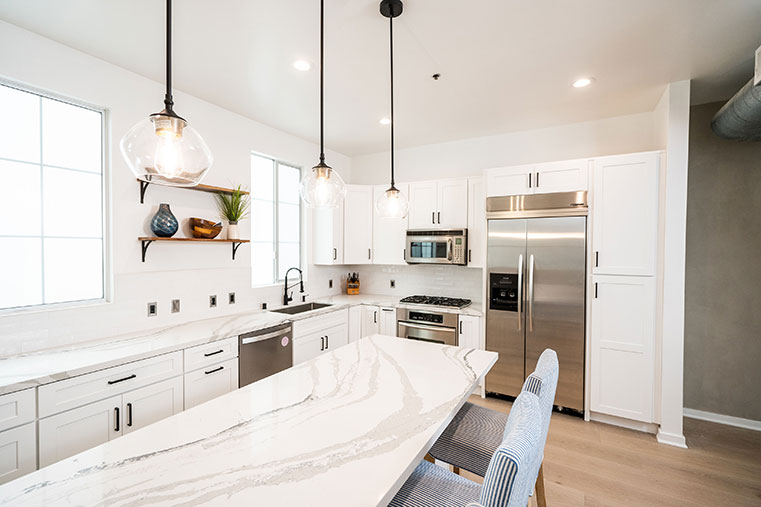 / Starting Point
before
remodeling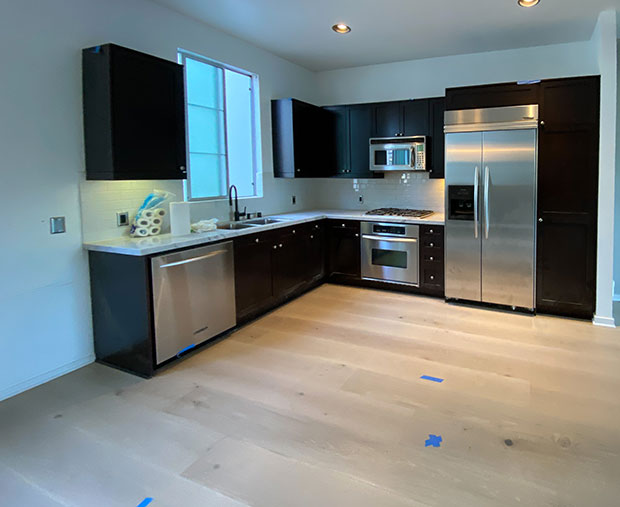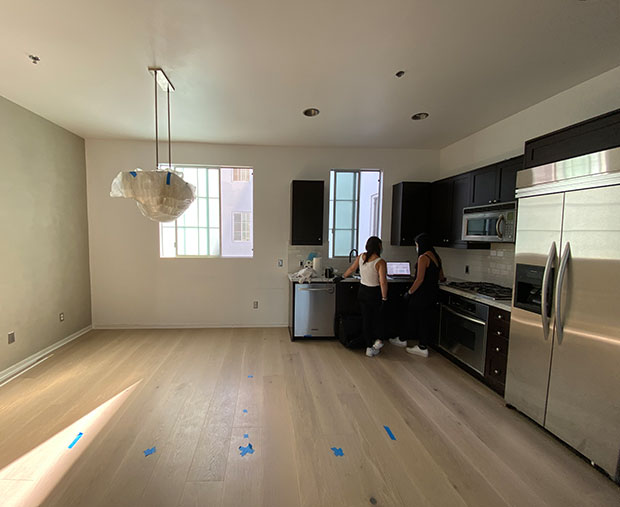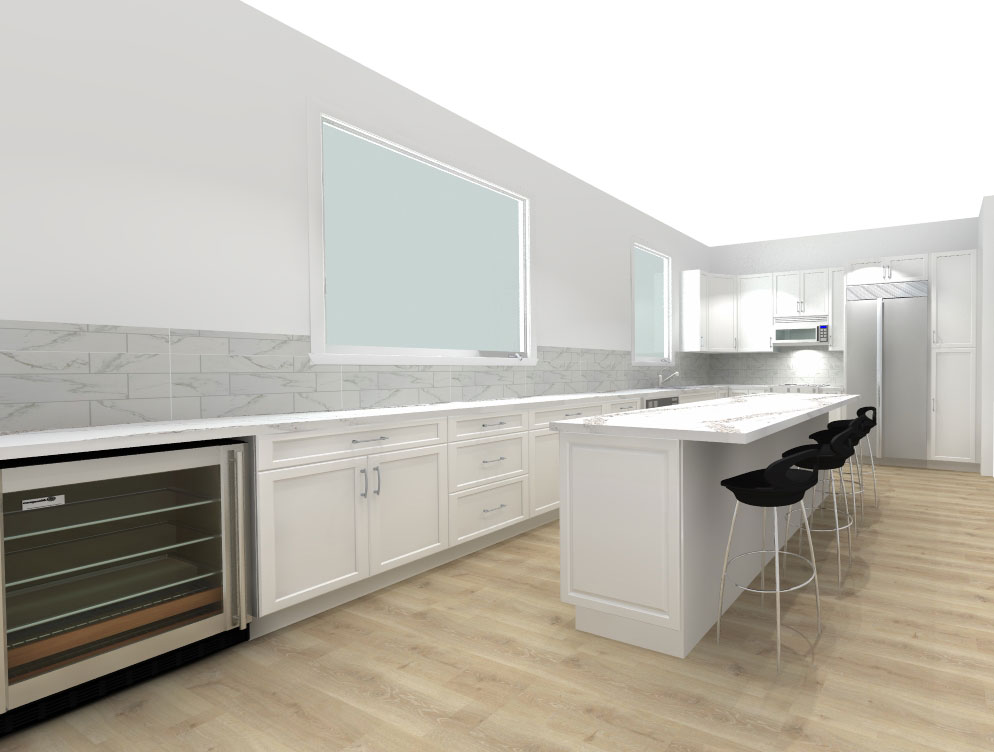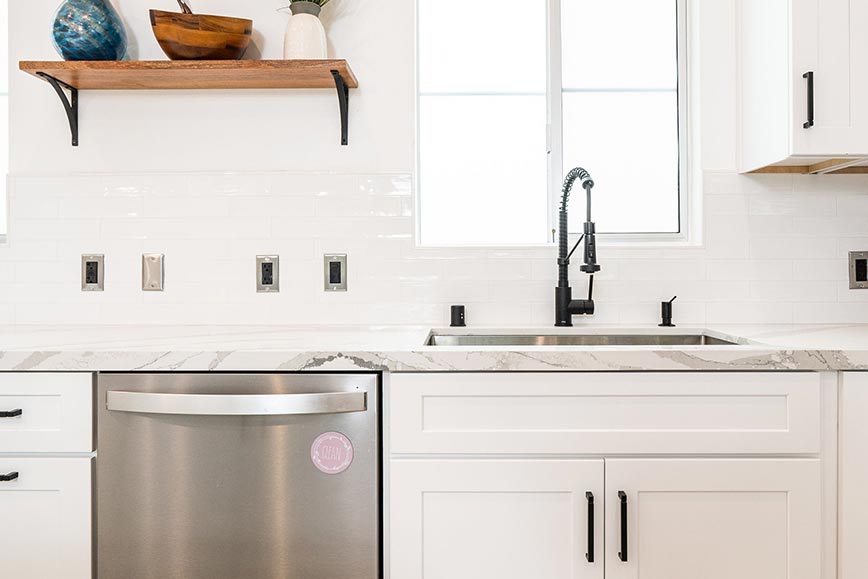 / Highlights
work
process
3D Design
3D rendering allows homeowners to see how different elements of the kitchen will look together before the actual remodeling work begins. By creating a 3D rendering, it becomes easier to make changes to the design and layout of the kitchen, ensuring that the final result meets the client's expectations. This process can save time and money, as it allows for any potential issues to be identified and addressed before construction starts.
Materials Used
Engineered wood floors offer durability and a natural look, while also being more affordable than solid hardwood floors.
White shaker style cabinetry provides a timeless and versatile design that can fit with various styles.
Veined quartz countertops offer both durability and a luxurious look, while also being low-maintenance and easy to clean.
Design & Construction
This phase included tasks such as removing the old kitchen fixtures, installing new cabinetry, countertops, and flooring, and updating the electrical and plumbing systems.
/ Final Results
After
Remodeling