Best Interior Paint Brand of 2022
May 16, 2022
6 min read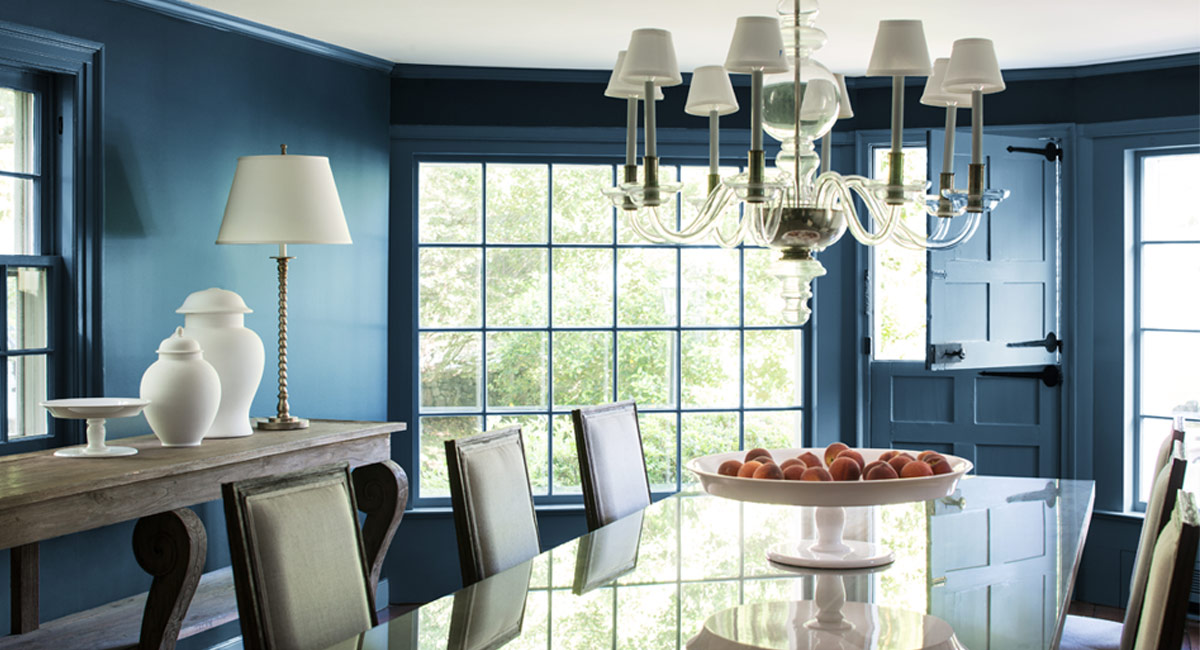 Have a big interior paint project coming up? Ideally, you'll want a paint that requires the least amount of coats while providing the best coverage. Cheap paint tends to be thin and watery, which means you'll spend more time applying additional coats, so it's not usually worth the few dollars you'll save in the beginning. Quality paint, on the other hand, will do the job well in just one or two coats, covering minor blemishes and leaving you with walls you love. However, these interior paints tend to cost a bit more per gallon. There's more to consider besides price, too. That's why we've put together this comprehensive buyer's guide to interior paints. We hope it helps you select the best interior paint for your project.
Popular Brands of Interior Paint
Most popular picks in interior paint includes Sherwin-Williams, Benjamin Moore, and Behr. Each has distinct advantages, and each falls near the more expensive end of the spectrum. But if it's quality paint you desire, you'd do well to consider these top-three brands of paint for interior projects.
Sherwin-Williams
If you've spent any time at all watching television, you've likely seen commercials for Sherwin-Williams interior paint. Sherwin-Williams has been around since the late 1800s, and has over 4,000 retail stores through which its paint is sold. It's a top paint brand that's known for quality, but it's pricey. This paint is available at a variety of price points between $40-$105 per gallon, and features varieties with distinct advantages, including:
Superior coverage of minor flaws
Stain-resistance
Antimicrobial properties
Low emission of VOCs
Overall, Sherwin-Williams offers 1,700 different paint colors, but they make it easy to choose the perfect one by offering helpful online resources, including a top-fifty most popular paint color list and an HOA Color Archive by state. You can shop online by brand, which includes names such as ScuffTuff, Superpaint, and Color to Go. Or, you can shop by features, such as scrubbable or easy application. You can even enter the type of surface you'll be painting to get recommendations on which paint is most recommended. For ease-of-selection, it's hard to beat Sherwin-Williams for interior paint.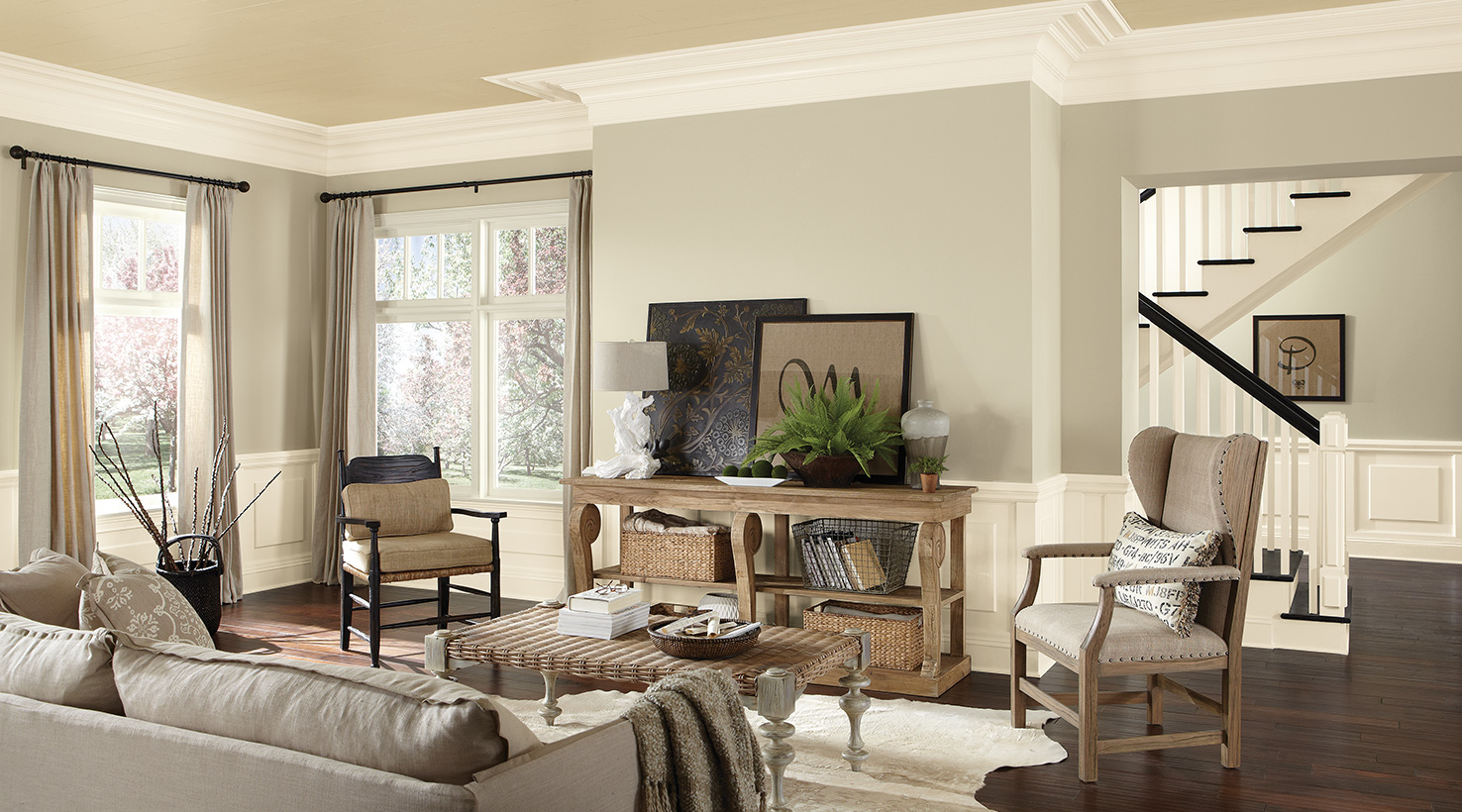 Benjamin Moore
Also established in the late 1800s, Benjamin Moore is owned today by Berkshire Hathaway. Benjamin Moore makes its own resins and colorants and offers a computerized color-matching mobile app called Color Portfolio. This lets you upload a picture of your room or use a video visualizer to paint your walls with digital colors before you buy. These two features make it one of the best interior paint brands available. Price points per gallon of Benjamin Moore interior paint usually range between $41 and $89.
Benefits of Benjamin Moore paints include:
Excellent one-coat coverage of dark colors
Stain-resistant
Mildew-resistant
Dries quickly
Benjamin Moore interior paint is available in ultra-flat, flat, matte, eggshell, pearl, and semi-gloss for any project. They offer 3,500 different colors.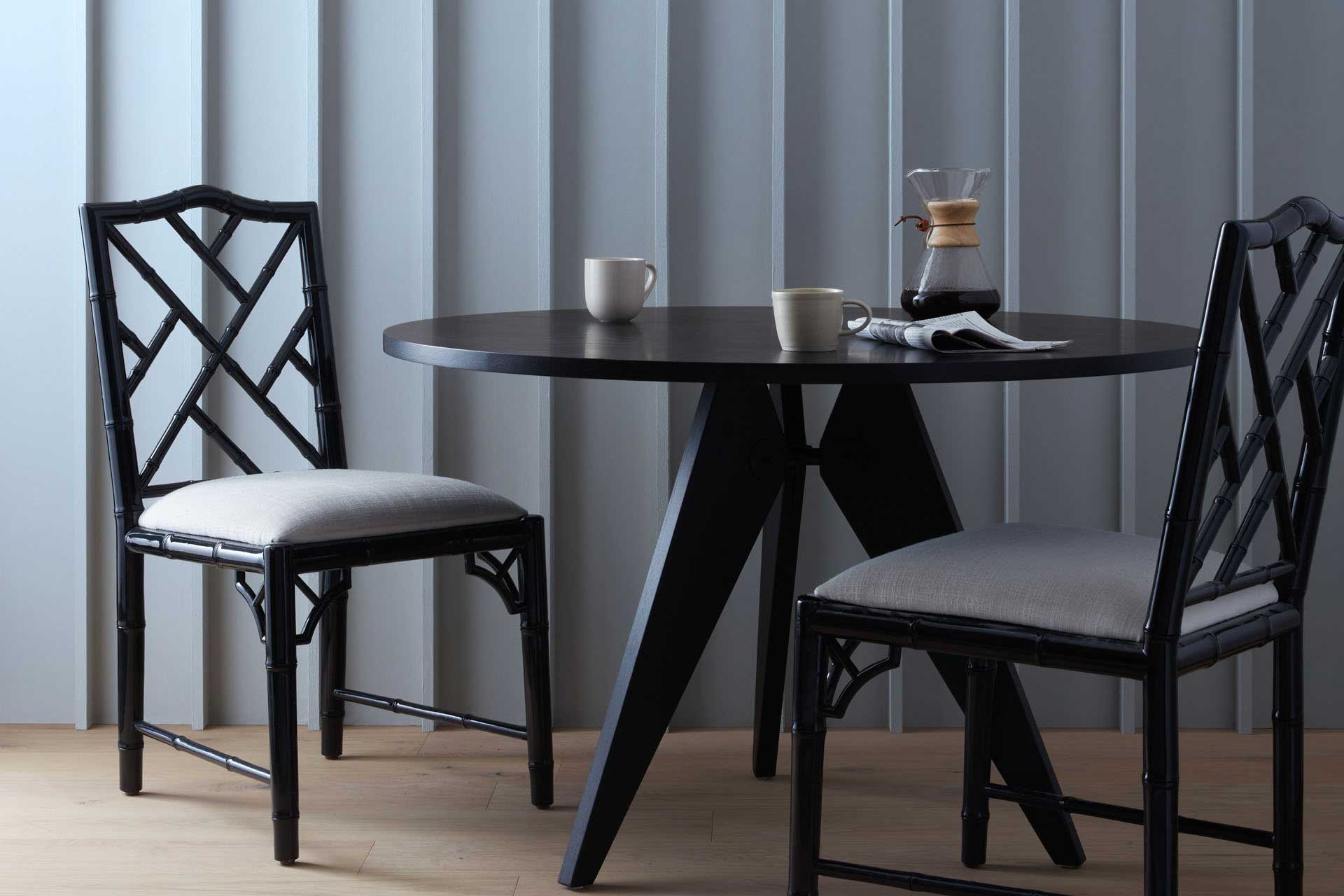 Behr
Behr interior paint is sold exclusively through Home Depot stores. Headquartered in California, the brand has been around since the 1940s and is currently one of the largest paint manufacturers in the world. In addition to Behr paint, the company also makes Kilz brand paint and primer.
Behr paint has many great features for your interior space:
Long-lasting coverage
Low odor
Blocks stains
Covers in one coat
Additionally, Behr paint is available in 4,000 different colors to complement every interior.
In addition to these three popular brands of interior paint, Rust-Oleum, Valspar, Glidden, and Diamond Brite also offer quality options for your indoor projects. All are readily available at most home improvement stores, and all provide superior coverage. Each comes in a full range of colors and finishes, suitable for walls, ceilings, furniture, and more.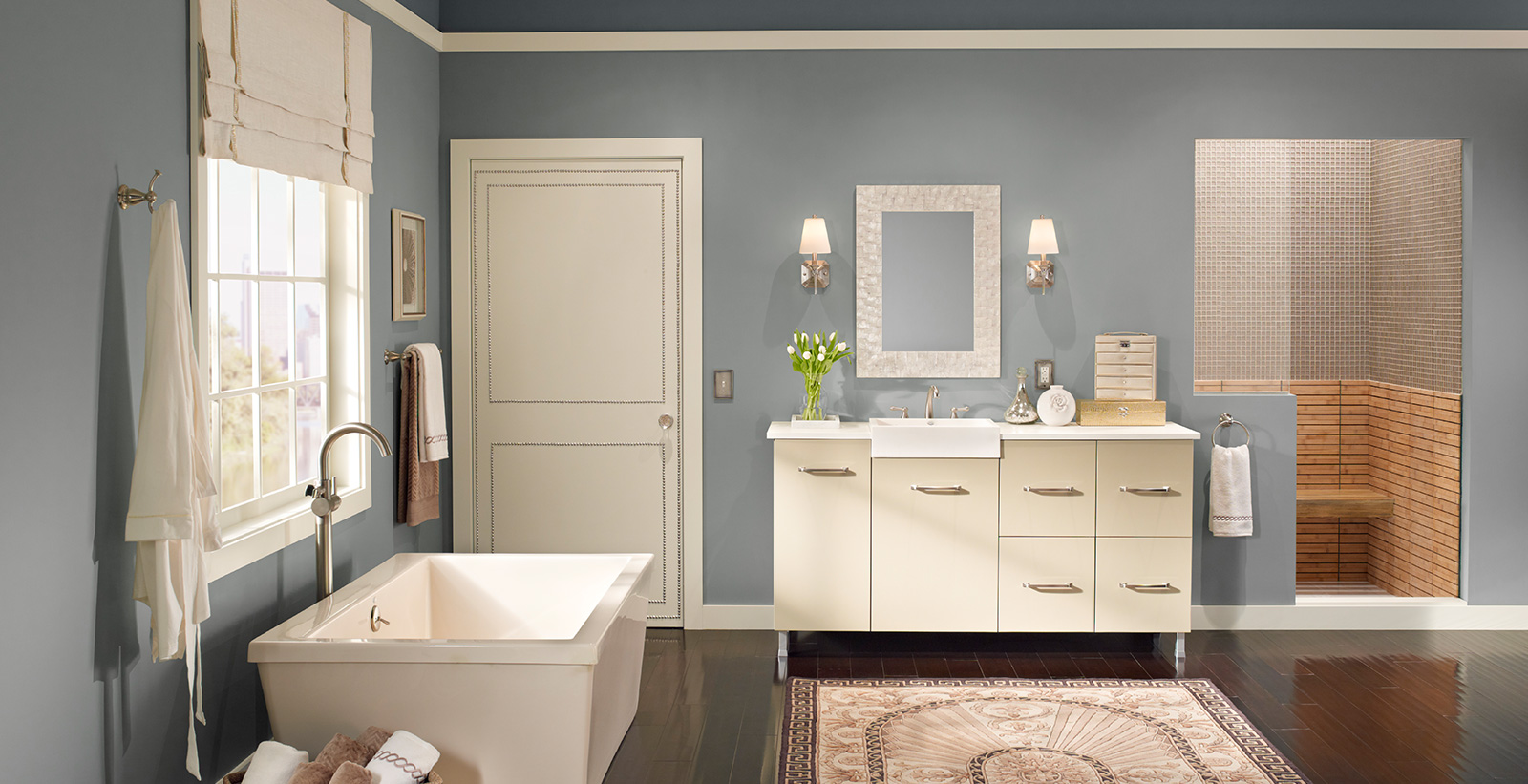 What to Consider When Planning Your Interior Paint Project
But before you dive in and begin splashing that new beautiful color on your walls, a little preparation is in order. If it's walls you're planning to tackle, you'll need to remove any nails and window hardware, and spackle over the holes they leave behind. After the spackle dries, you'll want to use a small-grit sandpaper to remove excess debris. Once the prep work is done, you can begin planning your new paint project in steps:
Work out your budget
Measure your room
Read paint specs so you know how much each gallon covers
Purchase your paint all at once, allowing extra in case it's needed
Use dropcloths to protect floors and furniture
Buy quality brushes and rollers
Enlist lots of help
And if you're not buying a combined paint-and-primer product, you'll want to purchase primer separately, apply it, and allow it to dry thoroughly before adding your wall color.
Difference Between Interior and Exterior Paint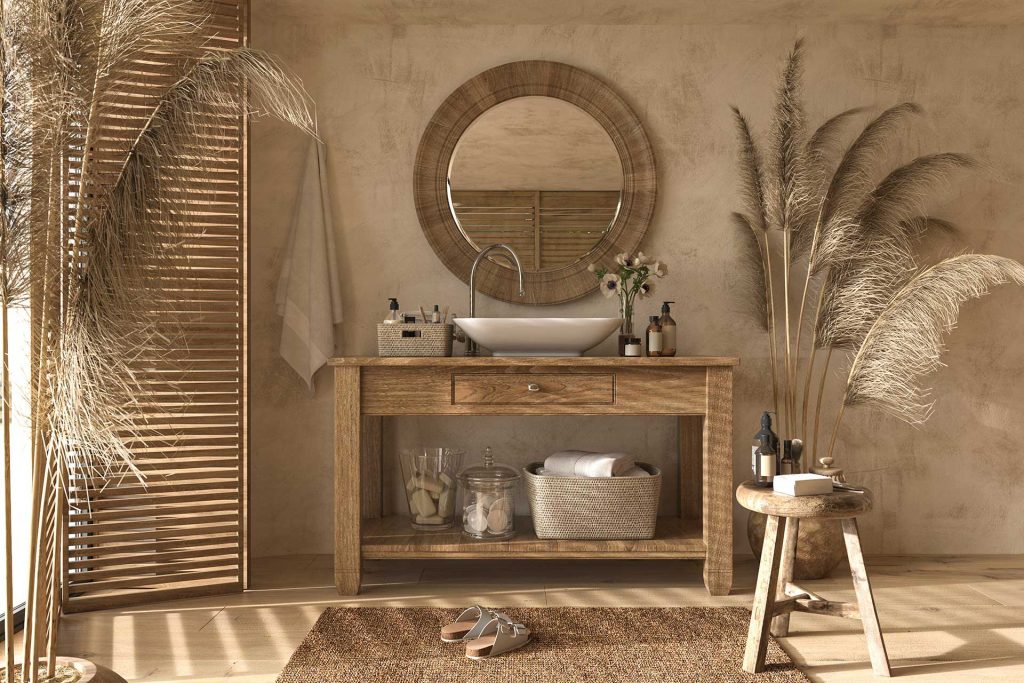 There's a big difference between the paint you'll use to cover your interior walls and the paint you might use on your exterior siding. Exterior paint is designed to resist changes in temperature, color fade, and mildew. It's also manufactured in such a way that it clings better to rougher surfaces. This type of paint may emit stronger fumes, as well.
Meanwhile, interior paint is available in a wider range of finishes and colors, and it's designed to emit fewer VOCs, or volatile organic compounds. This type of paint is manufactured to be scuff- and scratch-resistant, too.
Current Trends in Interior Paint Colors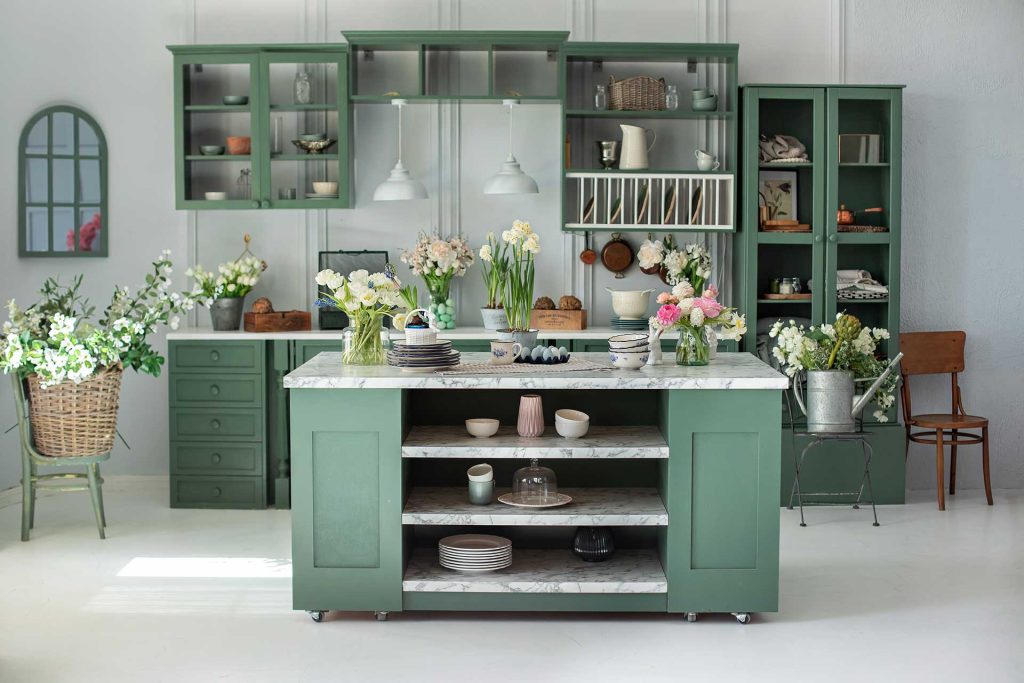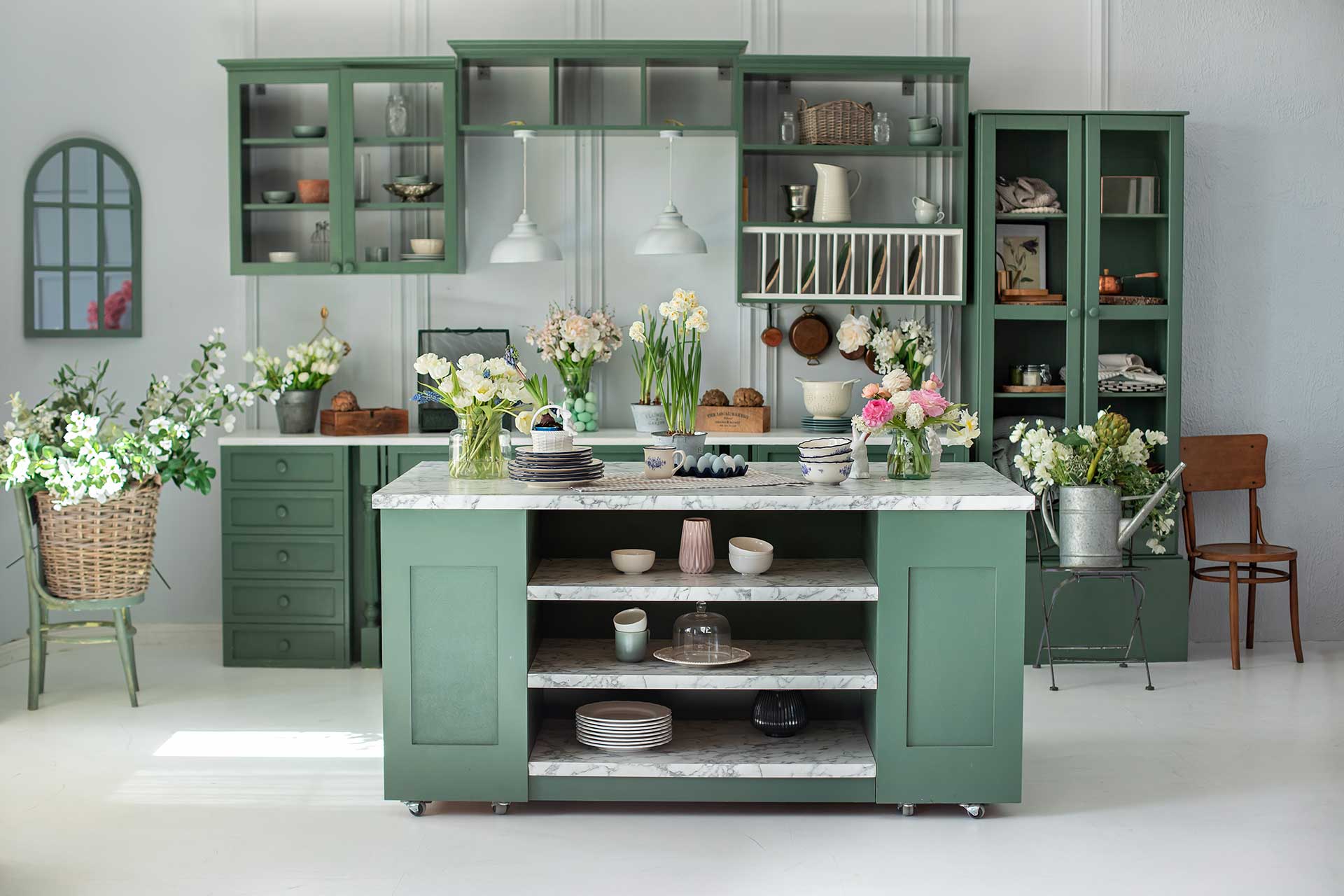 As far as paint trends go, green is projected to be big this year — at least for kitchen remodels. Earth tones are trending, too. And everybody everywhere is into nostalgia, including those vintage blues, greens, and antique whites that were popular in your grandmother's kitchen.
When it comes to choosing the single, best interior paint brand of 2022, there's no one size to fit all. It's best to begin with a reputable brand, good preparation, and quality paint tools. If you follow these tips, your next interior paint project is sure to shine.