Best Tile Trends of 2023
May 27, 2022
3 min read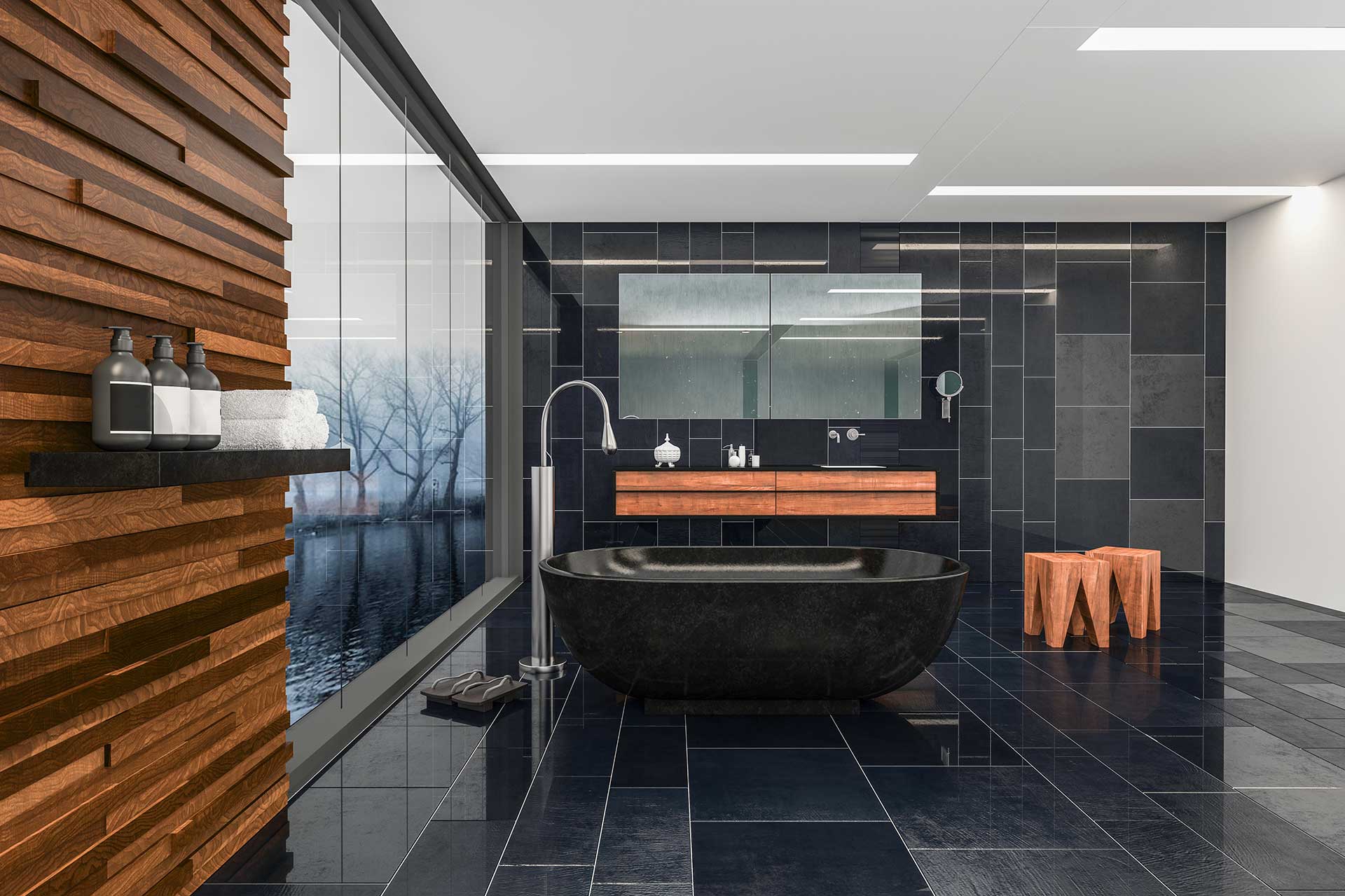 1. Monochrome Cement Tile + Terrazzo
Industrial cement has held the steady top position on the list of must-have textures. But we're excited about how this best tile trend is evolving.
TileBar's one-of-a-kind collection of intricate cement tiles will enliven any living space. By combining their monochrome cement tiles with time-tested intricate patterns of terrazzo forms, you can create an unstoppable contrast of color and texture. It's no wonder this made the list of best new tile trends in 2022.
For 2022, we recommend rustic pinks, powdery blues, light yellows or brown for your monochrome tiles.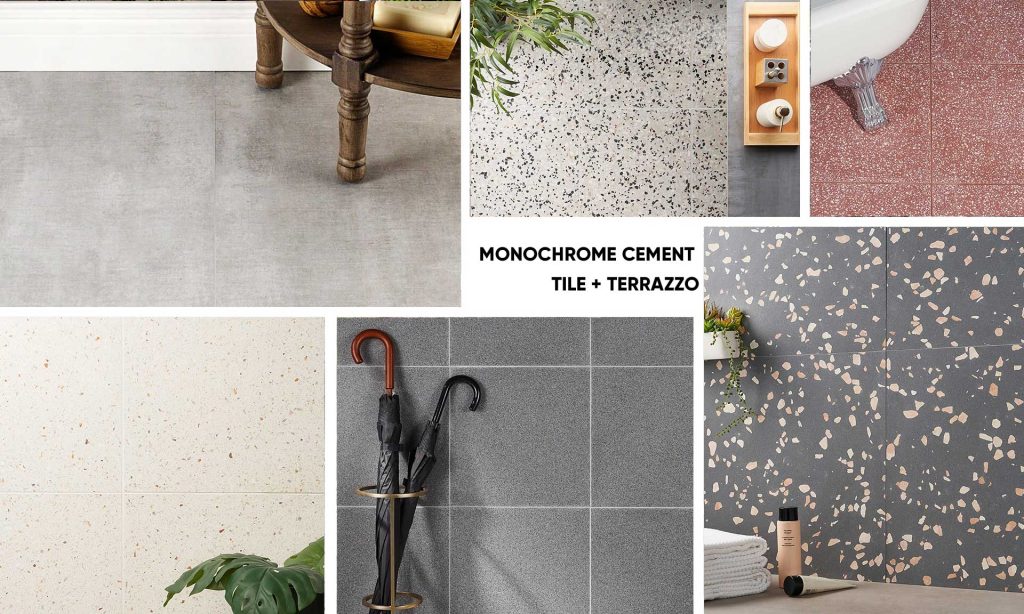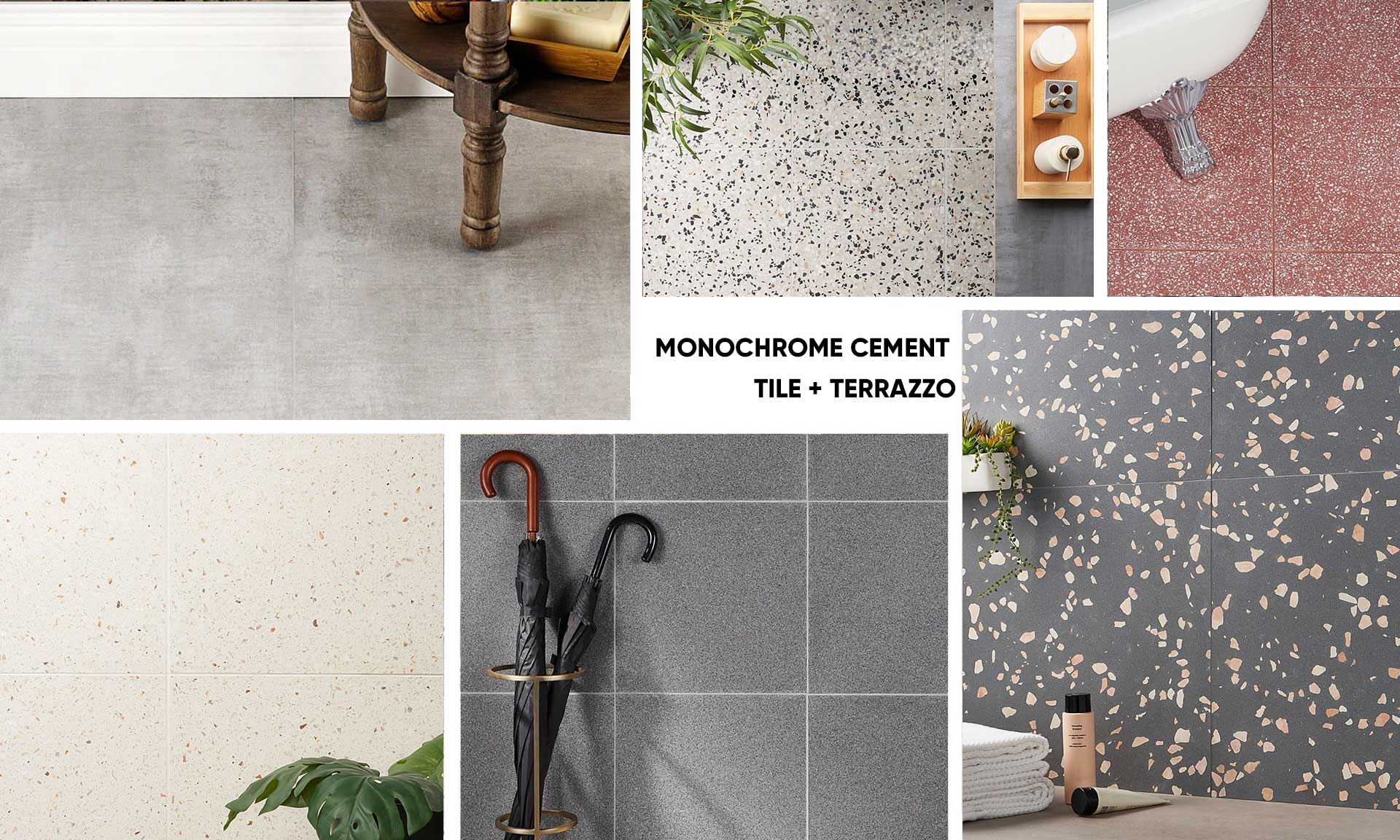 2. Wonderful Life: Natural Stone Imitation + Geometry
This best tile trend from Italon combines a travertine-looking wear-resistant porcelain tile with a wood-grain-looking texture evoking the emotion of connection to nature while in the comfort of your home.
Some of the more interesting uses of bathroom tile trends like this one come by combining it with geometric forms, bringing industrial flair into an otherwise nature-reminiscent space.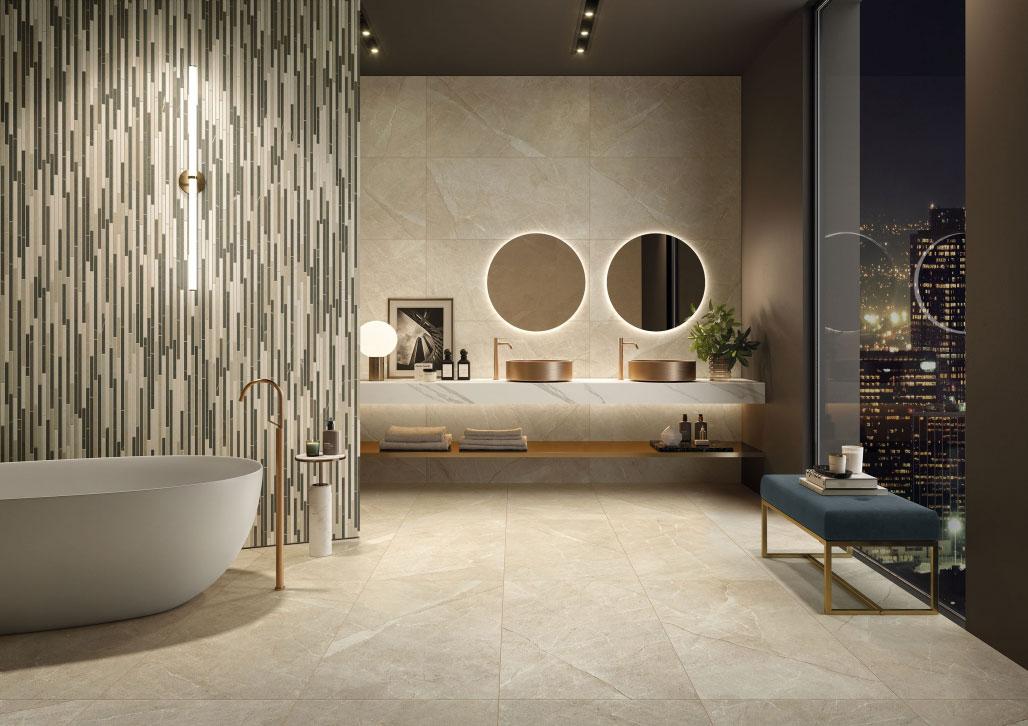 3. 3-D / Sculptural Tiles
Is that tile 3D, or is it a trick of shadows and light? Optical illusions are in a big way in 2022. And given the fun and whimsical nature of op-art patterns, we don't see the intrigue fading any time soon.
3D adds volume to even smaller spaces and adds abundance to larger spaces.
The key to using bathroom tile trends like this one is to let the tile be. Don't add too many shelves, fixtures or features. The more wall or floor this tile has to work with, the more pleasing it becomes to the eyes.
3D tiles like the Heron 3D Glossy Ceramic wall tile in metallic or white pearl from Bedrosians capture this best tile trend perfectly.
4. Botanical Tiles
Inspired by the simple beauty of nature, botanical tiles bring abstract patterns of flora and fauna into your bathroom. Bathroom tile trends like TileBar's Botanical Sparrow Polished Marble Tile Mosaic give houseguests something to fawn over with their understated yet apparent elegance, as they give you an inspiring space to relax, rejuvenate, and prepare for your day.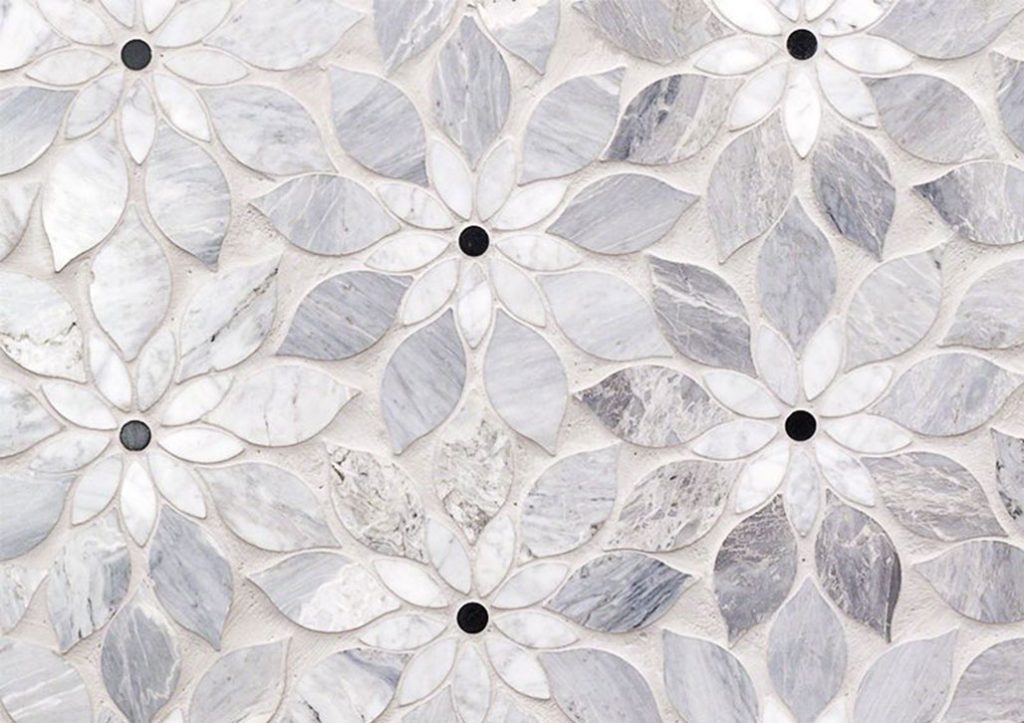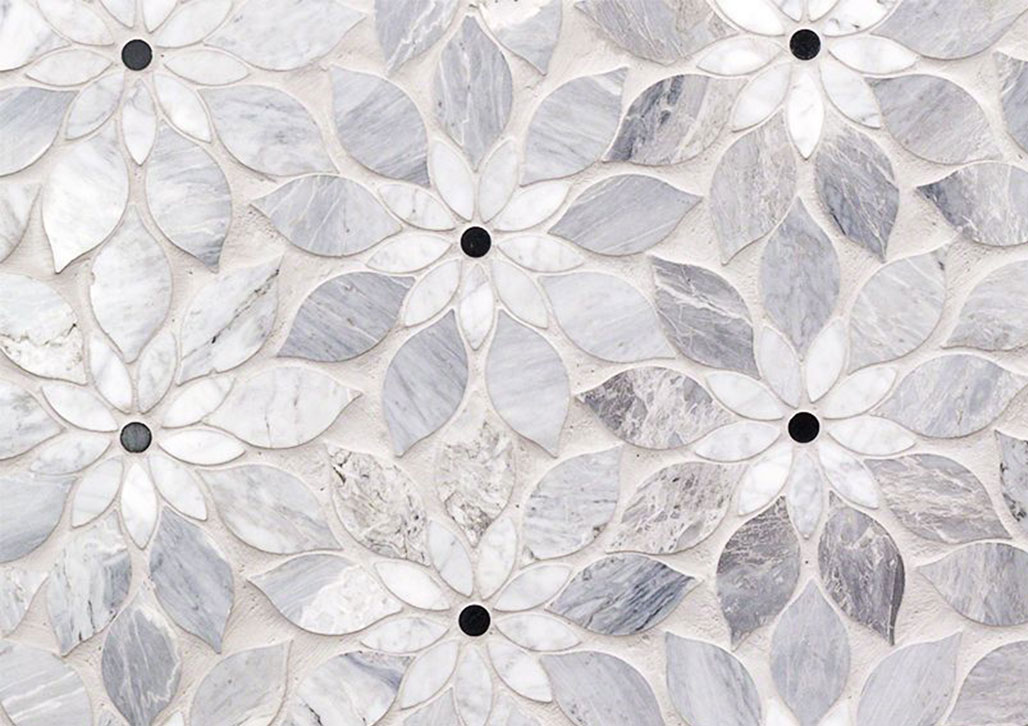 5. Color Blocking
Color blocking involves using wide "blocks" of one color across a wall, shower, backsplash, or floor. But as you get closer, you see the details of individual tiles. Those may have variations in shade, tone, and texture adding depth and interest to the color block.
Some of the best tile trends for color block combine a bold area of color with a neutral or subtle complementing paint color in other areas of the room.
Just imagine what you could do with this Anacapri glass tile or Urbano Navy tile from MSI.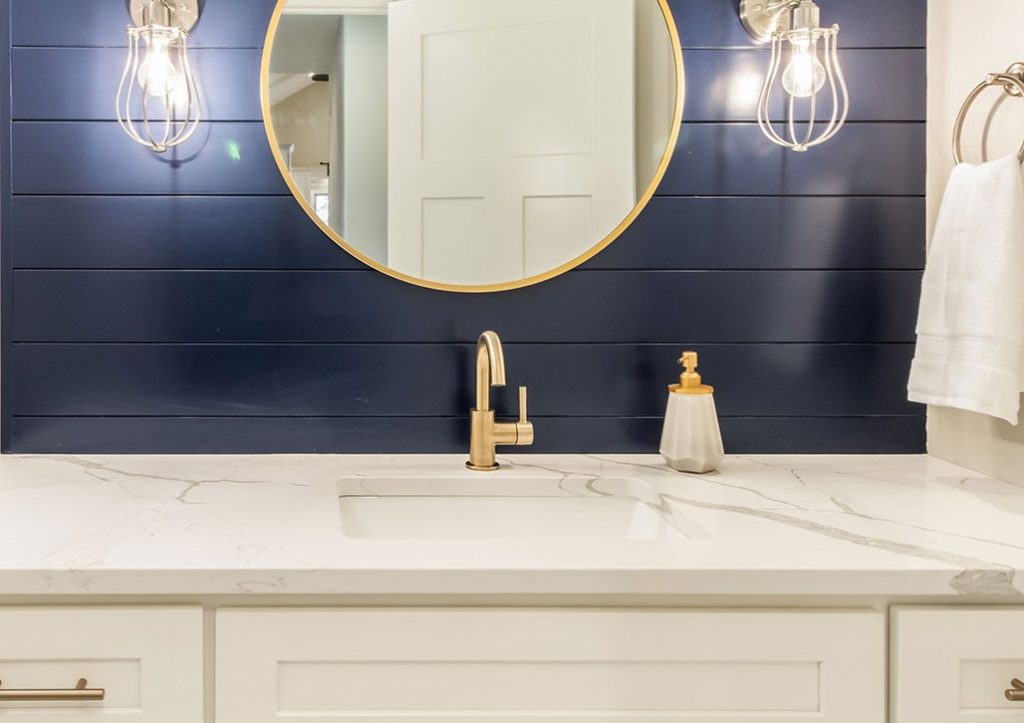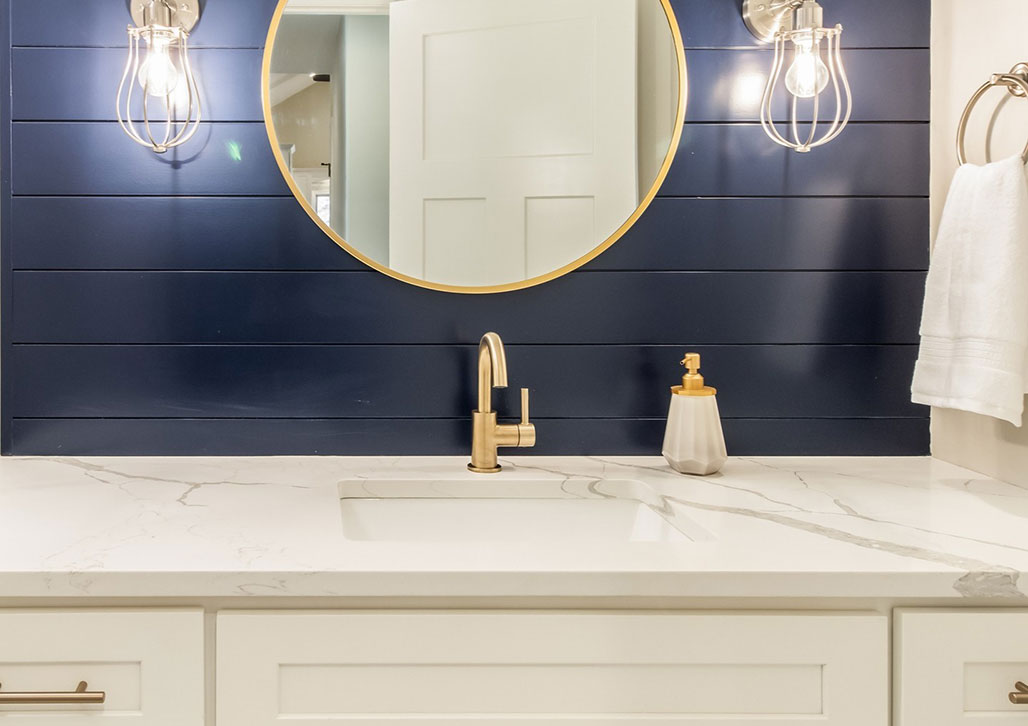 You CAN Have the Bathroom Your Really Want
What are you dreaming up for your next bathroom project? It's time to talk best tile trends and bring that dream into your real life. We can make that happen. Let's discuss your project.