Creating a Zen Retreat: Transform Your Bathroom into a Serene Oasis
September 29, 2023
3 min read
Your bathroom is more than just a functional space; it's a sanctuary where you can escape from the hustle and bustle of everyday life and find tranquility. If you're considering a bathroom remodel, why not turn it into a Zen-inspired retreat? By incorporating mindful design elements and natural materials, you can transform your bathroom into a serene oasis that promotes relaxation and well-being. In this blog post, we'll explore some creative ways to infuse Zen into your bathroom remodeling project.
Wooden Shower Tiles
Bring the warmth and natural beauty of wood into your bathroom with wooden shower tiles. These tiles provide a soothing, organic aesthetic that instantly connects you with nature. Choose sustainable wood varieties like teak or cedar, which are resistant to moisture and mold. The earthy tones and textures of wooden shower tiles create a spa-like atmosphere that encourages relaxation.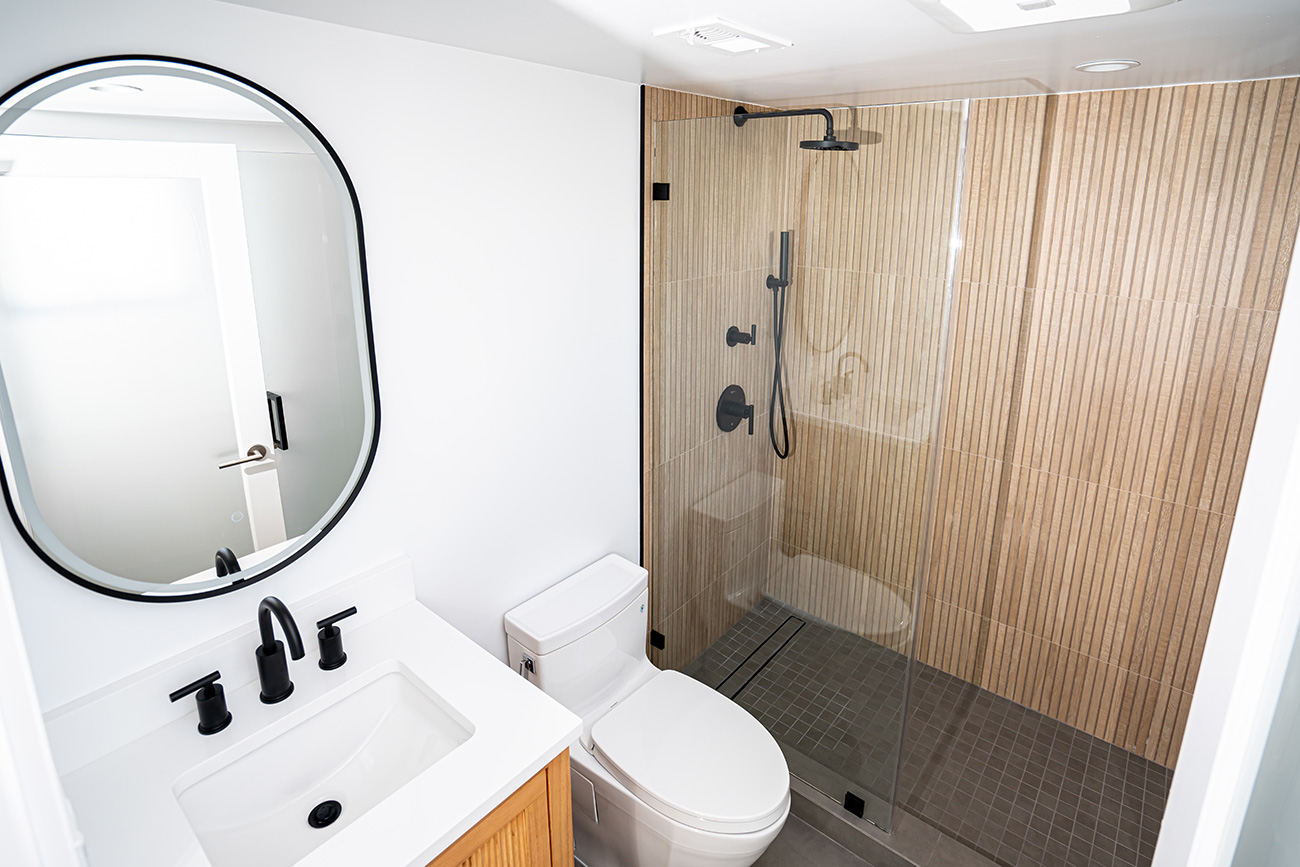 Natural Stone Elements
Integrate natural stone elements, such as pebble tile floors or a river rock shower floor, to evoke the serenity of nature. These elements provide a tactile connection to the earth and mimic the feeling of walking along a tranquil riverbank. The soothing sound of water flowing over pebbles can further enhance the Zen experience.
Minimalist Design
Embrace minimalist design principles by decluttering your bathroom space. Opt for clean lines, uncluttered surfaces, and open shelving to create a sense of spaciousness and simplicity. A clutter-free environment fosters mental clarity and relaxation.
Earthy Color Palette
Choose a soothing color palette inspired by nature. Soft, earthy tones like pale greens, calming blues, and warm neutrals create a tranquil atmosphere. Consider incorporating these colors into your bathroom walls, tiles, and décor to evoke a sense of serenity.
Natural Light
Maximize natural light in your bathroom to create a connection with the outdoors. Large windows, skylights, or strategically placed mirrors can amplify the sense of openness and brightness, making your bathroom feel like an extension of the natural world.
Japanese-inspired Soaking Tub
Consider installing a Japanese-style soaking tub for the ultimate Zen bathing experience. These deep, compact tubs allow for a full-body soak, promoting relaxation and stress relief. Choose a design that complements your bathroom's overall aesthetic.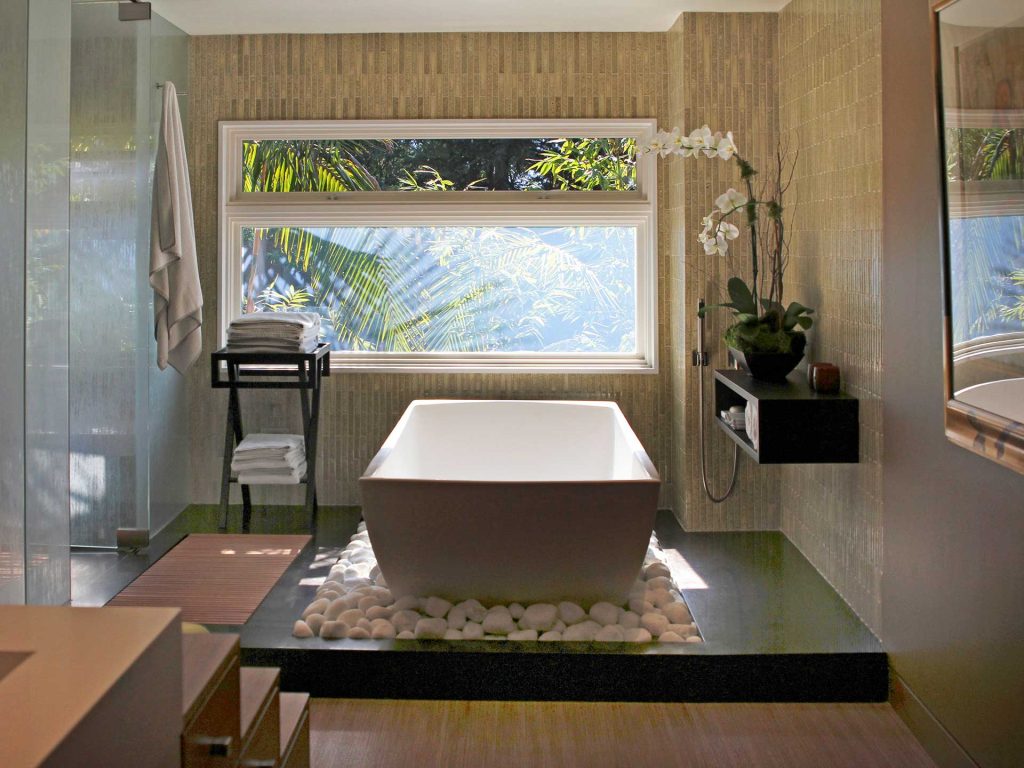 Bamboo Accents
Incorporate bamboo accents in the form of towel racks, storage containers, or even a bamboo vanity. Bamboo's natural texture and eco-friendliness align perfectly with the Zen philosophy of harmony with nature.
Water Features
If space allows, consider adding a small water feature, such as a tabletop fountain or wall-mounted water spout. The sound of trickling water promotes a sense of calm and relaxation, creating a soothing ambiance.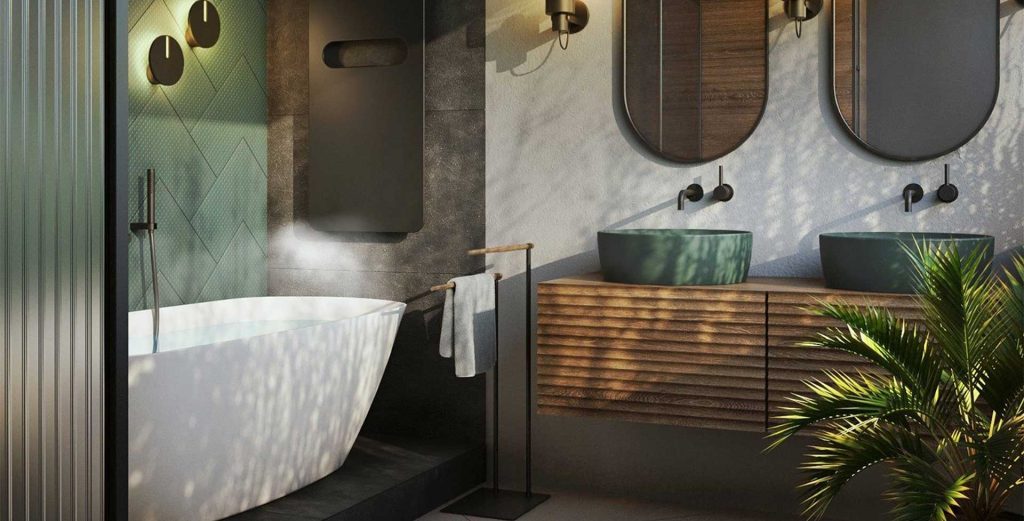 Minimalist Fixtures
Choose streamlined, minimalist fixtures for your sink, shower, and faucets. These fixtures not only enhance the Zen aesthetic but also simplify your bathroom's design and maintenance.
Natural Materials
Select natural, eco-friendly materials for your bathroom surfaces, such as bamboo, reclaimed wood, or eco-conscious tiles made from recycled materials. These choices contribute to a sustainable and serene bathroom environment.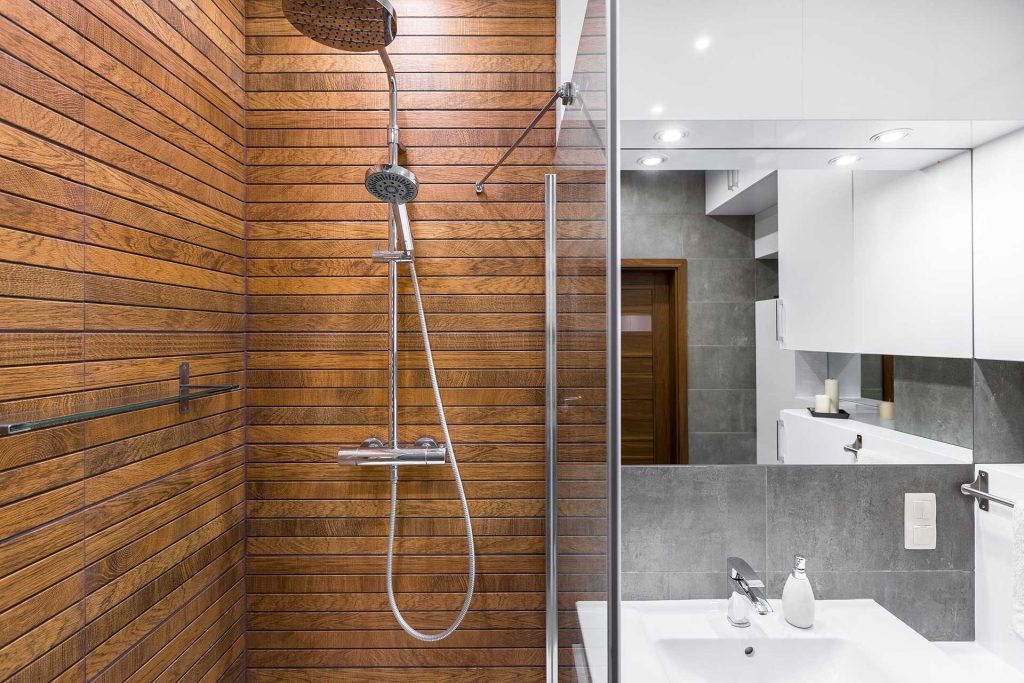 Incorporating Zen elements into your bathroom remodeling project can transform it into a tranquil oasis where you can unwind and rejuvenate. By combining natural materials, minimalist design, and calming colors, you can create a space that promotes mindfulness and well-being. Let your bathroom serve as a daily reminder to embrace serenity and find moments of Zen in your life.
Ready to embark on your bathroom remodeling journey? Contact us today to explore how we can bring Zen-inspired design to your bathroom retreat.