17th Street,
Santa Monica 
/ Introduction
About
the project
The bathroom remodeling project on 17th Street in Santa Monica gave our team the opportunity to modernize a bathroom with a more sleek, clean look. The client requested a bathroom that exuded a more distinguished and neat design with clean lines, a mostly monochrome color palette, and an upscale feel.
In spite of its conservative size, this bathroom gave us a nice canvas to build from during the remodel. We were able to achieve the design personality the customer desired while still integrating visual elements to give the room the added pop of flair.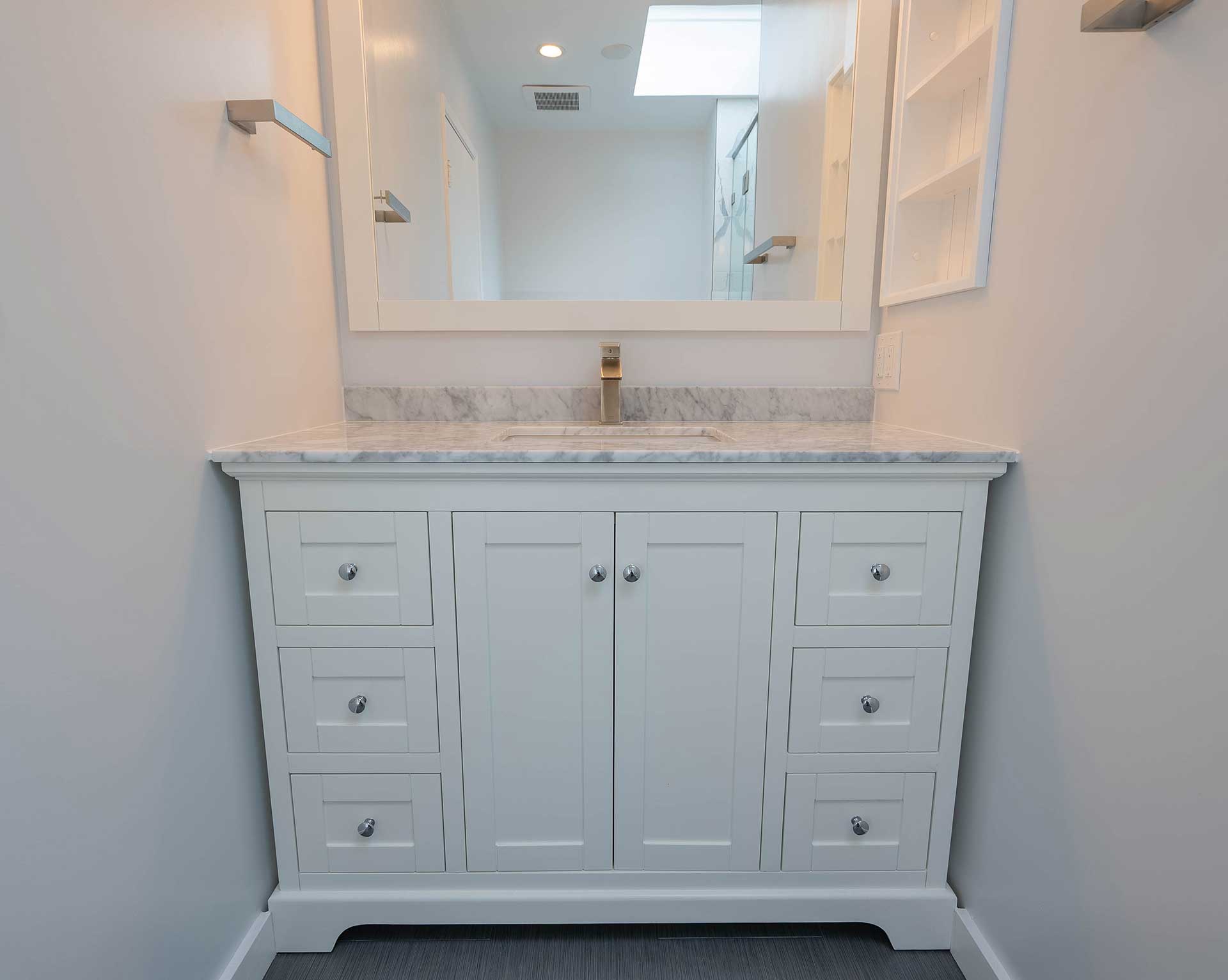 / Starting Point
Before
Remodeling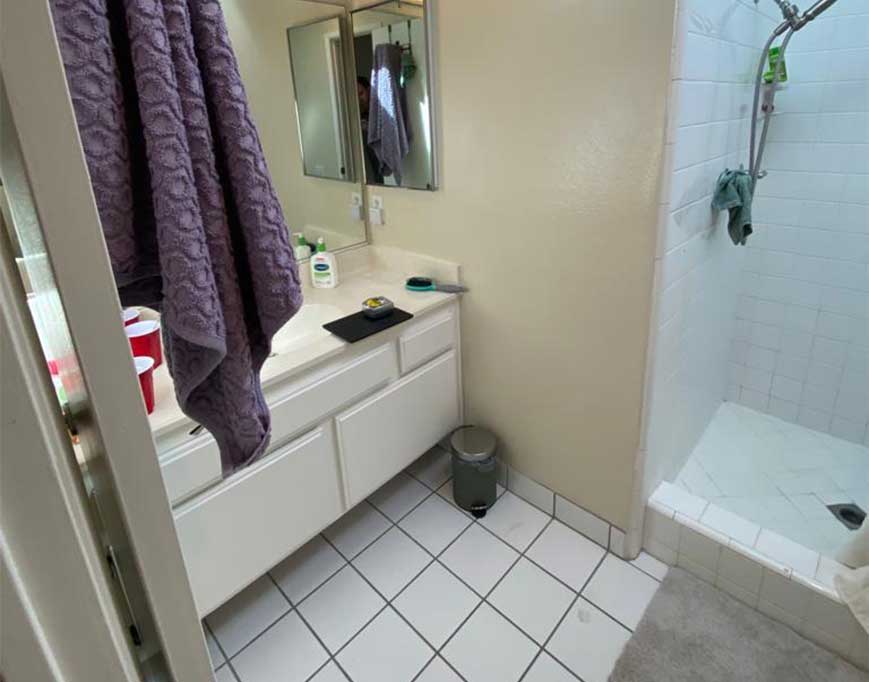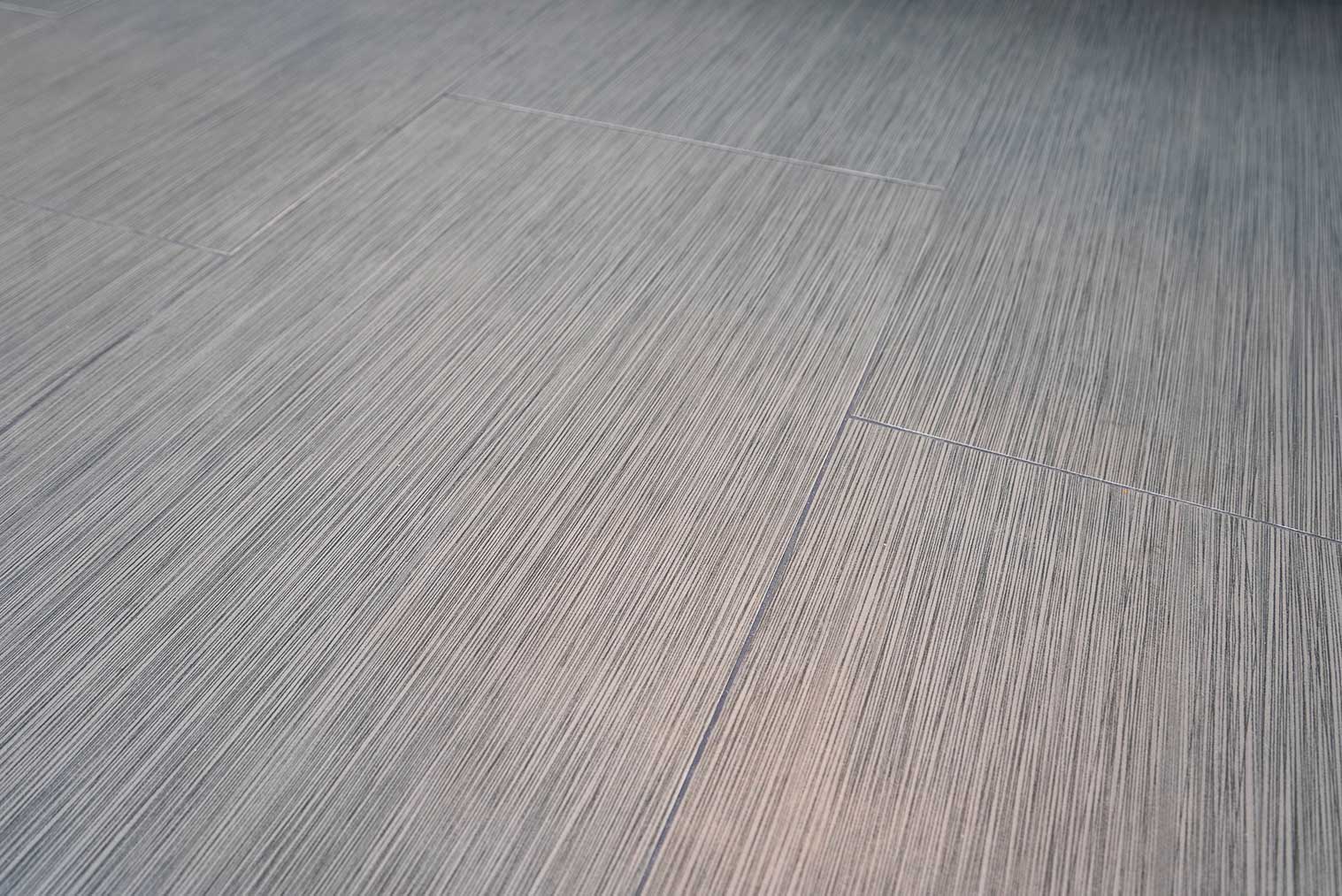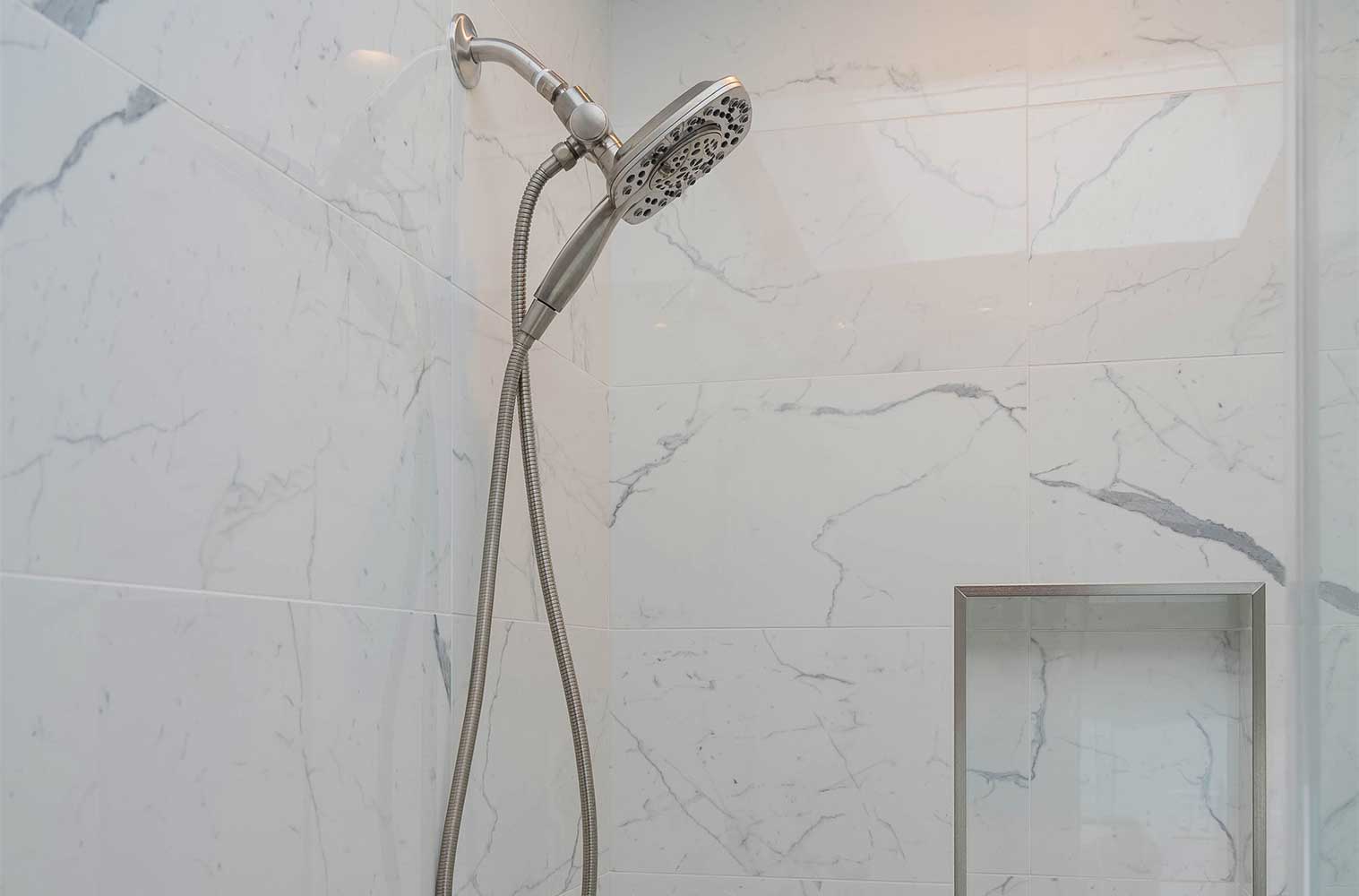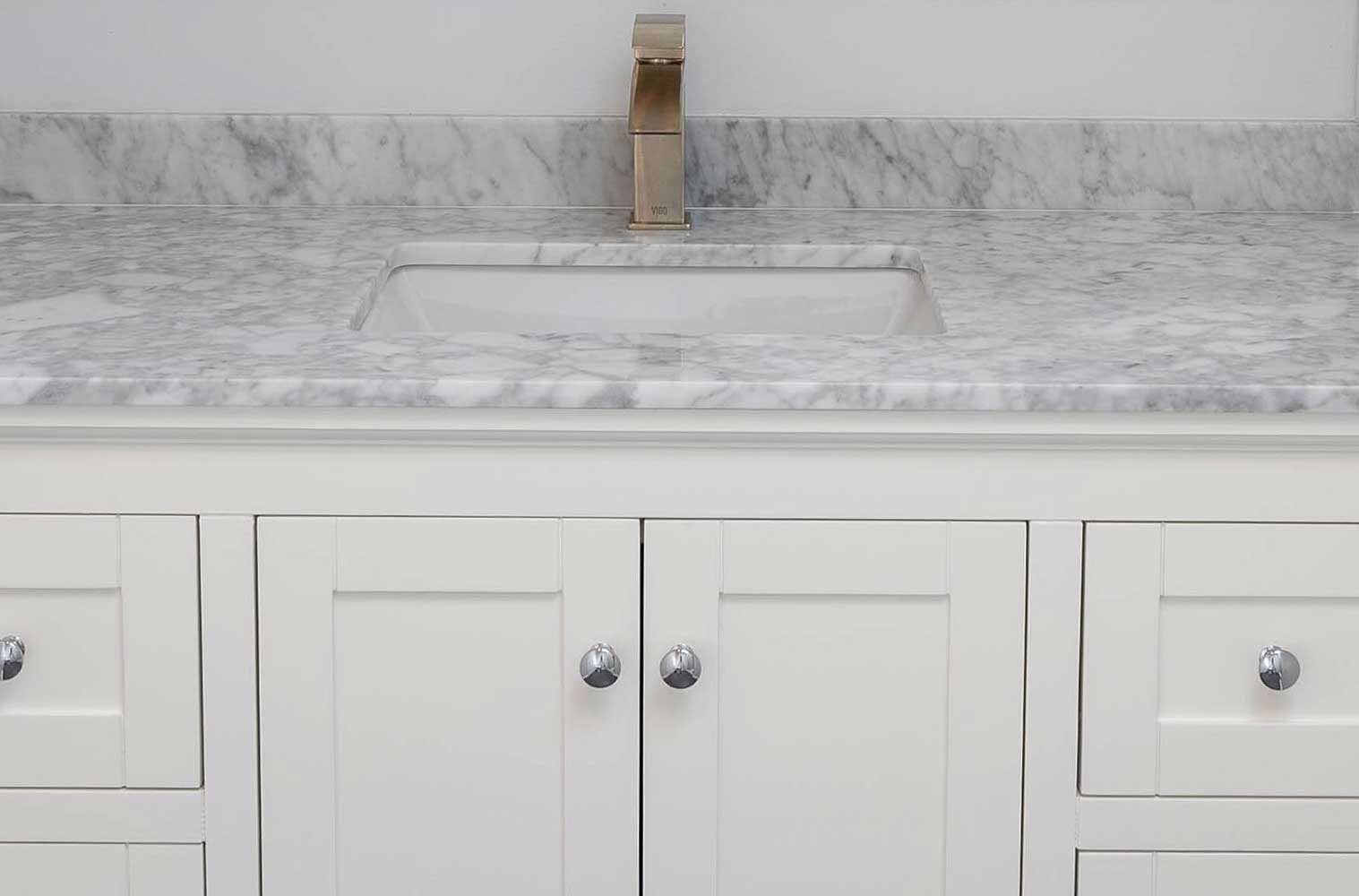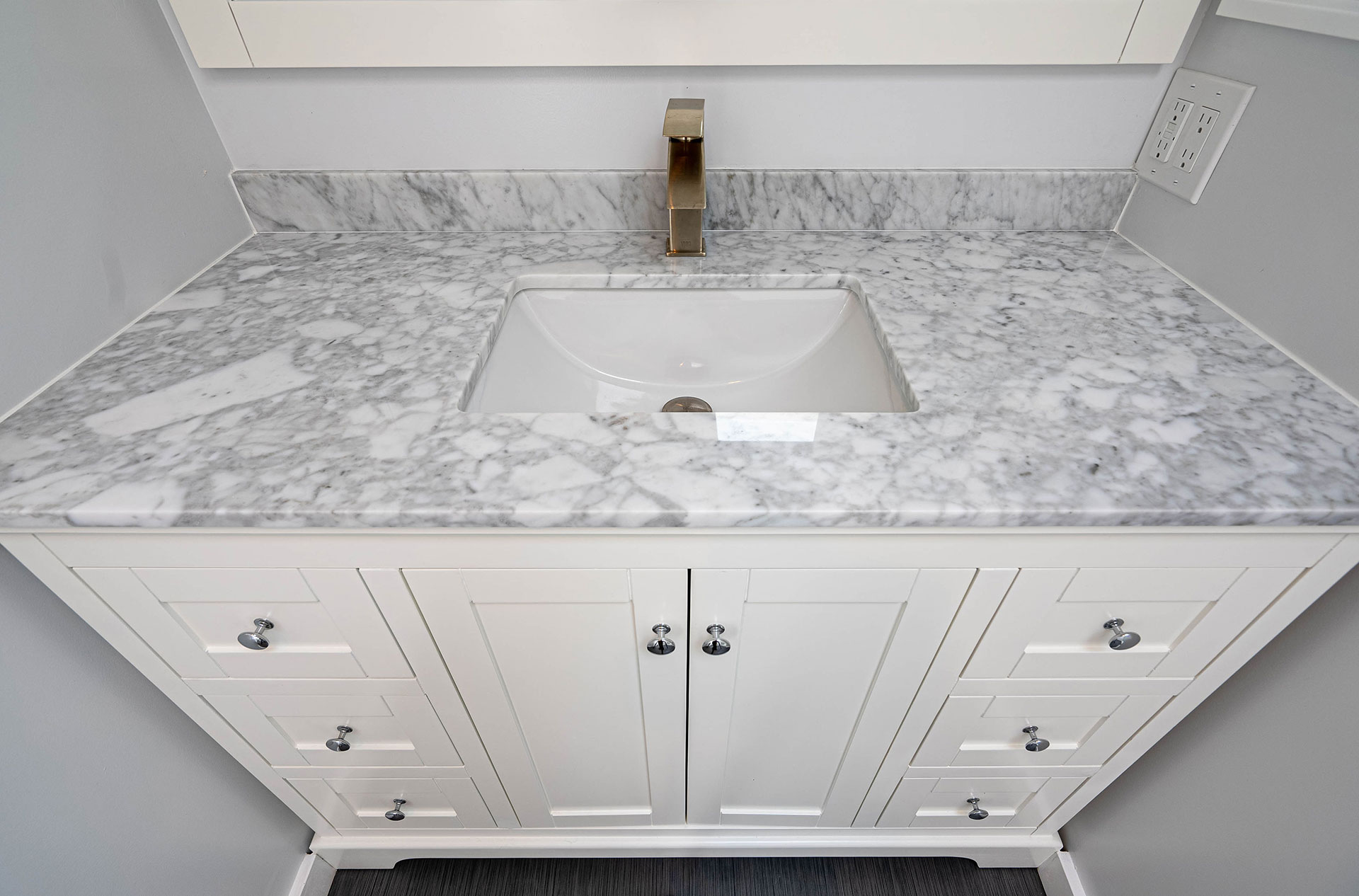 / Highlights
work
process
Starting from the ground up, the client chose Graphite Porcelain Tile from MSI's Focus collection. These mid-tone gray-lined tiles have a muted matte finish with a larger format, which is reminiscent of a classic wood texture and finish with the durability of porcelain. This neutral-toned flooring set the stage for ensuring all other added elements would be the highlights of the space.
For the shower walls, we went with a classic option from Superior Tile, and the shower pan was outfitted with Carrara Premium Stone 2 x 2 Hexagon Mosaic tiles. These smaller tiles offered a faux marble finish in the same monochrome hues to complement the outlying color palette. We finished out the shower with a Delta Ashlyn Monitor 17-Series Dual-Function shower head in a matching finish.
The crown jewel of the bathroom is usually the vanity, and this pick was no different. The client was immediately drawn to the Wyndham Collection Avery 48-inch Single Basin Vanity Set from Build with Ferguson for its integrated storage cabinets and drawer space. This particular vanity came with a marble top to match the shower tile and a traditional framed mirror. The finishing touch was the Karlie 4-Light Bathroom Vanity Light. The cylindrical opal etched glass globes added that little extra the room needed.
/ Final Results
After
Remodeling