Cambridge Way,
Culver City
/ Introduction
About
the Project
It was truly our pleasure to tackle this full condo remodel in Culver City. This condo had maintained many of the outdated, 1980s-era design characteristics that were put into place when the building was originally constructed. The clients had a specific vision and budget in mind and knew they wanted a wholly responsive, fast-acting remodeling company to help.
This full remodel consisted of a complete renovation of the kitchen, the master bathroom, the hallway bathroom, and other changes in the bedroom and other parts of the living space. The outdated structure of the condo posed a few unique challenges that had to be addressed. However, overall, we are exceptionally pleased that we were able to create a sleek, modern living space the clients loved.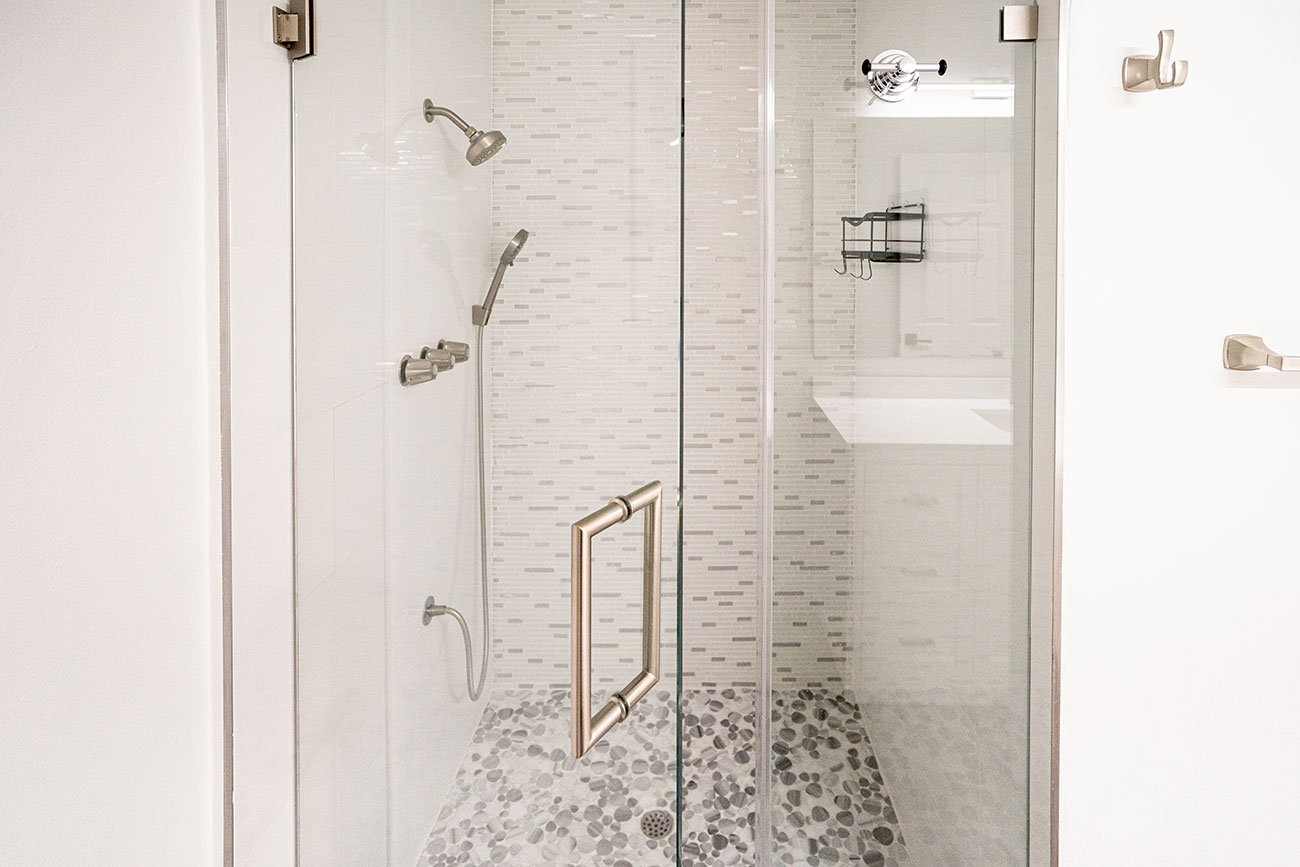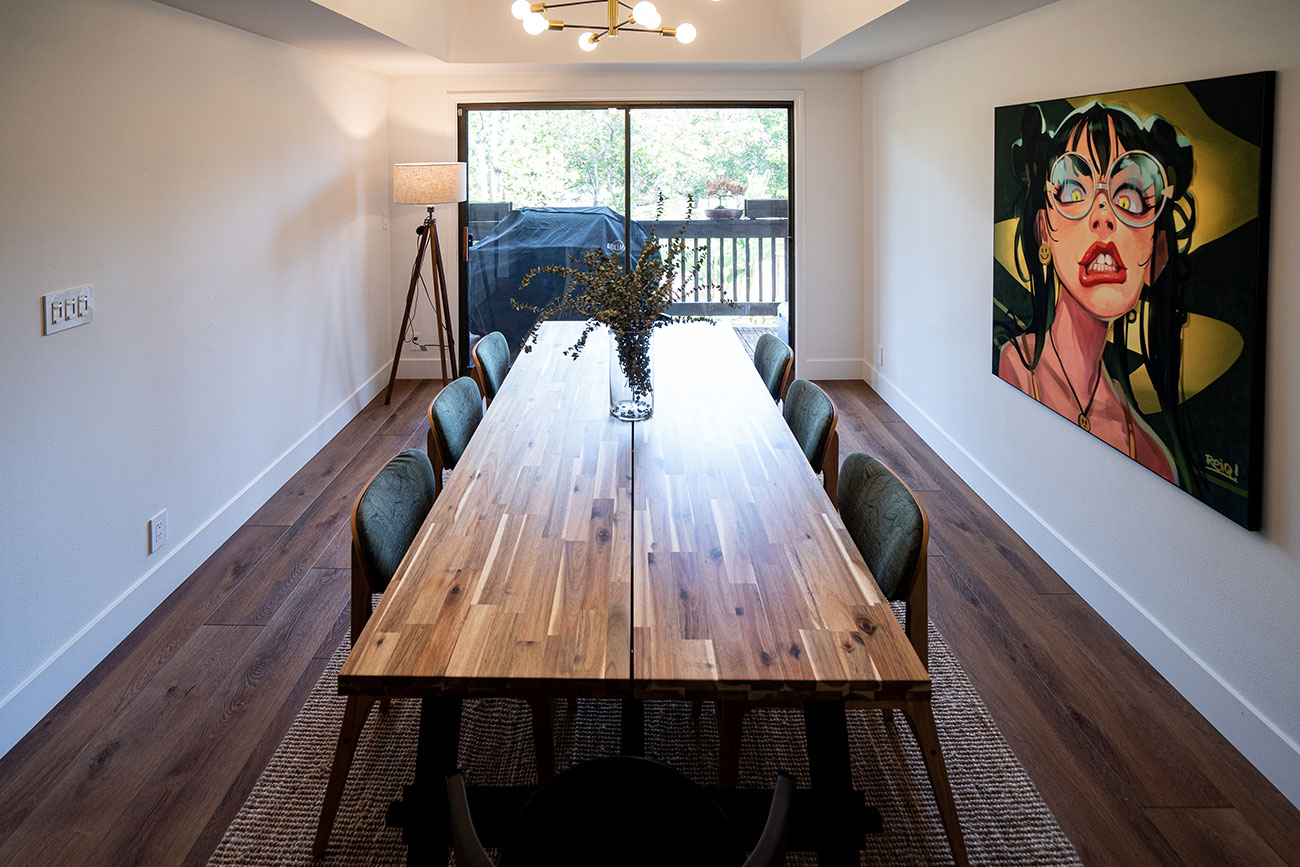 / Starting Point
Before
Remodeling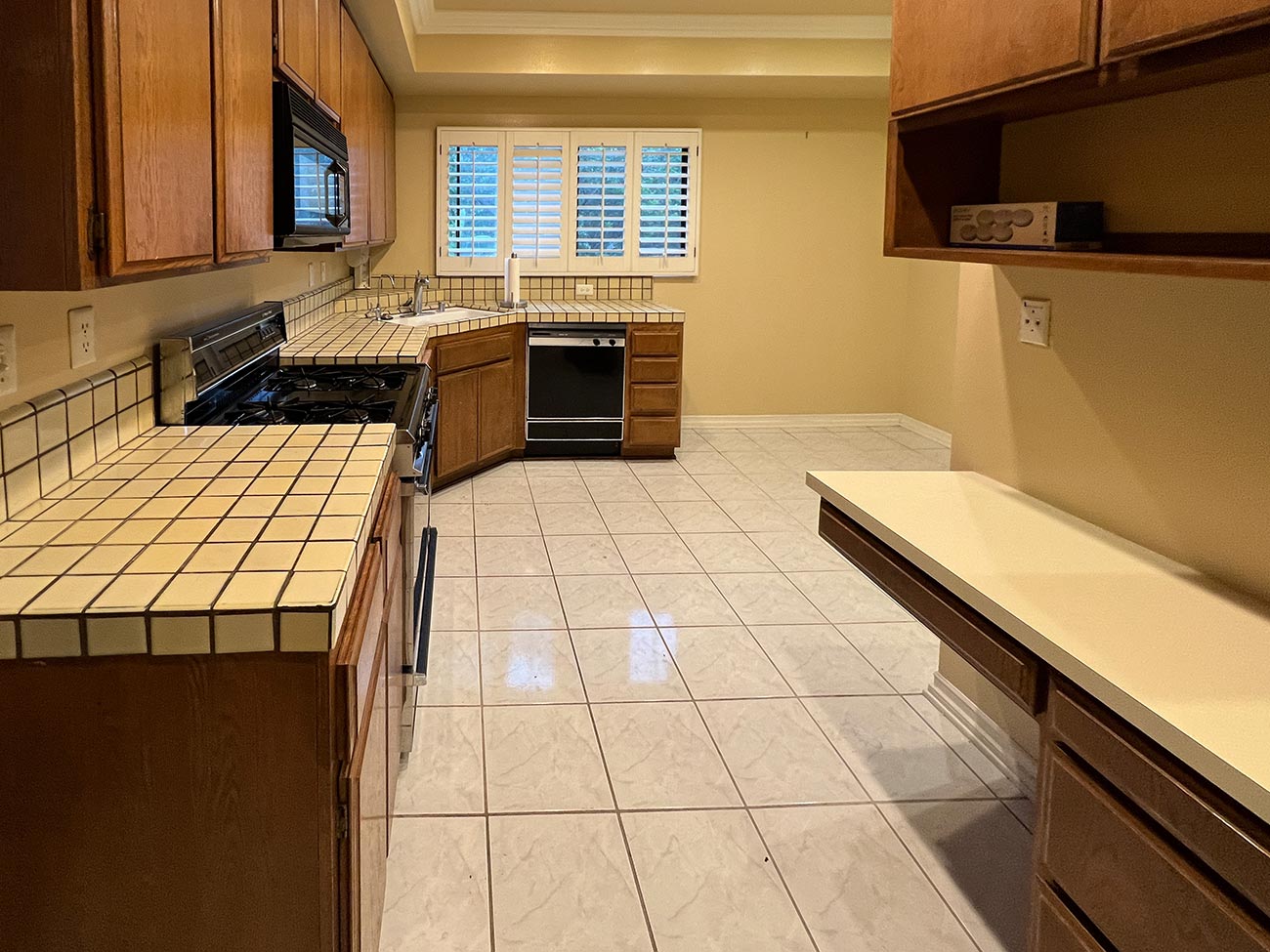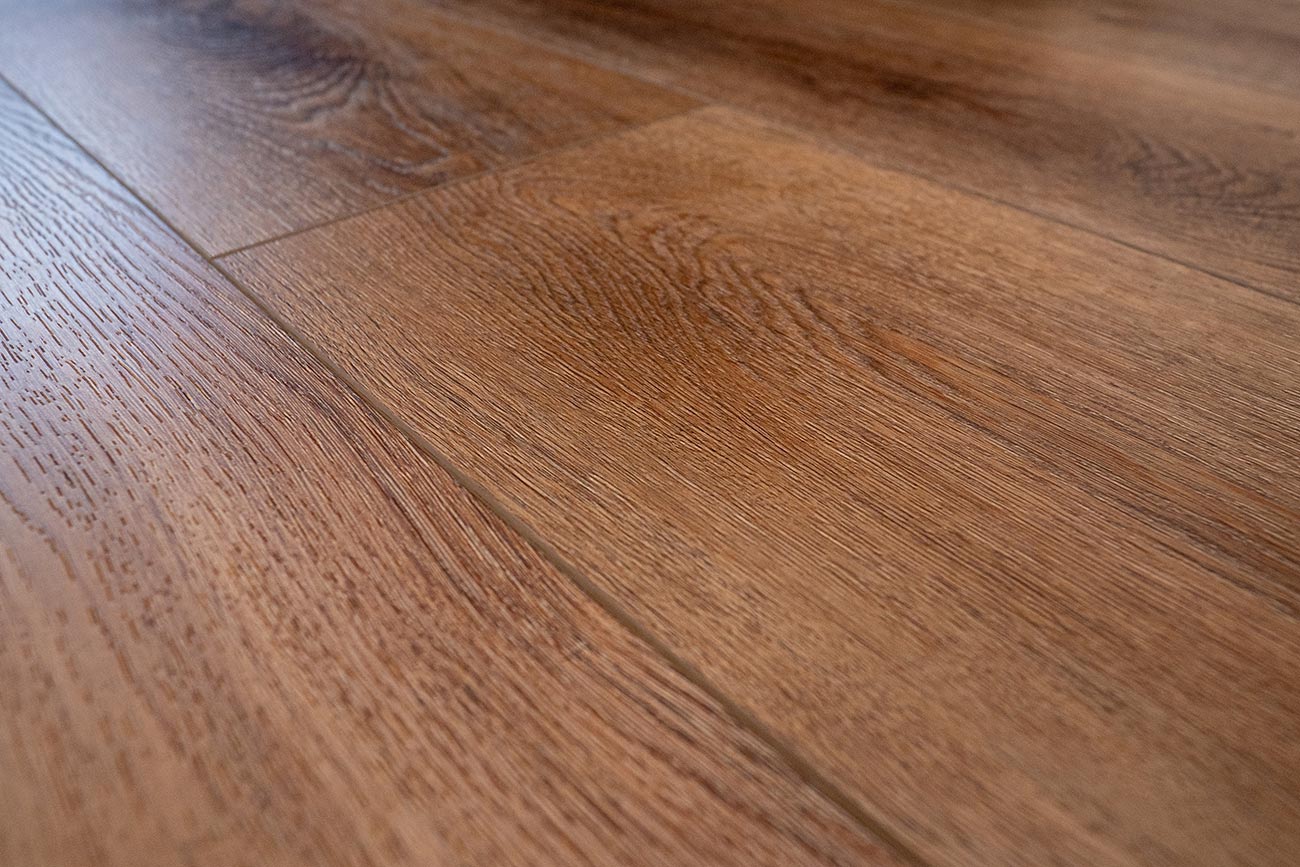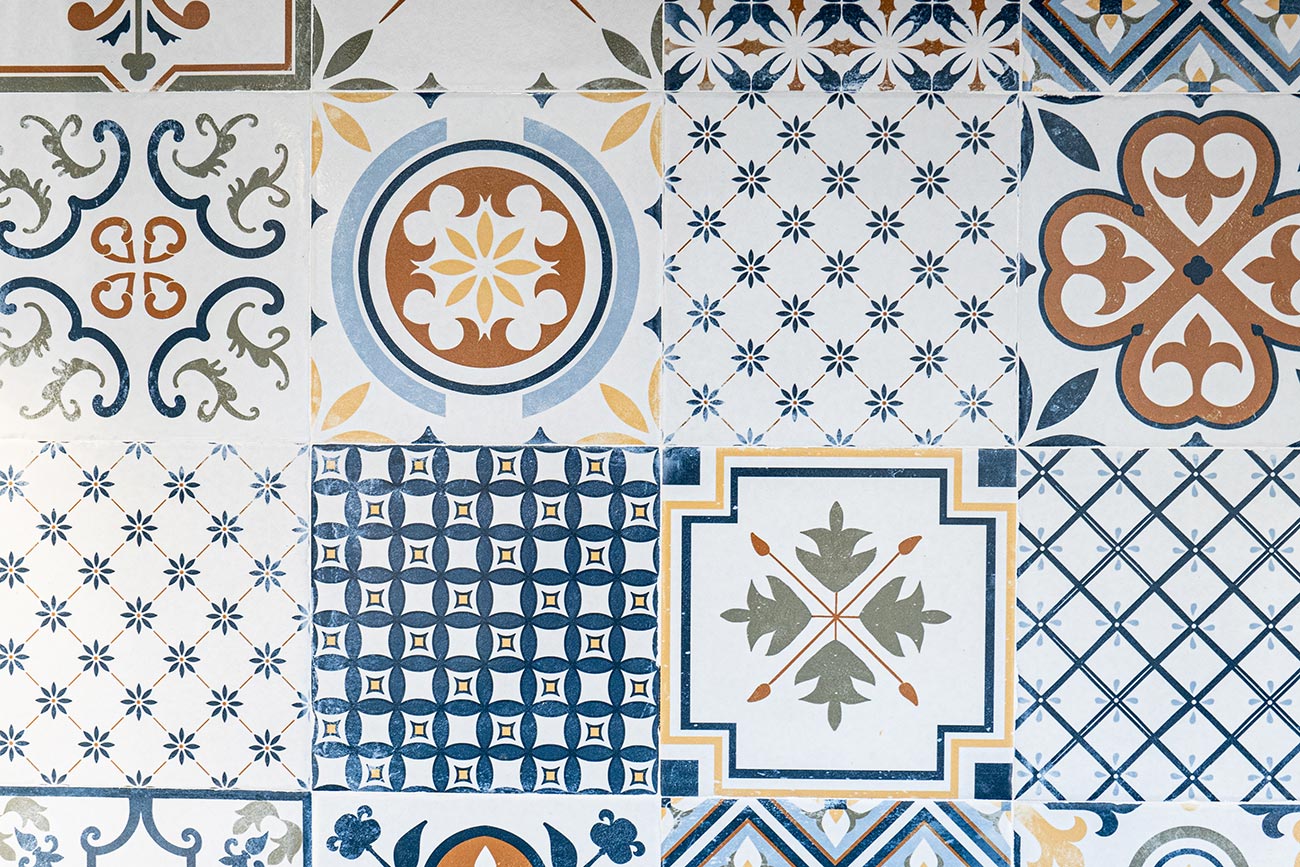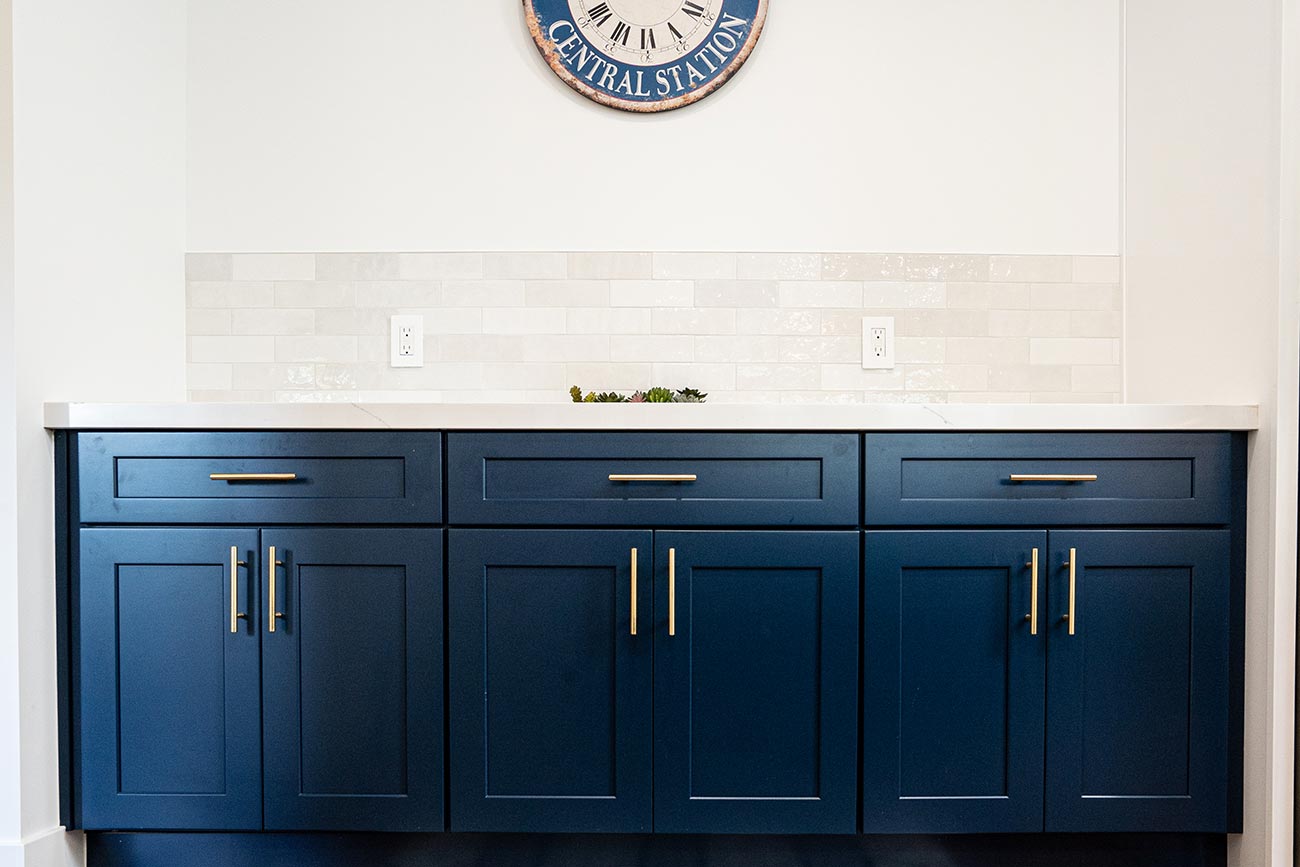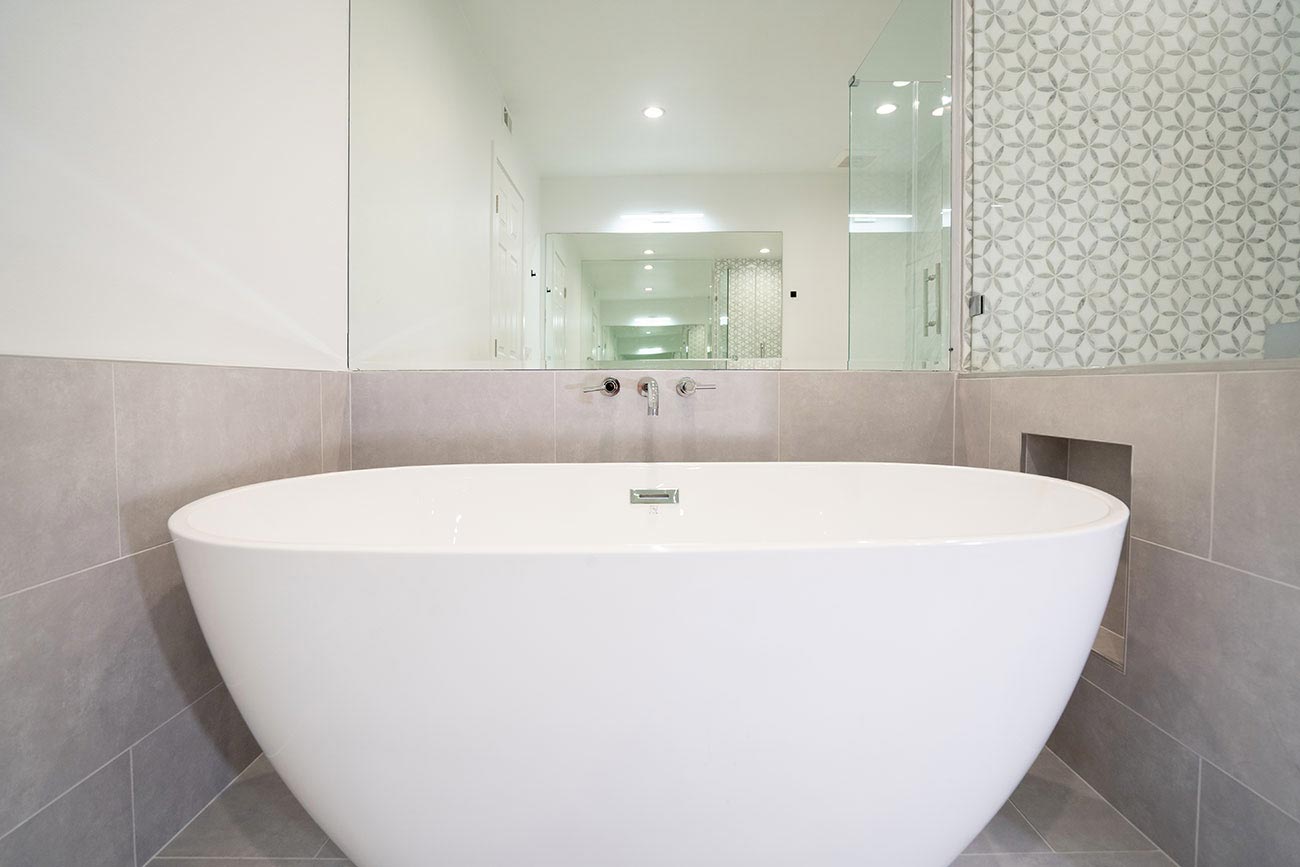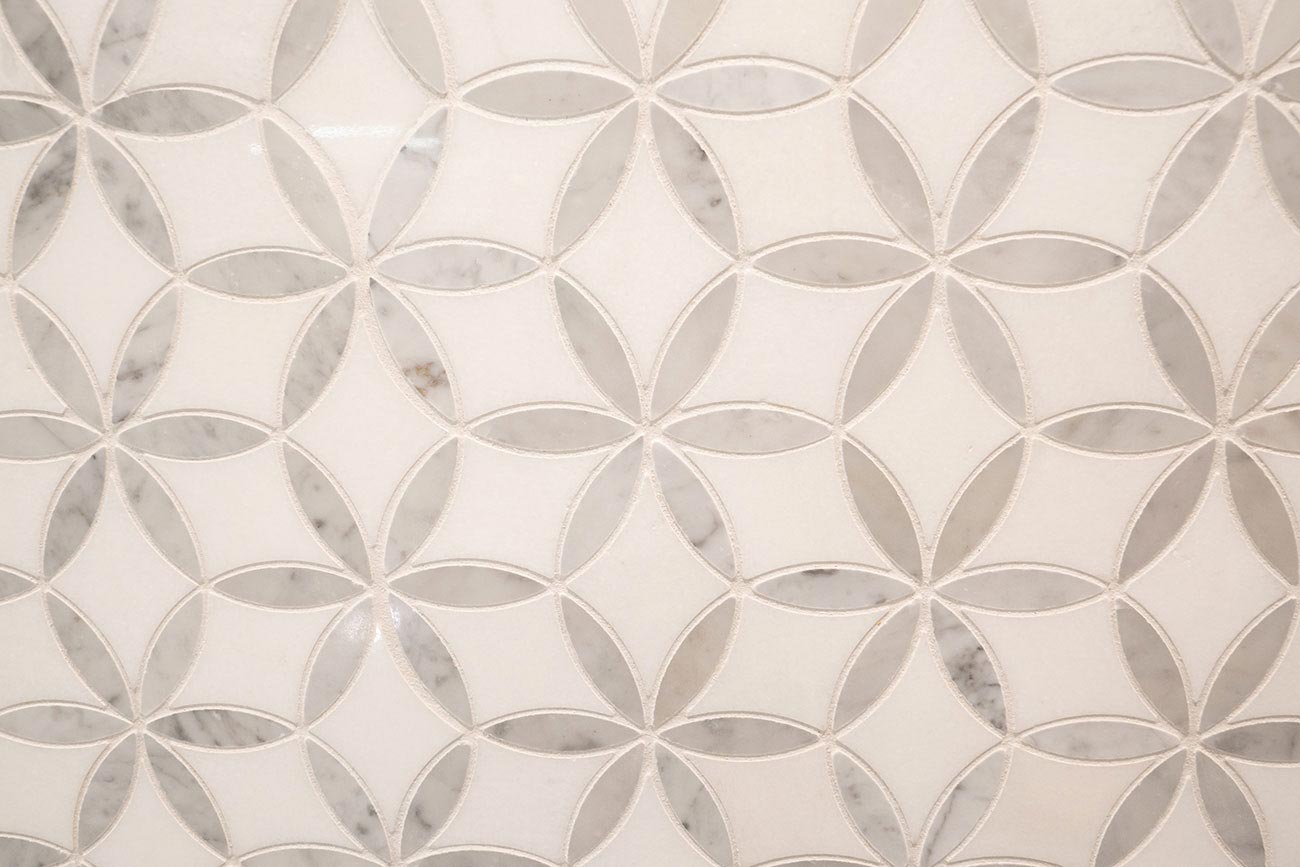 / Highlights
work
process
This full apartment remodel started with a fresh coat of white paint and accent walls in the living room, master bedroom, and entryway. We went with Reclaimed Oak luxury vinyl plank and laminate flooring from MSI to set the stage after removing the outdated green carpet. We also replaced old interior doors throughout the living space for the bedroom, closets, and bathrooms with more modernized Trimlite doors from Build.com. The condo also received new light fixtures throughout, new baseboards, and new electrical outlets.
The kitchen received the most comprehensive remodel of the entire space. The area was outfitted with new Shaker-style cabinets (blue lower and white upper) and topped with a Calcatta Trevi quartz countertop. Harman Detroit pendant lights, a Cloe 2.5″ x 8″ ceramic tile backsplash in white, and an Elkay 30″ Farmhouse sink in white were installed. The client chose a Bayker Maiolica tile collaboration for an accent wall behind the range that boasted color details to match the rest of the kitchen and create a bit of geometric flair. Finally, new stainless steel appliances and gold fixtures, including a Kohler Krue kitchen faucet tied everything together.
For the master bathroom, we installed a new 60″ x 36″ Wyndham Collection soaking tub with a matching filler spout. We installed new tub-surround tile to give the space a more modern vibe and finished with additional necessities like a bathroom fan with a humidity sensor. For the hallway bathroom, the existing flooring remained, but we installed a new Wyndham Collection Miranda 60″ vanity with a single basin vanity top in cultured marble.
/ Final Results
After
Remodeling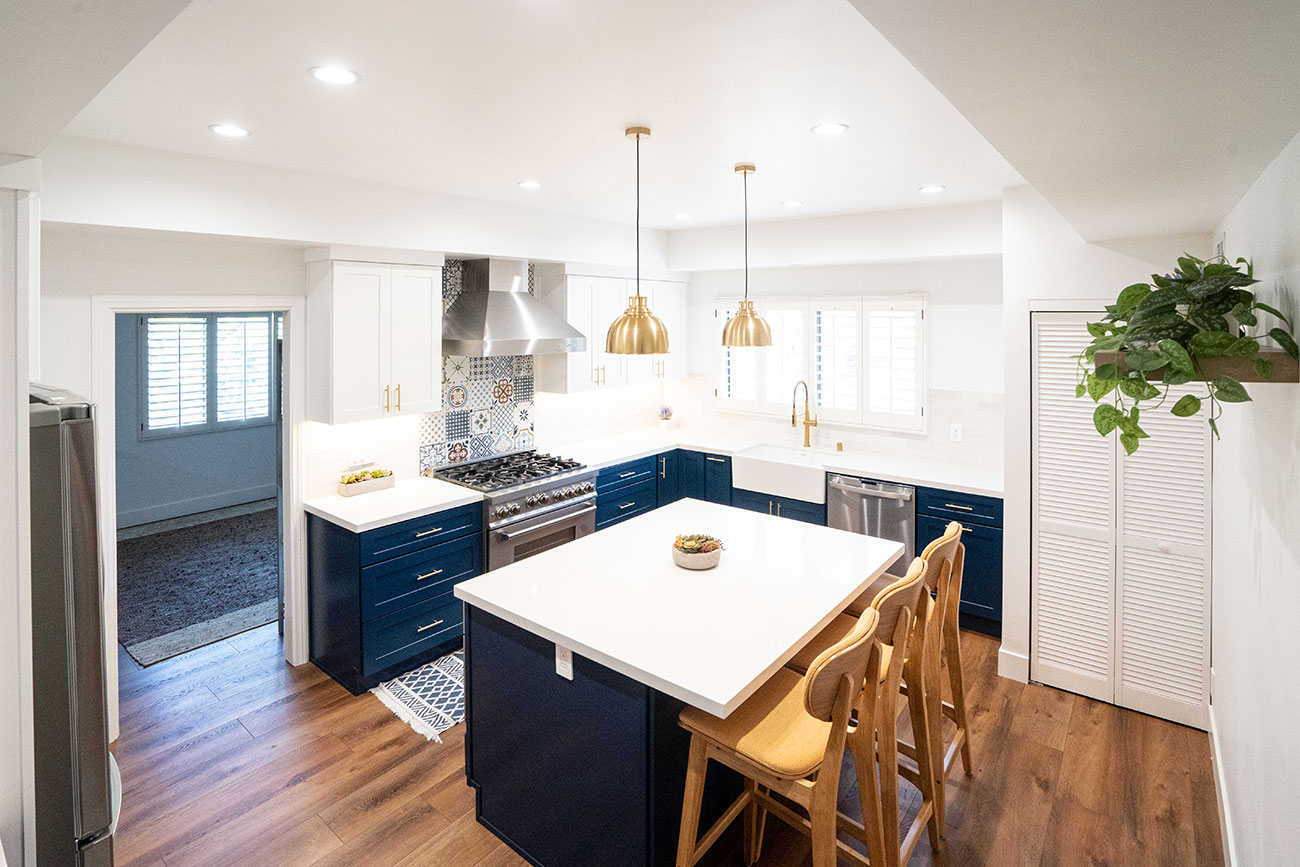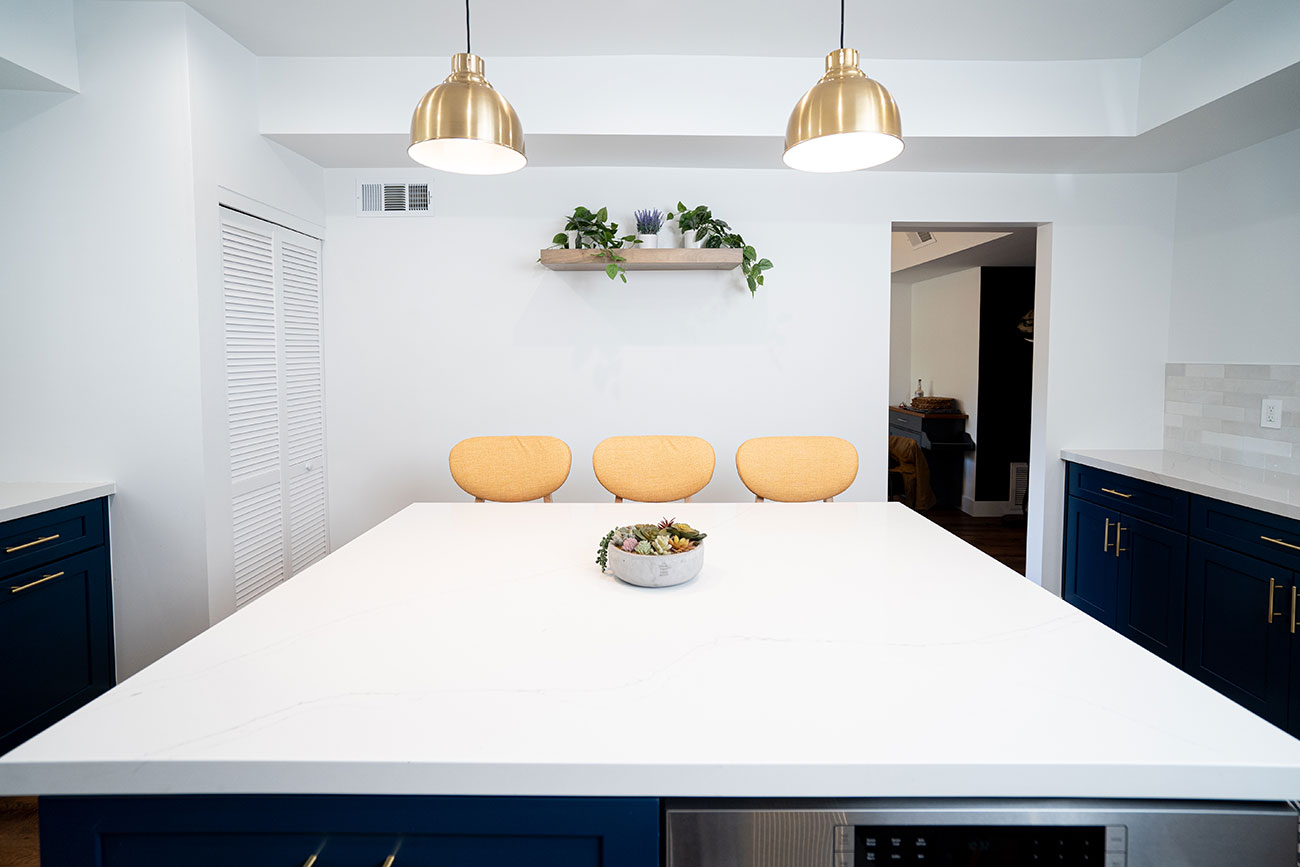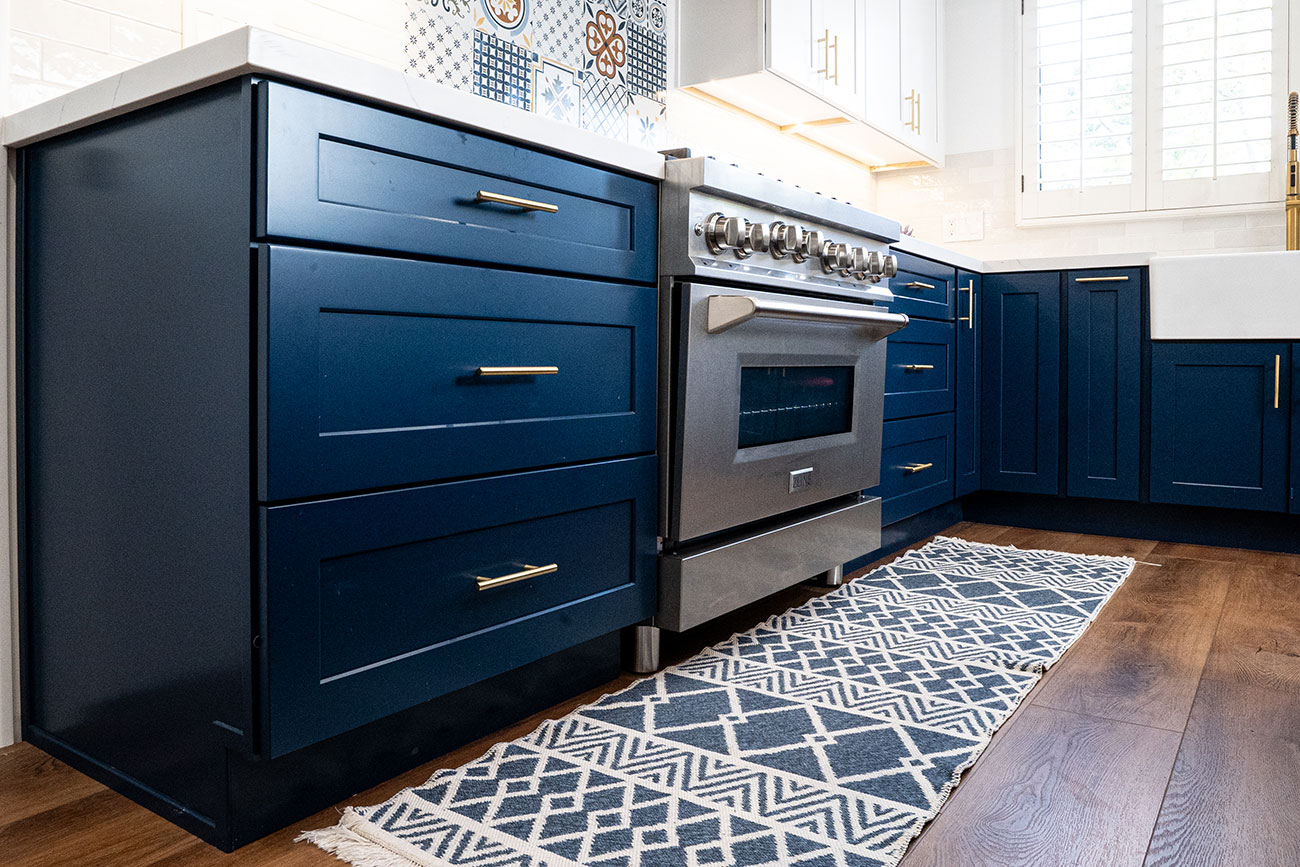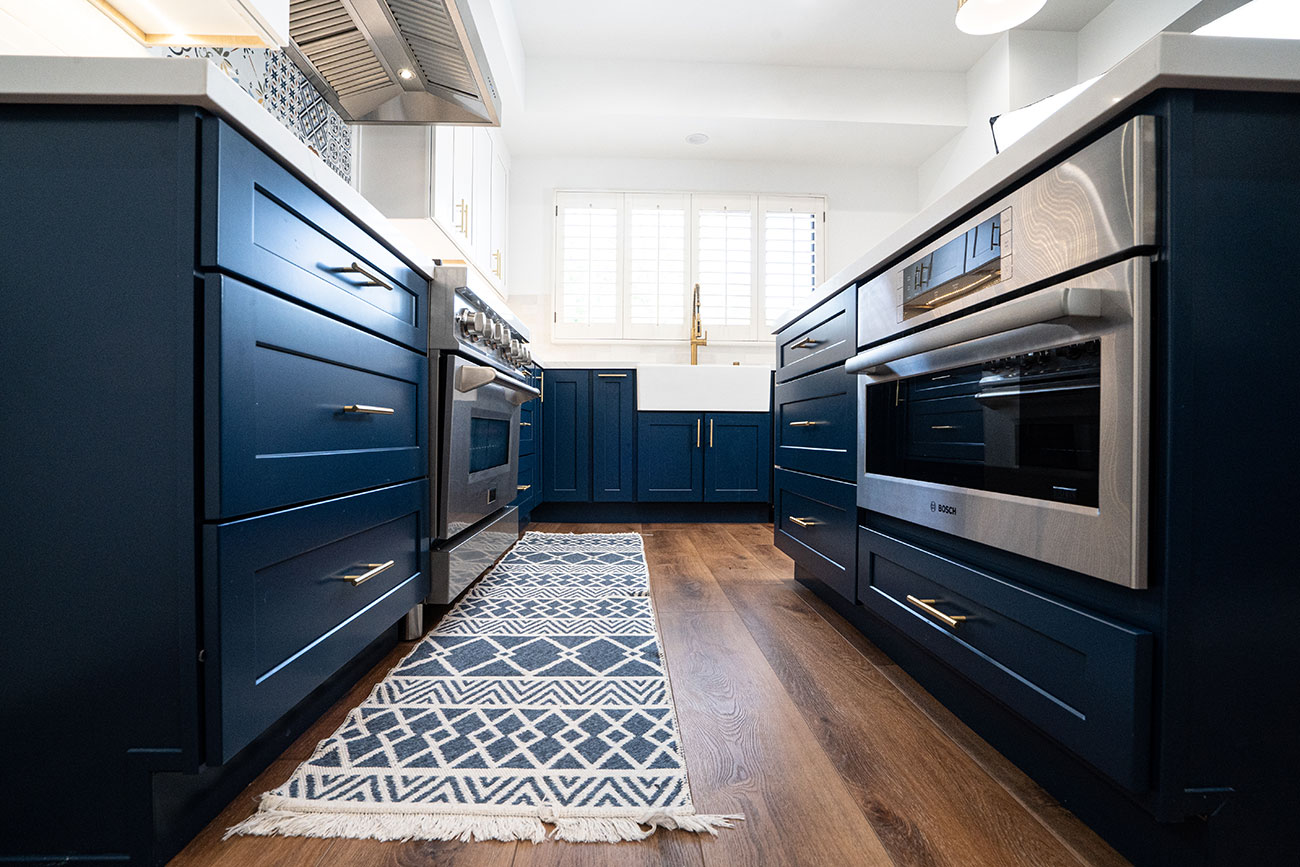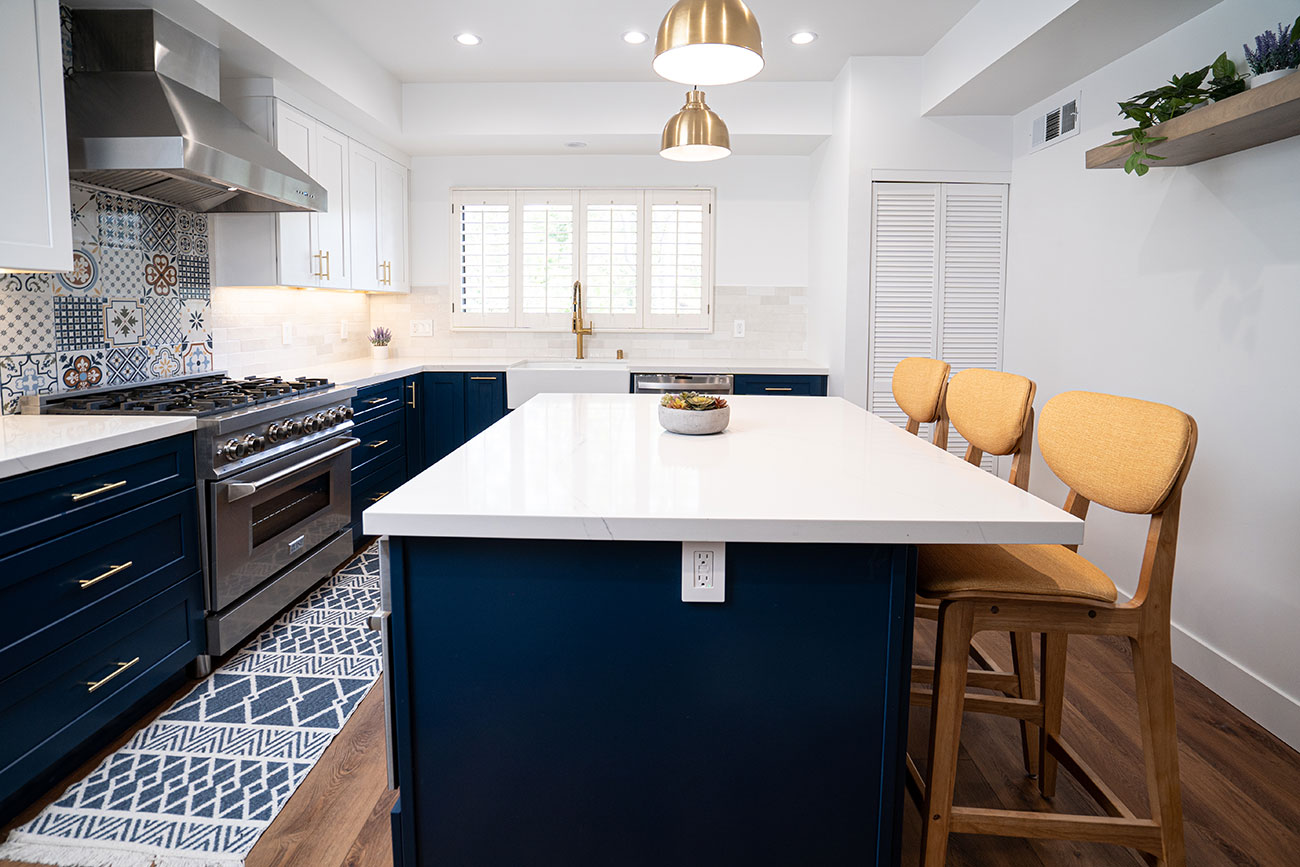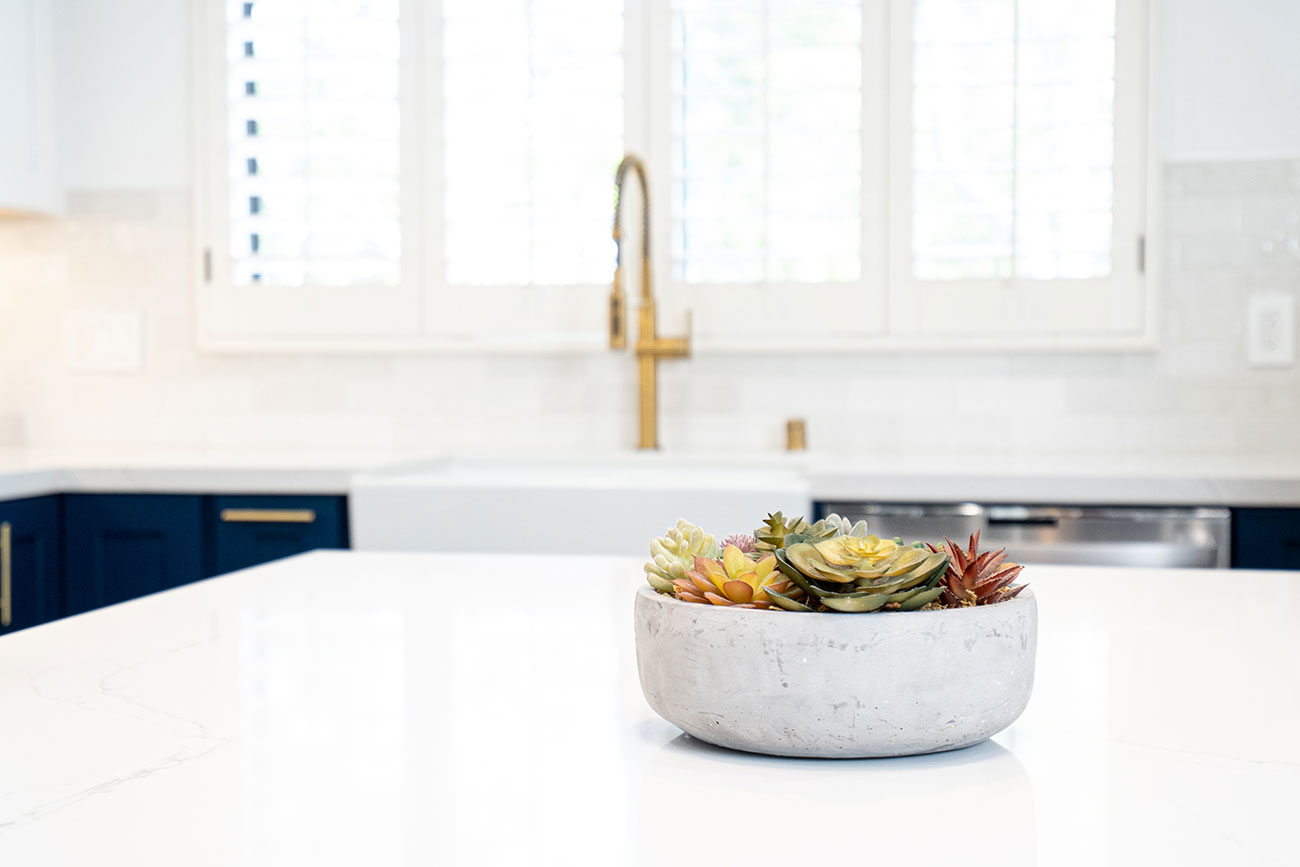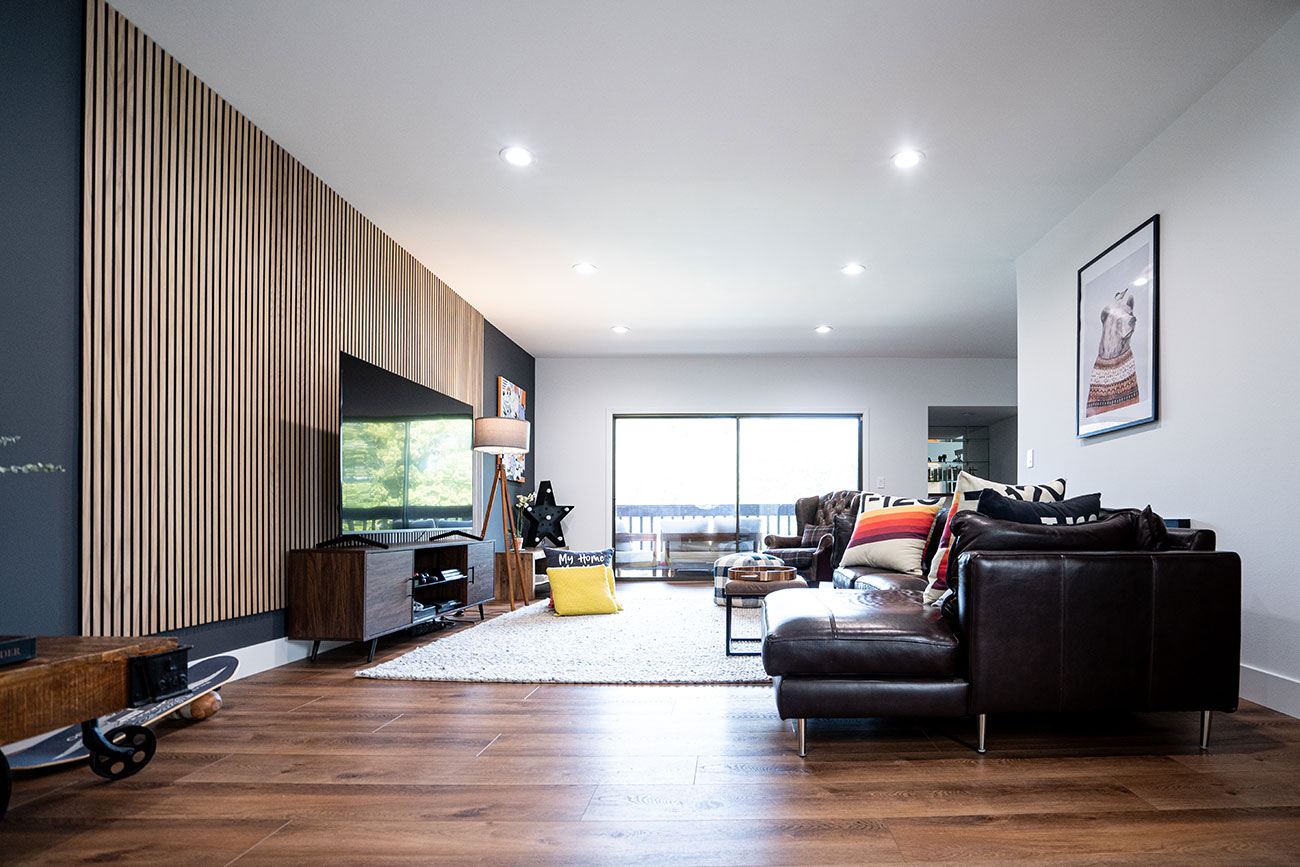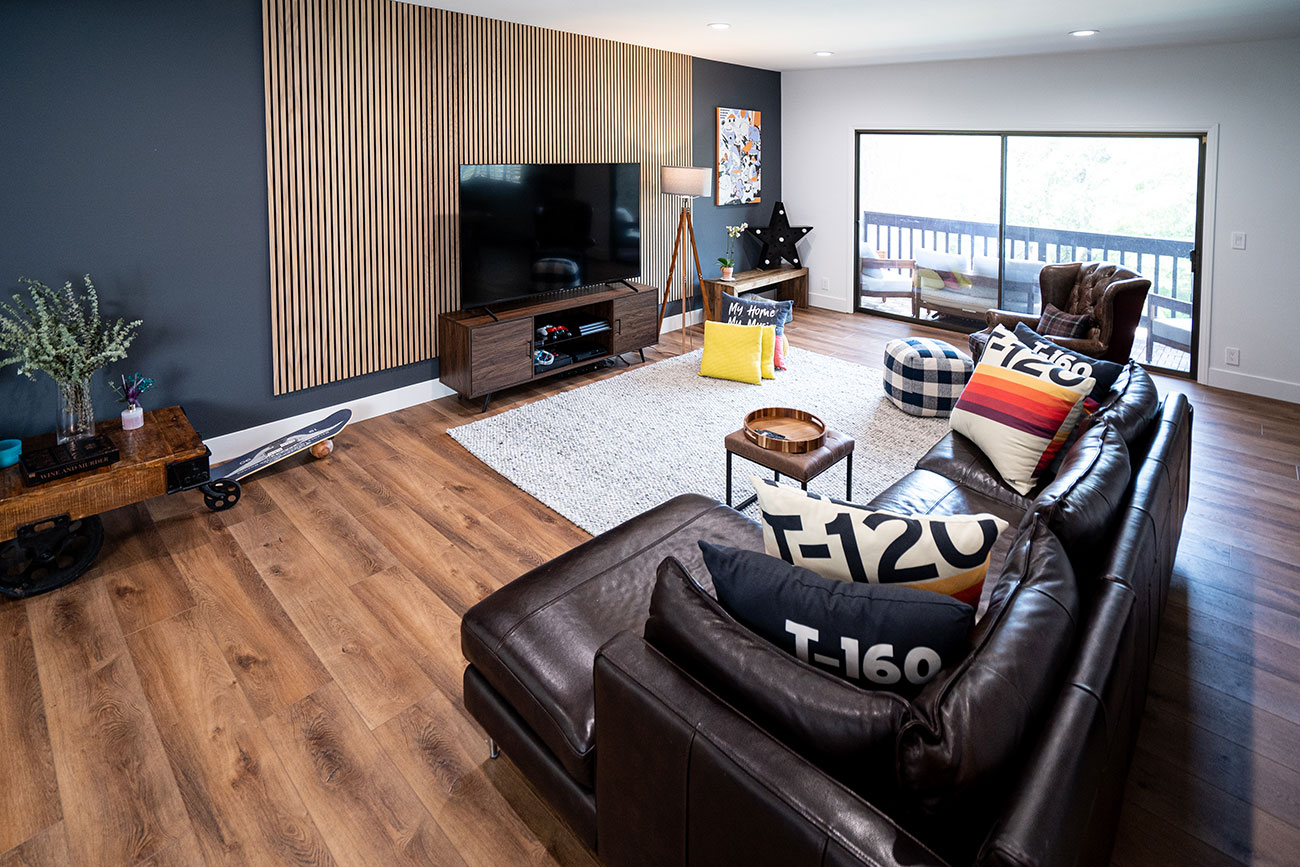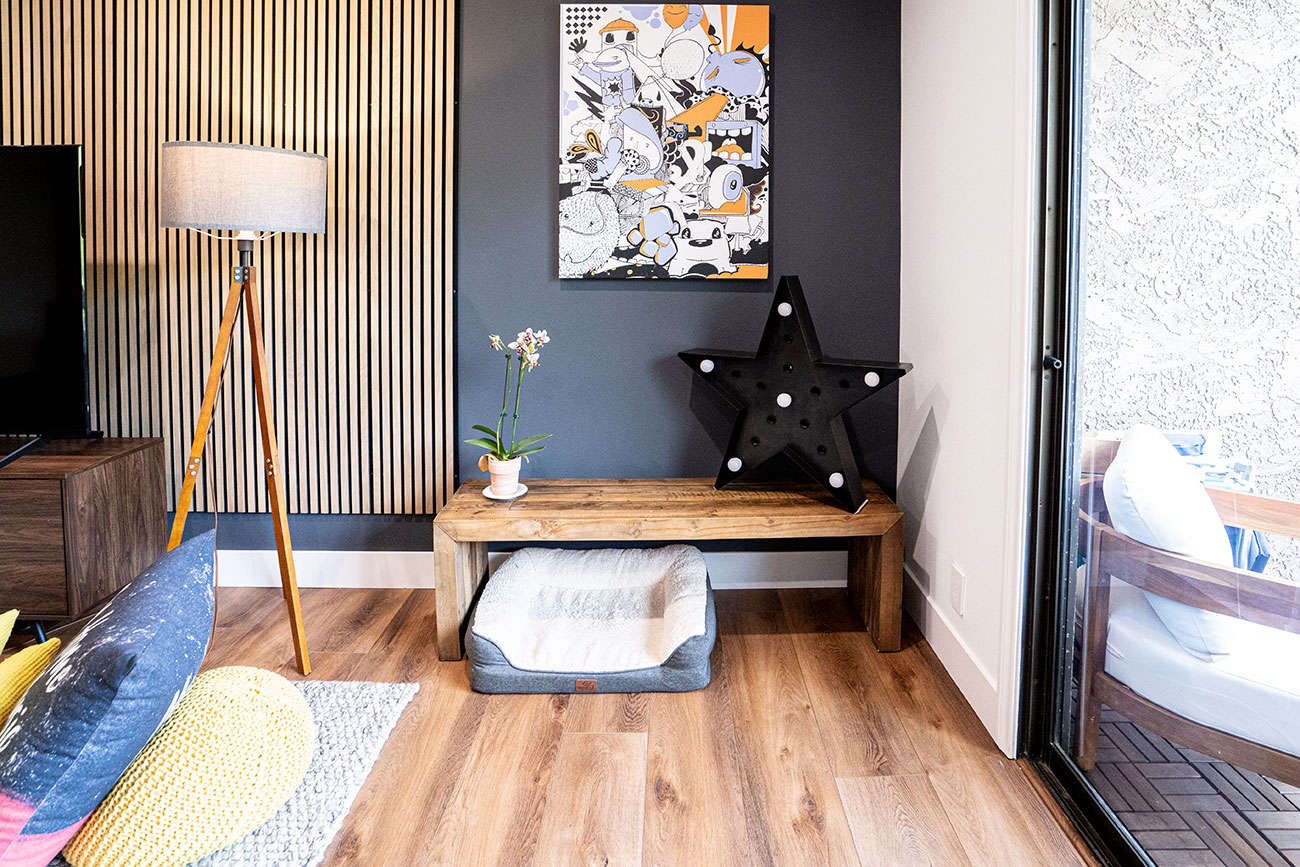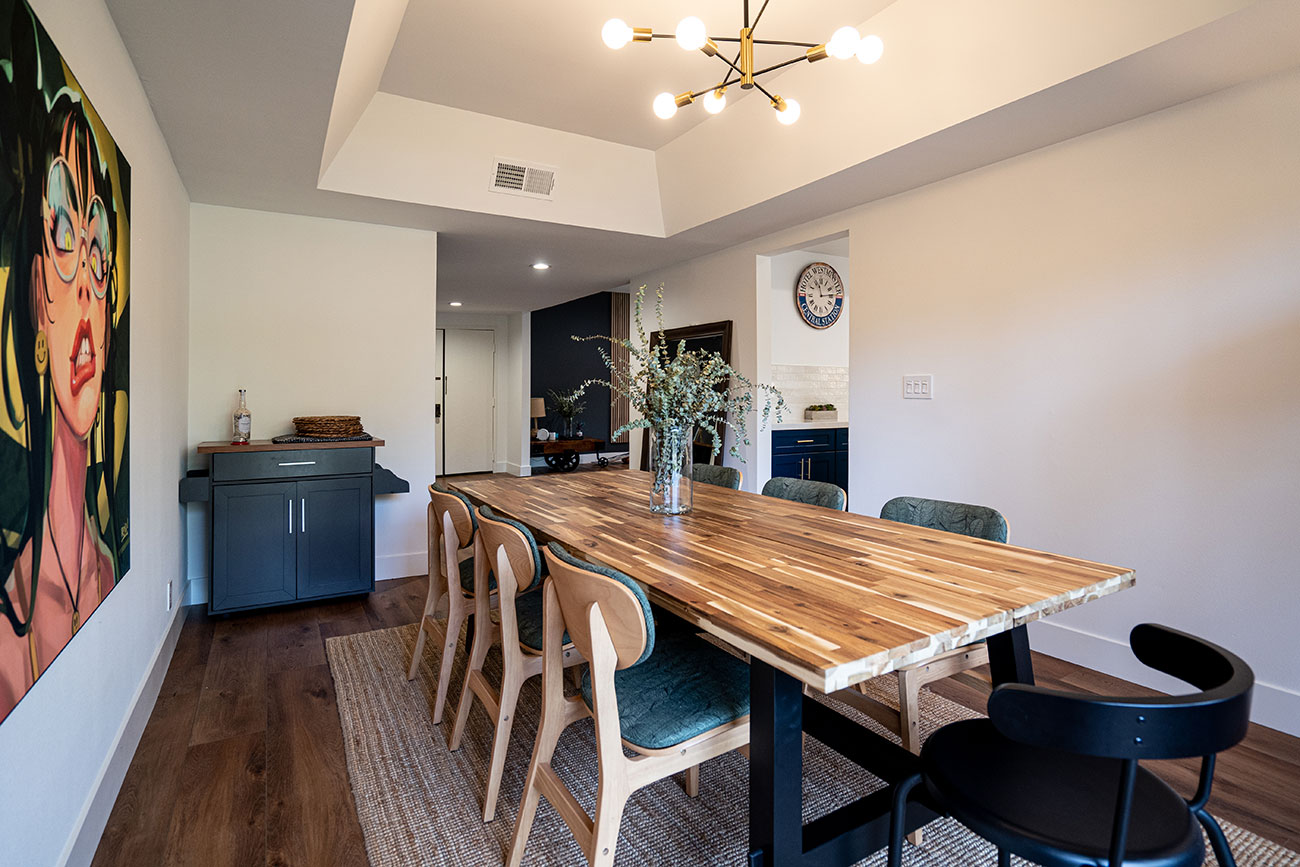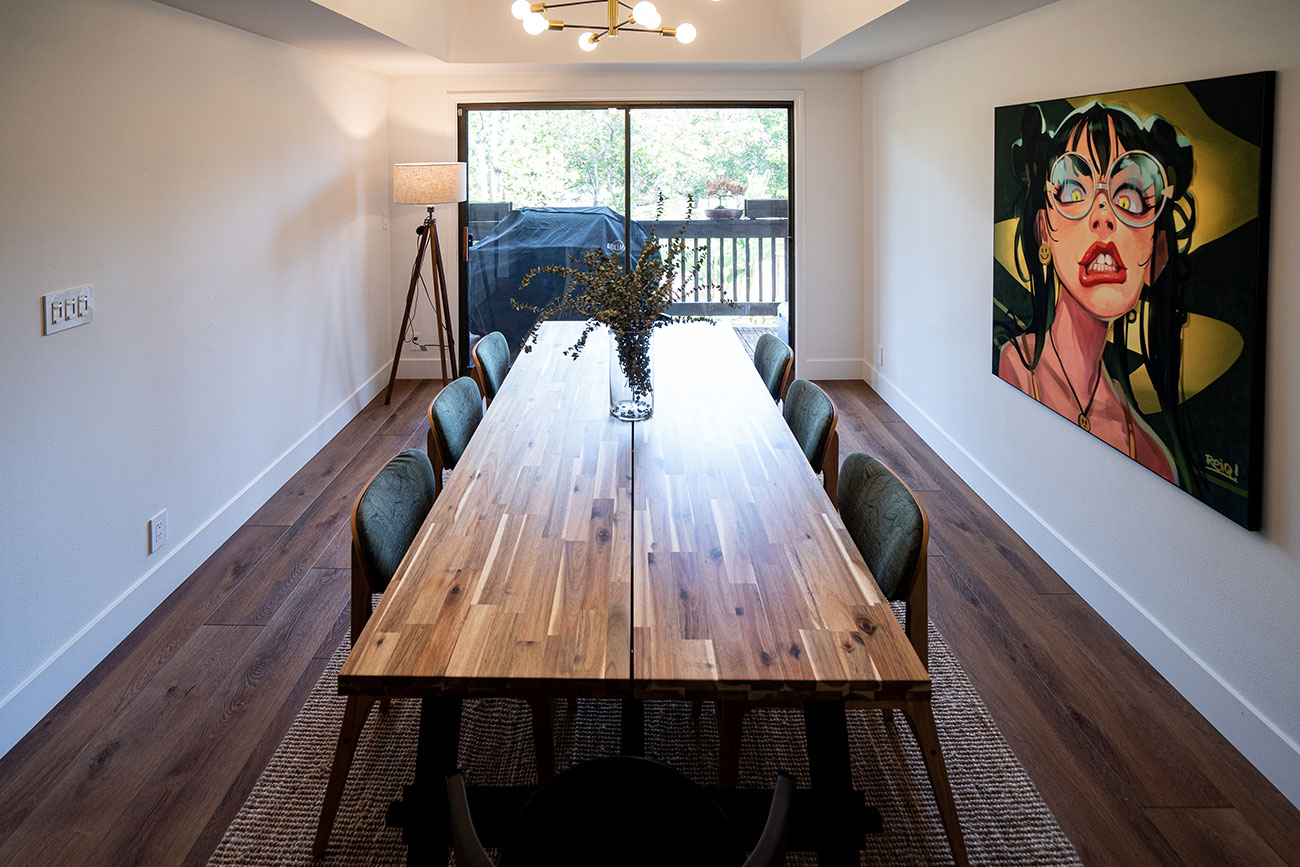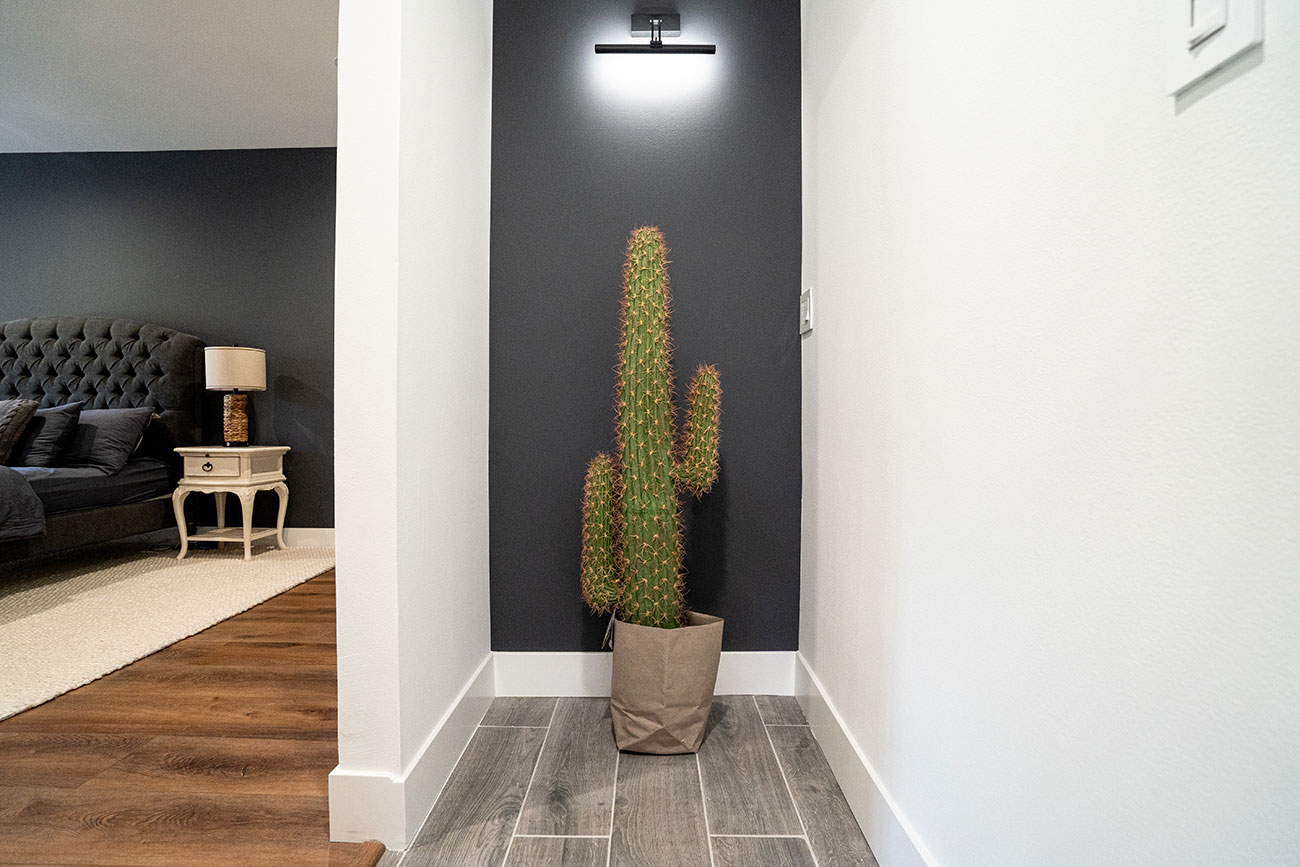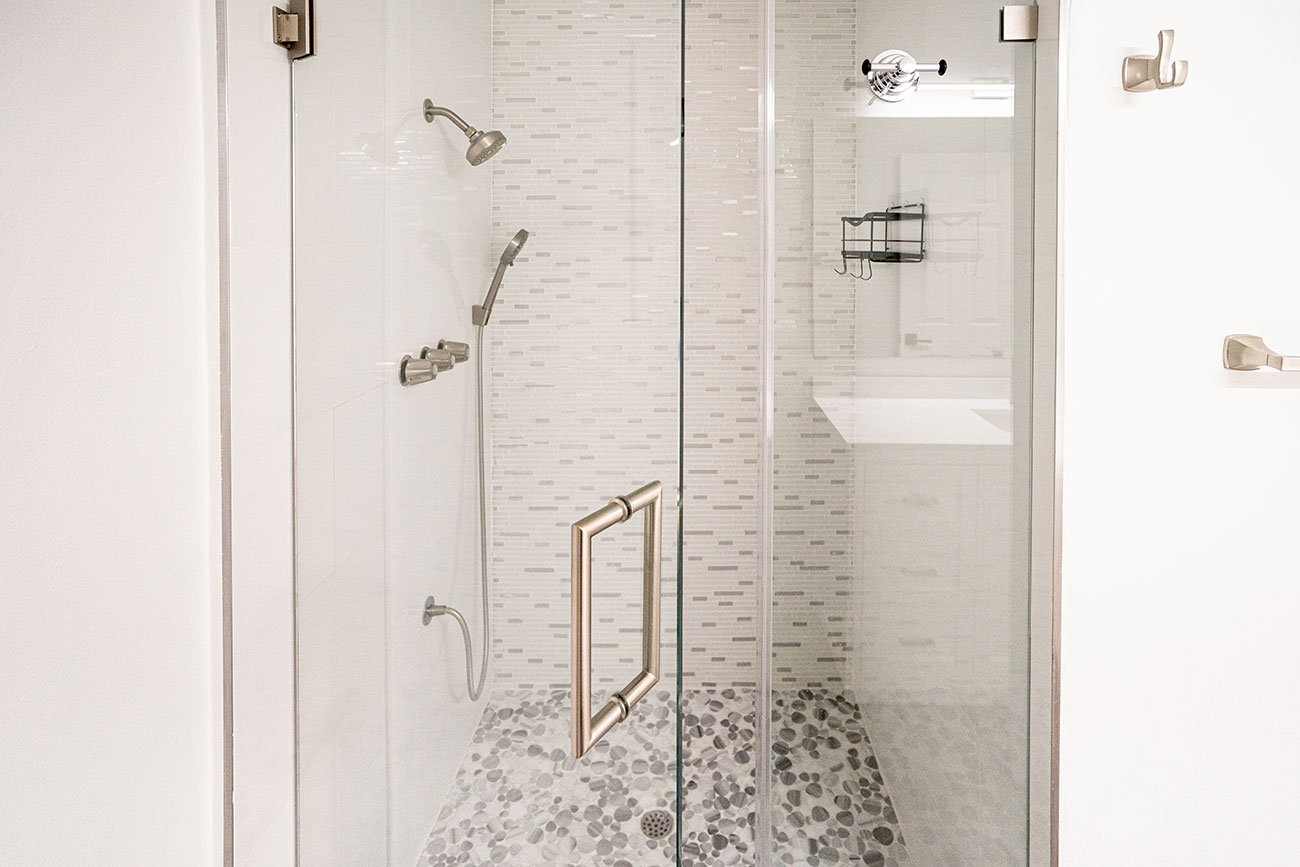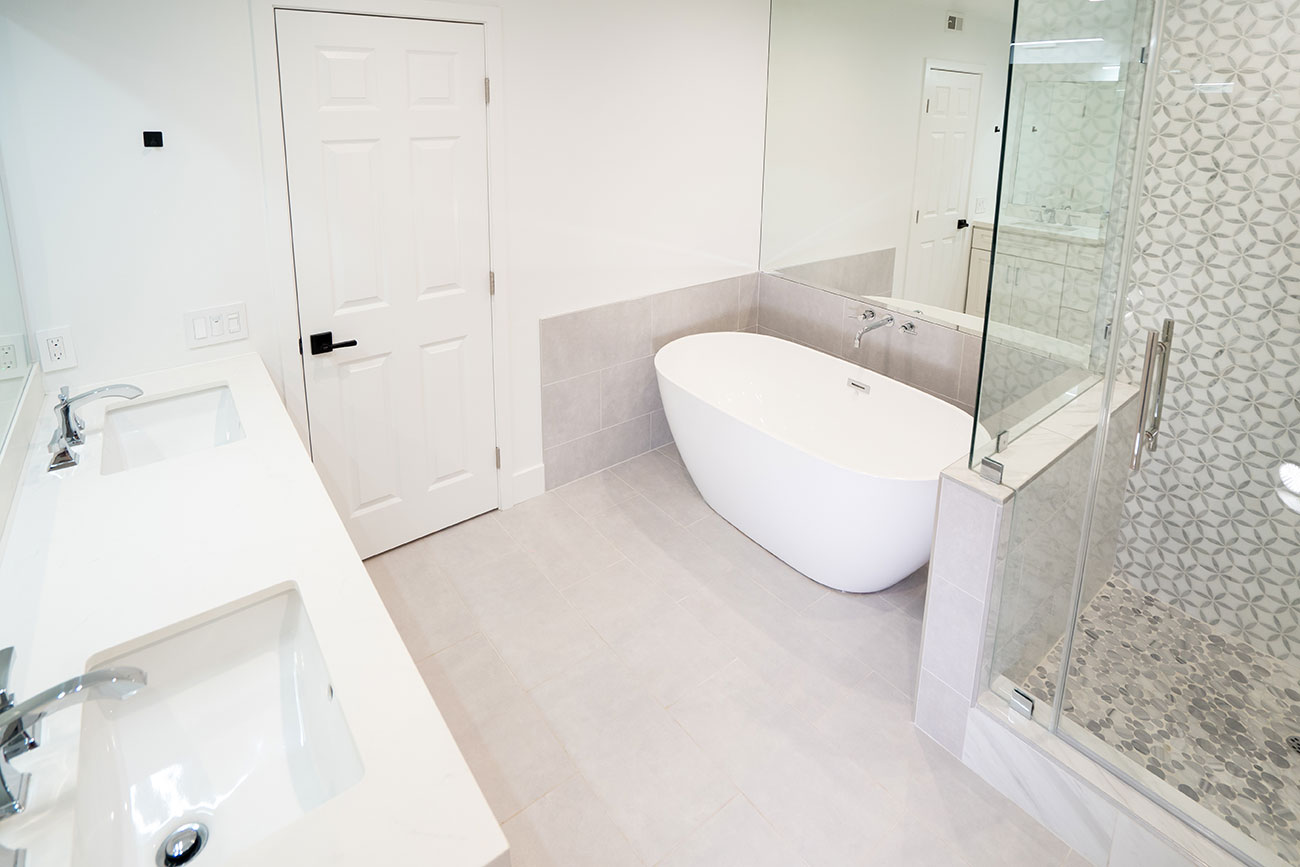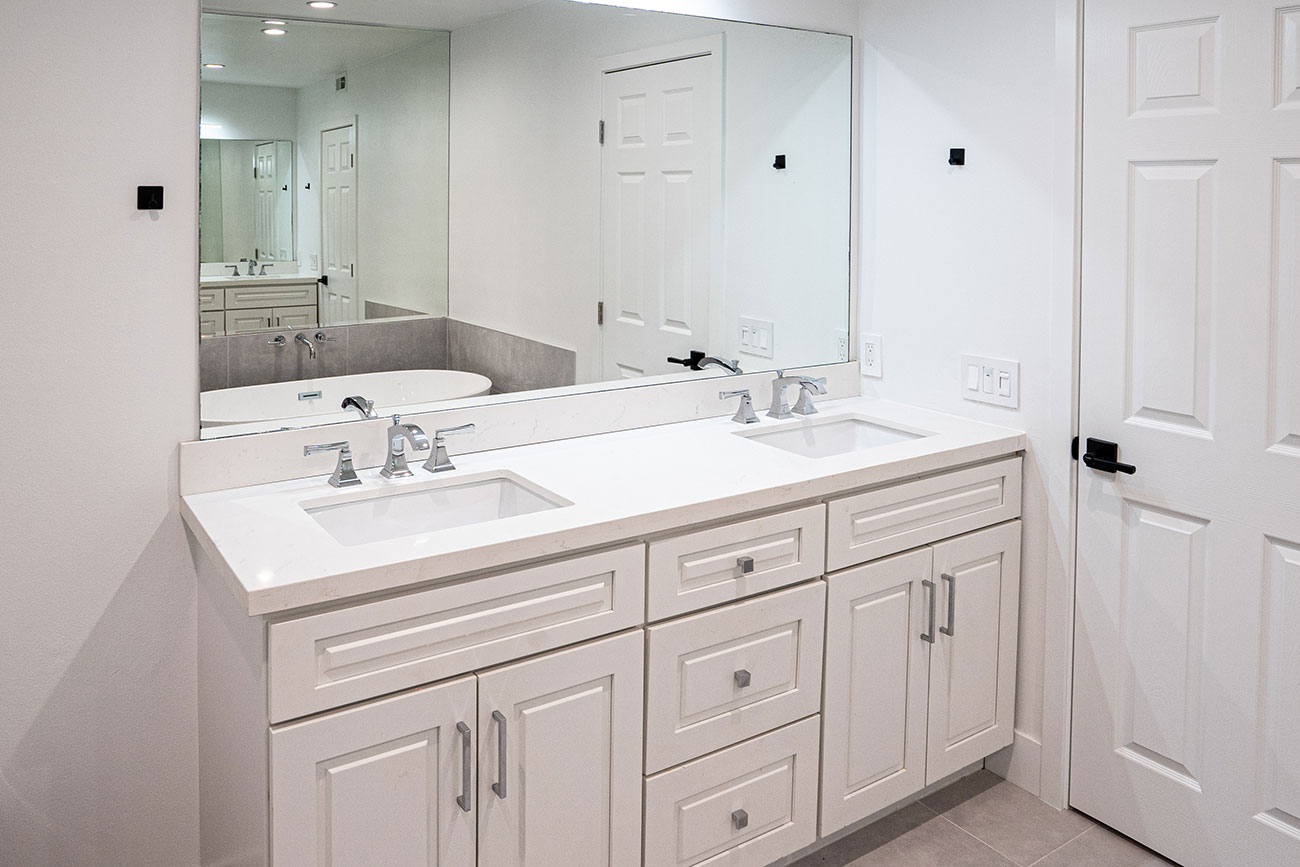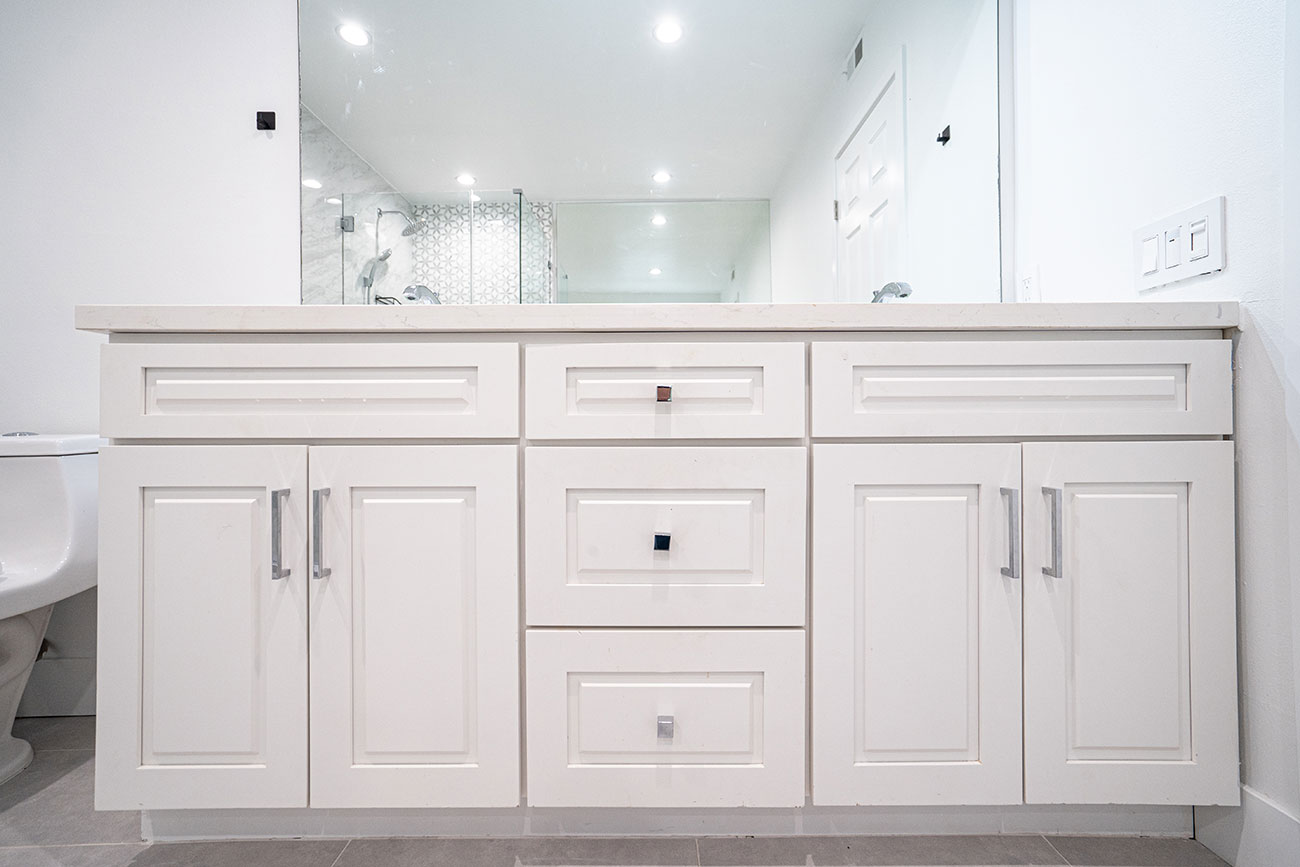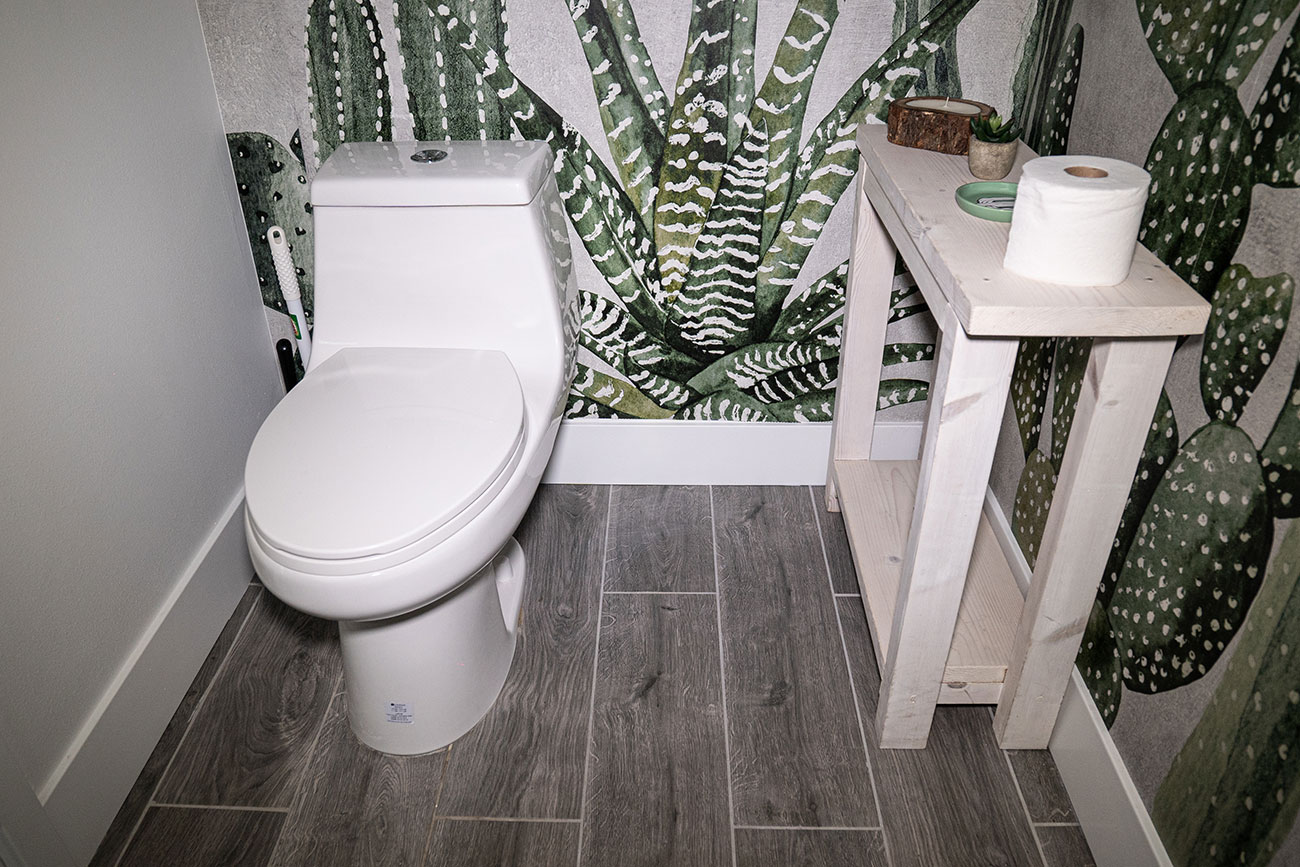 / Reviews
Client
Testimonial
General Remodeling, Culver City
Before we started this project, the most important thing for us was to find a partner that we could trust. A company that will execute on the project, our vision within the constrains that we had within the budget that we had, and especially within the timeframes. One of the things that we really like about Oasis Builders and the reason why we ended up working with them is the fact that not only their website showcased incredible projects and the standard that we were looking for, but also they were extremely responsive. One of the most enjoyable things that we experienced while working with Neev and Oasis Builders was just the problem solving - this apartment was pretty old, and we ran into some interesting issues that were dealt with incredibly fast and incredibly well. The project was done within the timeframes of the timelines that we set up, and seeing this apartment go from very old-school style design, very old into this modern, beautiful place - it was just a dream come true. We are very happy that we chose Oasis Builders to do this remodeling, everything went better than we expected, faster than we expected, and was within our budget!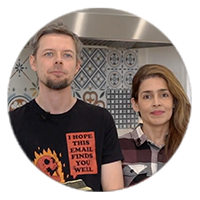 Lukasz K. & Sofia Q.