Berendo Avenue,
Gardena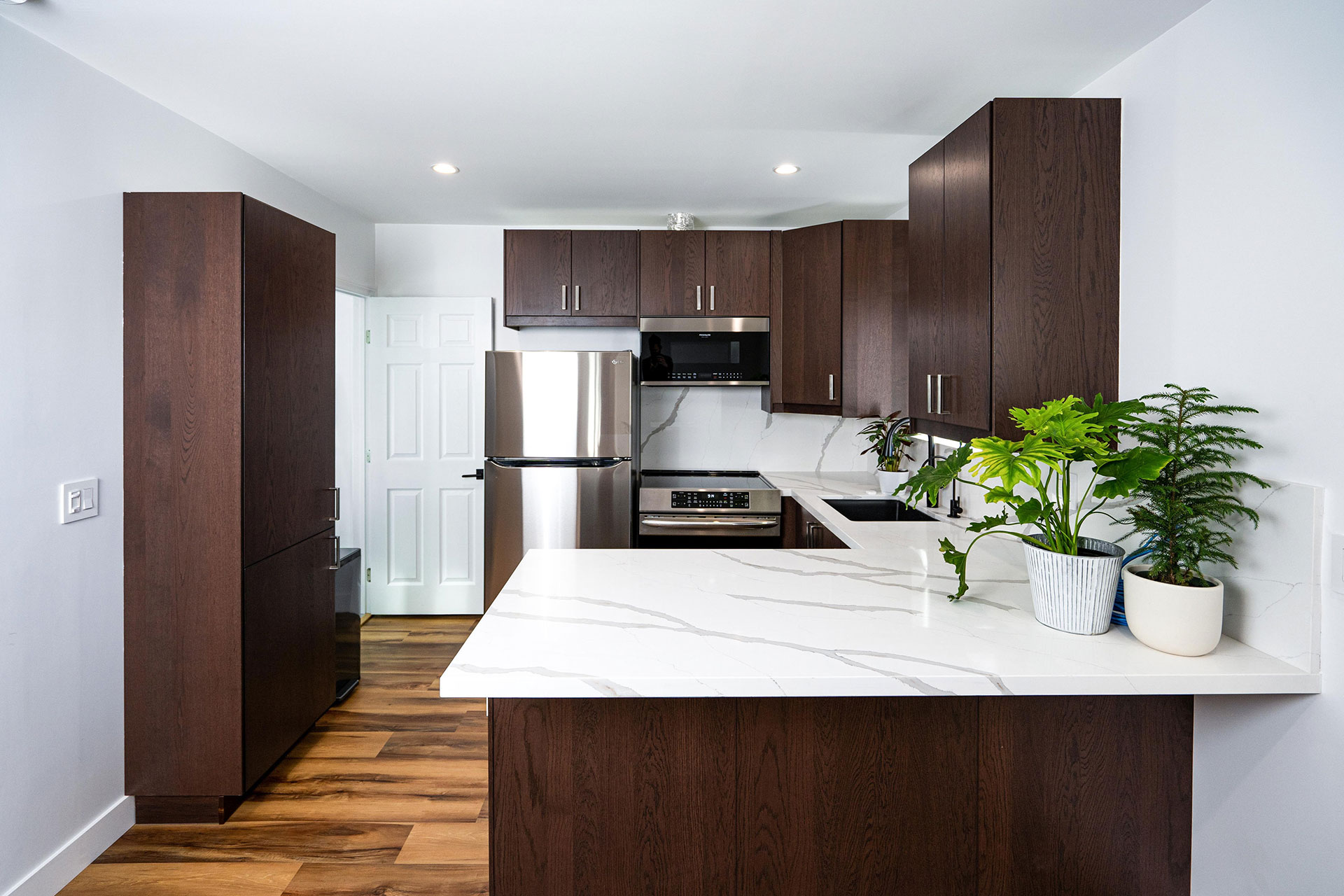 / Introduction
About
the project
The Gardena ADU project involved creating a functional living space complete with a new kitchen and bathroom. The clients wanted a comfortable, inviting ambiance in spite of the smaller space. They also had a few things they wanted specifically with the project, including an inviting, livable space with modern appliances.
Kitchen – The ADU kitchen was a brand-new start with a clean slate to work with. The client wanted a fully functional kitchen with modern appliances and a "white-and-wood" color scheme. They desired an L-shaped counter and cabinetry setup with ample storage, and to give the area an open feel that melded with the rest of the space.
Bathroom – The client wanted a full bath with a shower and sleek fixtures and colors to flow well with the rest of the ADU space. They preferred to stick with a similar modern color scheme with dark espressos, grays, and white.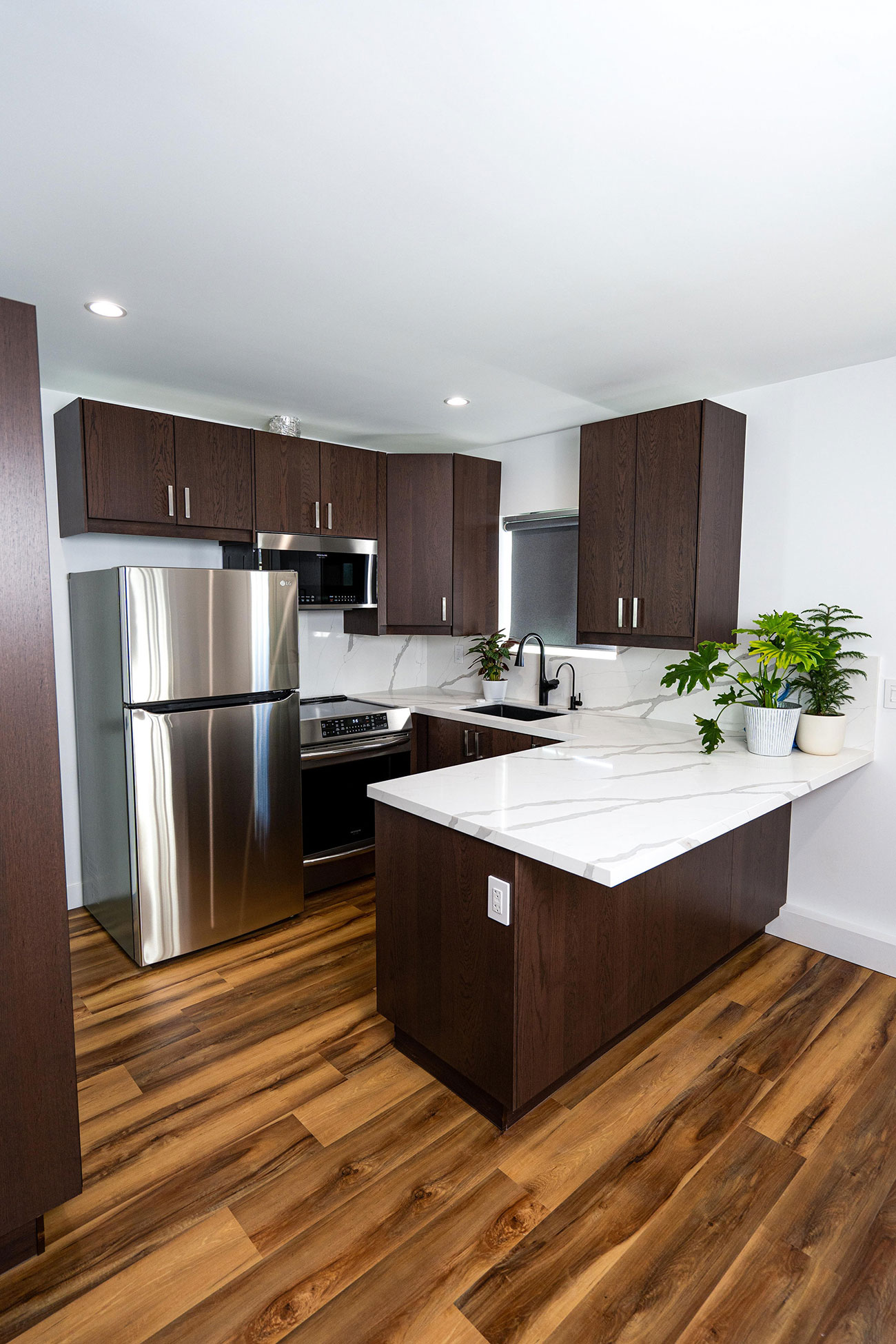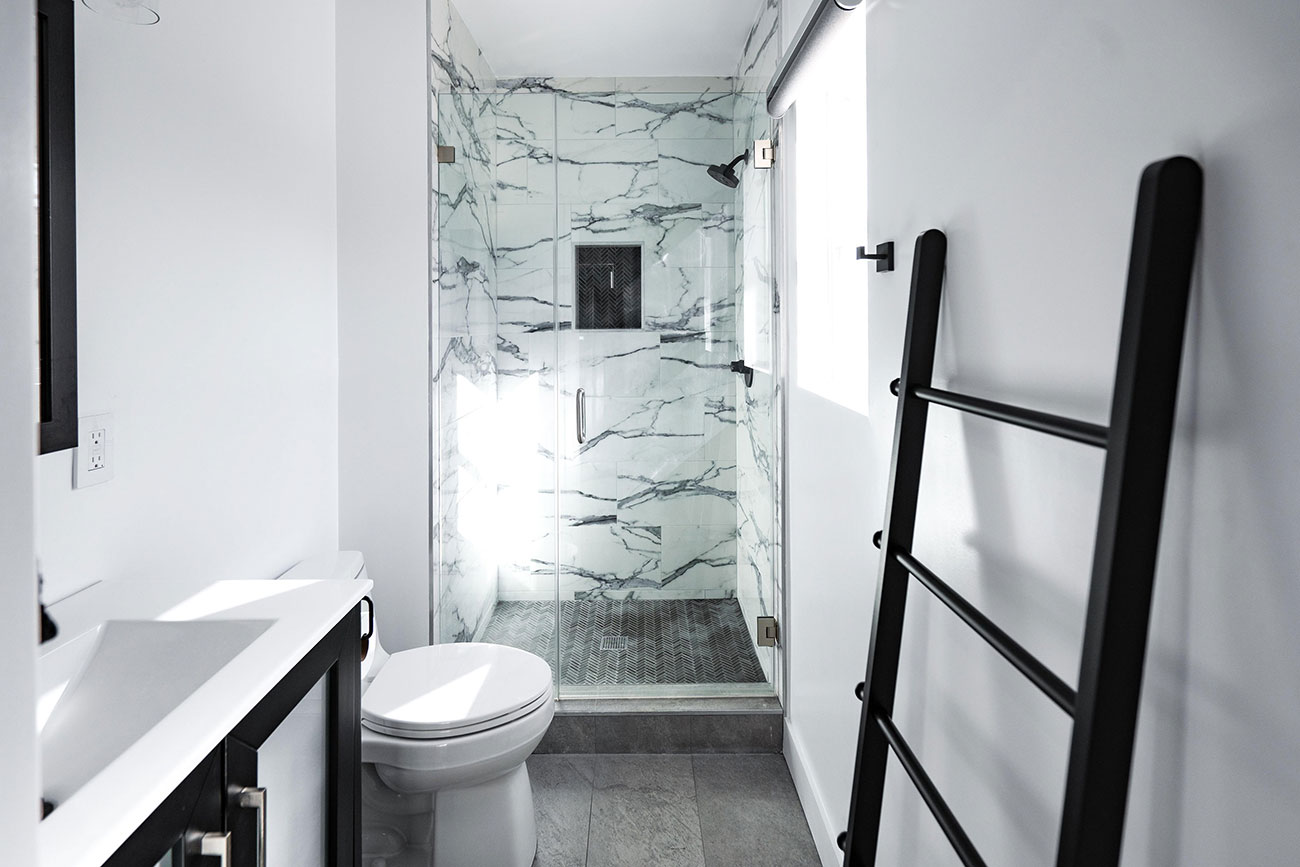 / Starting Point
Before
Conversion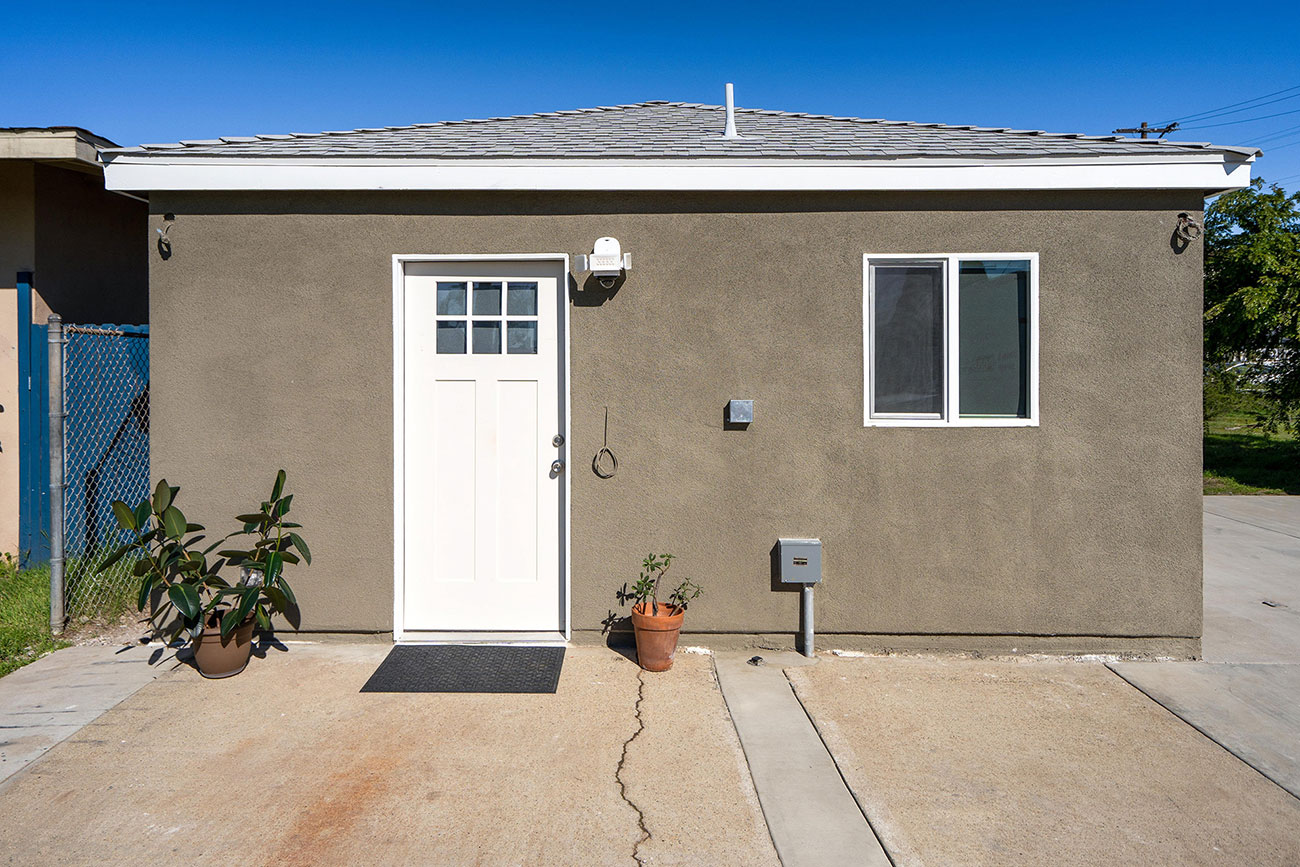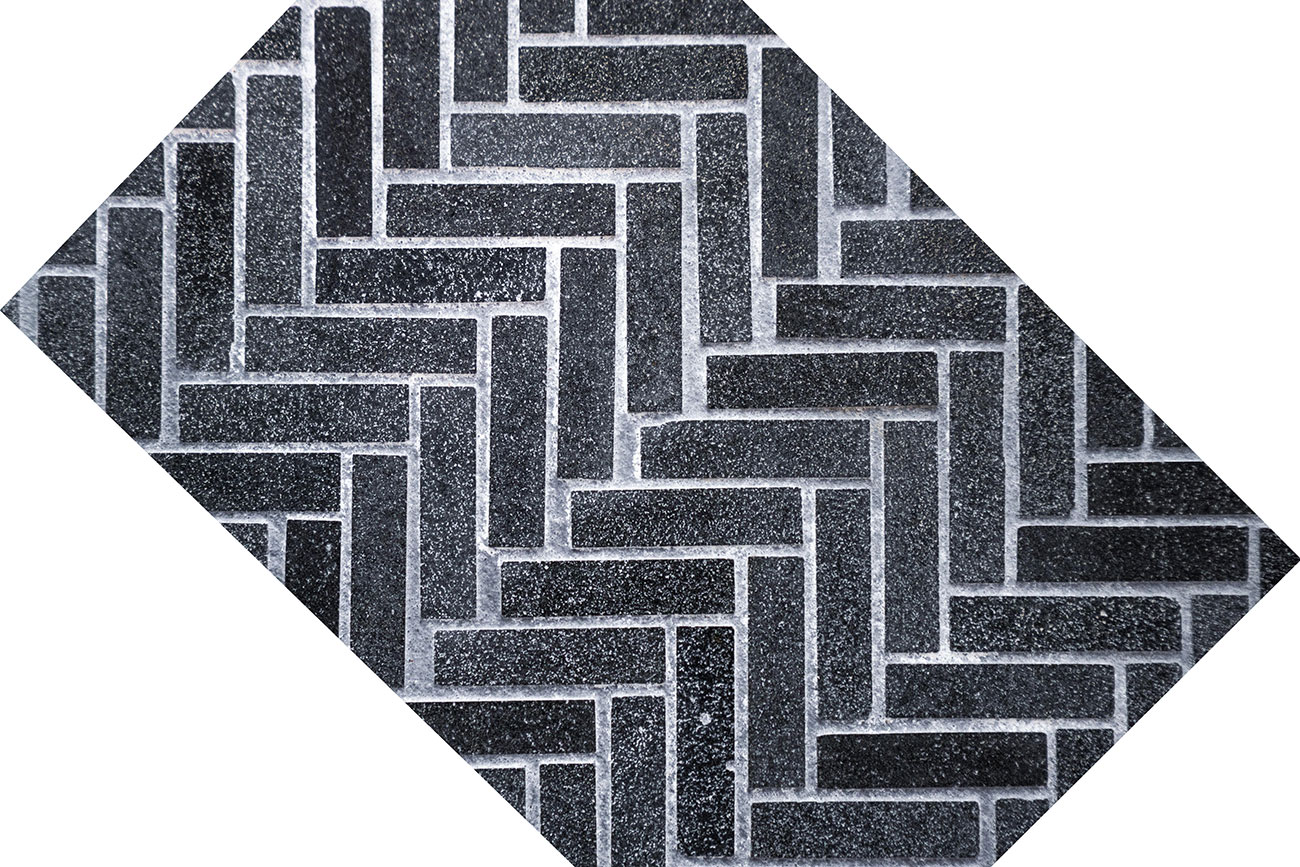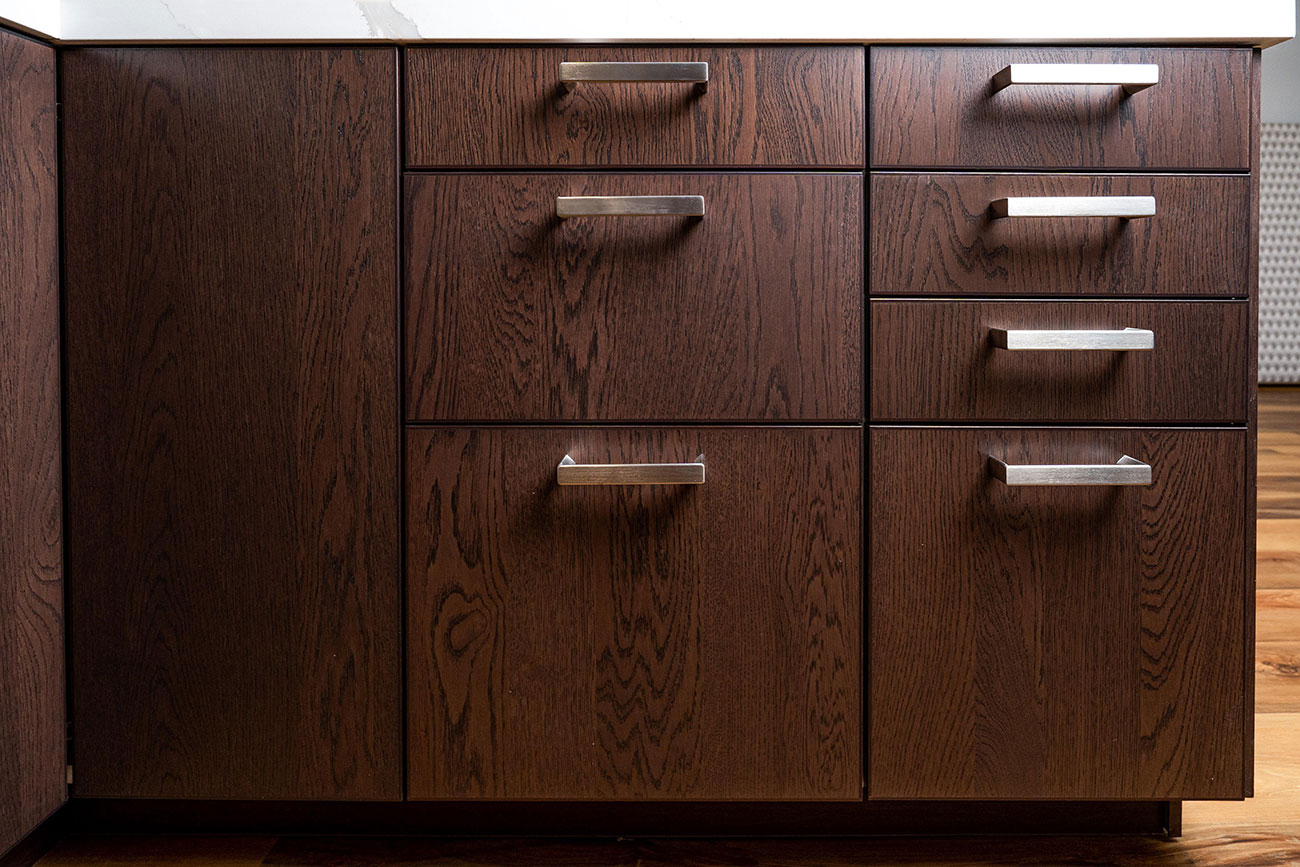 / Highlights
work
process
Project Requirements
This ADU conversion involved making a full living space out of an existing garage. Therefore, we had to create a 3D design for the space, integrate a new Therma-Tru front door for entry, and add a wall-mounted ductless mini-split system for cooling.
Materials Used Bathroom
The bathroom was outfitted with MSI Carrara Azul polished porcelain wall and floor tile and then highlighted with Jeffrey Court Basalt Herringbone Gray Mosaic shower pan tile. We added an espresso-colored Brescia 30-inch bath vanity by Vanity Art to the space, which included an integrated white basin and matching mirror. We finished out the space with a new Kohler comfort-height toile and modern plumbing fixtures.
Materials Used Kitchen
The modern kitchen came to life atop tile flooring with a wooden appeal, espresso-colored cabinetry, and quartz-finish Bedresians Sequel Encore countertops from GVG Stone. We incorporated stainless steel appliances, including a Frigidaire Gallery over-the-range microwave, a front-control Frigidaire range with an air fryer, and a reversible-door refrigerator from LG.
/ Final Results
After
Conversion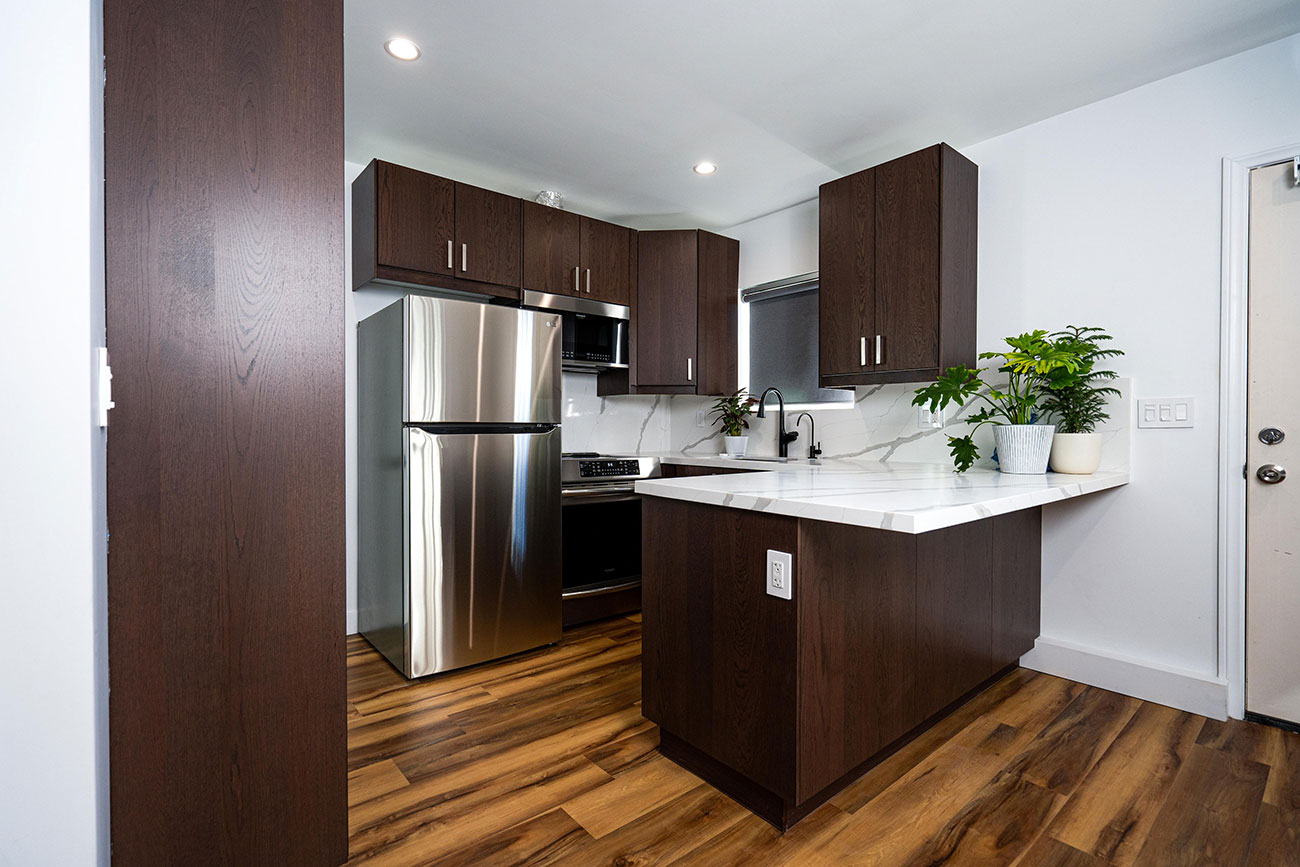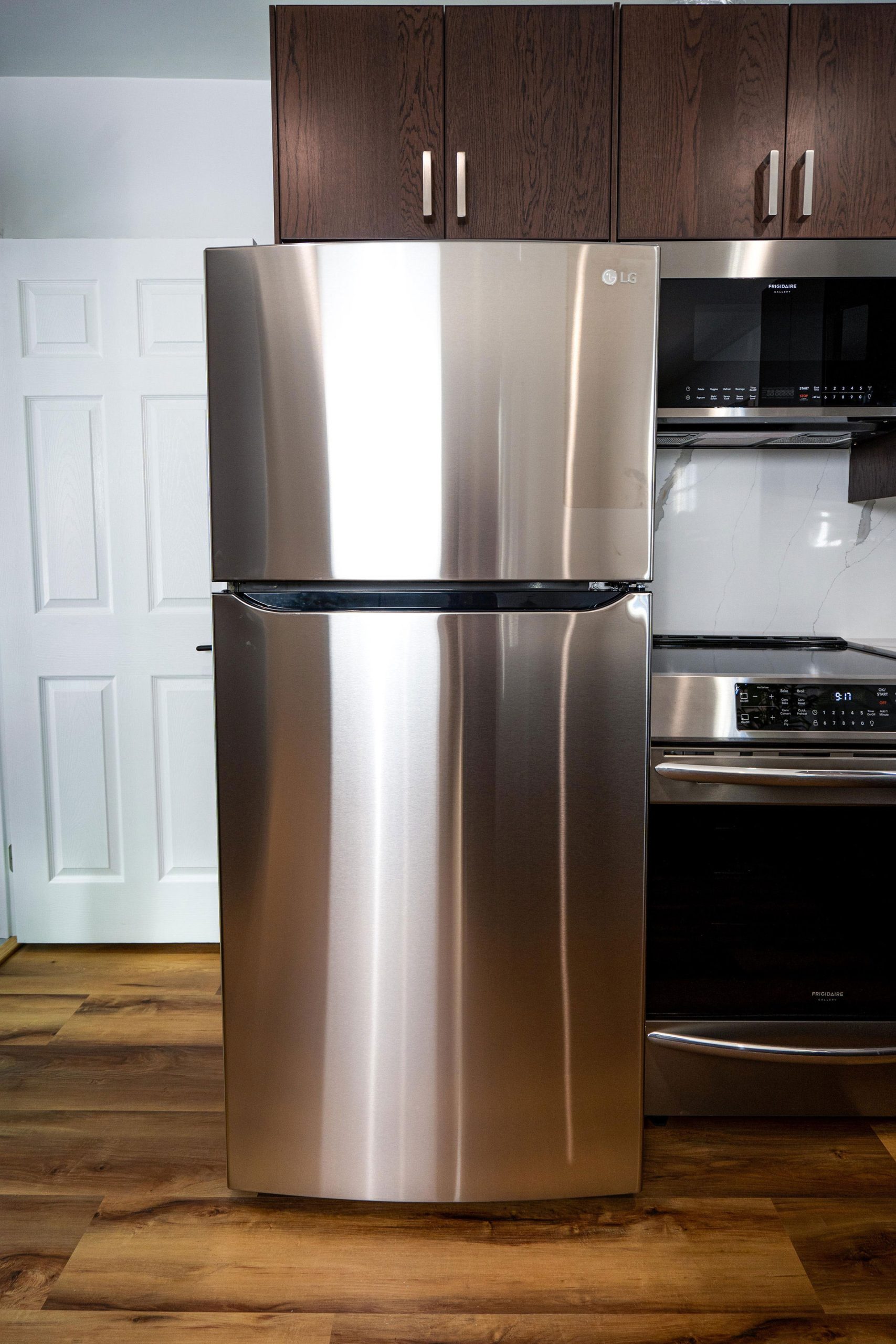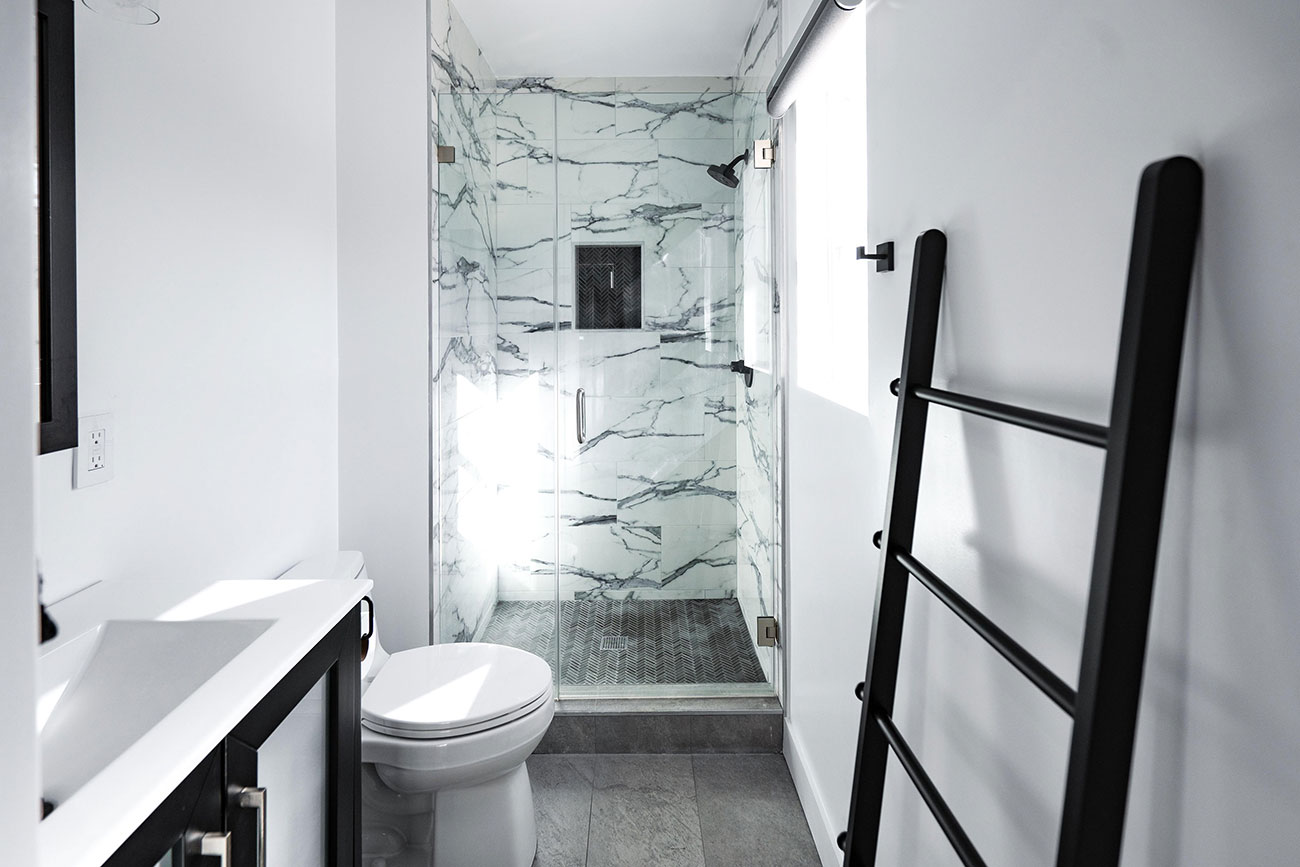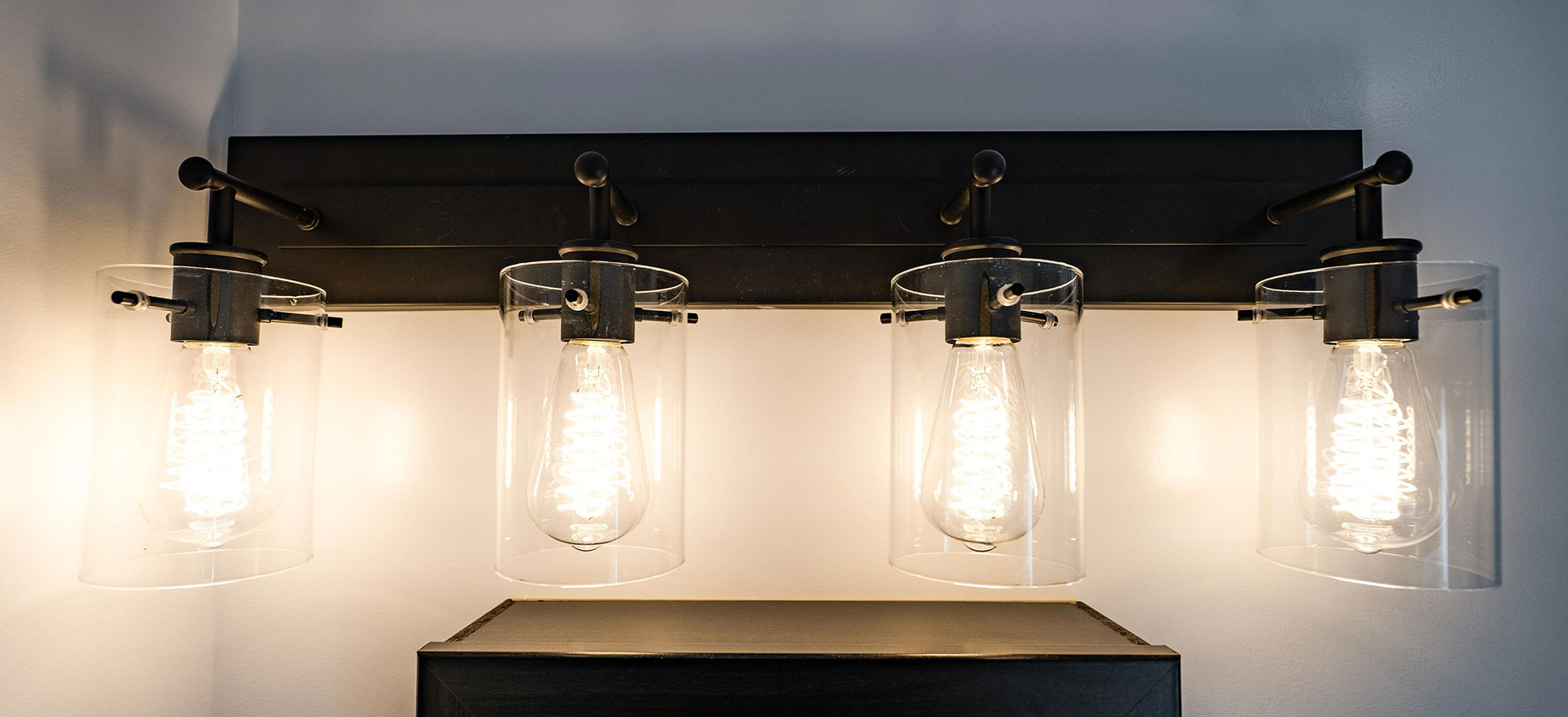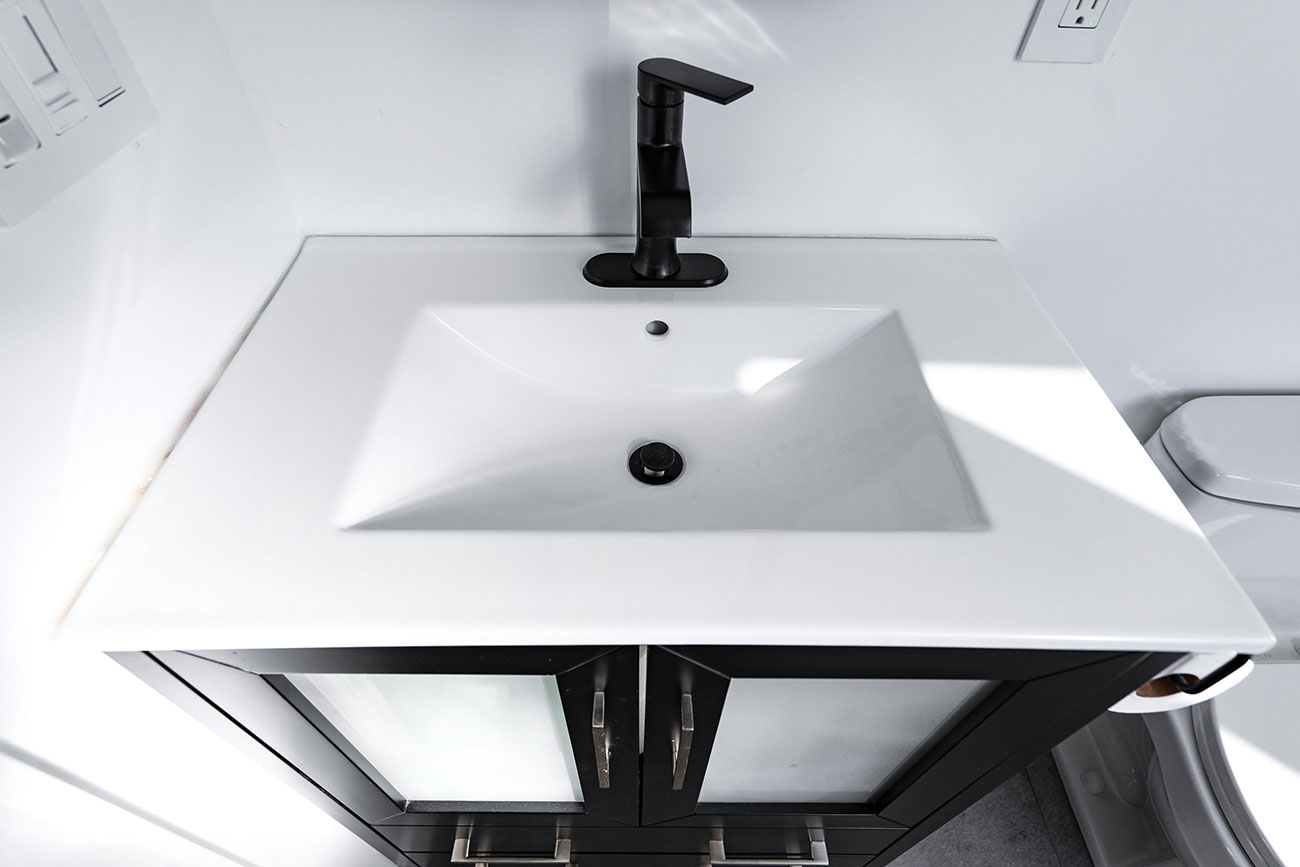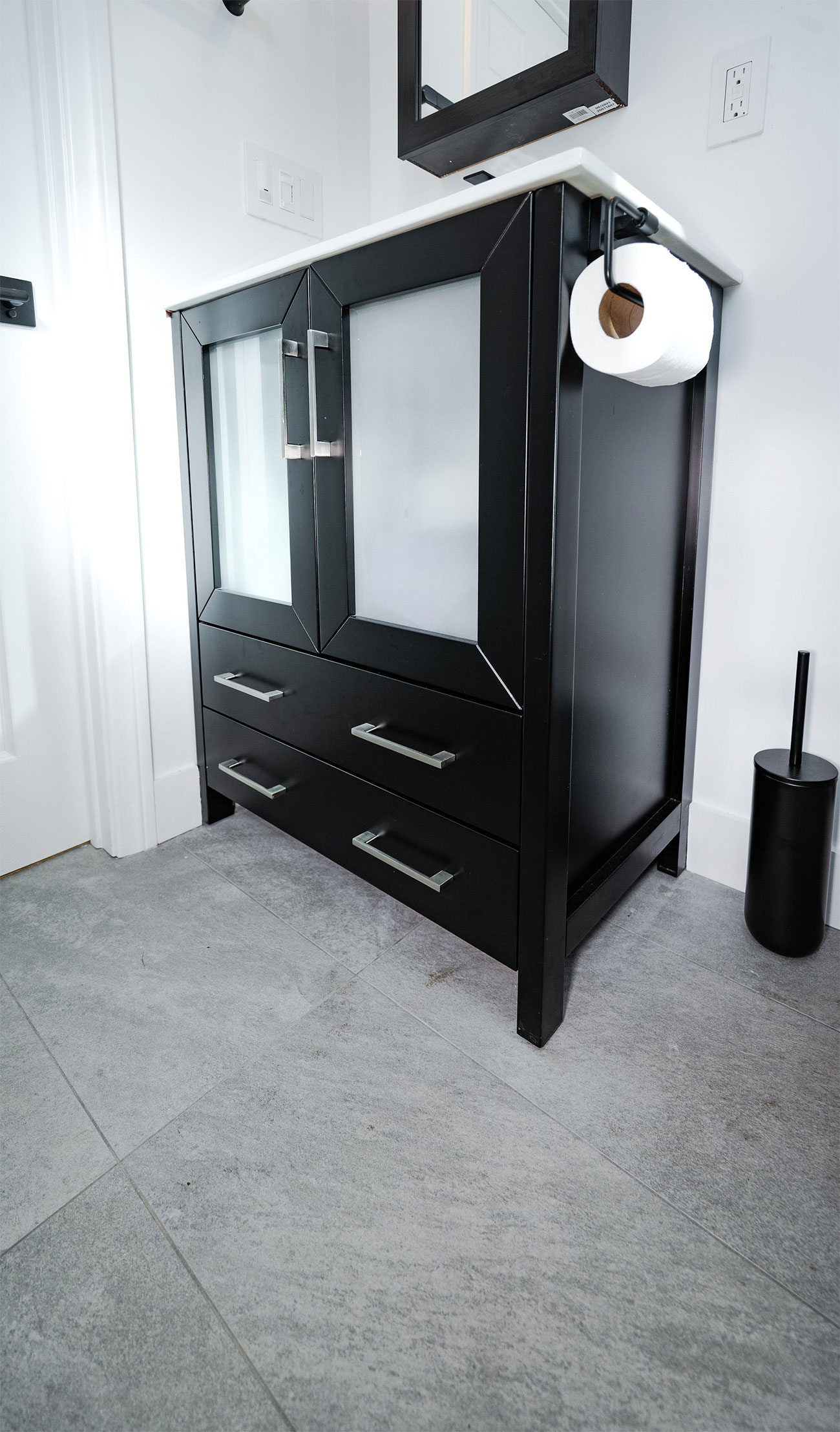 / Testimonial
Our happy
client
I hired Oasis Builders for a garage conversion and the finished work turned out great! The tile and kitchen countertop work was especially excellent. Neev and his crew came back many times to make sure the finished project was as perfect as possible, despite any bumps along the way! I highly recommend Oasis builders for any remodeling projects!
Jared Lehmann